WhatsApp is currently facing issues with sending and receiving media, users report. The issue has persisted for over an hour and appears to have hit users across the globe.
If you're unable to send images, videos, and most importantly. GIFs, know that you're not the only one – Downdetector has detected a sudden spike in the past hour; most of the issue stem from this issue.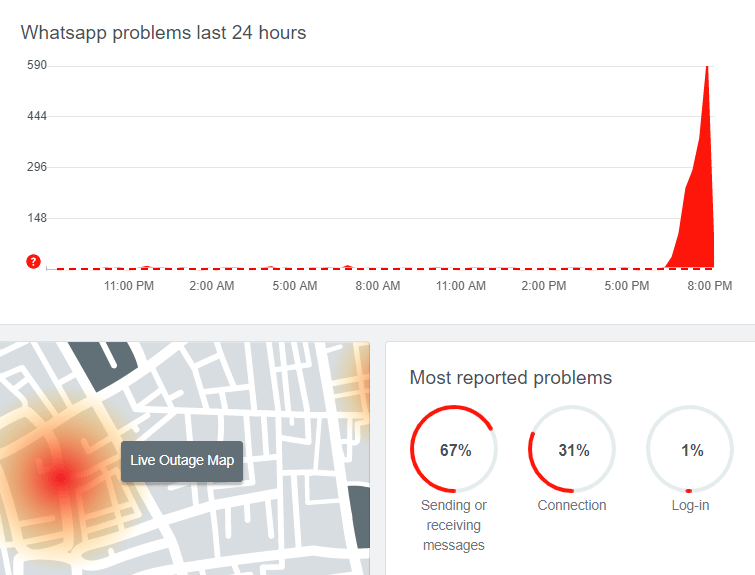 You're still able to send texts as usual, but sending media files will prompt the circle of death – or at least the WhatsApp equivalent of it. At the time of writing, WhatsApp has yet to release a statement, but you can expect to hear from them soon.
We won't know how long to wait for a fix, so until then, use Telegram – that seems to work fine.