When I saw Huawei's email coming to our editorial inbox announcing the Huawei MateBook D 15, an AMD Ryzen 5 3500U powered laptop that costs merely RM2500, my heart thumped in excitement and I immediately request for a sample from the company, which arrived in the office three days ago as I just got back from CES.
There are many reasons to get excited about this laptop apart from its attractive price tag, and one of it being its premium aluminum design that makes it look like a Dell Inspiron 7000 series laptop, which usually costs RM4000 and above depending on your configuration, it is also packed with so many attractive hardware features that is simply impossible to deny if you are frugal on purchasing a laptop.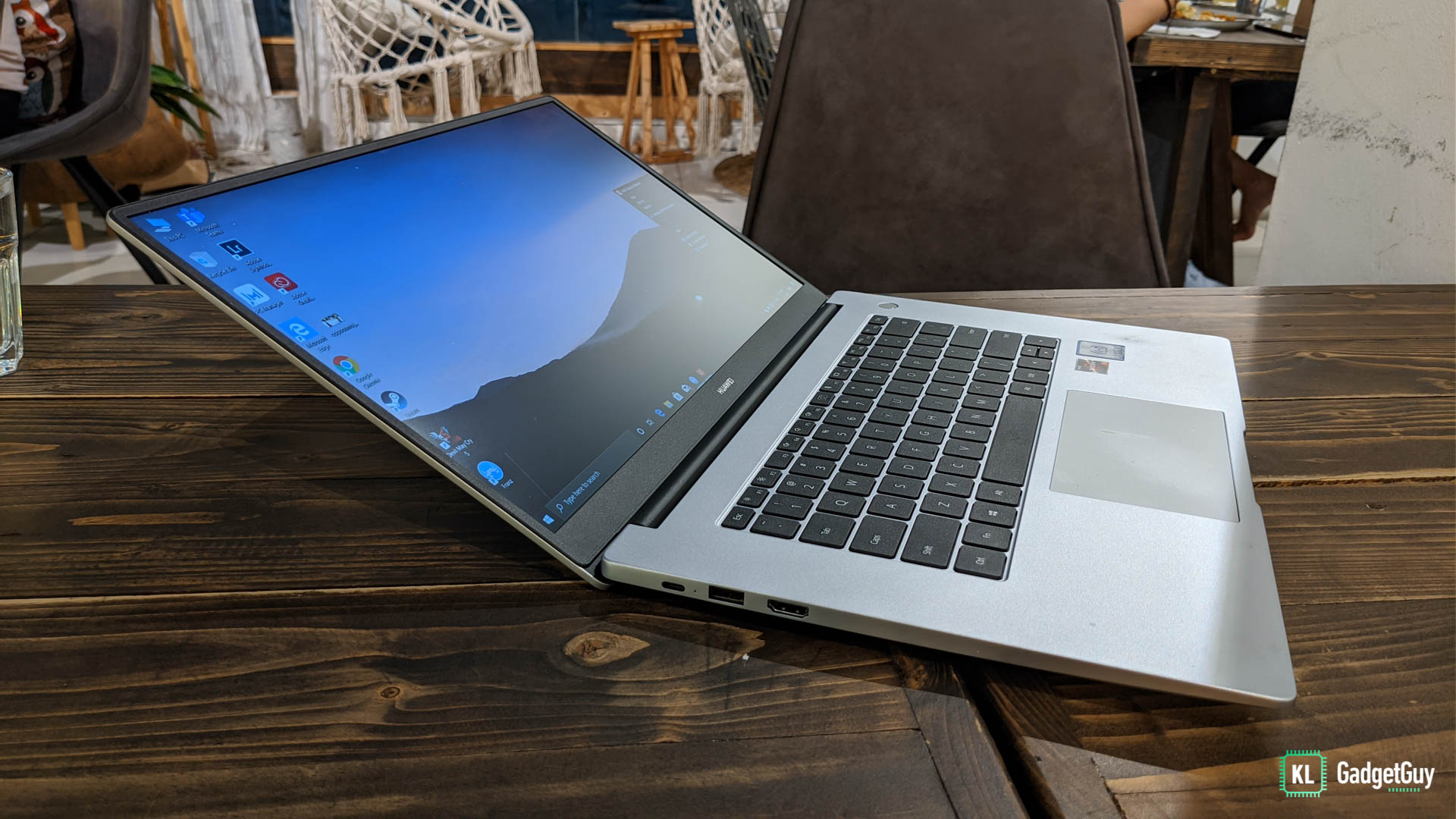 In fact, it is very difficult to find any fault with the hardware on first impressions, it has a great 15.6-inch Full HD display that has reasonably slim bezels, though it only shows 6-bit colors and has a standard 250 nits brightness, the laptop is surprisingly lightweight at 1.63kg despite looking thicker than its competition.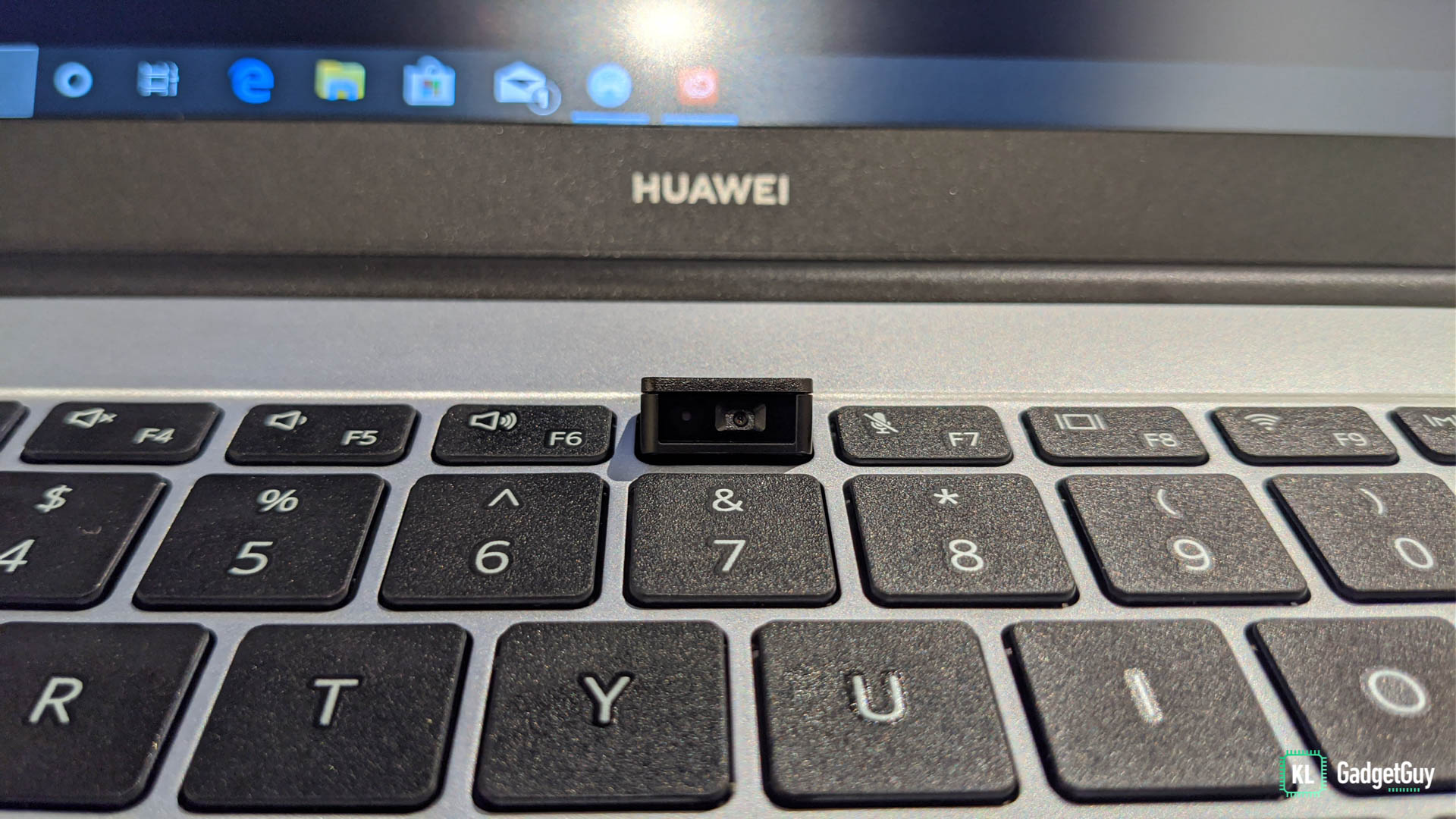 Other great hardware incldues a fingerprint scanner built into the power button, a hidden webcam that's hidden between the F6 and F7 keys for privacy. Essential I/Os are present and I'm particularly glad that it charges over USB-C with the included 65W power brick.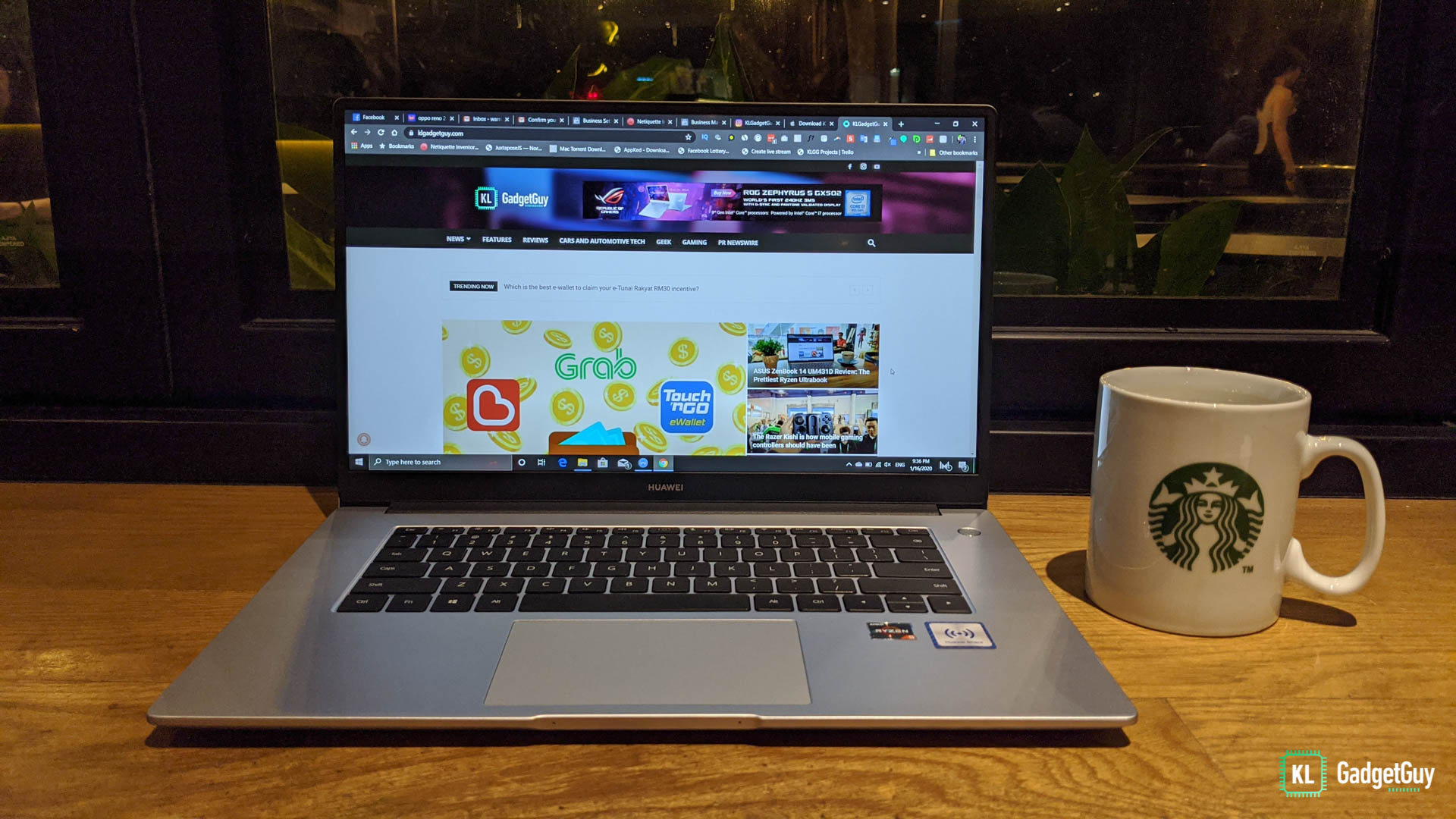 Like other Ryzen 5 laptops, the MateBook D 15 comes with 8GB of DDR4 2400MHz RAM that's soldered on to the mainboard, which definitely isn't sufficient if you are someone who opens a dozen of Chrome tabs, especially when the Radeon Vega 8 GPU utilizes 1.1GB of it for video RAM and leaves you 6.9GB of usable memory, it can struggle to keep up when you have too many apps opened in the background.
However, if you require more storage, you will be glad to know that the MateBook D 15 comes with a Samsung 256GB SSD and a 1TB mechanical hard drive, which you should technically be able to upgrade if you know how to access the internals by unscrewing a couple of pentalobe screws, there's also no warranty void sticker on them so you should be pretty safe right there.
My experience with the MateBook D 15 has been pleasant so far, it performed reliably with no app crashes or driver issues, though I wished Huawei have provided a better keyboard to type as the keys are rather mushy with limited key travel, it also doesn't have backlighting so you are not going to enjoy working in the dark, the trackpad however has decent tracking and palm rejection.
I was provided a Huawei Mate 30 to try out the multi screen collaboration feature, which is essentially a phone screen mirroring feature that also lets you transfer files and photos between your laptop and smartphone wirelessly, it has so far worked flawlessly in my tests and I definitely look forward to find out more about its reliability towards the completion of the review.
At RM2499, Huawei has made the MateBook D 15 an extremely compelling option and a serious rival to more established PC brands out there, if you are already thinking to grab one over the weekend at Huawei's roadshow, this is going to be a really good purchase. Otherwise, stay tuned to our complete review coming right up in the following week if you would like to learn more.