The Samsung Galaxy S20 is shaping up to be one of the most leaked devices around (though the Google Pixel 4 still takes the crown for this), and we've been fed a lot of pre-launch info  of the device already.
This new leak however, serves to confirm what we've been hearing of late – Samsung's latest S-seris entry will indeed be called the Galaxy S20 as shown in a leaked boot screen. The model in question here is the Galaxy S20+ 5G and its aesthetics are also in line with previous rumous.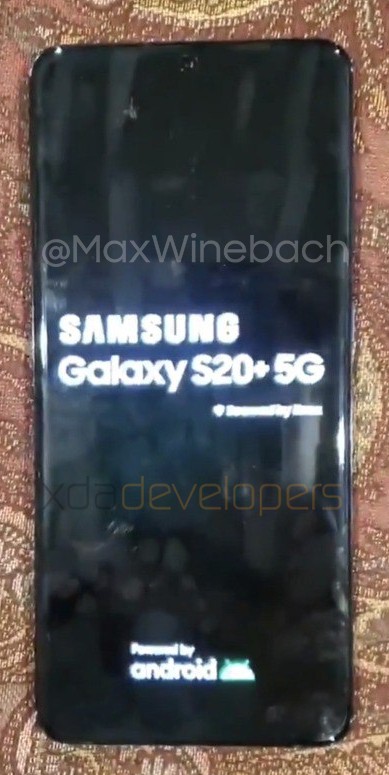 It sports a centre-mounted punch-hole selfie camera and at the back is a set of lenses placed in a rectangular module. We see four cameras along with a flash – and although the phone may use Samsung's ISOCELL Bright HMX sensor, there are talks of it not utilizing the 108MP resolution capability.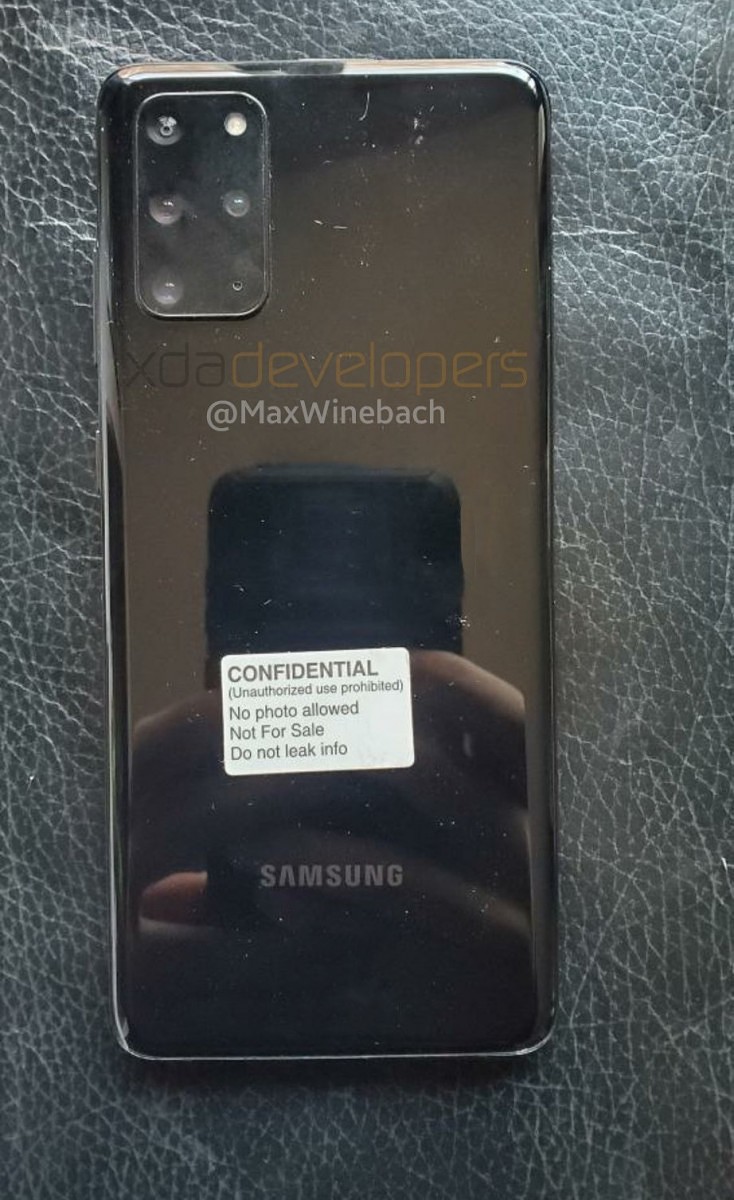 Aesthetically speaking, the phone lacks any real flare, but the final product could prove us wrong with new colours. Under the hood, we ca expect a Snapdragon 865 for the American versions, while in Malaysia, we should see an Exynos 990 chipset to allow for 5G connectivity.
The Galaxy S20+ will apparently be the middle child with a bigger Galaxy S20 Ultra touted to be the beefiest of the line-up. In any case, the new flagship series will launch this February at Samsung's Unpacked event, so it won't be long now until we see the real thing.