AMD CEO Dr Lisa Su has kicked off the CES 2020 keynote with the announcement of the Ryzen 7-4800U processor, as the company focuses on delivering high performance computing this year, this is the first and most powerful processor for ultrathin laptops that sports 8-cores and 16 threads with a 15W TDP, it also packs an 8-core Radeon graphics processor.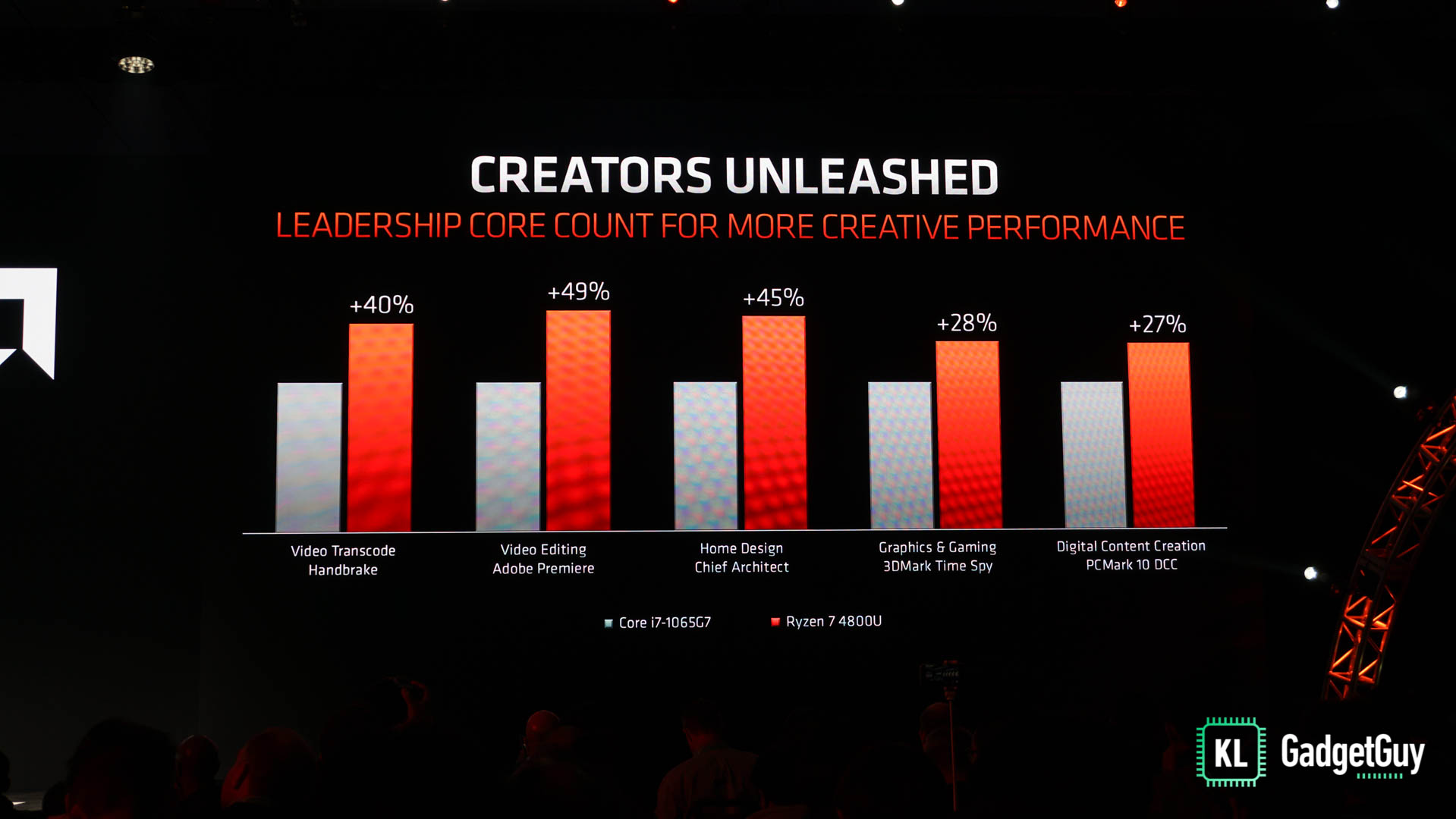 Positioned as the direct competitor to Intel's Ice Lake Core i7-1065G7 processor, the Ryzen 7-4800U offers up to 4% better single threaded performance and 90% multi threading performance, graphics performance is 28% faster and you can expect up to 50% faster performance in Premiere Pro video editing. Power efficiency of the Ryzen 7-4800U is 2X better over its predecessor due to its 7nm process, leading to a 124% increase in performance per watt.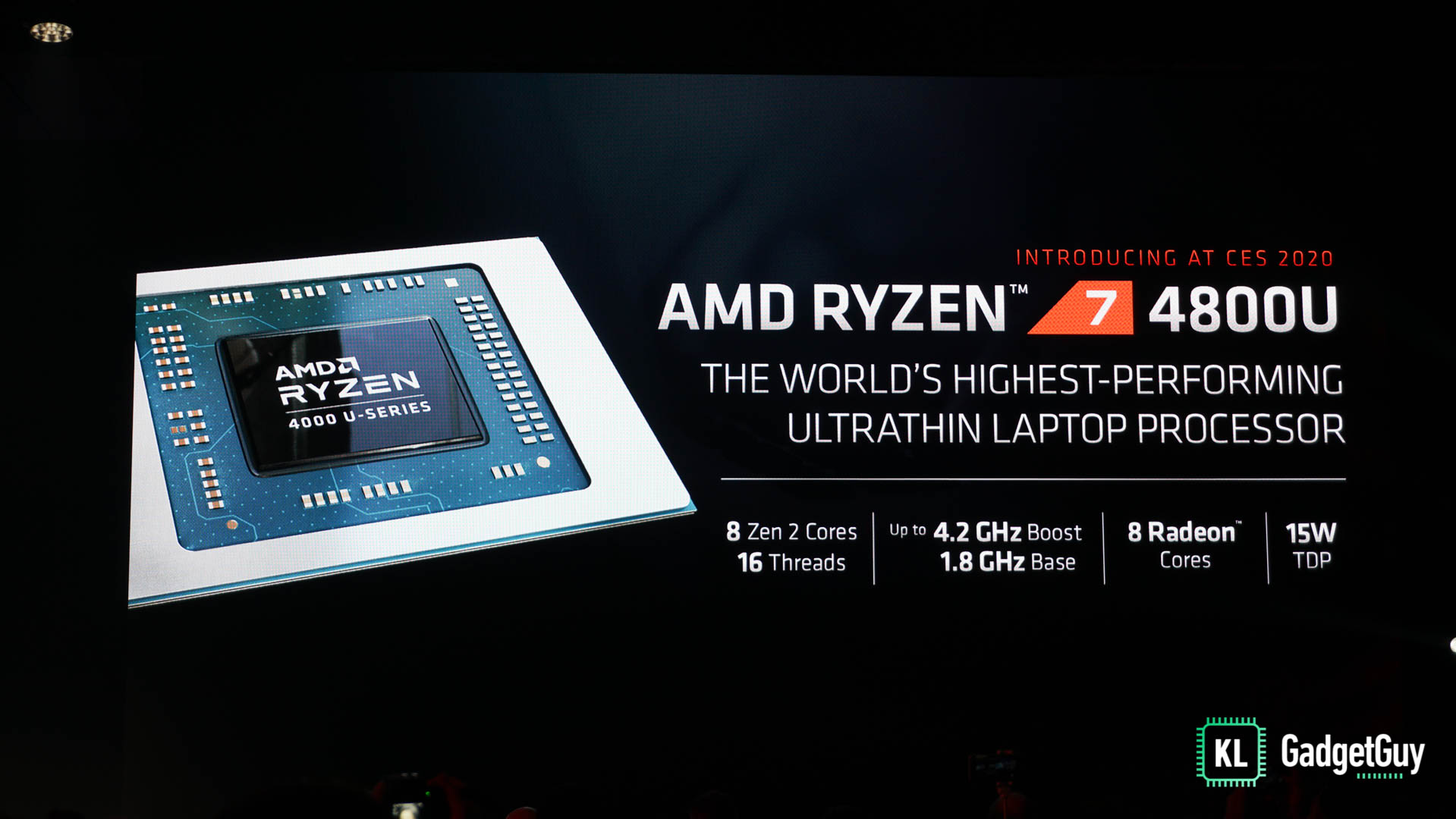 We should expect the rest of the Ryzen mobile models to come later in the year, AMD has teased that we should be able to see more than a hundred Ryzen 7-4800U laptops and they are coming in this quarter, one of them being the Lenovo Yoga Slim 7, which weighs merely 1.4kg and comes with a 14″ FHD Freesync display.