MediaTek has unveiled their latest Dimensity chipset lineup, all of which come with built-in 5G modems. We'll be seeing them in the upcoming OPPO Reno 3 first. 
The line-up includes the MediaTek Dimensity 1000 5G which is built on the 7nm process, and consists of 4x Cortex A77 @ 2.6 Ghz cores and 4x Cortex A55 @ 2.6Ghz cores. It is packed with an ARM Mali G77 GPU as well. 
As mentioned, it supports 5G connectivity and is capable of up to 4.7 Gbps downloads and 2.5 Gbps uploads. It connects to frequencies below 6GHz and has support for  Bluetooth 5.1 and WiFi 6. 
Other features include 16GB LPDDR4 RAM support, QHD+ @ 90Hz display with video shooting at 4K @ 60fps. For imaging, it supports up to 80MP lenses too.  
In terms of performance, it benchmarks at over 480,000 on Antutu and 12,096 on GeekBench. According to GSM Arena, these scores are not far off from industry leader Snapdragon 855+, which scored over 490,000 and 11,000 on respective benchmarks. Some reports suggest that the Dimensity actually scores over 500,000 on Antutu.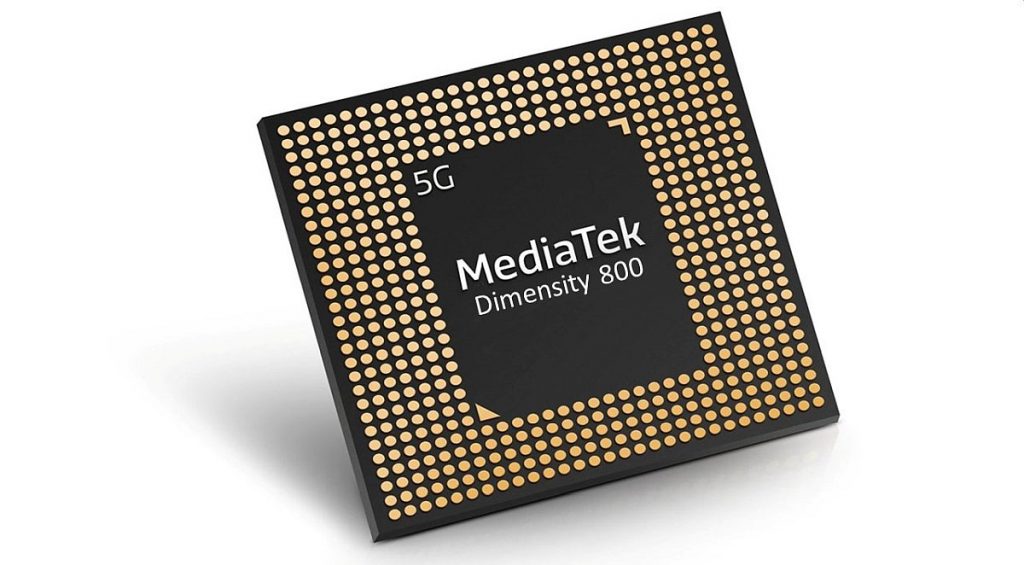 A smaller Dimensity 800 chipset makes up the other product in the line-up and it competes with the Kirin 800 series and Qualcomm Snapdragon 7 series processors.  
GSM Arena reports that it packs a Helio M70 modem for 5G connectivity and has the same expected upload and download speeds as its bigger sibling. This is the chipset that we'll be seeing in the new OPPO Reno 3.