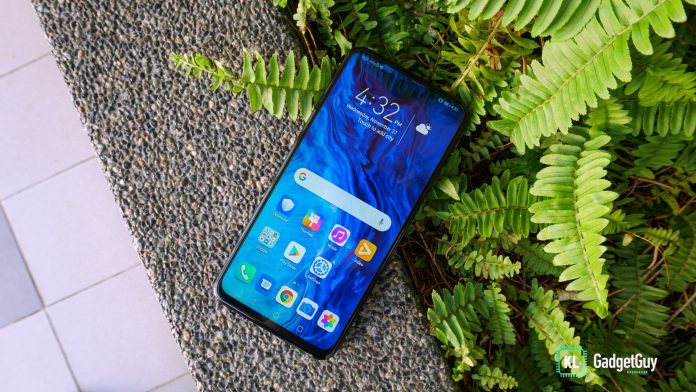 Back when dinosaurs existed, smartphones didn't have notches; as they became bigger, there was a need for more screen real-estate. Hence the creation of phones with various kinds of notches. We've seen the waterdrop notch, the dewdrop notch, the V-shaped notch and even phones with punch-hole displays.
Being the fickle-minded people that we are, we decided eventually that notches were a nuisance, bringing us back full-circle to notchless smartphones again, but with bigger displays than ever this time. So how does one achieve such a feat? The HONOR 9X has the answer.
True Full-screen Experience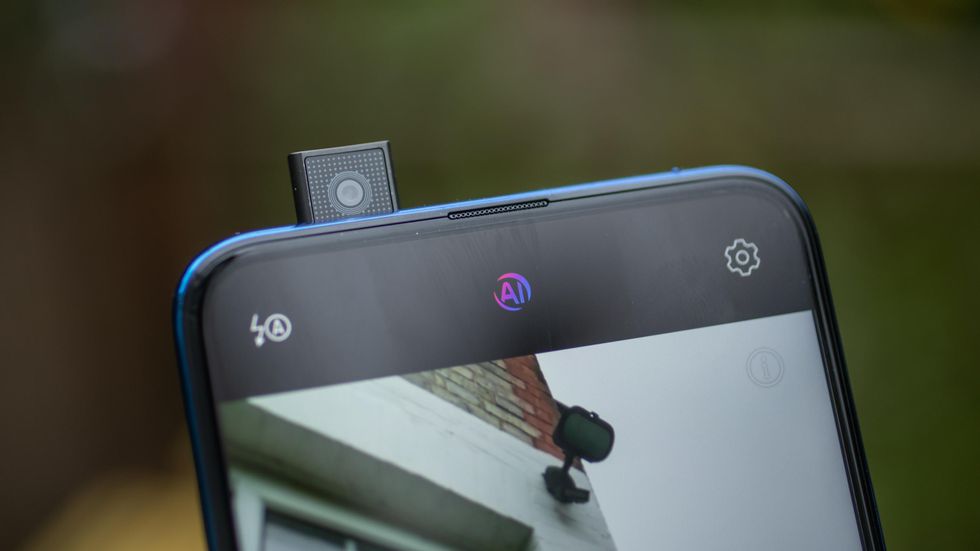 What's with all the razzmatazz of a notchless screen, you ask? You might think that a notch isn't really a big deal as it only takes up a little bit of space; but that's where you're wrong. The longer you use the phone, the more you'll wish that the notch wasn't there. Not only is it aesthetically unpleasing, it also prevents you from achieving the full-screen experience that you crave. 
The HONOR 9X fixes that by still remaining compact, even with a 6.59-inch LCD panel, which offers an impressive 91% screen-to-body ratio. With this, you'll get a proper full-screen experience with something that'll still fit comfortably in your hands.
Immersive Netflix Bingeing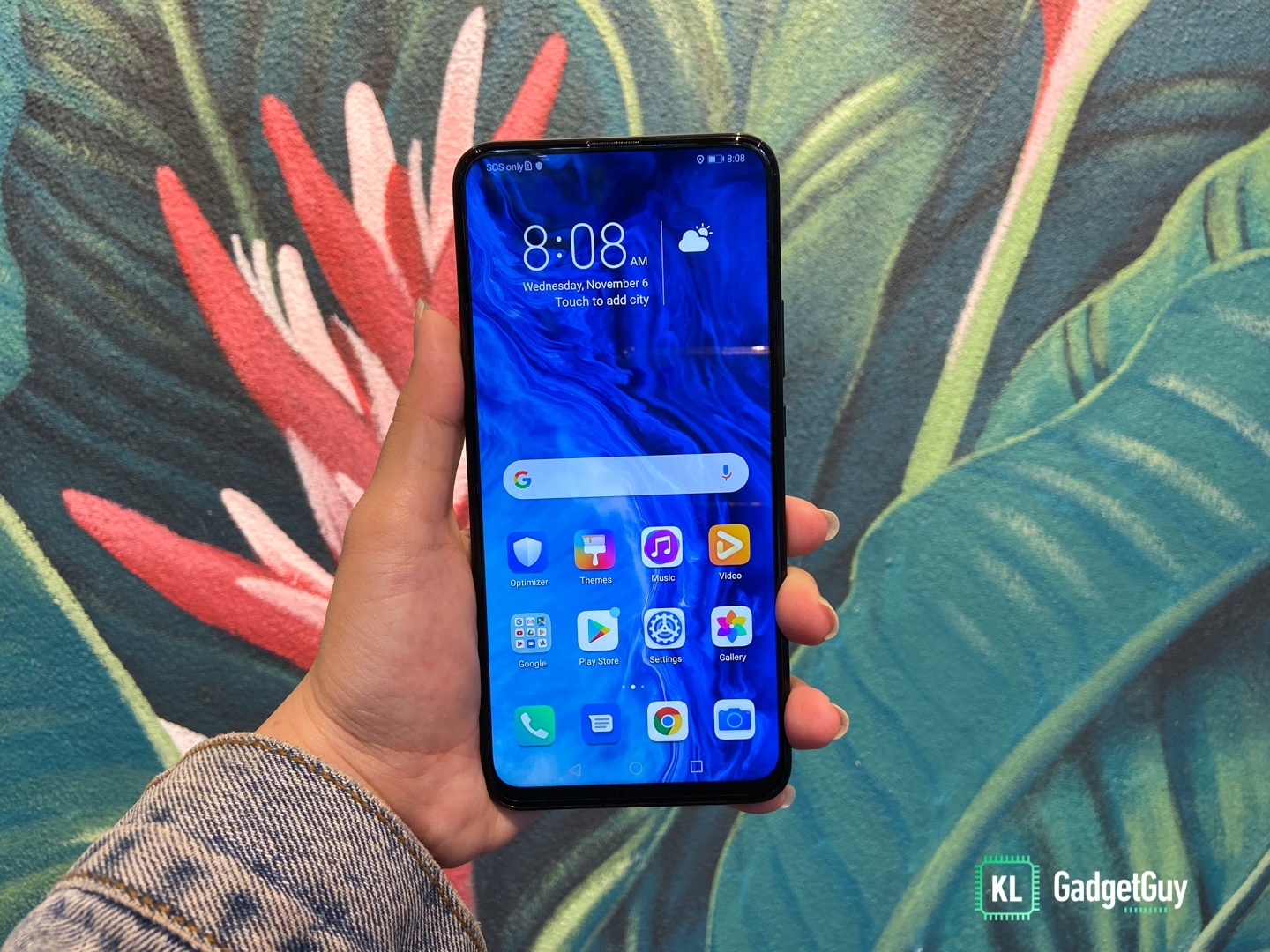 Speaking of a full-screen experience, notchless displays also make for better Netflix bingeing. You get to watch your movie or series without an obtrusive notch on the side. Yes, some phones have the option to hide the notch by covering it with a black bar, but you sacrifice screen real-estate in return. The HONOR 9X solves this problem with a nifty pop-up camera mechanism, so you maximize your entire display panel without tossing your selfie lens out the window.
Uninterrupted Gaming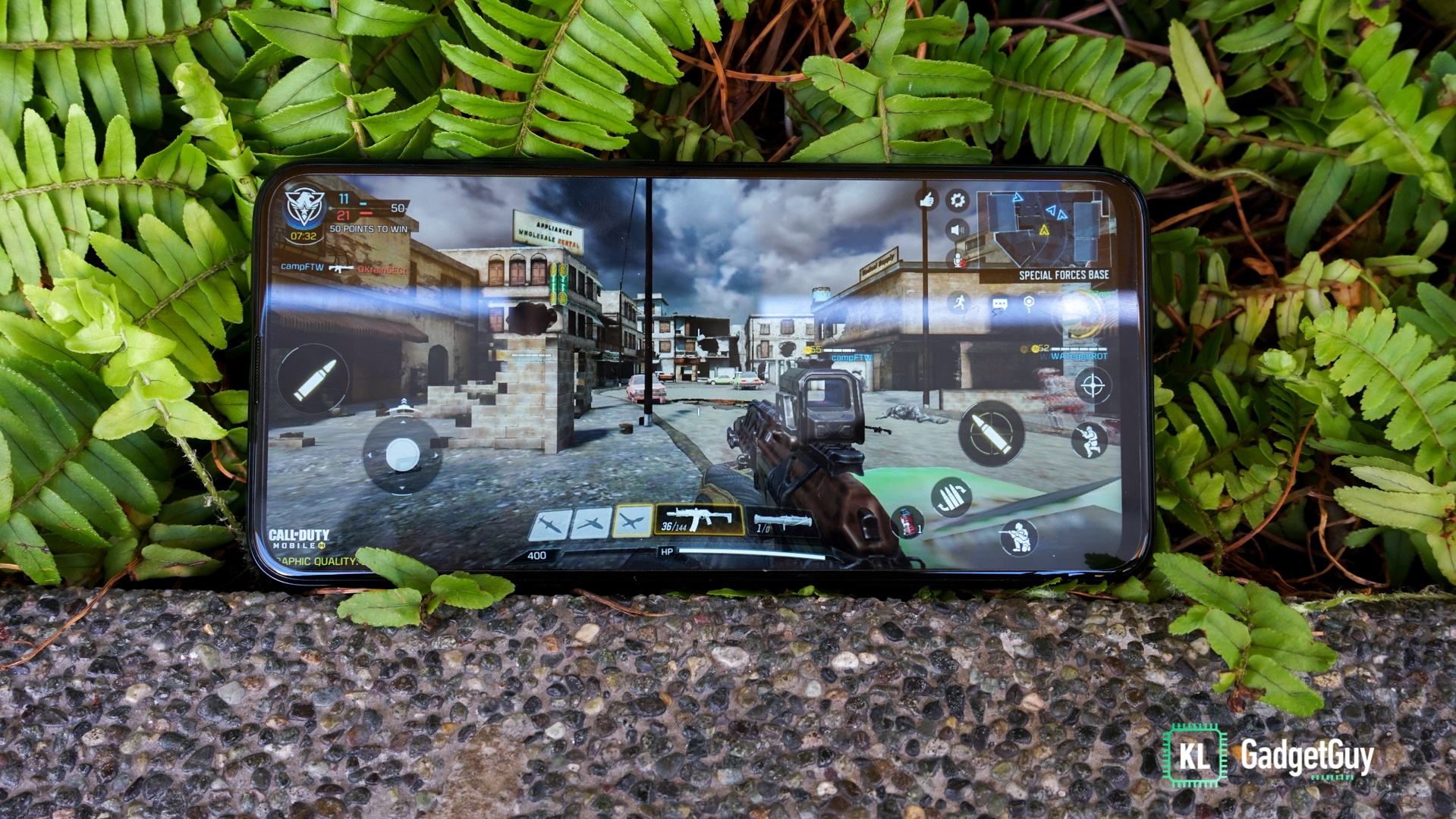 In what other way can a notch get in the way? Why of course, when you're gaming. Hardcore PUBG Mobile players will understand how annoying it is to have a notch blocking part of your screen when you're in game. We all remember how bad notches were when the game first launched; it was a chore accessing your friend list, and the controls at the sides were hindered by the notch. This is another practical reason to get yourself a notchless phone like the HONOR 9X. Everything is in your sights, including your opponents, giving you an edge especially with a bigger display with its 91% screen-to-body ratio.
There are many phones out there with notchless displays, but one that doesn't burn a hole in your wallet is the HONOR 9X that is priced at RM999. This midrange device comes with a huge screen, a huge 4,000mAh battery and features a 48MP triple rear camera setup. If you're a fan of streetwear brands, there's the limited HONOR 9X Stoned & Co. Edition which is only available at HONOR Experience Store in Sunway Pyramid and online via Hihonor. There are only 200 units for sale — 100 units in-store and another 100 units online, so grab it before it's too late. Meanwhile, the original HONOR 9X can be purchased online through Hihonor or Shopee, or offline at HONOR Experience Stores.
This article is sponsored by HONOR.