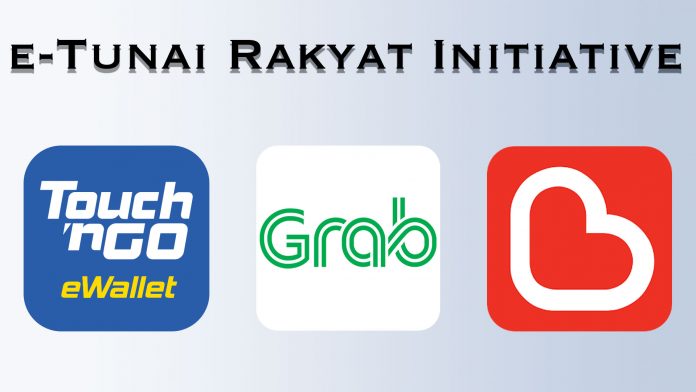 During the Budget 2020 announcement, we have already heard the mention of an incentive to promote the adoption of e-wallet in Malaysia. Now, the Ministry of Finance Malaysia has confirmed that the government will be giving a one-off digital stimulus through three e-wallet service providers — Touch 'n Go eWallet, Grab and Boost.
"Through e-Tunai Rakyat, Malaysians 18 years of age and above and earning less than RM100,000 annually are eligible to receive RM30 each that can be spent on goods and services available through the participating e-wallet service providers of their choice," said the ministry in a press release. The e-Tunai Rakyat initiative will be launching from January 15, 2020 to March 14, 2020.
Both Grab and Touch 'n Go eWallet have already released their own press releases regarding the initiative. Grab revealed that "the government will be giving RM30 to all eligible Malaysians, which can be claimed from one of the participating wallets." This should mean you can only get the RM30 incentive once from the e-wallet of your choice, so if you've claimed the incentive from Grab then you won't be able to do claim again through Touch 'n Go eWallet and Boost.
If you're not an existing Touch 'n Go eWallet user, you'll have to register for an account and complete the Account Verification process which will require a snapshot of your IC, a selfie and several other details — the same goes for Grab. For Boost, you'll have to also upgrade your account to Premium.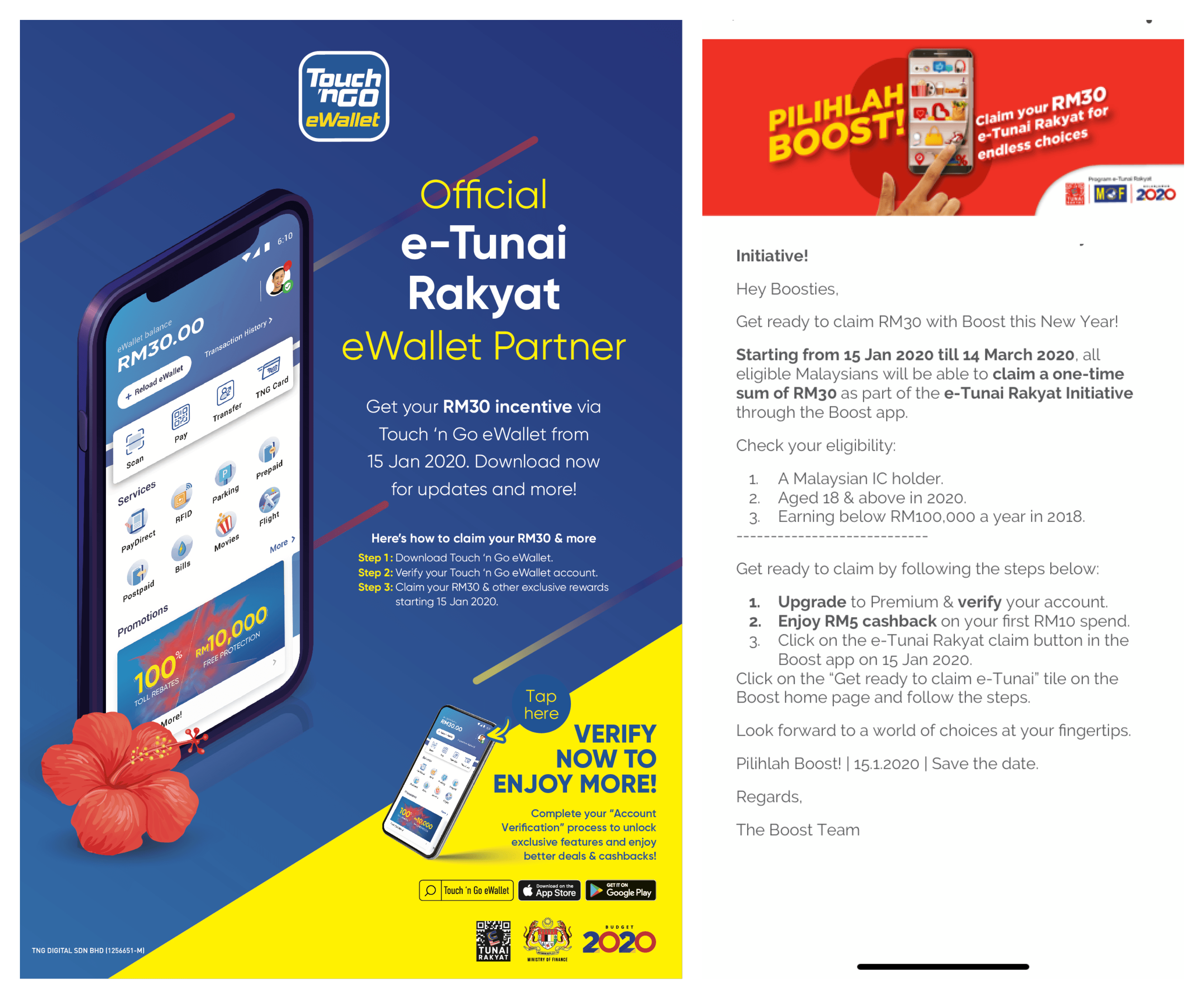 While Grab mentioned that the incentive is non-transferrable and cannot be withdrawn, Touch 'n Go eWallet did not mention anything regarding that matter.
"We are in full support of the Government's initiatives to spur a digital economy and we want to ensure that no Malaysian is left behind as the country powers towards becoming a fully digital economy," said TNG Digital Sdn. Bhd. CEO, Ignatius Ong.