With its powerful capabilities, we are already expecting the Mac Pro to have a phenomenally expensive price tag.
That's right, the 'cheese grater' Mac Pro is now officially available in the US starting today, but Apple has also unveiled the local pricing that starts from RM25999, you still can't purchase it and find out its maxed out pricing at this time of writing.
However, if you are keen to purchase that beautiful Pro Display XDR, you can place your order over at Apple's website from RM19999 for the standard glass model, while the nano texture glass will cost you a cool RM6000 premium, do note that a stand isn't included as part of the package and you'll need to pay RM4499 for it, hence making it up to RM24,498 if you ever want to purchase the minimal package.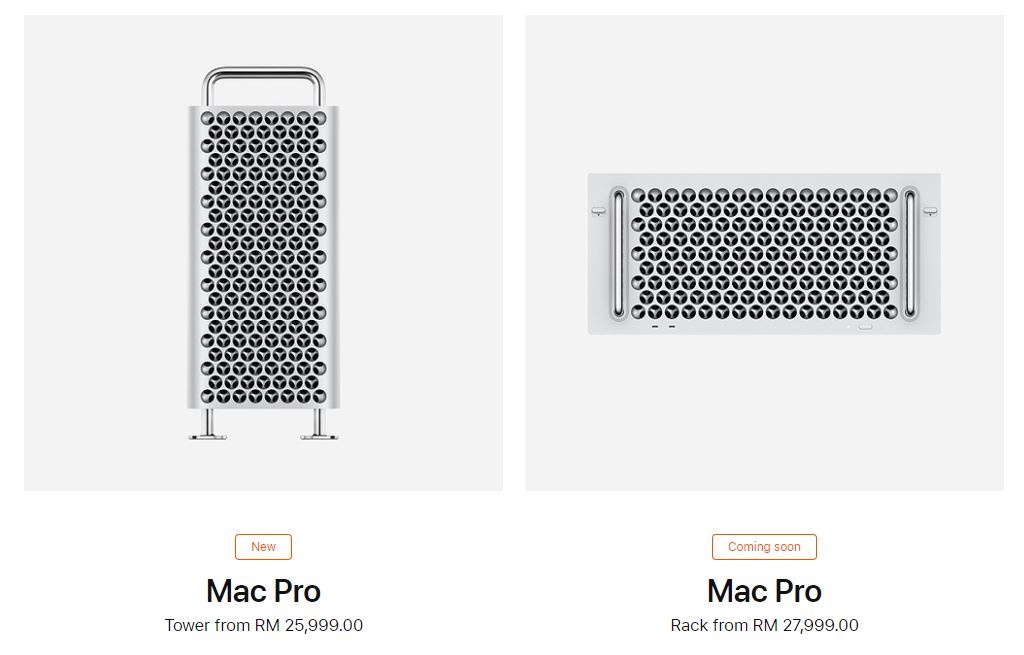 Though the pricing of the duo does sound crazy enough for the average user, professionals will appreciate what the Mac Pro has to offer in terms of raw power. Users can configure upto a 28-core CPU, 1.5TB of RAM and two AMD Radeon Pro Vega II GPUs, snap on an Apple Afterburner ProRes accelerator card, it becomes one insanely powerful workstation machine you'll ever own in your studio.
On the other hand, the Apple Pro Display XDR is the first 32-inch display with a 6K resolution, with up to 1600 nits of brightness and a 1000000:1 contrast ratio, supporting 10-bit colors, P3 wide color gamut, true tone display technology and up to 25 times better off-axis contrast than a typical LCD, it is the most advanced pro display that will ever exist on a studio table.
So, are you prepared to splurge your cash to speed up your creative workflow?