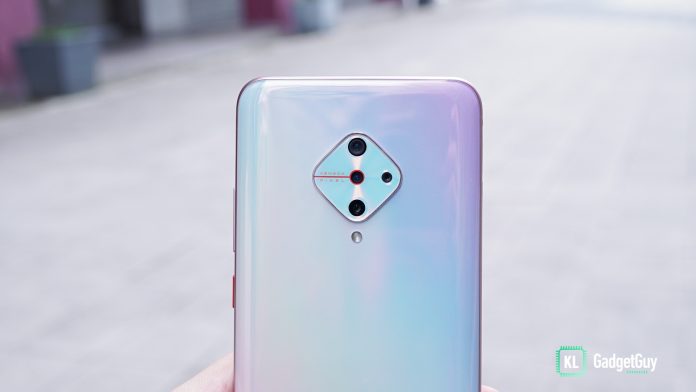 Pretty, iridescent colours have become quite a trend among smartphones this year – including the newly released vivo S1 Pro. People say you shouldn't judge a book by its cover, but its design did earn itself some brownie points. After using it for almost two weeks, it turns out to be a pretty decent midrange phone.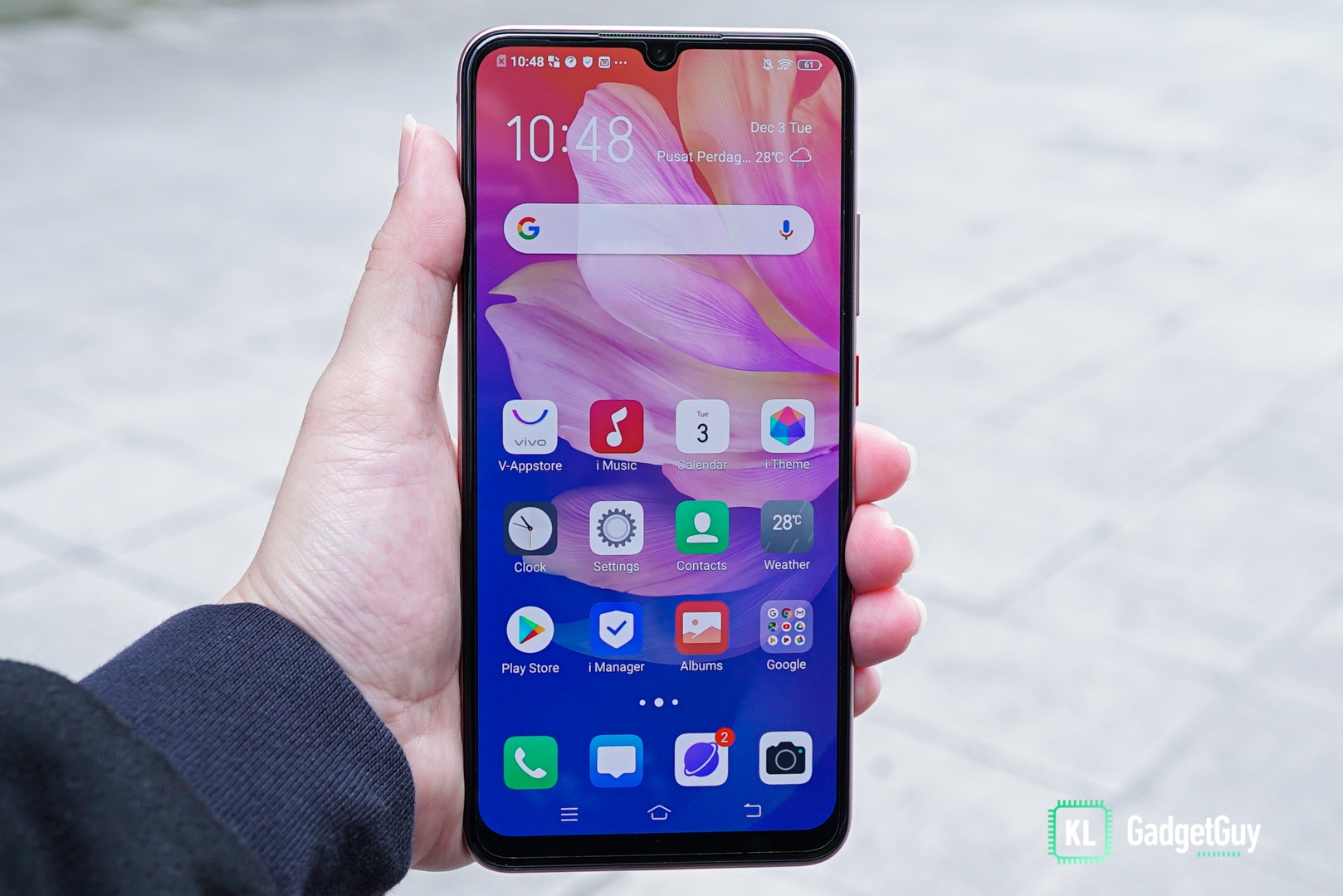 Starting with its 6.38-inch display, the S1 Pro is equipped with a Super AMOLED screen and pushes 1080p resolution. The colours are not only vibrant and sharp, but the brightness is also commendable – even under direct sunlight. I've faced no issues so far when it comes to gaming and watching videos on this phone for hours.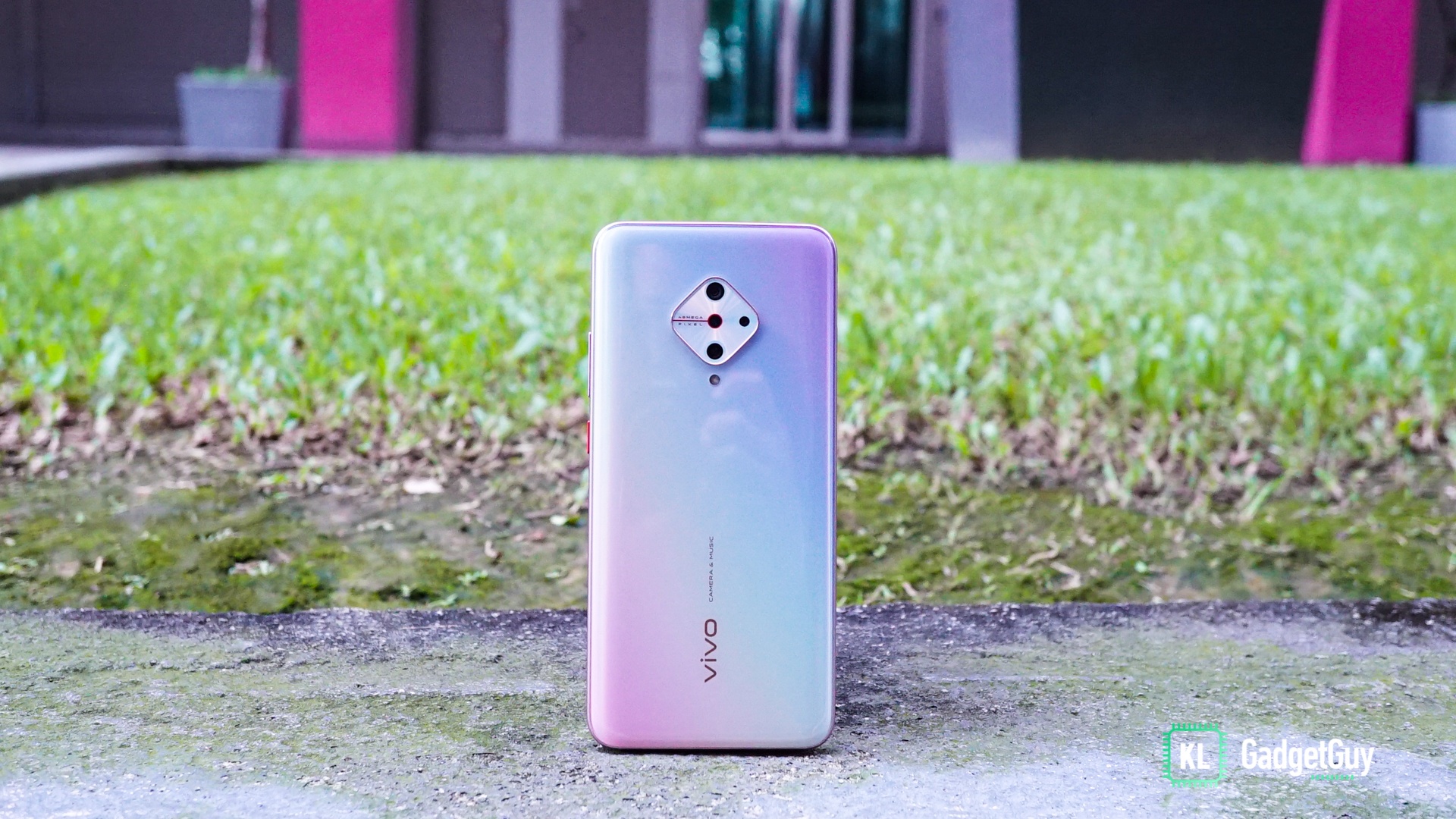 The S1 Pro comes in two colour options: Knight Black and Fancy Sky. Lucky me, the unit I was given is in Fancy Sky, a beautiful blend of pastel colours that gives of a feminine and sweet touch. The S1 Pro also has a distinctive diamond-shaped camera module that is outstanding at first glance, but it's more of a gimmick and doesn't offer additional functionality. If I were to pick between the S1 and the S1 Pro's design, I'd definitely go for the S1 Pro. Before we move on, I'm once again – and always will be – glad that this phone comes with an audio jack.
Security-wise, the S1 Pro has an in-display fingerprint sensor and also face unlock. Both have proven to be reliable and quick, especially the fingerprint sensor. My past experience with the vivo V15 Pro's in-display fingerprint sensor had been rather disappointing, so I'm glad the S1 Pro is much better now.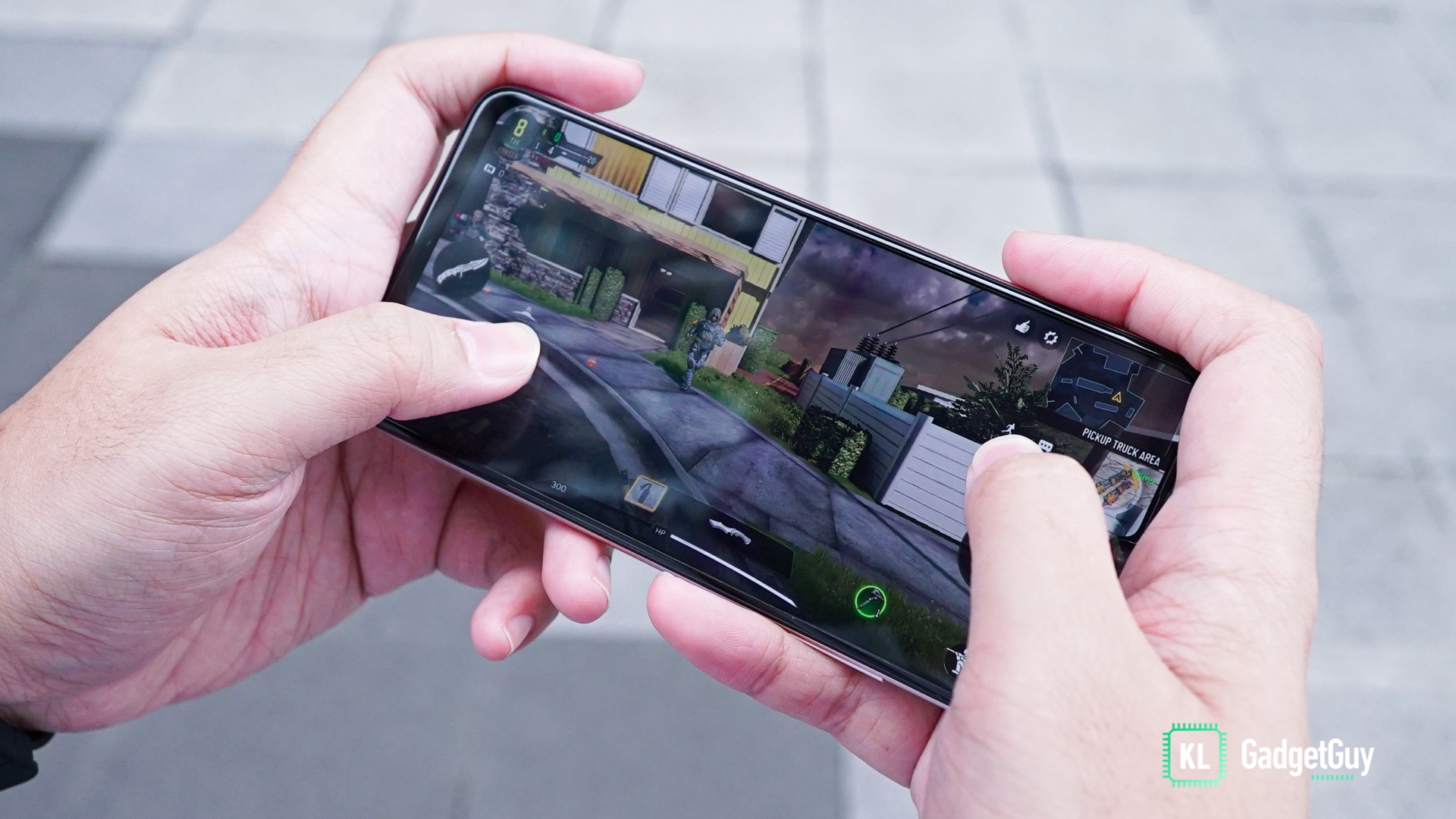 Needless to say, the S1 Pro has an upgraded processor compared to its sibling. It is powered by a Snapdragon 665 chipset paired with 8GB RAM and 128GB storage. Whether it is watching videos, streaming music or scrolling through social media apps, the S1 Pro performed all these tasks smoothly. Even playing Call of Duty Mobile is smooth sailing at its default settings – 'High' graphic quality and 'High' frame rates. In fact, the phone supports up to "Very High" graphic quality and 'Max' frame rates, but that will eat up the battery life much quicker and cause the phone to overheat in a short amount of time.
Yes, the S1 Pro has an upgraded camera system with a 48MP main lens alongside three other lenses, which makes it a better option compared to its sibling when it comes to photography. However, I wouldn't say it's the best out there even for a midrange phone as the daylight pictures are sometimes too dark. Still, the phone can capture pretty nice pictures with good amount of details under really good lighting. There isn't much difference in terms of colour reproduction too when I switch from the normal lens to the 8MP super-wide angle lens, which is good since I get to capture landmarks like the Petronas Twin Tower without compromising the colour accuracy.
In addition to a 2MP depth sensor, vivo also fitted in a 2MP macro lens in the S1 Pro's camera setup. Let's be honest here – there's nothing extraordinary about these lenses. The S1 Pro's macro lens is average at best. Even though the colours turn out vibrant and bright, the macro shots lack clarity. As for its portrait shots, I wouldn't mind using it every now and then especially since the bokeh effect is fairly natural and can be adjusted accordingly.
Unfortunately, the S1 Pro doesn't have Night Mode so I didn't expect it to excel in lowlight photography – and it didn't. That doesn't mean the phone can't be used at all during nighttime though, it just means that you shouldn't expect too much out of it. The S1 Pro could still capture beautiful pictures when the sky hasn't completely darkened, but you'll notice that the colours of the sky become really artificial. Brighter parts of a dark image will also turn out overexposed, in addition to a great loss of details, even when your hands are just slightly unsteady.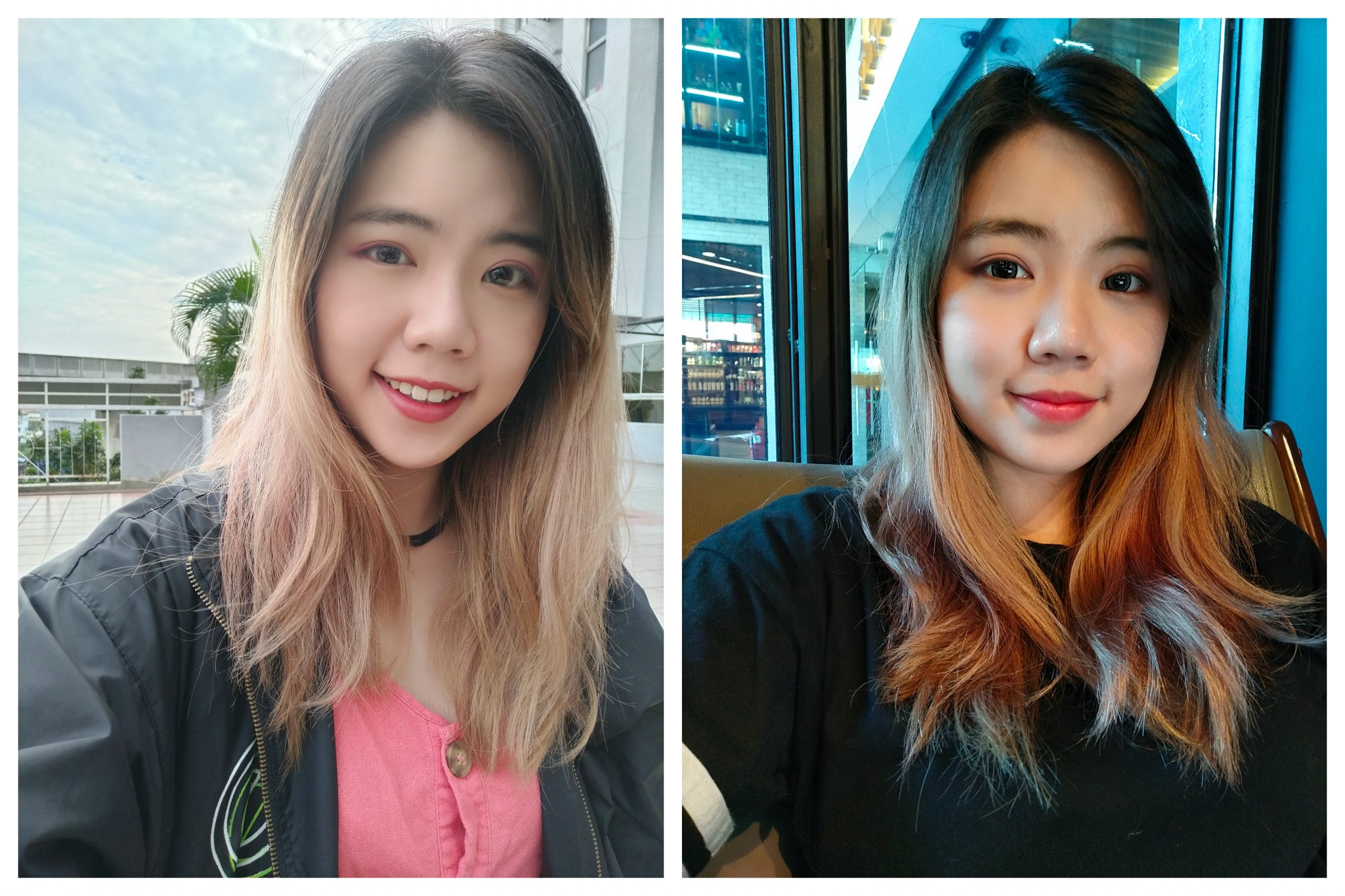 The rear cameras may not be the best, but the 32MP front camera is definitely praise-worthy. It's the camera that girls will go for to get flawless skin, big eyes and all that make-up magic. So far, the selfies taken with this phone have been sharp and natural colour-wise, so I am pleasantly satisfied with its front camera. There's even a feature called Pose Master for those who could not pose to save their lives. With the different set of poses that are included in the phone, there's no need to worry about taking selfies, group shots or even OOTDs.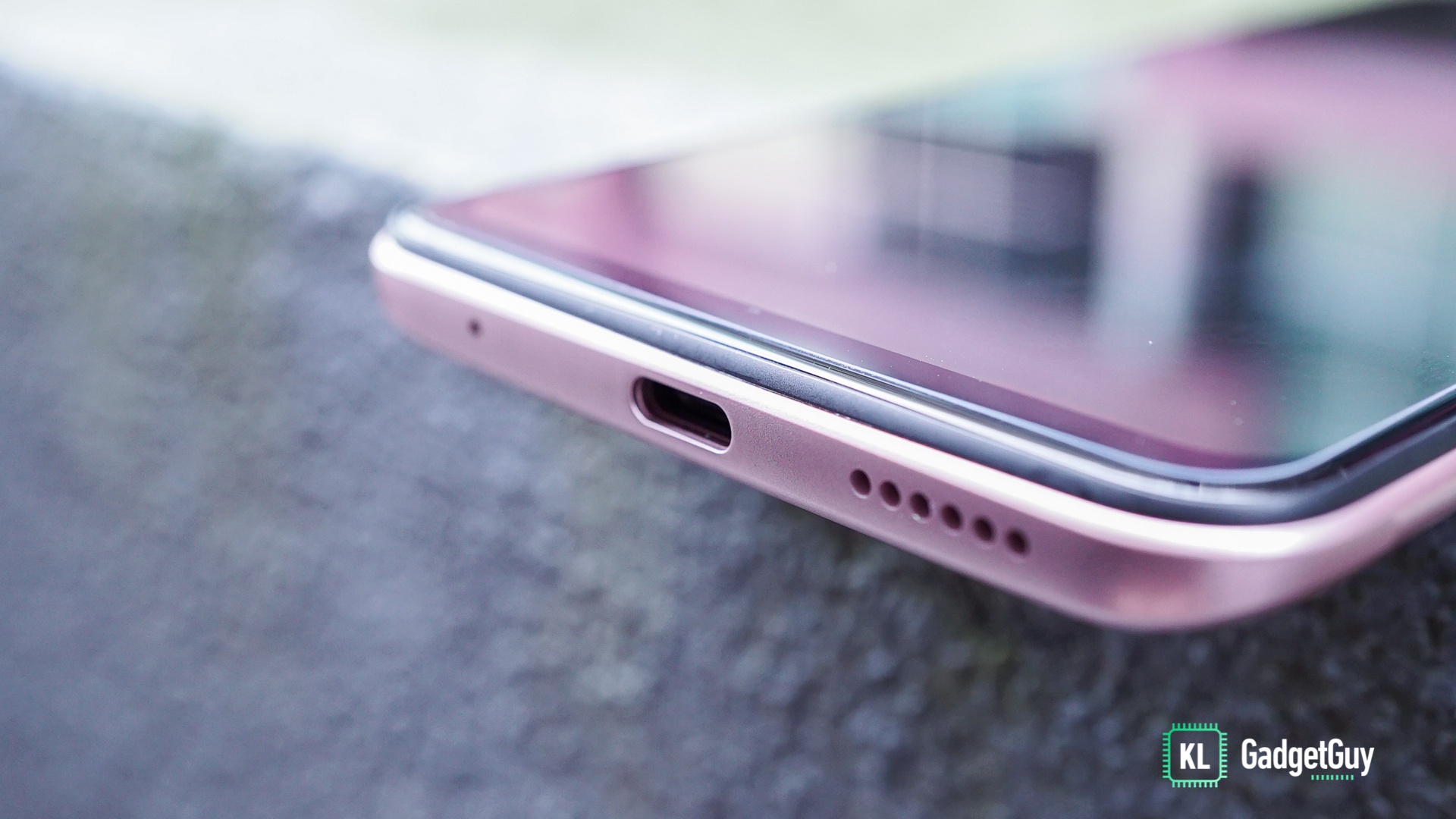 The battery life of the S1 Pro is also one of its merits. With a 4,500mAh battery that support Dual-Engine Fast charging, the device can easily last me two to three days. I don't have to worry about it running out of juice in the middle of the day, and I only need about two hours to fully charge the phone. It's one of the phones that won't need you to carry a power bank around all day.
Verdict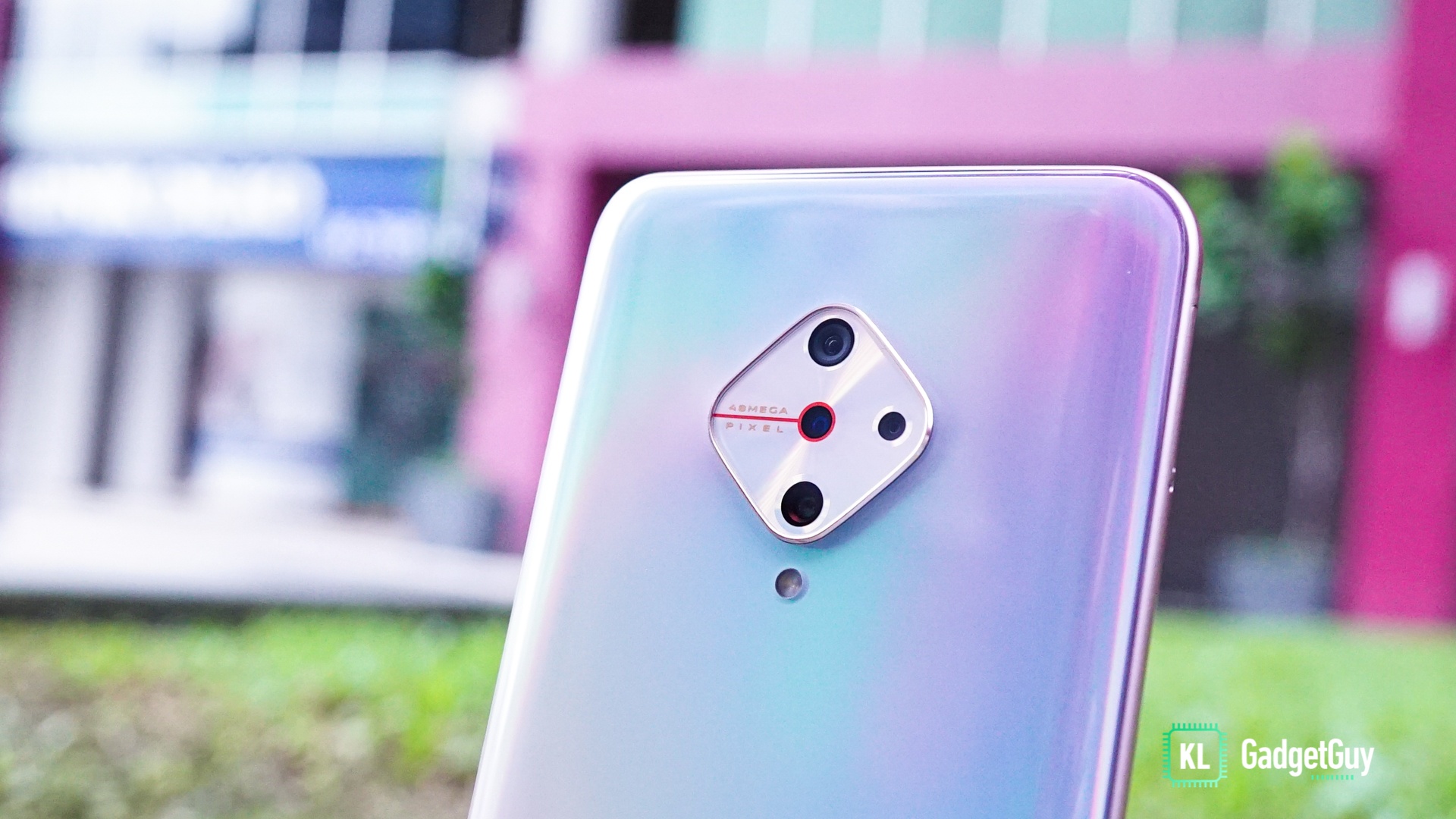 The S1 Pro is a great device for those who love taking selfies and enjoy using their phones for long periods of time without reaching for their chargers. Whether it's watching videos, playing games or just browsing through your apps, the S1 Pro can handle them all. It's only slight weakness is the 48MP quad-camera setup that could've been better and the absence of Night Mode.
Good
Pose Master feature
Good selfie camera
Great display
Long-lasting battery
Beautiful, outstanding design
Not So Good
No Night Mode
Average rear camera performance