The Microsoft Surface Pro 7 and Surface Laptop 3 are finally available in the country – offering more power and versatility to the 2-in1 and ultrabook lineup.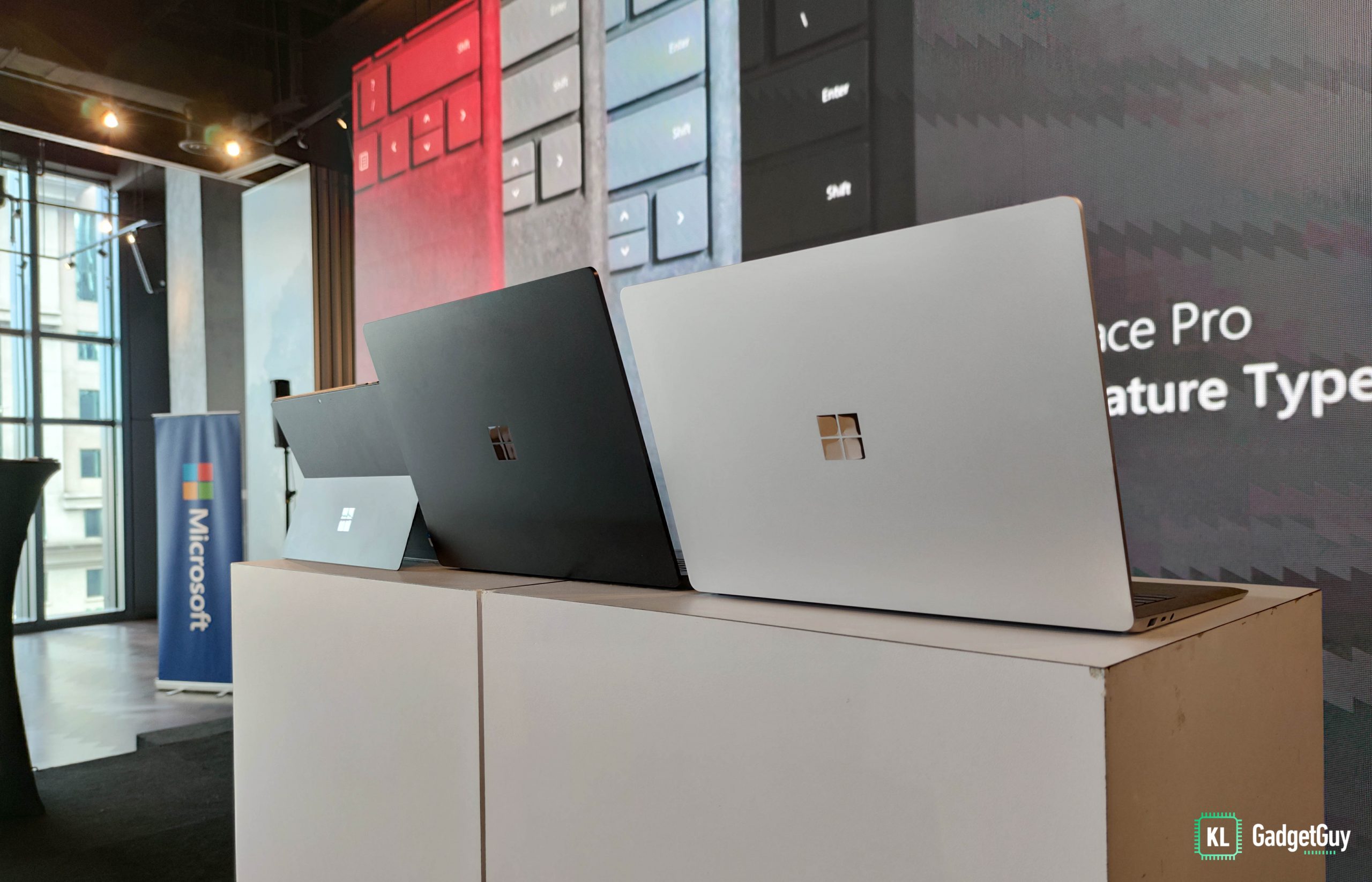 Starting with the Surface Pro 7, the latest options come with a 12.3-inch touchscreen panel. The newest iteration weighs just 775 grams and is equipped with a built-in kick stand. As usual, you can hook your tablet up to a Microsoft Type Cover, which is sold separately. 
Under the hood, you'll be able to pack your Surace Pro 7 with the latest 10th-gen Intel Core i5, or Core i7 CPUs. Pair that with up to 16GB or LPDDR4x RAM and up to a 1TB of SSD storage.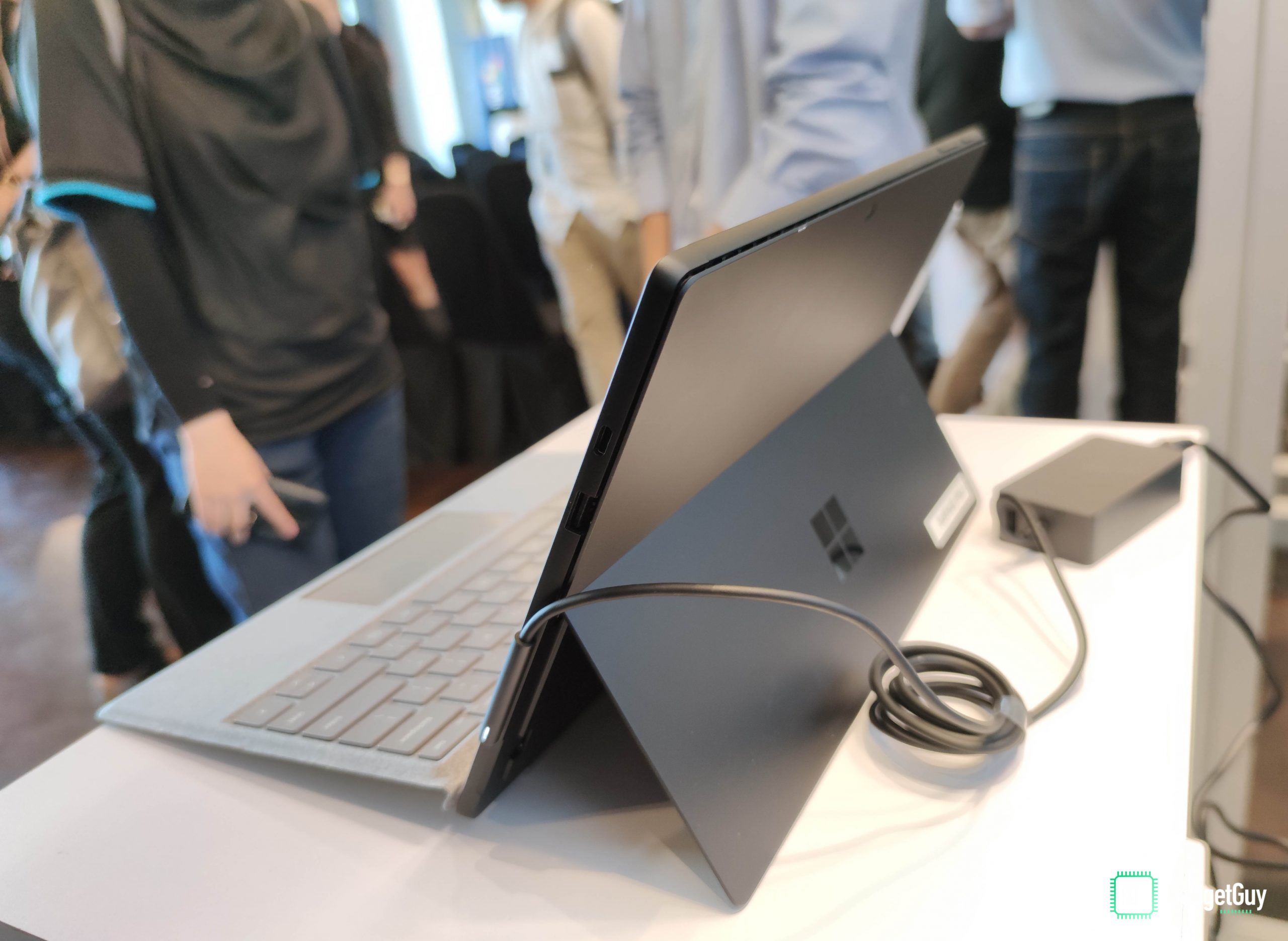 In terms of I/O ports, Microsoft has finally equipped the Surface with a USB C port as well as a USB A port. You'll get a 3.5mm headphone jack and a Type Cover port for your keyboard. The device supports WiFi 6 and Bluetooth 5.0. Microsoft claims that you can get up to 10.5 hours of battery life on this. 
The Microsoft Surface Pro 7 is priced from RM5,499 for the Core i5 + 256GB SSD variant while the Core i7 variants start at RM6,799. Both models are available in Matte Black, a first in the Surface family.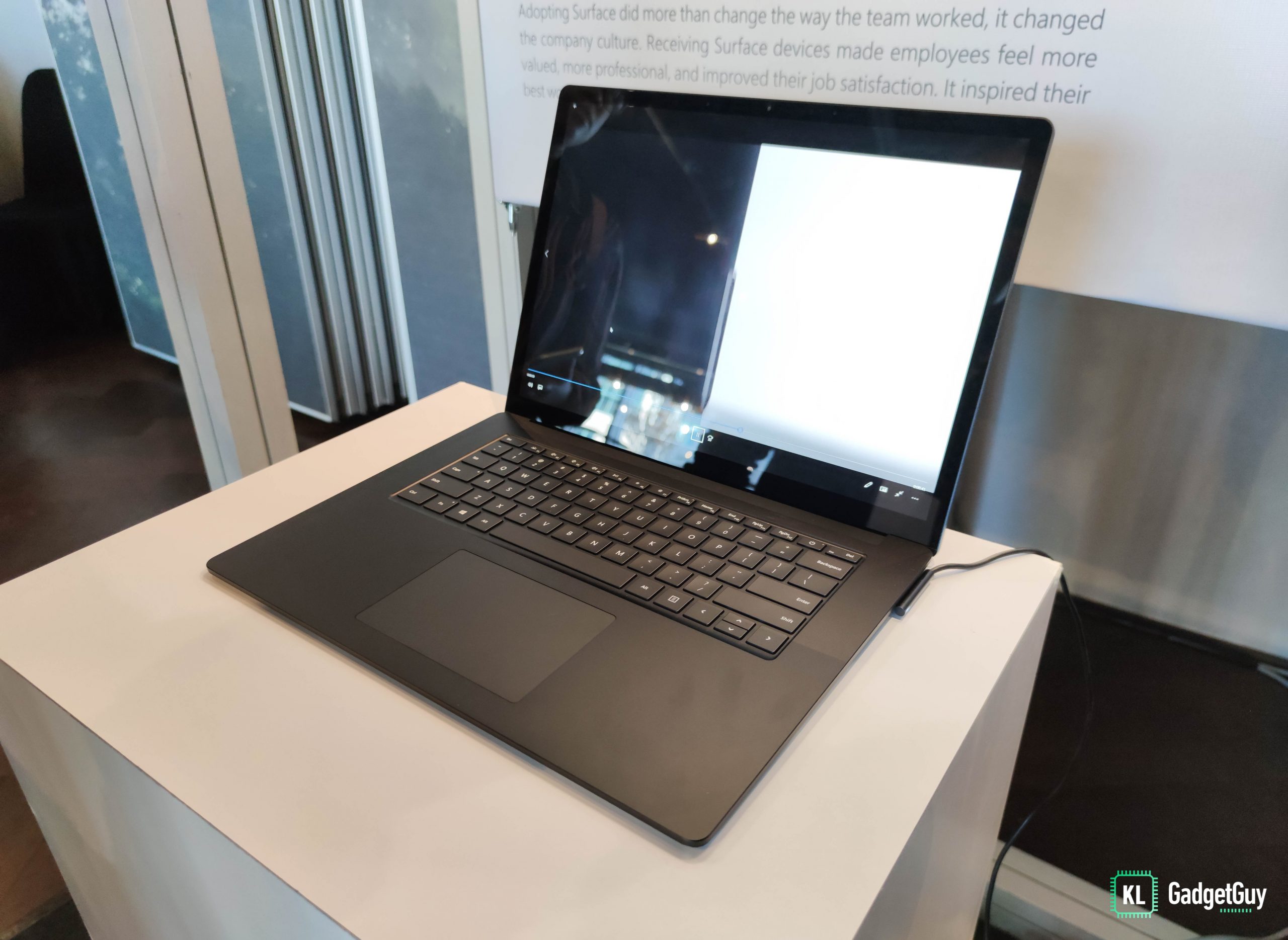 Moving on to the Surface Laptop 3 – this is your more conventional ultrabook as its name suggests. There are two size options to choose from – 13.5-inch and 15-inch. Both sport a touchscreen panel too. The smaller variant weighs just 1.3kgs while the larger model 1.54grams – making both laptops incredibly lightweight. 
In terms of hardware, the 13.5-inch models get the newest Intel Core 10th-gen processors with up to 16GB RAM and 256GB SSD storage; meanwhile, the 15-inch variant gets an AMD Ryzen 5 3580U with 8GB RAM and 256GB SSD storage.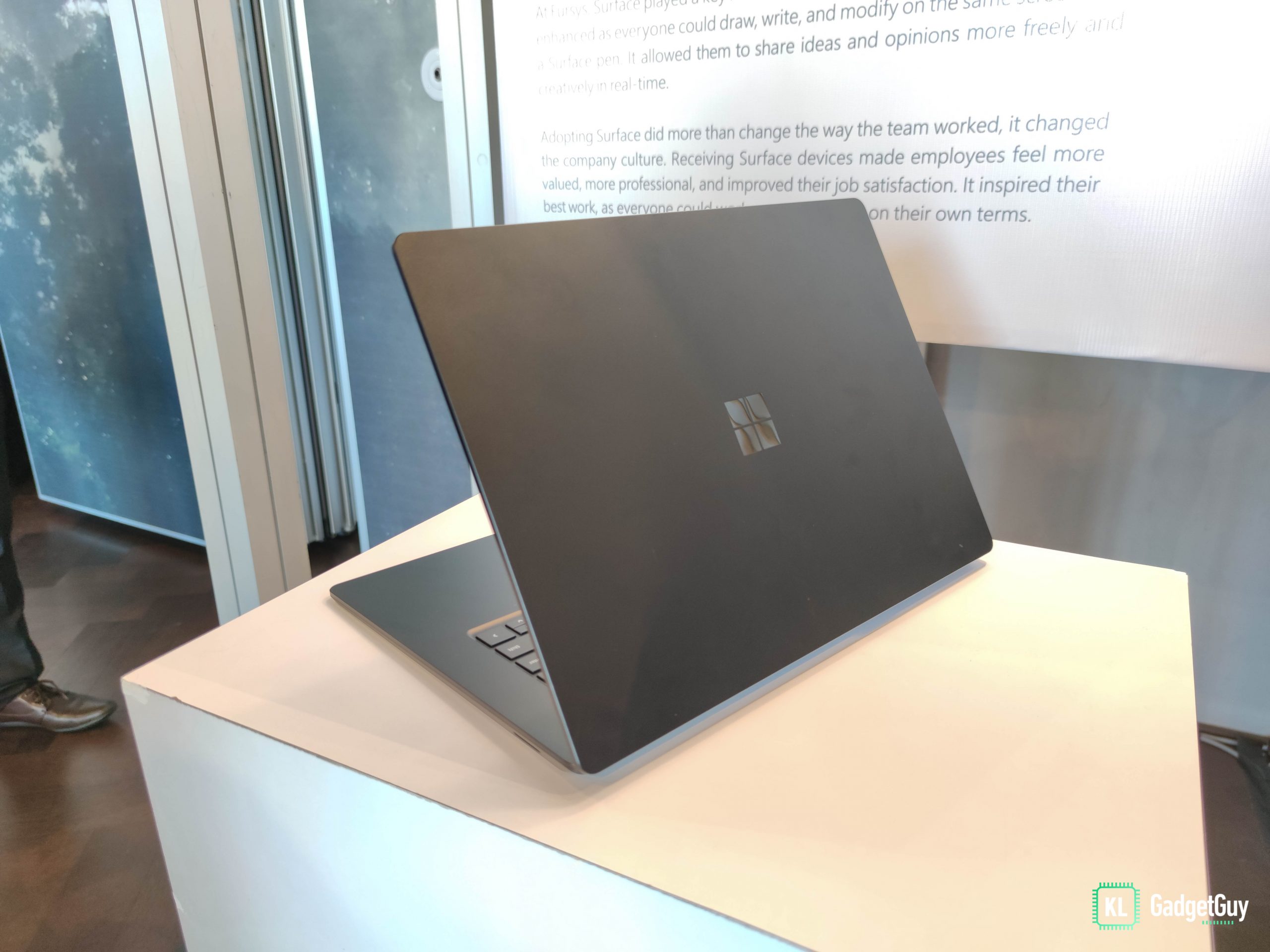 Like the Surface Pro 7, these laptops also get similar I/O ports. Microsoft claims that the both laptop variants can last you up to 11.5 hours. 
The smaller Surface Laptop 3 gets a starting price of RM4,499 for the smaller models, while the 15-inch device will set you back RM6,799. 
You'll be able to purchase these laptops sometime early January 2020 – visit their website here to learn more about the devices.