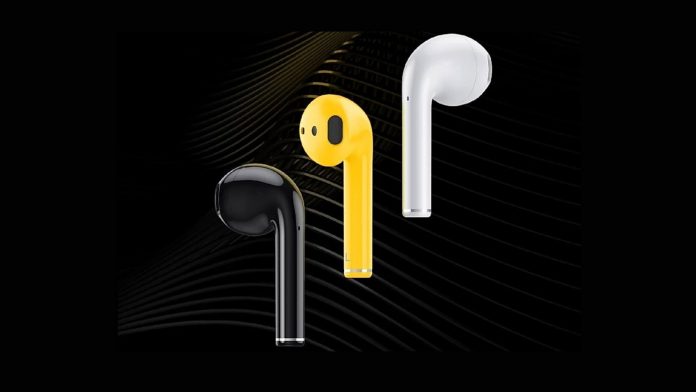 All the major smartphone brands already have their own wireless earbuds, so we aren't surprised to learn that realme will be launching their own too. The realme TWS earbuds will be called realme Buds Air in India and will be launching on December 17.
Why Buds Air instead of Air Buds? Who knows, but you can't deny that they do have a similar design to the Apple AirPods. According to leaked images, the realme Buds Air features Bluetooth 5.0 technology and will support built-in Voice Assistant. You can also tap on the stem to control music playback and answer calls, similar to many other wireless earbuds.
The earbuds will, of course, come with a charging case in which opening it will allow the Buds Air to connect to your smartphone. However, we still have no idea how long these earbuds can last in a single charge and there's also no information as to whether the case supports wireless charging. 
One thing's for sure though, the realme Buds Air comes in three colours — White, Black and Yellow. The yellow ones are definitely striking and inspired by the brand's colour, while the other two are the more common options.