Over the years, we have seen how wireless earbuds have improved in terms of features, especially when it comes to battery life and connectivity, some of them even have noise cancellation features for a very reasonable price, and that turns our heads to the Sudio FEM wireless earbuds, which we received a month ahead of its release from Sudio for our evaluation.
Sudio FEM Video Review
Sudio has always paid attention to the aesthetics of its products and the FEM is no different, while this isn't a replacement to the Sudio TOLV that we reviewed back then, Sudio seems to have revert the FEM's charging case design back to the NIVA's, albeit much sleeker and smaller, the round case has a nice matte touch to it with a 'Sudio' branding debossed on top, while the familiar rope lanyard is attached for better handling.
In fact, the FEM's charging case is so clean that you won't find any fine prints on it and I really applaud that kind of design. Open the lid, you will be greeted by the FEM sitting snuggly and held by magnets, along with four LED lights below that tells you the case's battery life, each of the earbuds also has a LED indicator that pulses when it is charging.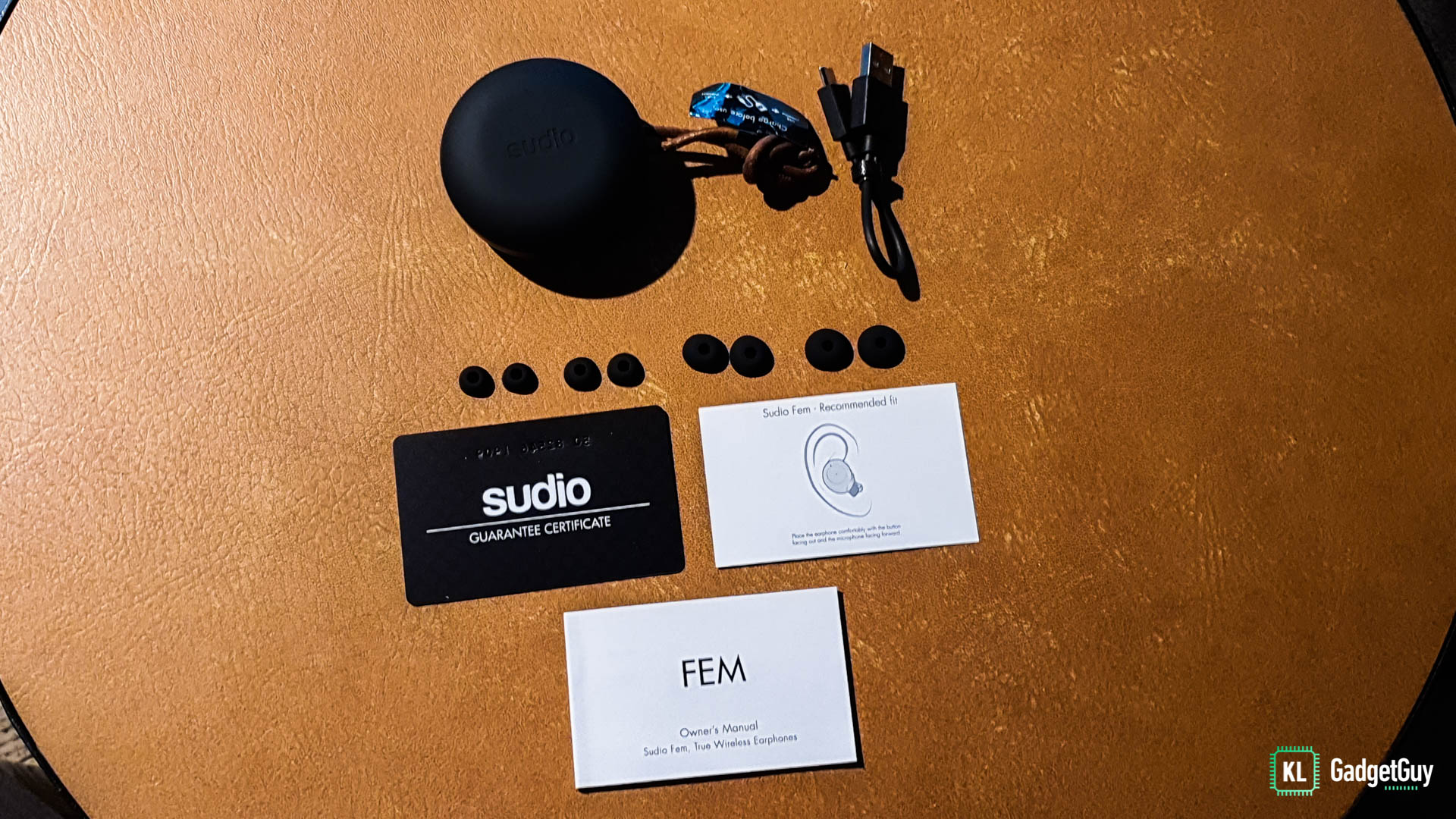 Pairing with the Sudio FEM is effortless all thanks to Bluetooth 5.0, the hassle of pairing one side  of the earbuds with your phone and the other later is no longer required, they pair almost instantly once you take it out of the case and you will only see one Bluetooth device in your phone's connection list.
Furthermore, the earbuds goes into pairing mode immediately once you disconnect from your phone's Bluetooth connection, a pretty neat feature when you want to switch to another device,  no long presses needed.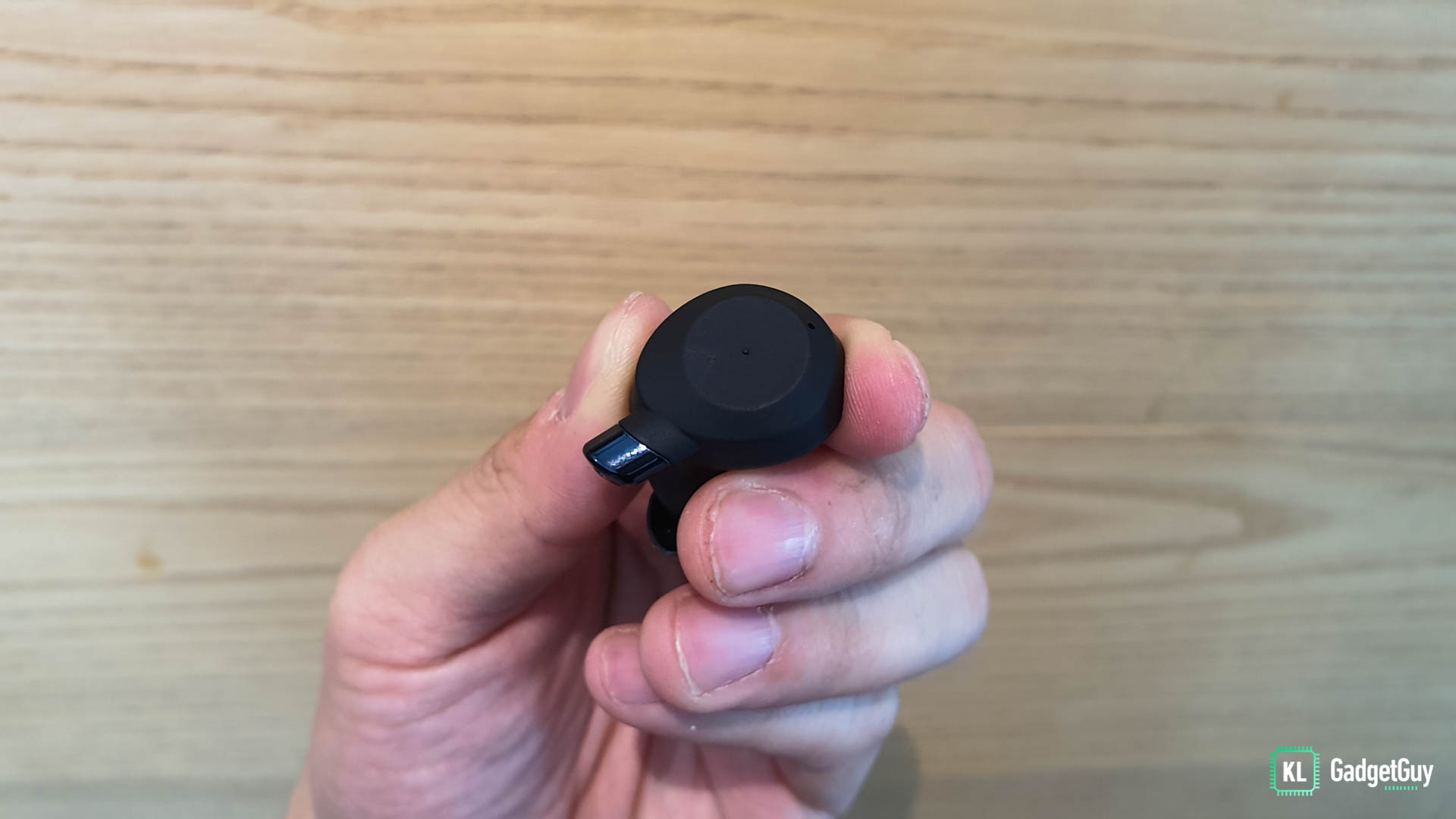 Speaking of presses, the Sudio FEM doesn't have any physical buttons on it, as it uses a capacitive touch surface that lets you tap to control music playback, call up Siri or Google Assistant and answer phone calls. I find myself accidentally tapping on them as I take of the earbuds sometimes, fortunately that's something I got used to after a while.
Although there is unfortunately no way you can control the earbuds volume, which is a common flaw in most wireless earbuds and as usual, there's no companion app for your smartphone to configure the touch controls.
The earbuds does remind me a little of Jabra's Elite 65t with a short stem sticking out of it that houses a microphone, there is also a secondary microphone on top that does ambient noise cancellation, making up to a total of four microphones.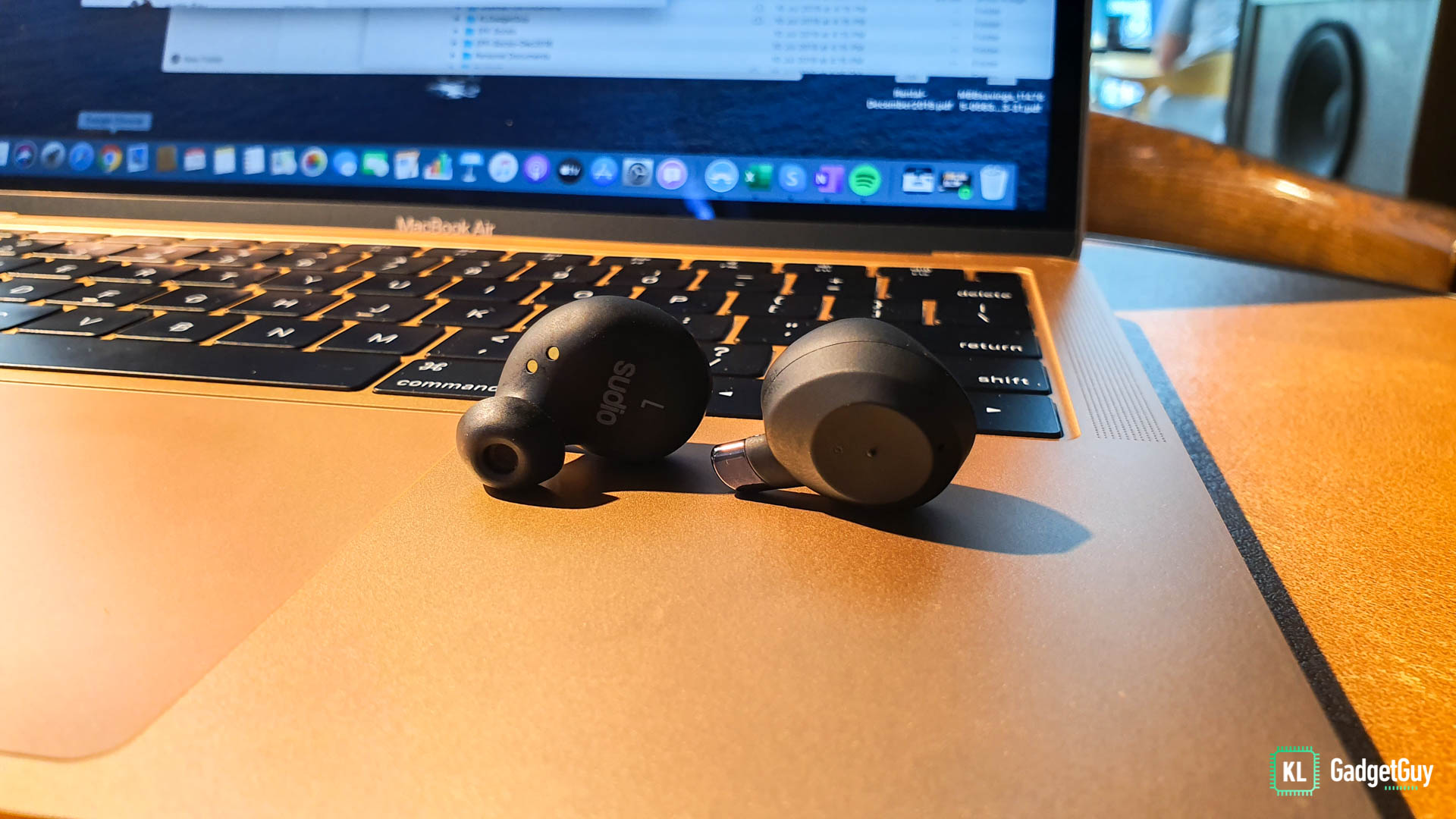 When I say Sudio pays attention to details, that also applies to the ergonomic shape of the earbuds, as it can fit well into my ears without sound leaks and it is able to seal off 80% off a large party crowd noise in a café. I've also tried it on trains and planes, while you can still hear some hissing noise from the train tracks, the plane's roaring engines can barely be heard after you start playing your favorite music, it is actually quite comparable to my old Sony WF-SP700N headphones and just slightly inferior to the AirPods Pro.
Sound quality is something that most of us are worried when it comes to wireless earbuds, the Sudio FEM's graphene drivers does a really good job at delivering a balanced sound signature with excellent clarity, it does put an emphasis on high frequencies and mid vocals, but it doesn't under deliver the low frequencies that you won't feel any oomph from it, volume is also good for a wireless earbuds standard as I usually keep it at 70%.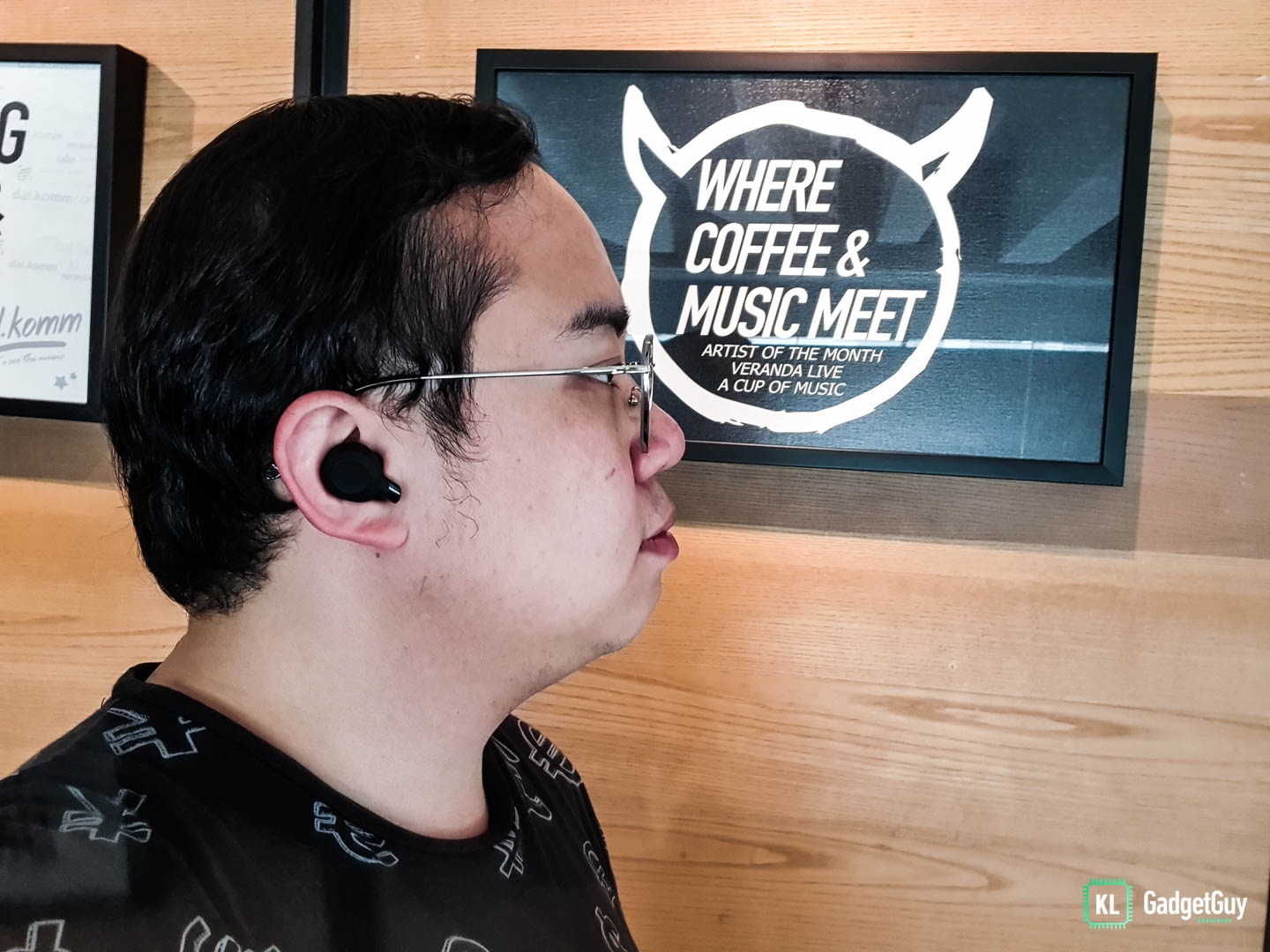 For instance, Ariana Grande's high pitched vocals on her song 'Baby I' sounds detailed without piercing your ears, while the earbuds are able to play the song's instrumental parts, which there are a lot of thumps and hisses, without over powering them. Taylor Swift's '…Ready for It' has a pretty powerful low frequency intro that would usually sound impressive on a bassy pair of headphones, sounded mellow on the Sudio FEM but without distortions. Once you start playing more bass heavy songs, that's when you will start hearing slight distortions in instrumentals and vocals.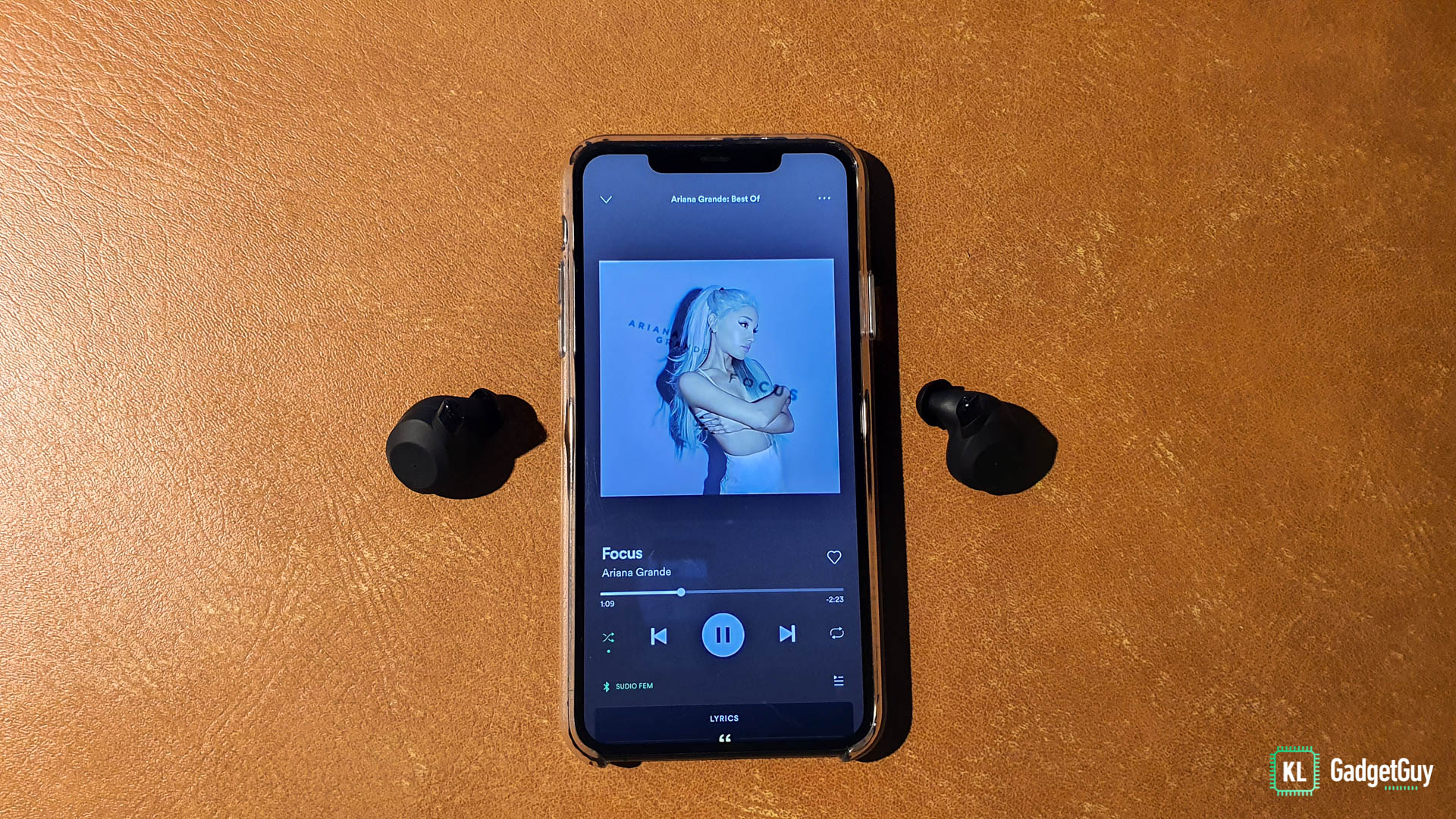 The Sudio FEM is paired to my iPhone 11 Pro Max during the period, as both devices support the AAC codec, there's very little audio delays when it comes to watching videos and playing games, I would even dismiss it if I'm not looking properly at the person's lips and distracted to the gameplay.
Call quality is greatly improved from the Sudio TOLV, as my callers have reported that as if I'm talking through the earpiece rather than the earbuds, this is due to the work of the dual microphones working together on the earbuds, cancelling background noise while focusing on my voice.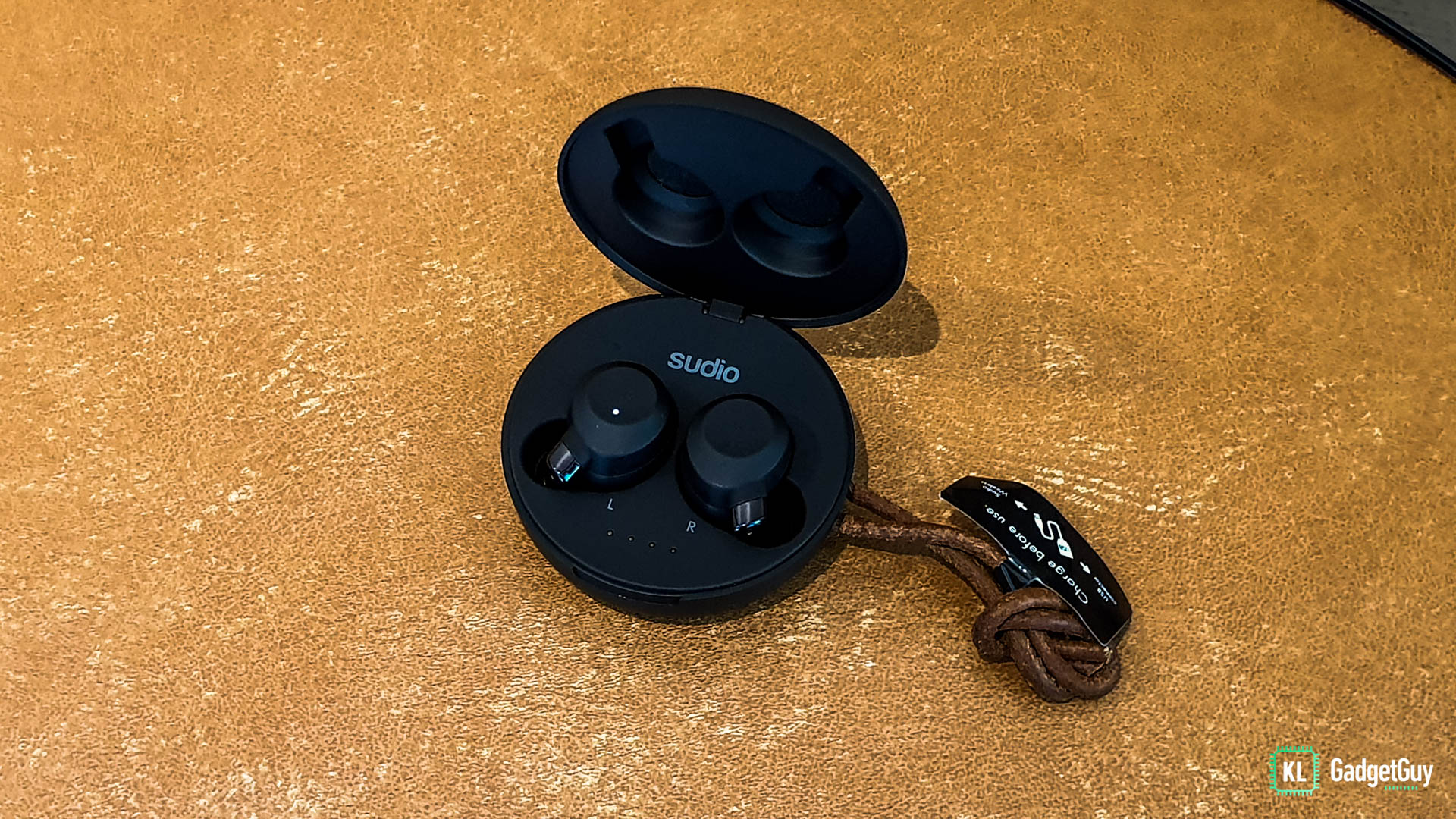 Sudio claims up to 7 hours of playback time on each earbuds, while the charging case will offer two times of full charge that makes it up a total of 20 hours playback time, I find that claim to be accurate as I managed to squeeze 6.5 hours out of it with a 80% listening volume, this is better than most wireless earbuds with noise cancellation, the charging case also fully charges the earbuds under 30 minutes if you fully deplete the battery.
At RM649, the Sudio FEM is a reasonably priced wireless earbuds for its design and features, it is possibly one of the most comfortable wireless earbuds that I have ever worn that has a good battery life and balanced sound signature.
Despite that, some might find the Sudio FEM a little pricier than the company's previous offerings and some other wireless earbuds, which is why we  are offering a 15% discount off the Sudio FEM when you place your order over at Sudio.com, simply enter SUDIOFEM15 at the checkout page for a discount price of RM551, that's almost RM100 off the usual price.
The Good
Balanced sound signature
Battery life
Fast charging
IPX5 water resistant
Minimalist and sleek charging case
The Not so Good
Can't disable noise cancellation
No companion app to configure touch controls