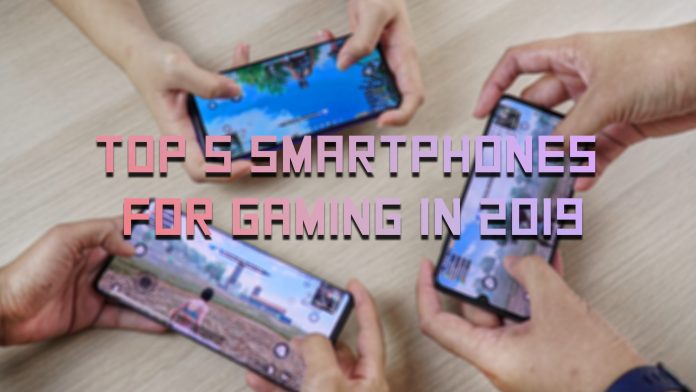 Mobile gaming has become the de-facto time-killer activity for many; and we can see why – mobile games are easy to get into, many great titles are free to play, and they generally have the same substance a PC or console game offer.
If you're looking to get into mobile games and are looking for a device that can handle newer titles, here are 2019's best smartphones for gaming.
ASUS ROG Phone II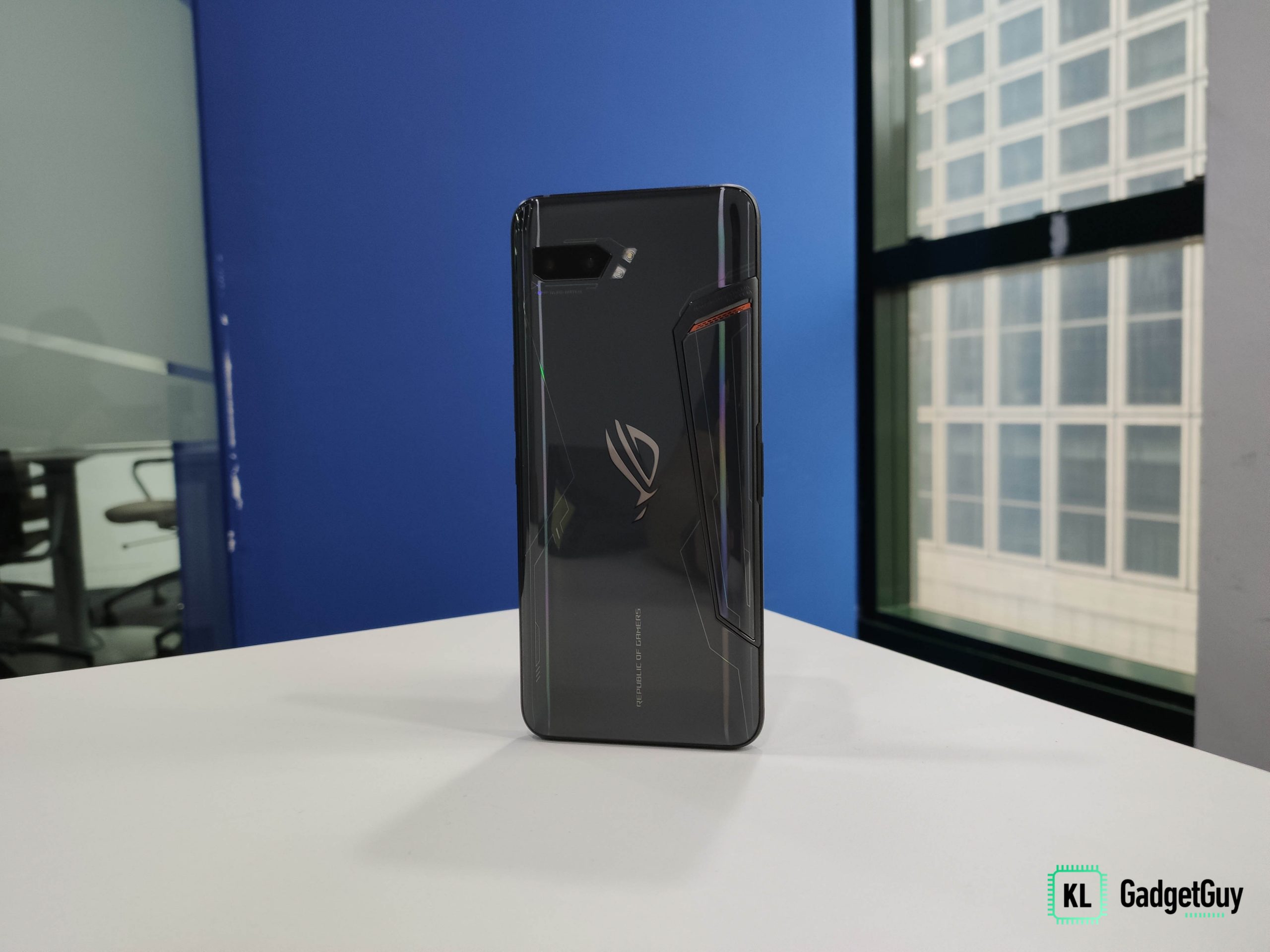 We'll start with the cream of the crop – the ASUS ROG Phone II is arguably the most powerful phone of 2019. 
It's powered by a Snapdragon 855+ along with a whopping 12GB of RAM and up to 1TB of internal storage. This alone will give you a stutter-free gaming experience regardless of what game you play. Plus, the addition of Air Triggers will give you the upper hand in shooters. It's also got a very capable cooling system that'll let you game for hours without feeling the heat.
It doesn't end there, the phone also sports a gorgeous 6.59-inch AMOLED 10-bit HDR display panel that pushes 120Hz refresh rate – that means you can play compatible games at 120 FPS! The phone is priced from RM3,499 which is relatively affordable given the hardware it packs.
vivo NEX 3 5G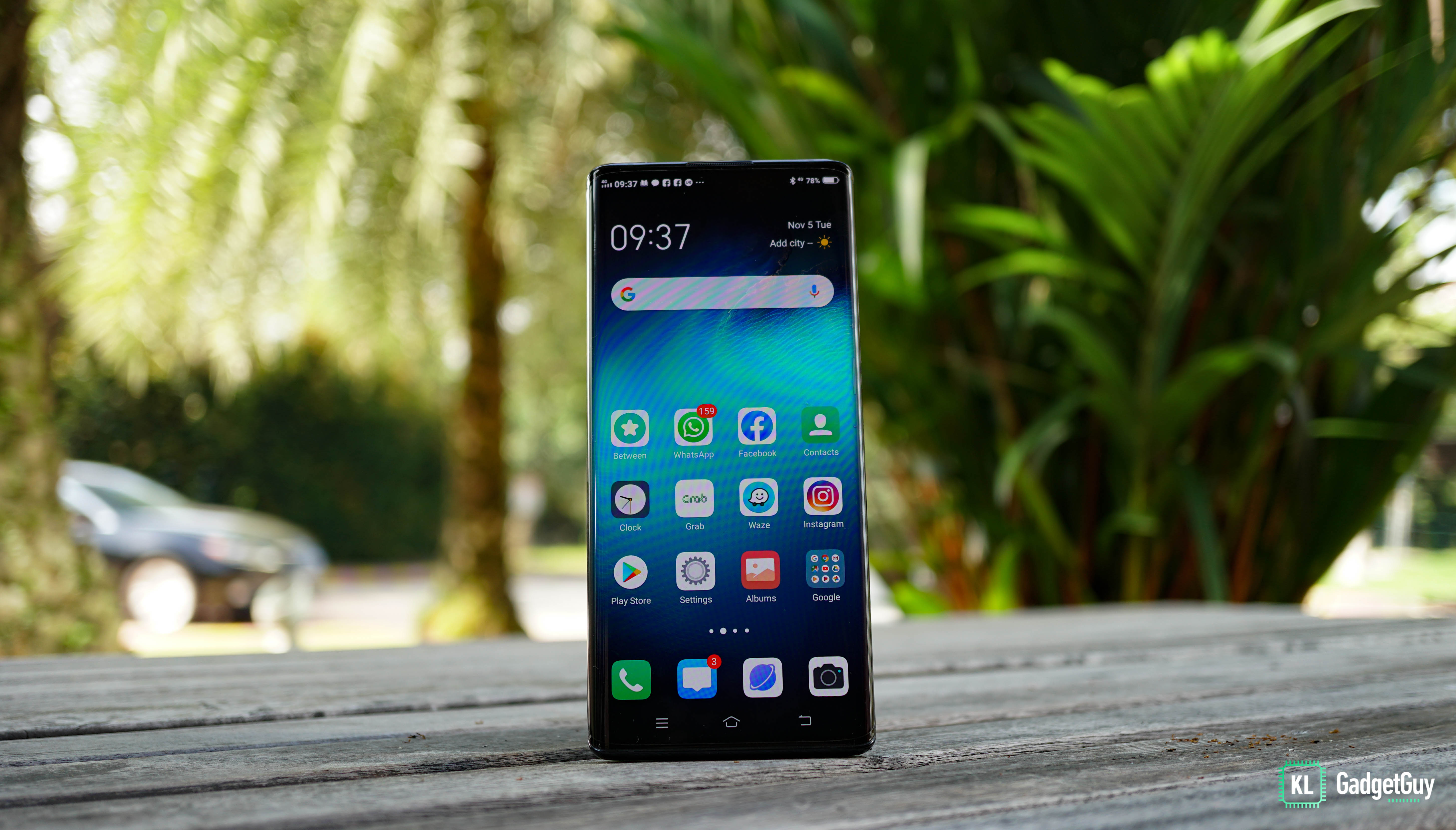 We may be talking about 2019 now, this phone is already talking about 2020 and beyond – the vivo NEX 3 5G is one of the first smartphones available in the country to support 5G connectivity. The new network standard will roll out to the masses next year, and the NEX 3 5G is one of the best phones to make use of the faster connectivity speeds.
This phone is the Chinese brand's flagship device and it also comes with a Snapdragon 855+ but it only gets 8GB RAM and 256GB internal storage. Despite this, it still handles graphically intensive games like a champ. 
It also has a massive 6.9-inch Waterfall FullView Display that has edges that curve almost 90-degrees towards the sides. Whip this bad boy out during a gaming session with the gang and you'll be the envy of your friends. The phone is priced at RM3,899, it's one of the first 5G-ready devices available in the country. 
Xiaomi Mi 9T Pro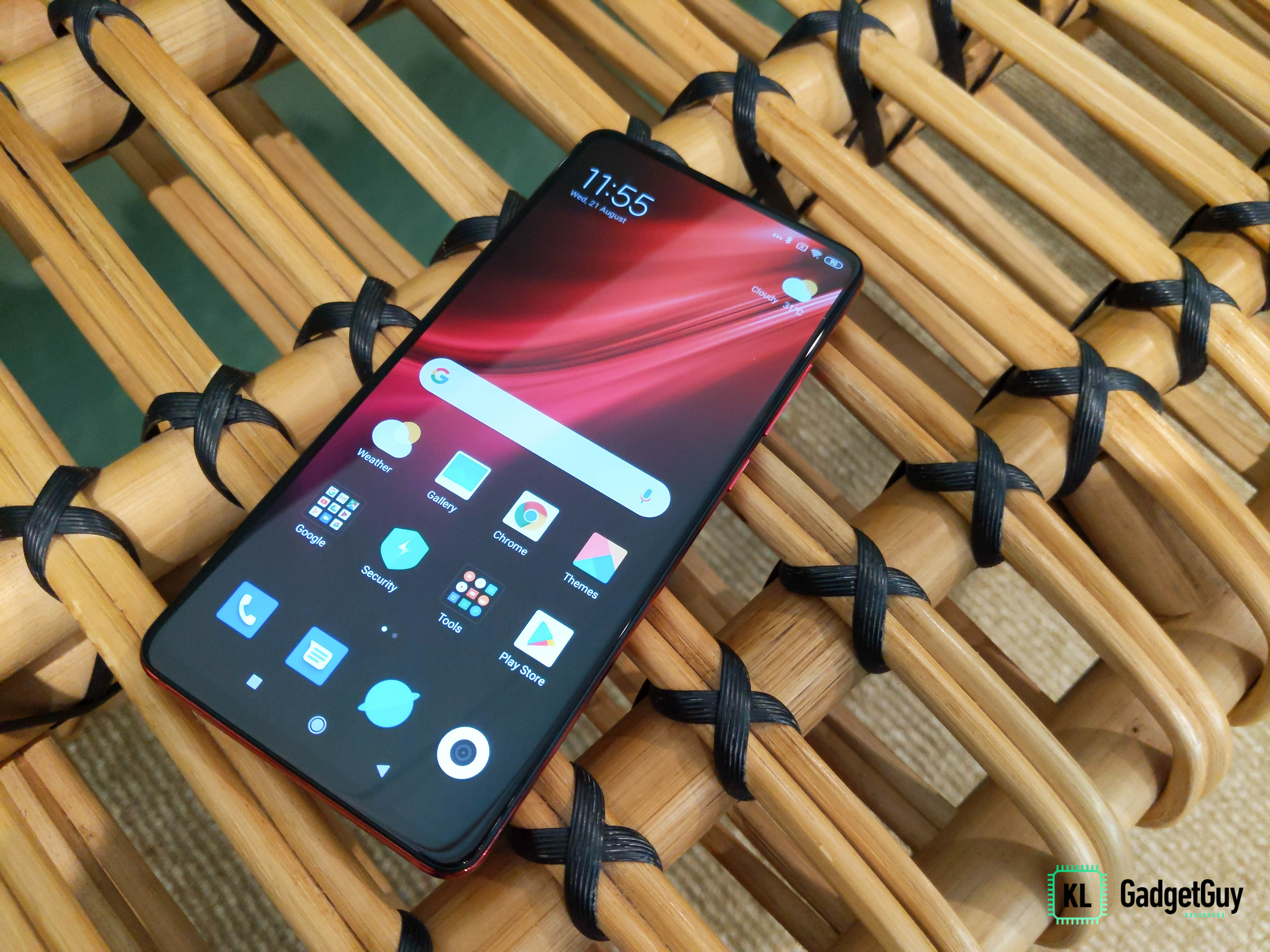 We're now pivoting to something a little more budget-friendly. Priced at RM1,599, it costs half of what the other two does but with its Snapdragon 855 chipset, you will still be kicking butt when it comes to gaming.
The Xiaomi Mi 9T Pro comes with 6GB LPDDR4 RAM and up to 128GB of UFS2.1 internal storage, so not only will gaming be smooth, but regular web browsing and content consumption too. It comes with a reasonably-sized 6.39-inch AMOLED display that pushes 1080p resolution along with a triple 48MP camera setup. This is the all-rounder gaming smartphone to go for if you have a smaller budget.
OnePlus 7T Pro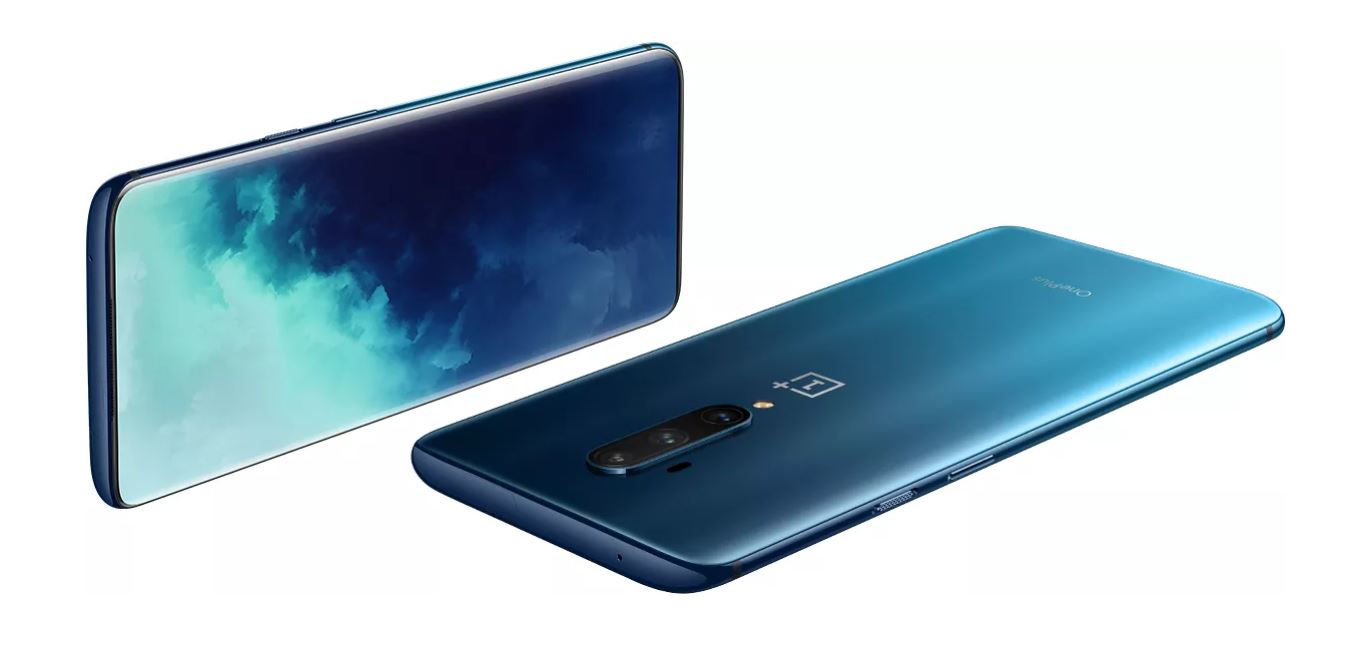 With a Snapdragon 855+ in its chassis, the OnePlus 7T Pro games like a champ. It supports 8GB RAM and 256GB internal storage, meaning you won't have any problems with stuttering at all.
What's also impressive about this smartphone is its massive 6.67-inch 1440p FluidDisplay screen that pushes a 90Hz refresh rate. With this display, you can play games that support 90 FPS like Final Fantasy XV Pocket Edition, Vainglory, Oceanhorn and more.
The phone is also equipped with an improved haptic engine that provides a more natural tactile feedback while gaming. You can get the phone from RM3,399.
realme 5 Pro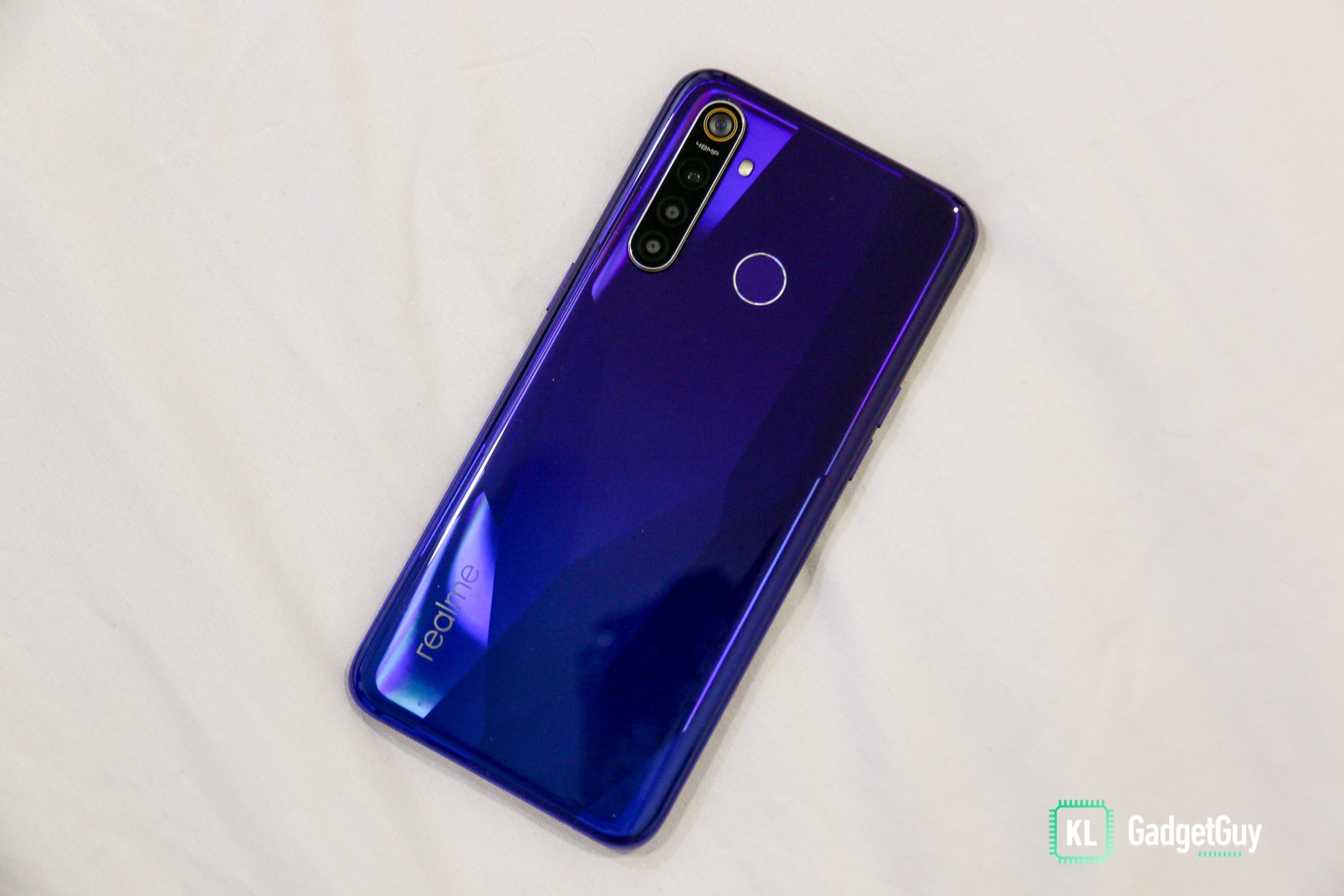 If you're really tight on budget then the Realme 5 Pro provides enough power at a low cost. Despite being a photography-centric device, the phone's Snapdragon 712 chipset still lets you game on high graphics at a steady frame rate – albeit with occasional stutters in games like Asphalt 9.
It also comes with 8GB RAM and 128GB of storage, which is ample for gaming and web browsing. What the Realme 5 Pro lacks are gaming features like low-latency touch, special cooling systems or customizable triggers; but it makes up for it with a good 6.3-inch 1080p display and a 4,035mAh battery that'll let you game for hours.
Priced at just RM1,099, it is the cheapest model in the list, but it doesn't slack when it comes to performance and reliability. 
Our pick
This is our list of five devices that we think give you bang for your buck when it comes to mobile gaming. But if you could only go for one, we say get the ASUS ROG Phone II – sure, it's the best of the lot so it's the easy pick, but hear us out.
Besides it's outrageous hardware, the phone also packs a 120Hz display, a 6,000mAh battery, shoulder triggers and an impressive cooling system. Even if you're not a hardcore mobile gamer, we say the ROG Phone II is worth investing your money in – its hardware will last you for years, the 120Hz display will eventually become a standard, and it will run any game you throw at it. Going with the ROG Phone II is a no-brainer.  
Ammo for your guns

So now that you've picked your smartphone, you're going to need the best mobile data you can get so your gaming sessions won't be interrupted. Sure, you can just use a WiFi connection, but the best gaming moments happen when you're huddled around your buds, pwning noobs; or staging an EPIK comeback from near defeat – these exhilarating moments can happen anywhere, anytime. 
To prepare for that, you'll need YES 4G's EPIK pre-paid data package. With this, you get unlimited 4G data from only RM1 per day. YES 4G has a reputation for offering reliable internet with good nationwide coverage, so you know you can get steady internet regardless of where you are. If you're ready to switch to YES 4G, visit their website here. 
This article is sponsored by Yes 4G