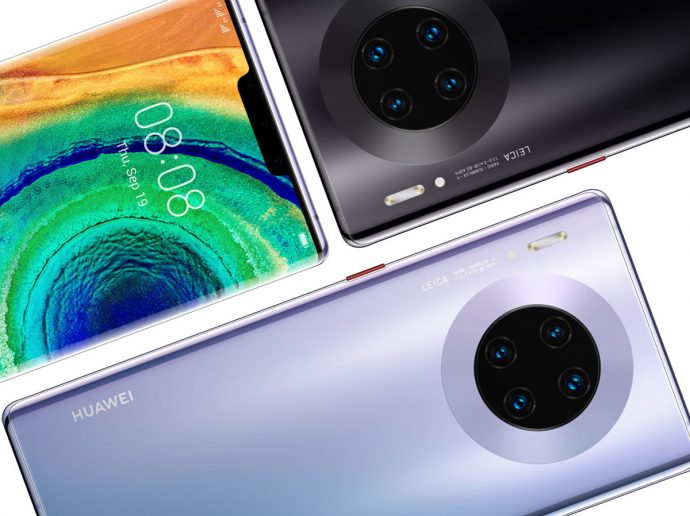 In its native China, the Huawei Mate 30 series devices have sold like hotcakes – one million sold in three hours, to be specific. With Huawei being on US' entity list, questions were raised as to how Huawei's smartphone would continue to entice buyers. 
Coming back home to Malaysia, Huawei says that local folks have redeemed 70% of the vouchers for the Huawei Mate 30 series from the Huawei Member Centre, signifying that despite its brand's unforeseen shortcomings, Malaysians still want their Huawei smartphones.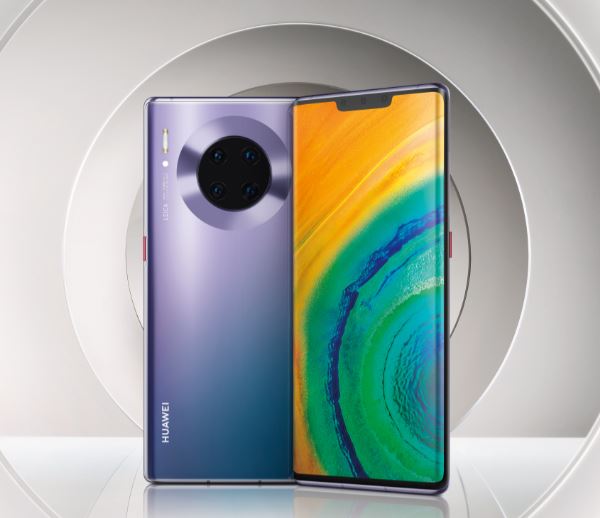 The Chinese company reckons the reason for that is due to what the Mate 30 flagships offer – besides powerful hardware like the Kirin 990 chipset that's paired with 8GB RAM and up to 256GB internal storage, the Mate 30 Pro offers a SuperSensing Cine Camera setup with a 40MP main shooter. It's capable of a ridiculously high ISO of 51200, can record 4K HDR+ Cinematic Time-lapse videos, have real-time video bokeh, and slow down shots up to 7680fps.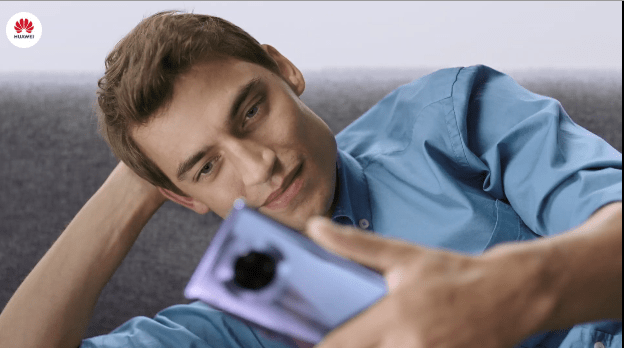 Besides photography, a smartphone needs to prove its weight in gold by actually being smart; and the Huawei Mate 30 series phones do that. Artificial intelligence features like Interactive AI Gesture Control, AI Private View and AI Auto Rotate take advantage of some pretty advanced tech to make phone fit seamlessly into your daily routines.  
Speaking of daily routines, productivity is crucial in getting stuff done. For that, the Huawei Mate 30 series come with the latest EMUI 10 OS that packs the multi-screen collaboration feature that allows you to sync up your smartphone to your Huawei MateBook, allowing you to access your smartphone from your laptop. 
Plus, with support for 27W wireless charging, both Mate 30 devices can be juiced up quickly without worrying about the clutter of cables.  
Still, a smartphone is only as good as its software – without Google Mobile Services (GMS), Huawei won't be able to have the Google Play Store as well as Google apps installed on the Mate 30 devices. To remedy this, the company's own Huawei Mobile Services (HMS) takes fills the void offering a host of familiar apps via its own Huawei App Gallery.  
Apps like Fave, Maybank, Grab, TikTok are among 27 integrated apps to have collectively driven the number of daily activities on the App Gallery to 1.5 million to date. Since January until October of 2019, there has been 100 million total app downloads, while 200,000 new users have signed up for the Huawei App Gallery after since October – this is taking into account that the trade ban was imposed earlier in May. If anything, it seems like customers are unfazed by the ban and are continuing to enjoy their Huawei products. 
But if you're insistent on getting GMS onto your Huawei smartphones, maybe there's a tutorial on YouTube that could help you out.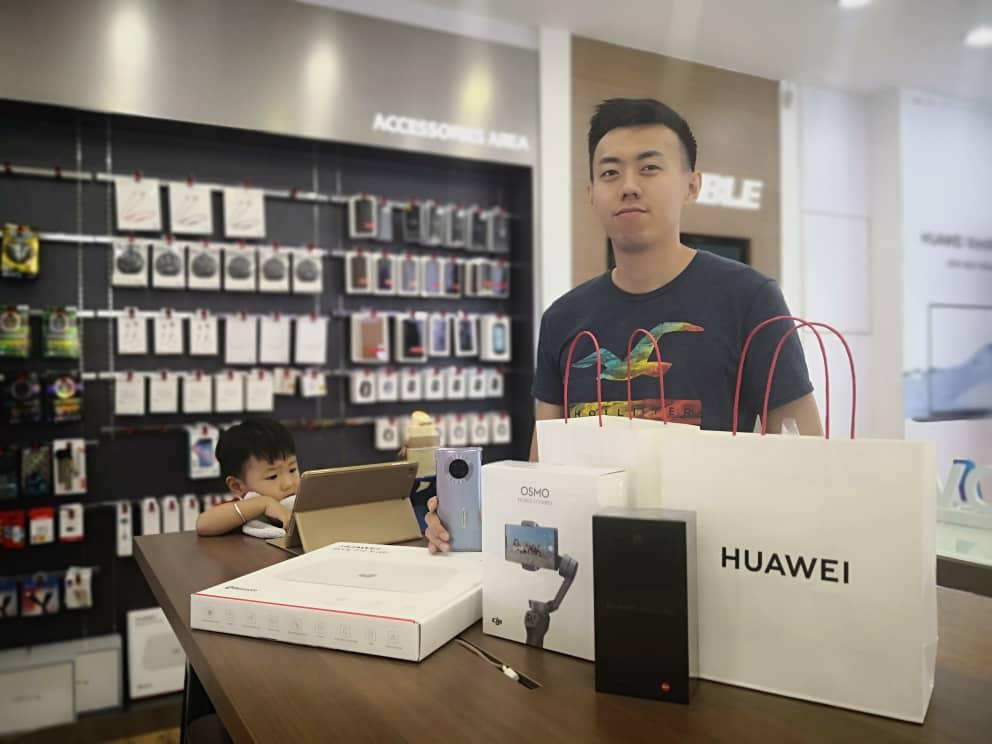 But to sweeten to the deal for anyone thinking of getting a Mate 30 device, an after-sale service was offered which included screen protection and extended warranties for their new smartphones. You'll also be glad to know that this offer is still available, plus a SuperCharge wireless car charger added on. 
And should customers decide to buy a Huawei Mate 30, major telcos such as Celcom, Digi and Maxis all offer the smartphone as part of their data plan packages. Not only that, all three brands offer the Mate 30 and Mate 30 Pro at more affordable rates than other flagships.

Again, when taking into account the whole trade ban kerfuffle, these telcos still chose to include the Mate 30 devices in their repertoire of offerings. Meaning these companies have recognized a public demand for Huawei's smartphones.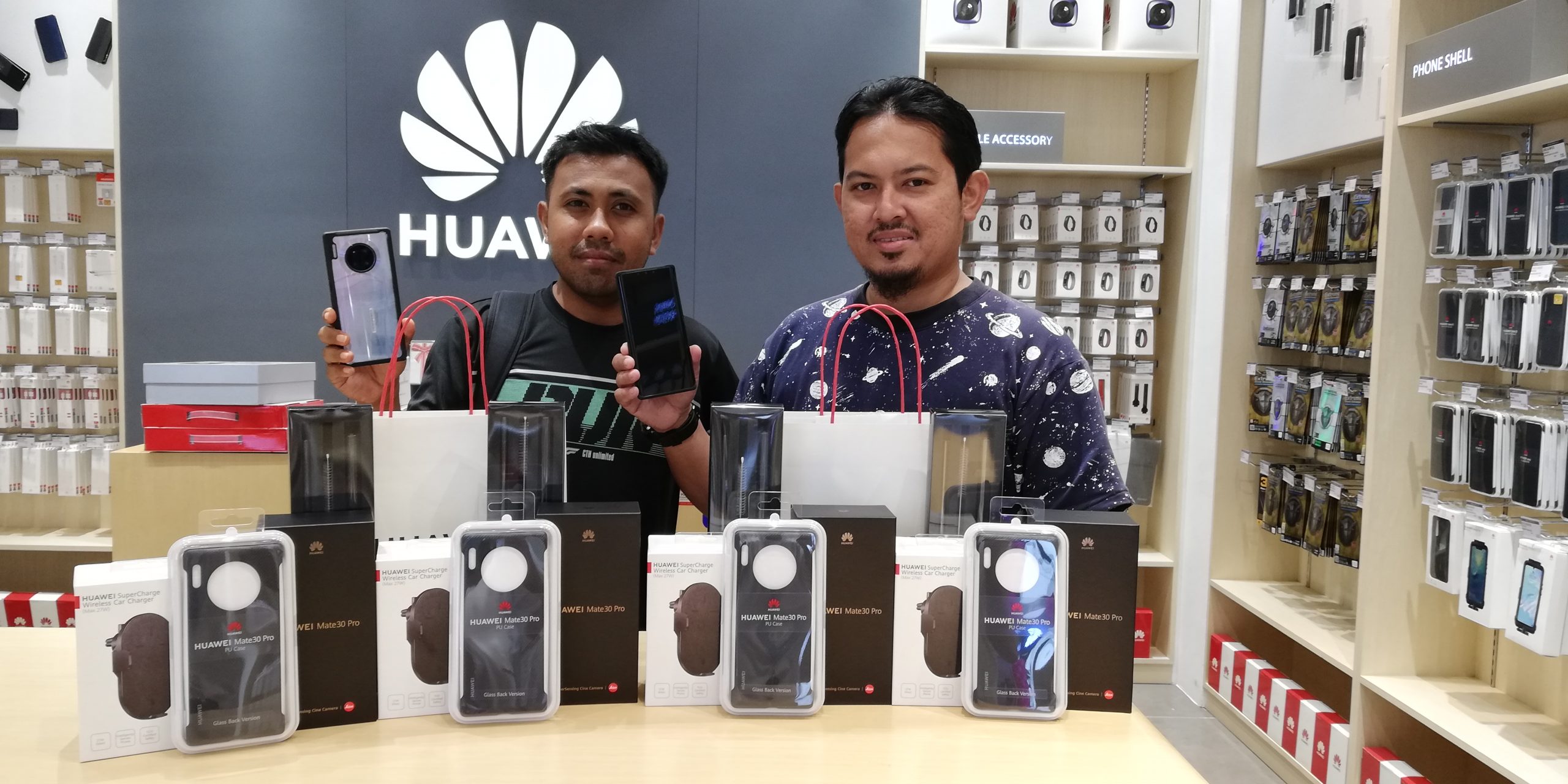 At the end of the day, Huawei's Mate 30 and Mate 30 Pro flagships are impressive devices – they pack some of the best hardware money can buy. Huawei have taken a heavy blow from the trade ban, but beaten the count with continuously growing software developments and offerings. If anything, things are looking up for the brand.