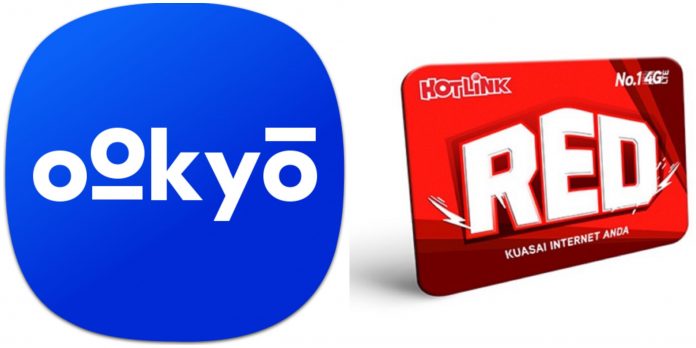 After two long years, Maxis has announced that Ookyo will be joining Hotlink from January 21, 2020. 
With the ongoing transition, Ookyo will no longer accept new registrations from today onwards. However, if you've already purchased an Ookyo plan beforehand, then you'll still be able to enjoy the plan till January 21 before it is switched to Hotlink RED.

If you're an existing Ookyo customer, Maxis will also automatically switch your plan to Hotlink RED on January 21. There will be no need to switch to a new SIM card — as long as your Ookyo plan is still active. But if you wish to discontinue the service, then you can terminate the service via the Ookyo app.
The current Ookyo plan allows its users to pick four apps of their choice where unlimited Internet is given, in addition to 8GB of high-speed data and unlimited calls and SMS, from just RM30/month. To compensate their users, Maxis will be offering Hotlinnk RED Welcome for those who choose to switch to Hotlink RED. They will be getting free 8GB data valid for 30-days and Non-Stop Social, meaning they'll be able to use Facebook, Instagram, Twitter, Snapchat and Pinterest continuously. This offer will be valid for the next 12 months, starting from February 21, 2020.