We've seen rumored patents of the upcoming Sony PlayStation 5 already and although it looks like a spaceship, it appears that the accompanying Dualshock 5 controller will have a more grounded aesthetic. 
A patent for the device had appeared online showing a very familiar look to the controller – in fact, it has very little changes to set it apart from the Dualshock 4. For one, the grips are now thicker – almost Xbox-esque.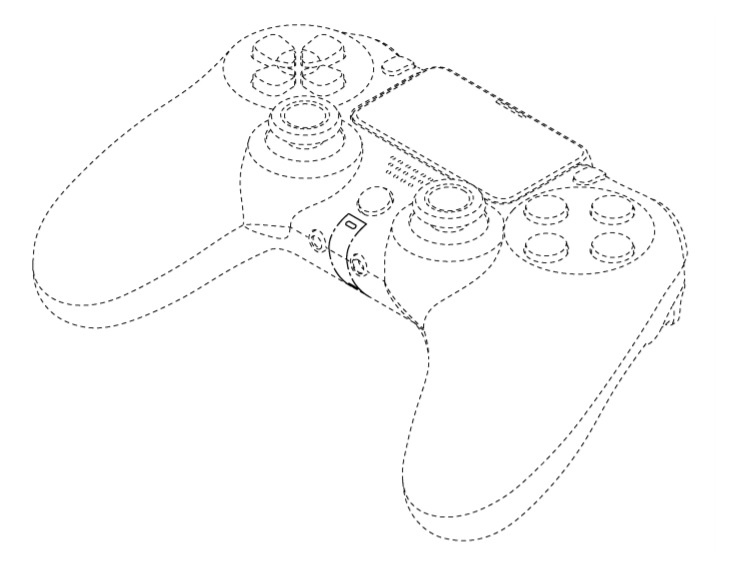 Over on the bottom of the controller appears to be some kind of port – existing reports also couldn't make out what they are.  
What remains seemingly unchanged is the familiar Dualshock layout, while the touchpad, speaker and PlayStation logo are left unchanged too. 
Despite an overall similar look outside, the hardware inside will be quite different this time around. Sony mentioned in their blog previously that the new controllers will ditch the old rumble tech, that makes the controller vibrate, for what they call 'haptic vibrations' which offer a wider range of feedback depending on the type of game you play. 
You can also expect a change to the shoulder buttons – new 'adaptive triggers', which will be incorporated into the L2 and R2 buttons will provide a tactile response to the players which are programmable by the developers to simulate certain sensations – like feeling the tension and resistance when pulling a bow, or accelerating a vehicle. 
So far, we're glad to see that the changes happening to the PS5 will be very much gaming-centric, and not so much media consumption. The device will be announced late 2020 so we've got a year left before we pivot into the new console cycle.