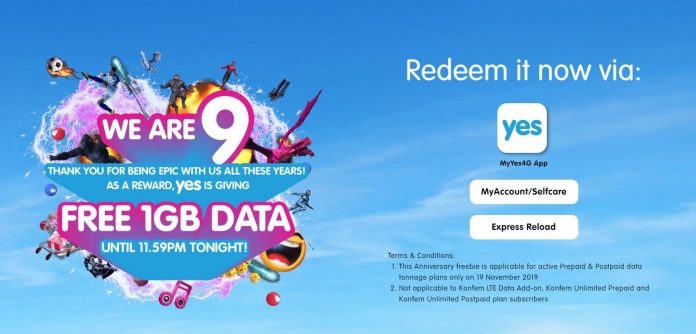 Yes 4G is nine years old now and to celebrate, the telco is offering all users – postpaid and prepaid susbscribed to data tonnage plans – free 1GB data! 
You'll have to redeem your free internet by 11:59pm 19 November however – you can do that via your MyYes4G app on your mobile, or head to the Yes Self Care ore Express Reload websites.  
But keep in mind that this freebie is not applicable to Konfem LTE Data Add-Ons, Konfem Unlimited Prepaid and Konfem Unlimited Postpaid plan subscribers.