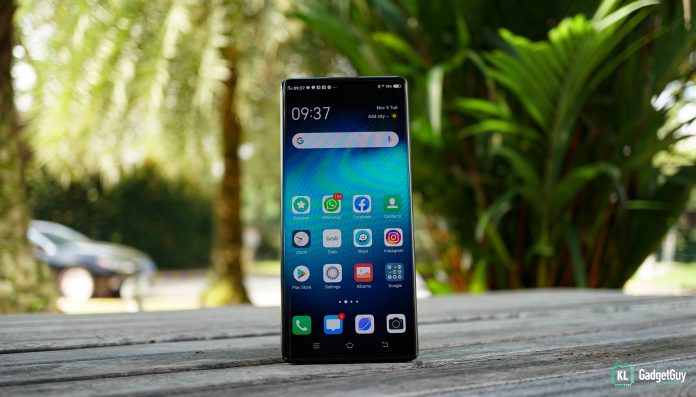 The vivo NEX 3 is one of the most interesting devices I've seen in a while. The year has been chock-full of amazing smartphones but vivo thinks they can top the charts with this smartphone. So I've spent some time with it and here's what I think.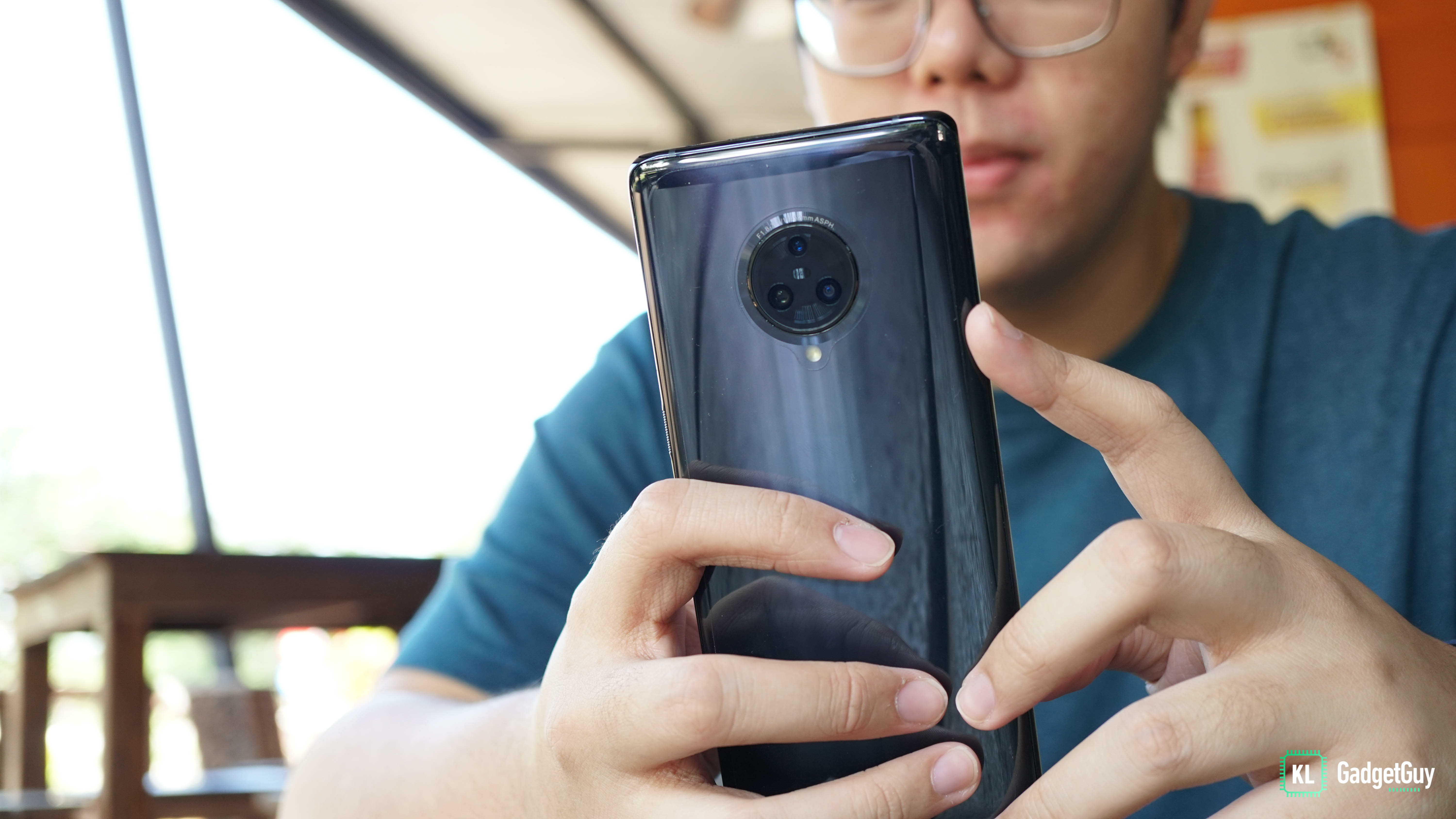 It's important to note that in Malaysia, you're getting the 5G variant of the NEX 3 as standard. But because there's no way for us to test out 5G capabilities yet, we'll leave that part out of the review for now. 
For starters, the vivo NEX 3 is a hefty phone – even with my big hands, I sometimes struggle to hold on to this 6.89-inch mammoth. But it's massive for a good reason – the NEX 3 comes equipped with the gorgeous Waterfall FullView display – it's edges curve almost 90-degrees to the side. But within its beauty lies a problem – none of what we're consuming on the smartphone really adapts well with this kind of display.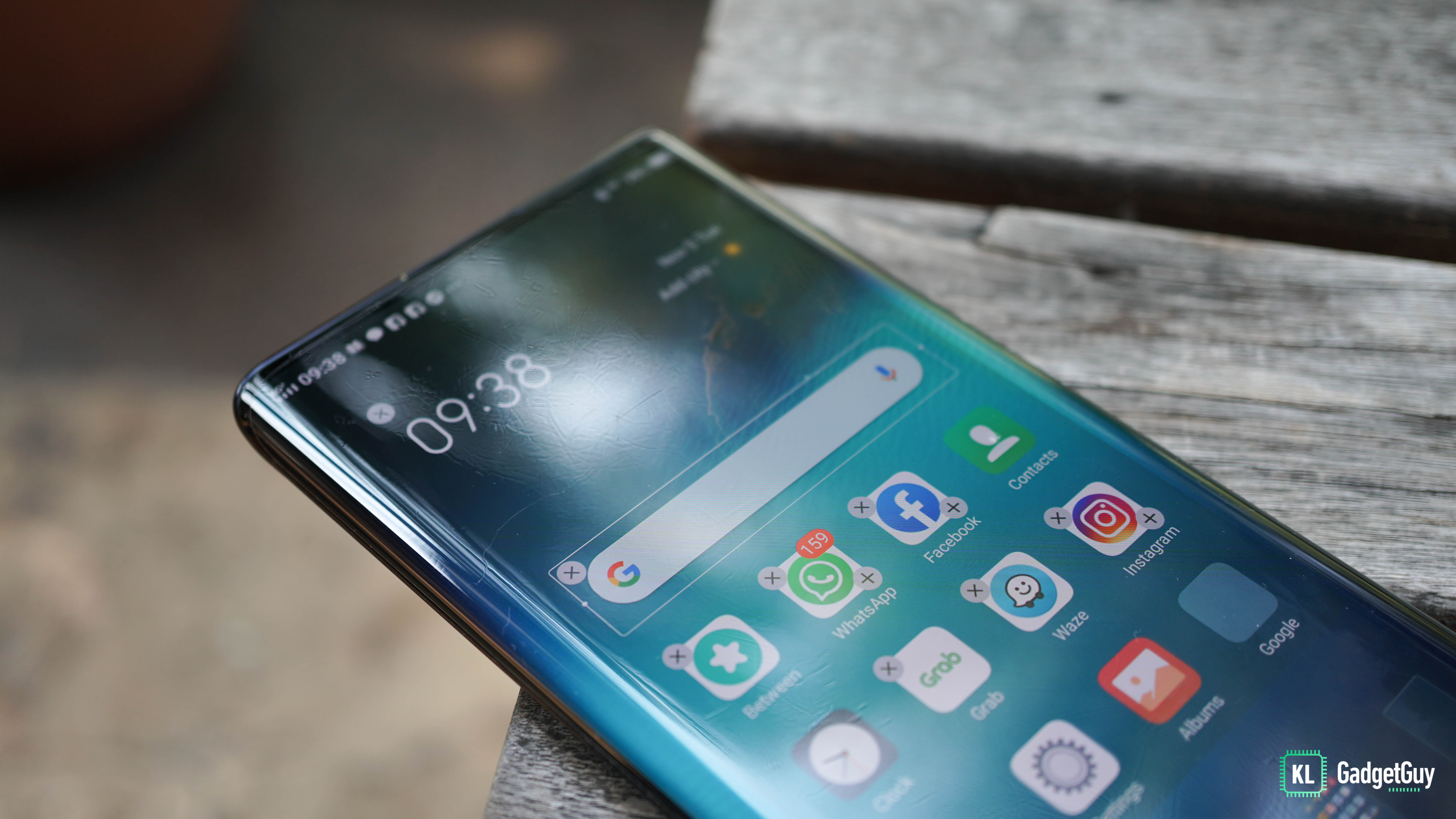 When videos or games spill over to the side edges, it hampers a bit on the experience; simply because you can't see it at eye level. Gaming is a particular hassle, because sometimes a button teeters on the edge making it weird to tap on.  
With such a heavily-curved edge there isn't any room for physical buttons – so vivo ingeniously replaces the volume rockers and side power buttons with pressure sensors. Dubbed Touch Sense, it's one of the more unique smartphone innovations of 2019, but it has problems too. The power button is ribbed and the volume rockers are not – so I found myself accidentally taking screenshots one time too often. It takes a bit of getting used to, but it never felt quite as intuitive as the traditional buttons. But hey, it looks cool.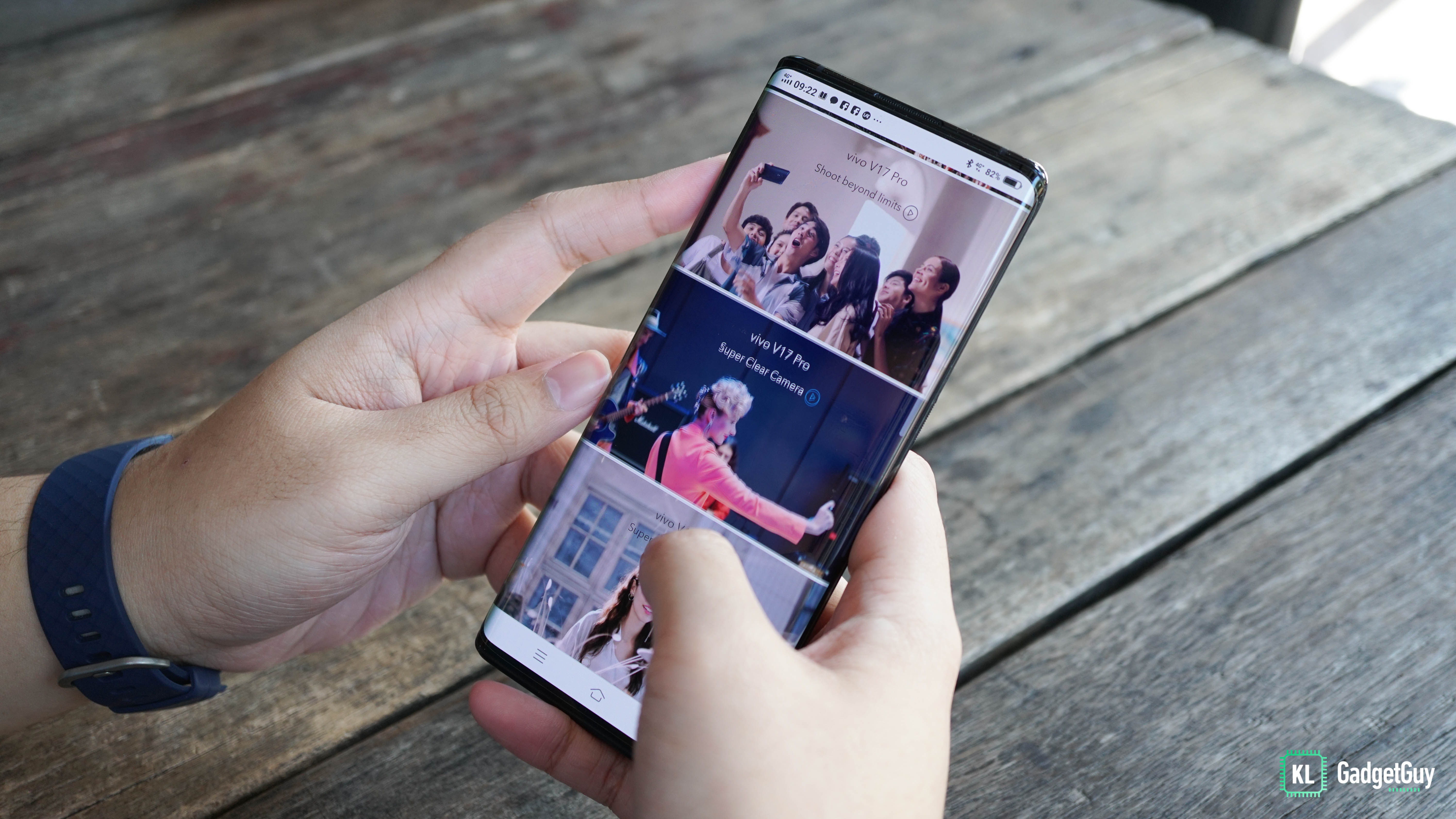 And you know what, maybe it's all about aesthetics – and let me tell you, this 1080p PMOLED panel is gorgeous. Plus it supports HDR 10 for a wider gamut of colours. Browsing social media on this phone is a pleasure, so this patches up a bit of the issues mentioned before. 
You move to the back and it's all glass – meaning it's a fingerprint magnet. But fret not, vivo includes a rugged phone case in the box. The problem with this case however is that it blocks off the phone's only physical button, which acts as a secondary power button.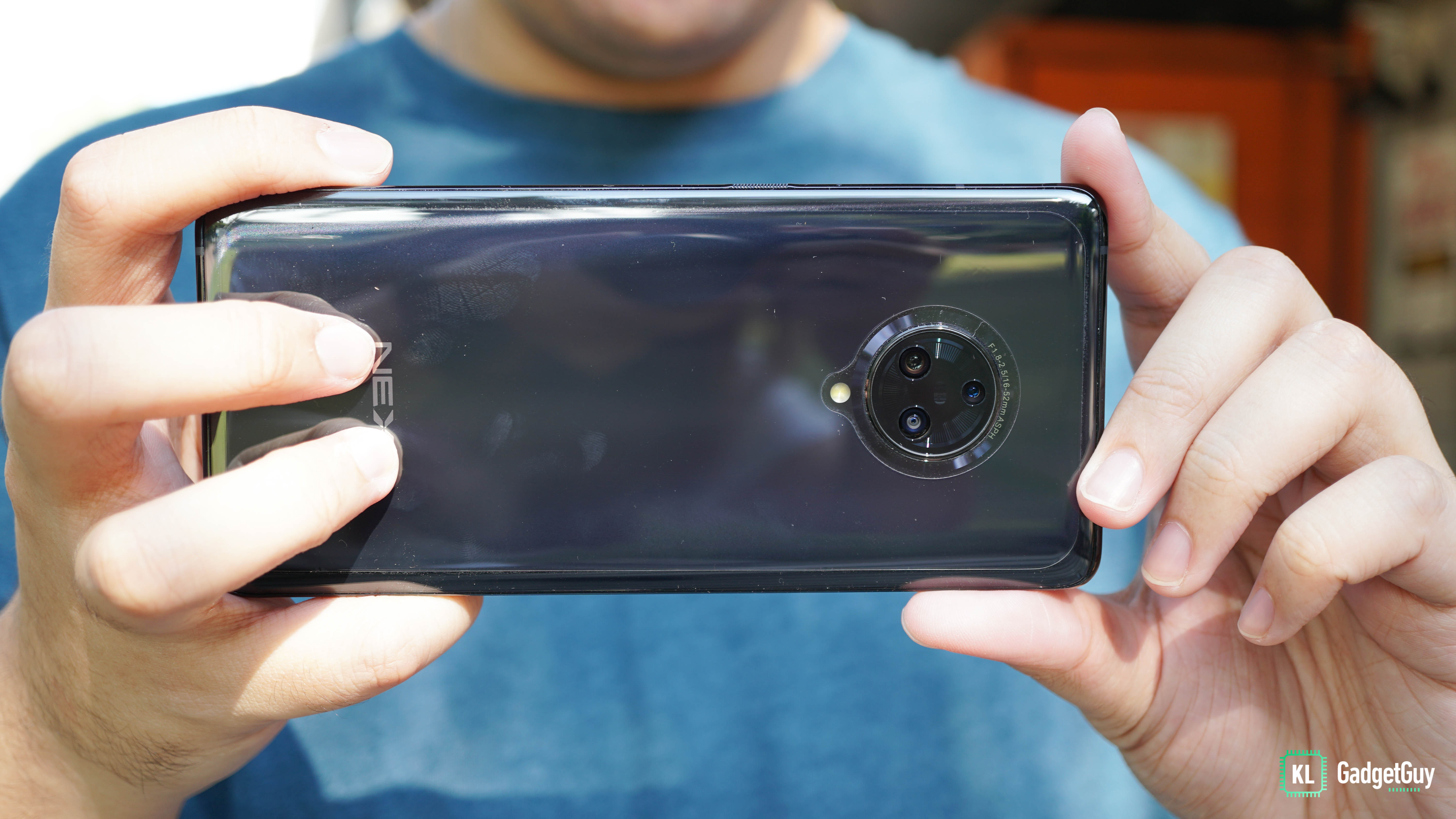 But while we're at the back – let's take a look at the cameras. It sticks to the tried-and-tested triple camera formula, but the catch is, the main lens here is a 64MP shooter – the highest resolution camera on a proper flagship smartphone. They're housed in a circular module which vivo calls Lunar Ring – cool name, but I'm not a big fan of how it looks. It'd be much cooler if the ring was also your notificationlights. 
The phone takes 12MP shots as standard and image quality here is great – its sharp without being over saturated. When you switch over to 64MP mode, you get a much more detailed shot. It's noticeable when you zoom in. This is great for those who want to further edit or even crop their photos – 64MP images offer more room to work with when editing. Regardless of resolution, you're always going to get decently vivid images colour-wise.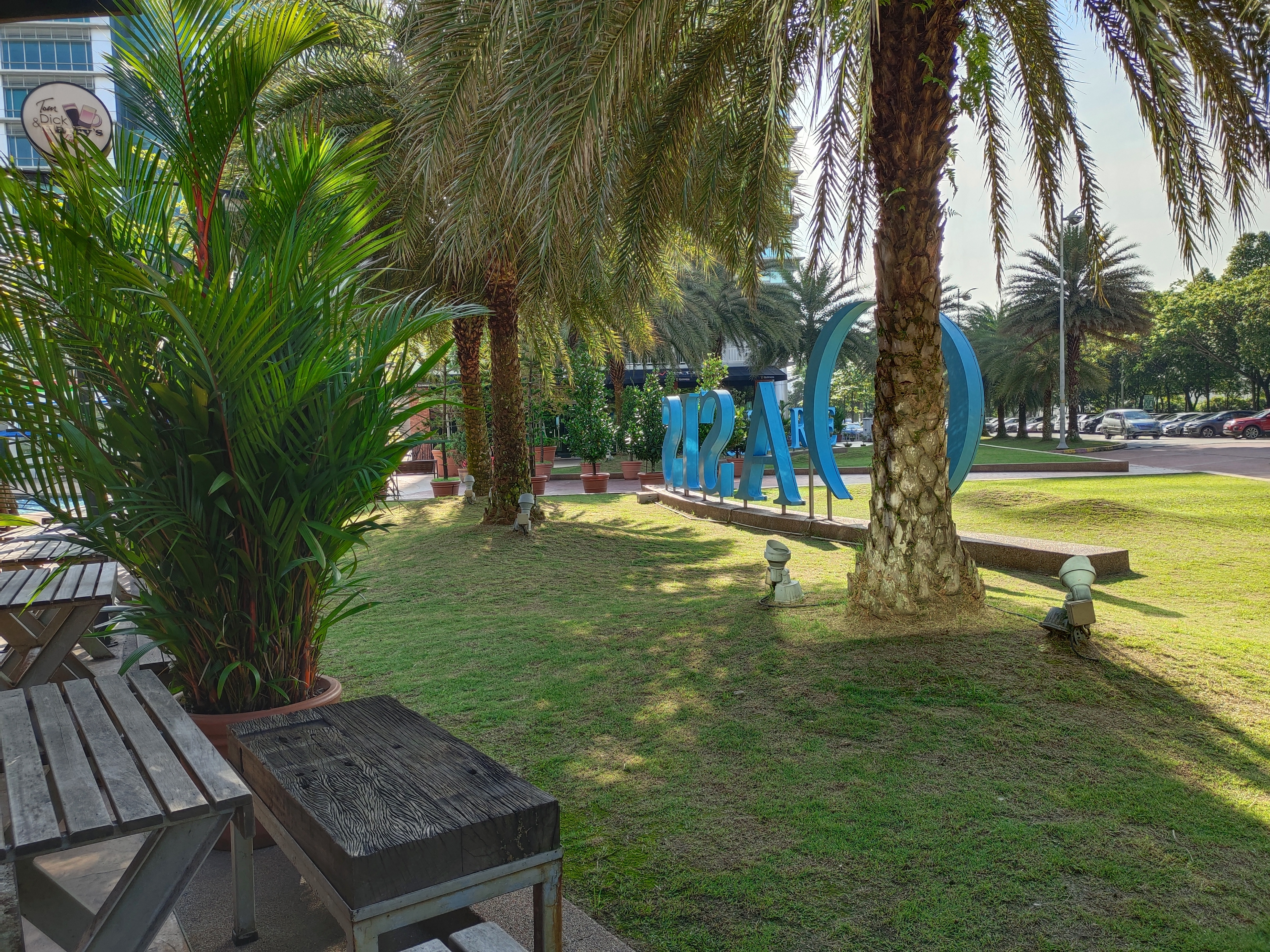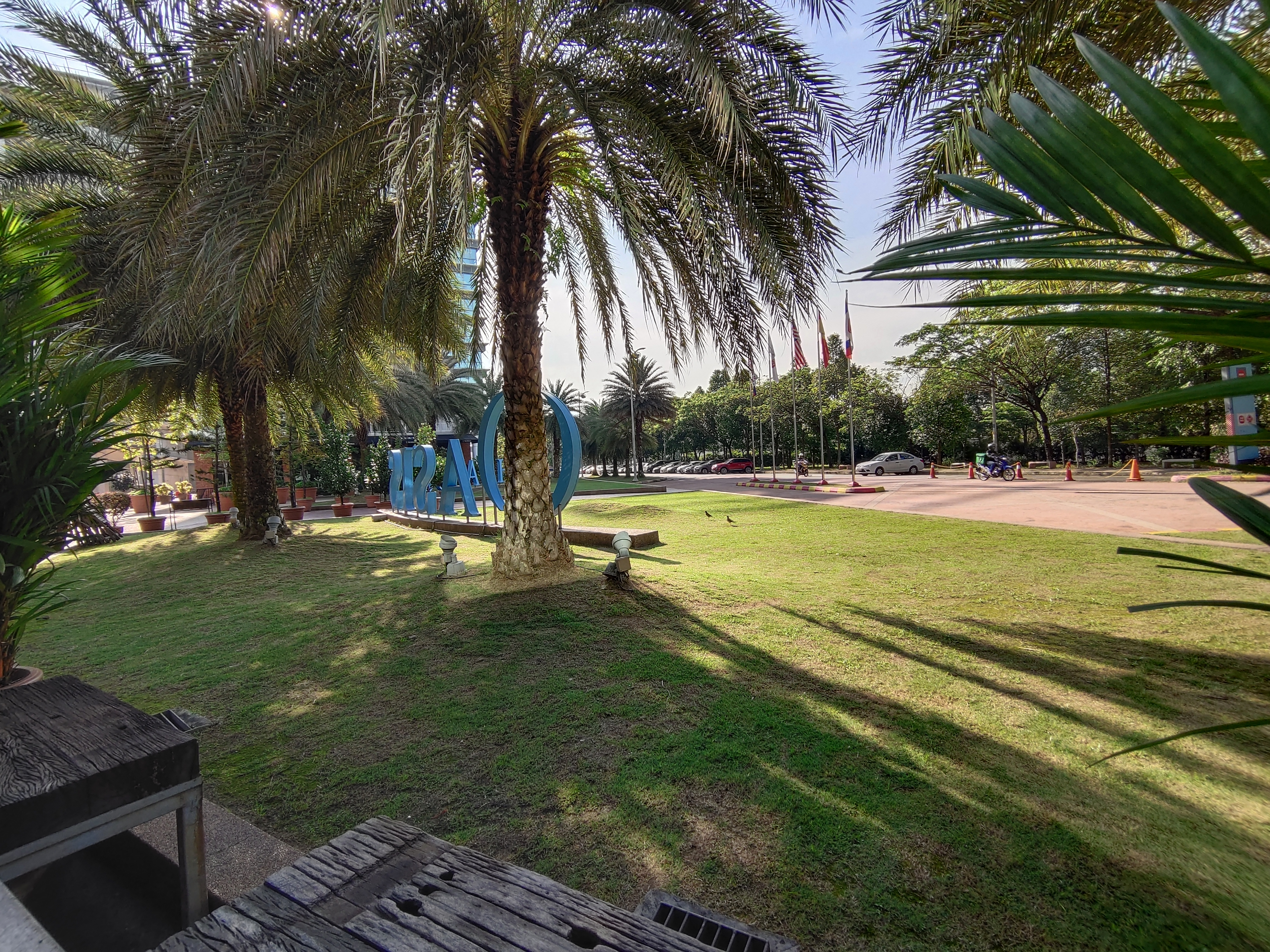 The main lens is coupled with a 13MP ultrawide lens and a 13MP telephoto lens. Starting with the former, it does produce a bit of warping towards the edges, otherwise quality is fine. The 13MP telephoto lens gives you up to 2-time optical zoom, and up to 20 times digital zoom.    
Come night time, it isn't the same point and click affair. You'll need some due diligence to get everything right. But once you do, the phone performs decently too. The phone's AI scene recognizer actually does a good enough job at brightening the image. But the phone's night mode helps reduce noise and keep the colour saturation in check too. 
For selfies, you get a very capable 16MP shooter that's accompanied by an LED flash, both housed in a pop-up module. It takes a book from the recently launched vivo V17 Pro – in that it performs splendidly in broad daylight; and in low light situations, you have the night mode feature to add a little brightness to your selfies. There's no ultrawide selfies this time around, so that's a bummer. 
Portrait mode is pretty standard both on the main and selfie cameras. The image and background separation is decent – the only gripe is that bokeh mode needs to be manually enabled in portrait mode; I would've preferred it to be enabled at default for convenience. For the main camera, you get up to two times zoom or even pull it back for ultrawide, but that means you don't get to enable the bokeh effect here. For selfies, no zooms for obvious reasons, but you get AI beautification and it shows some restraint with its effects.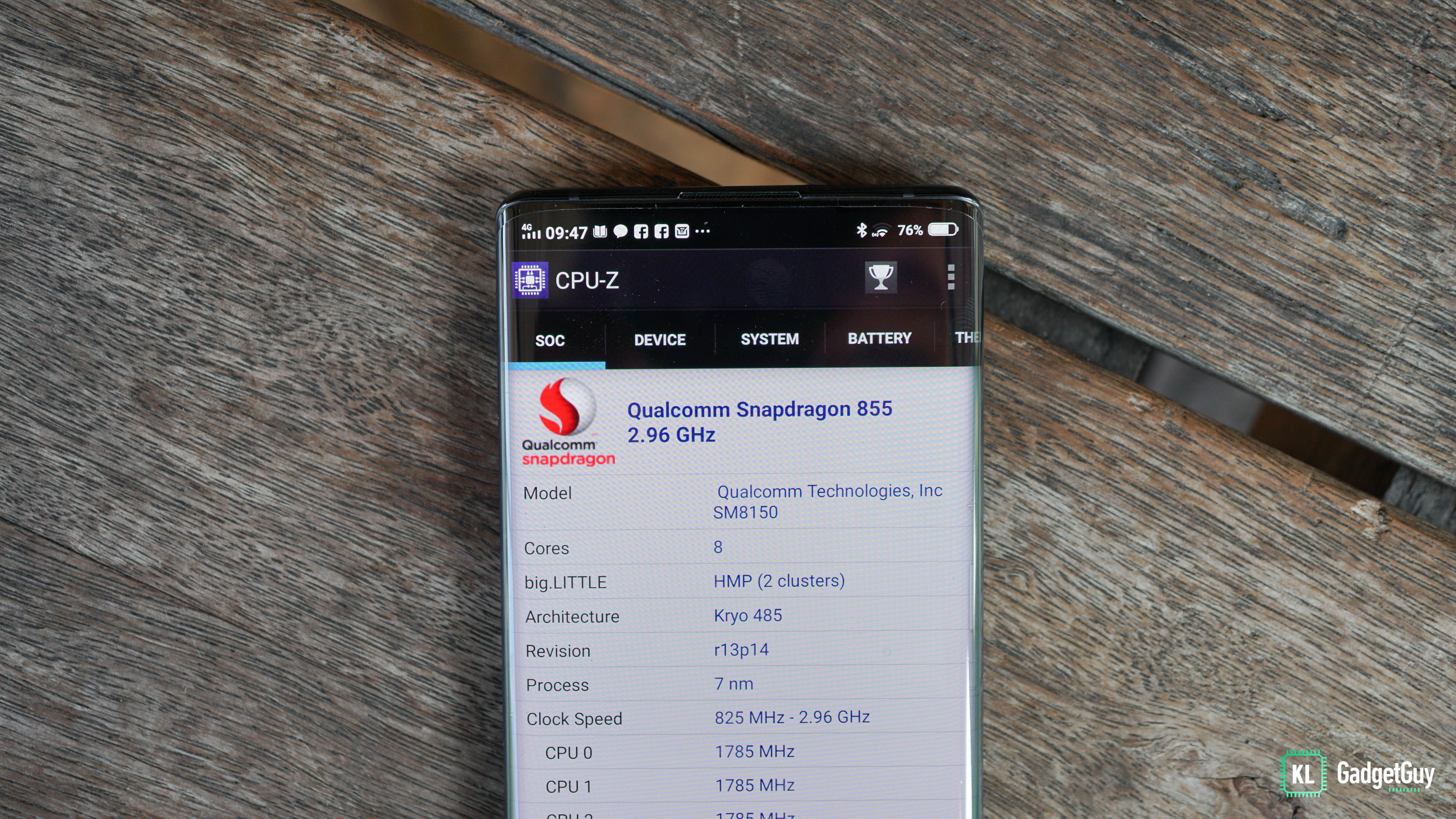 Moving on to performance, you get a Snapdragon 855+ chipset – it's arguable the most powerful chipset money can buy at the moment. It's paired with 8GB RAM so it goes without saying that general scrolling and web browsing feels smooth while apps load up in no time at all. The phone comes with 256GB of internal storage which is ample even though it's not expandable. 
With such a powerful chipset, gaming is of course a breeze too – the phone runs PUBG Mobile on HD graphics with Ultra frame rates rather easily with little to no stutters. It's the same story with Call of Duty Mobile – it ran the game on everything maxed out with no problems whatsoever. But as mentioned before, the only hindrance you're getting while gaming is the curved screen that makes certain in-game buttons harder to press.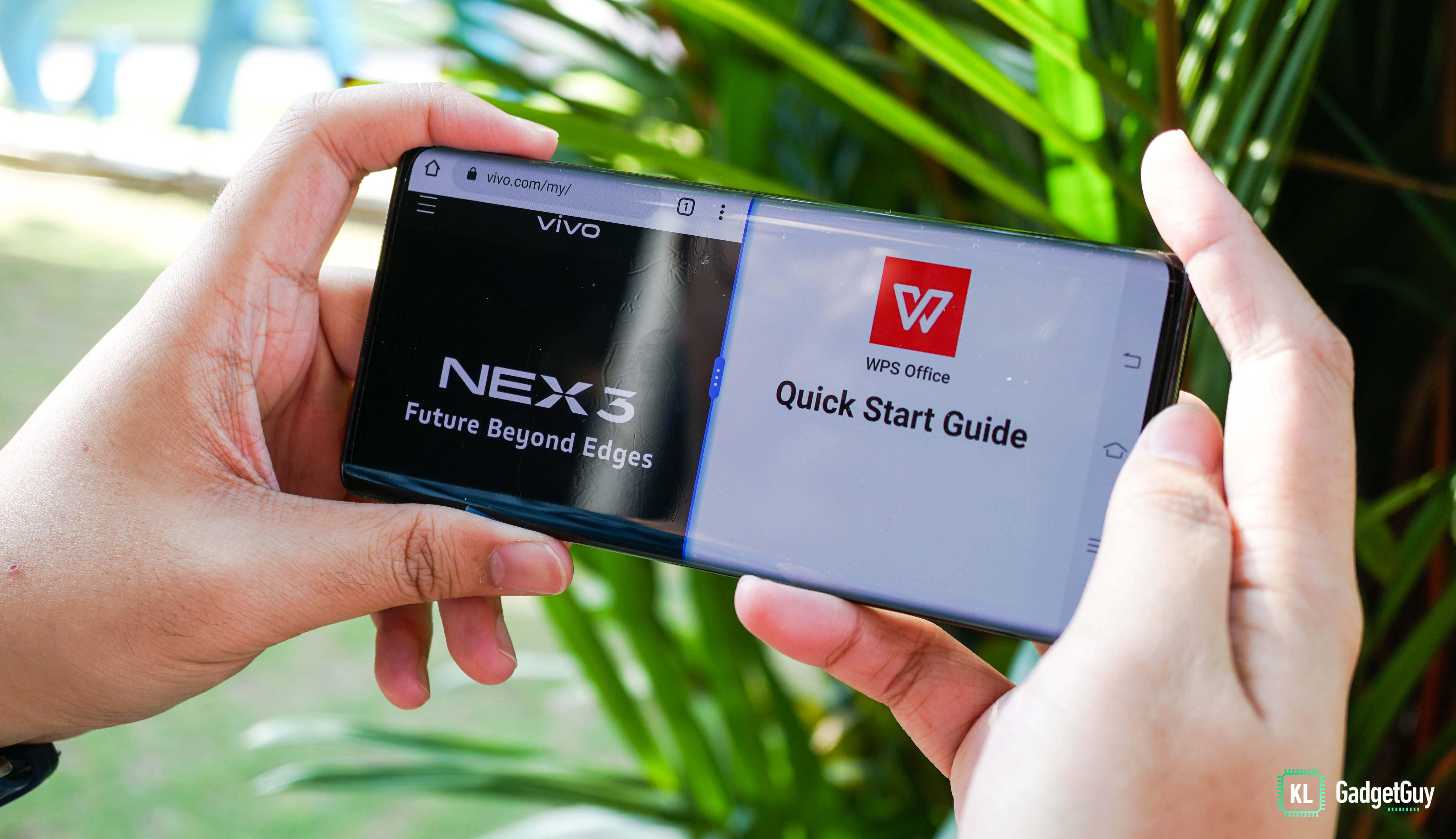 After two hours of gaming the phone starts to heat up a little, but the Vapor Chamber cooling system does well to keep temps at a bearable level. Speaking of gaming, the phone has a decently sized 4,500mAh hour battery that I found lasted me the entire day with heavy gaming, navigation and web browsing. It charges via USB C and supports up to 22.5W vivo Flash Charge. It'll take a little over an hour to go from 20 percent to full. 
In terms of software, the NEX 3 runs on FunTouch OS 9 – personally, I's not my favourite, but it works, and. Gesture navigation really makes use of the bezeless display – swiping left to go back feels good here thanks to the curved edges. Plus, vivo embraces the phrase "to each their own" by providing ample customization options to tweak the user experience.  One option I opted for was to reposition the shortcut centre to the top of the screen – by default, you access it from the bottom, like iOS – but since I'm an Android guy, this option makes it feel more like it. 
The vivo NEX 3 is priced at RM3,899 and this is the 5G variant – we don't get the LTE version yet so there's no affordable version of this phone. With that price – you could be looking at a Samsung Note 10 or the Galaxy S10+ for the better software experience and more holistic Samsung ecosystem; or, if you want to game, you could get the ASUS ROG Phone 2 with more RAM and storage and better gaming features. Or you could just go for an iPhone 11 – I don't judge. 
Verdict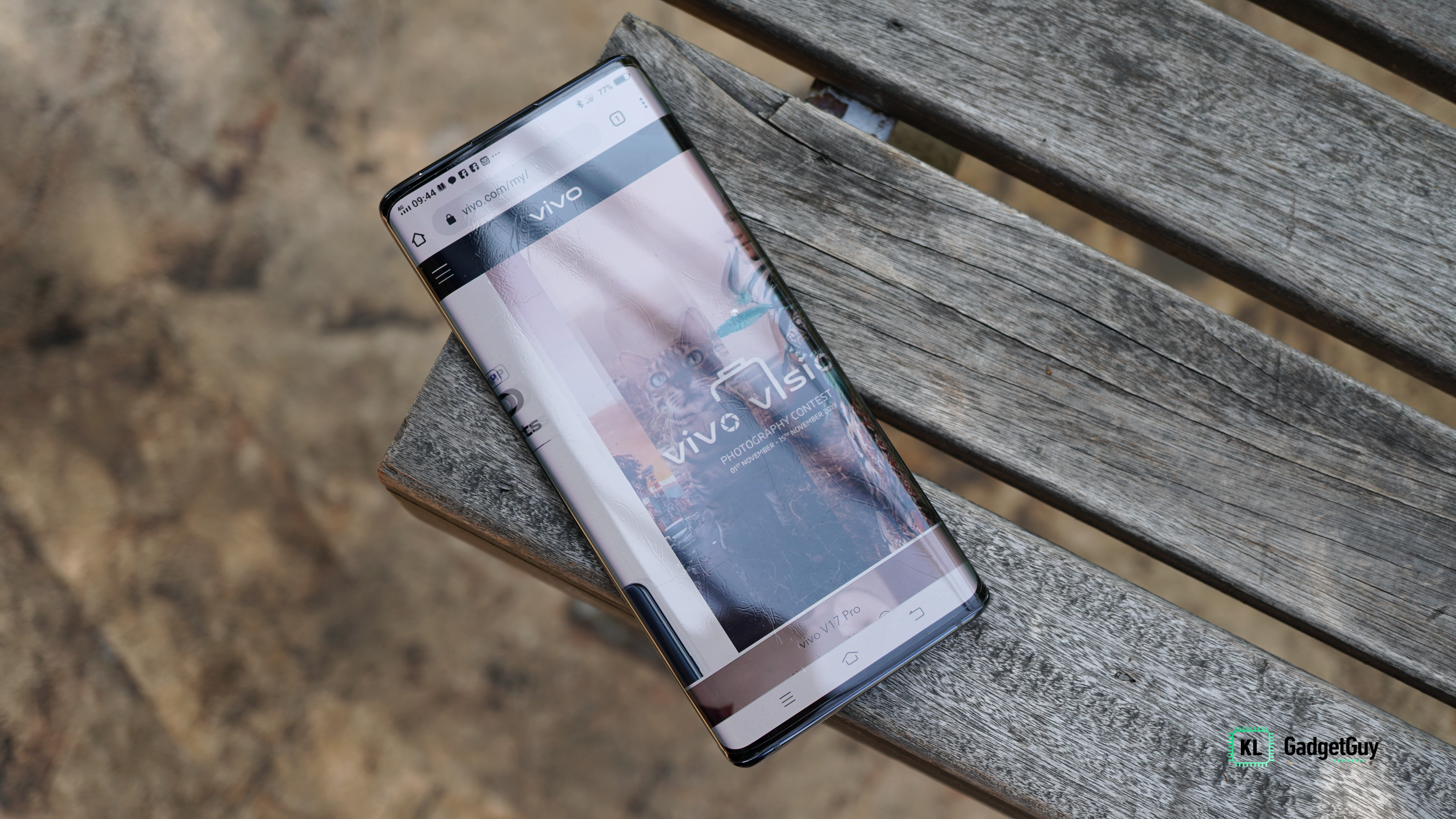 So with that said, if you choose to get the vivo NEX 3 5G, know that It's got little flaws here and there, but it's also still a good flagship with incredible power and photography performance. Its waterfall display will turn heads, more than if you flash an iPhone 11 to your friends. Also, you're obviously getting a 5G-ready device that'll suite you up for the new connectivity standard next year. Visit vivo's website here to make your purchase.
The Good
Impressive performance
Great photography performance
Bright display
Long battery life
Good cooling perofrmance
The Not so Good
Awkward content viewing and gaming due to curved display
Unpolished Touch Sense buttons
Hefty weight makes it hard to hold with one hand
Basic software