As you may already know, Motorola is set to bring back the RAZR flip phone but in the form of a foldable smartphone. We've mostly seen renders and patents of the phone so far, but this time, it looks like we're finally able to see the device itself ahead of its reveal at an event sometime today.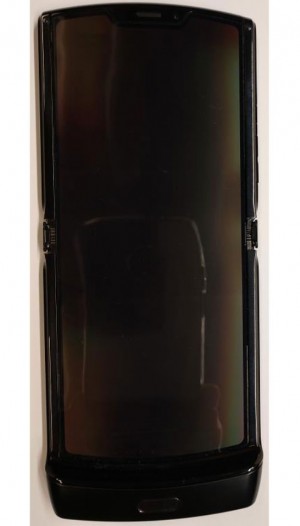 The leak comes courtesy of the Federal Communications Commission and MySmartPrice for catching wind of the leak. The phone looks exactly like in the renders – albeit not as flashy as we'd hoped. The chassis looks to be made of plastic and is all black. The back itself boasts a textured finish along with the Motorola logo. The cover however, boasts a secondary display for notifications.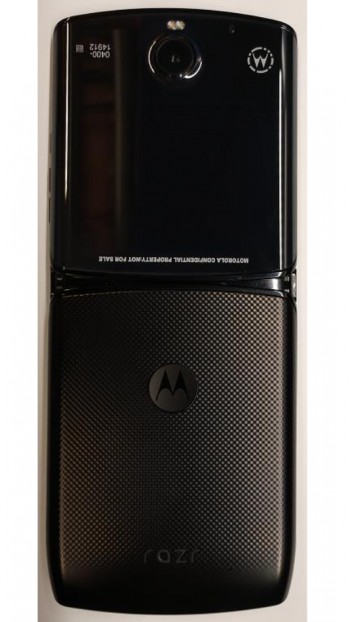 When opened, the main display shows no visible hinge bump. Perhaps they learned from Samsung's mistakes. Below the display panel is a sizeable chin that protrudes outwards – on that chin is a single home button. Previous reports say that it's a capitative button, not a physical one.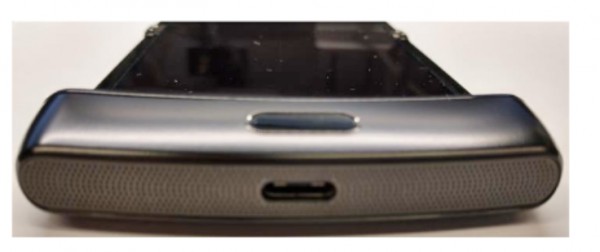 On the cover is a single camera lens, so it's obvious the new RAZR isn't going to be a photography powerhouse. When folded, it resembles it looks a lot like its predecessors – square. At the bottom of the phone is a single USB C port.  
The RAZR 2019 smartphone will be launched very soon, so stay tuned as we bring you the latest updates.