ASUS has just launched the ZenBook Duo and ZenBook Pro Duo – as their name may suggest, they are both productivity and creator laptops that come with two displays.
The ZenBook Duo is a 14-inch device with a secondary 12.6-inch touch panel right above the keyboard, below the monitor. Dubbed the ScreenPad Plus, this extra panel lets you drag and drop programs and windows from the main display for extra productivity. Alternatively, you can pick from a set of programs that'll boot up from the ScreenPad plus – think calculator, doodle and more.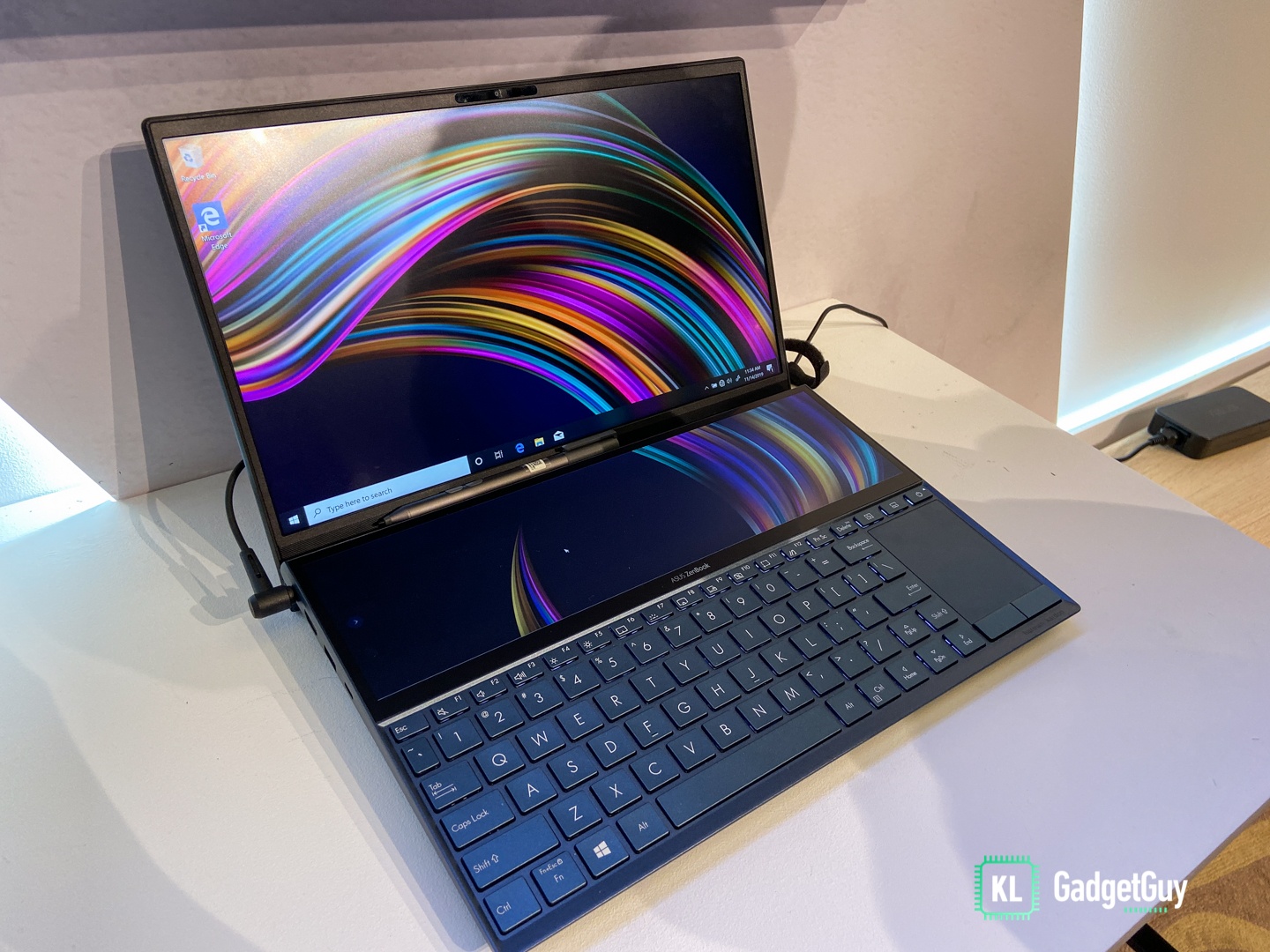 The ASUS ZenBook Pro Duo is a larger 15-inch device with a 14-inch ScreenPad Plus display. Both secondary panels on each laptop supports a stylus which comes in the box. This 15-inch laptop pushes 4K resolution with its OLED touch screen, while its smaller brother goes up to 1080p only with its non-touch LCD display.
Both devices sport an all-aluminium body as well as an ErgoLift hinge design that lifts the back end of the laptop 5.5-inches off the surface to provide better heat dissipation.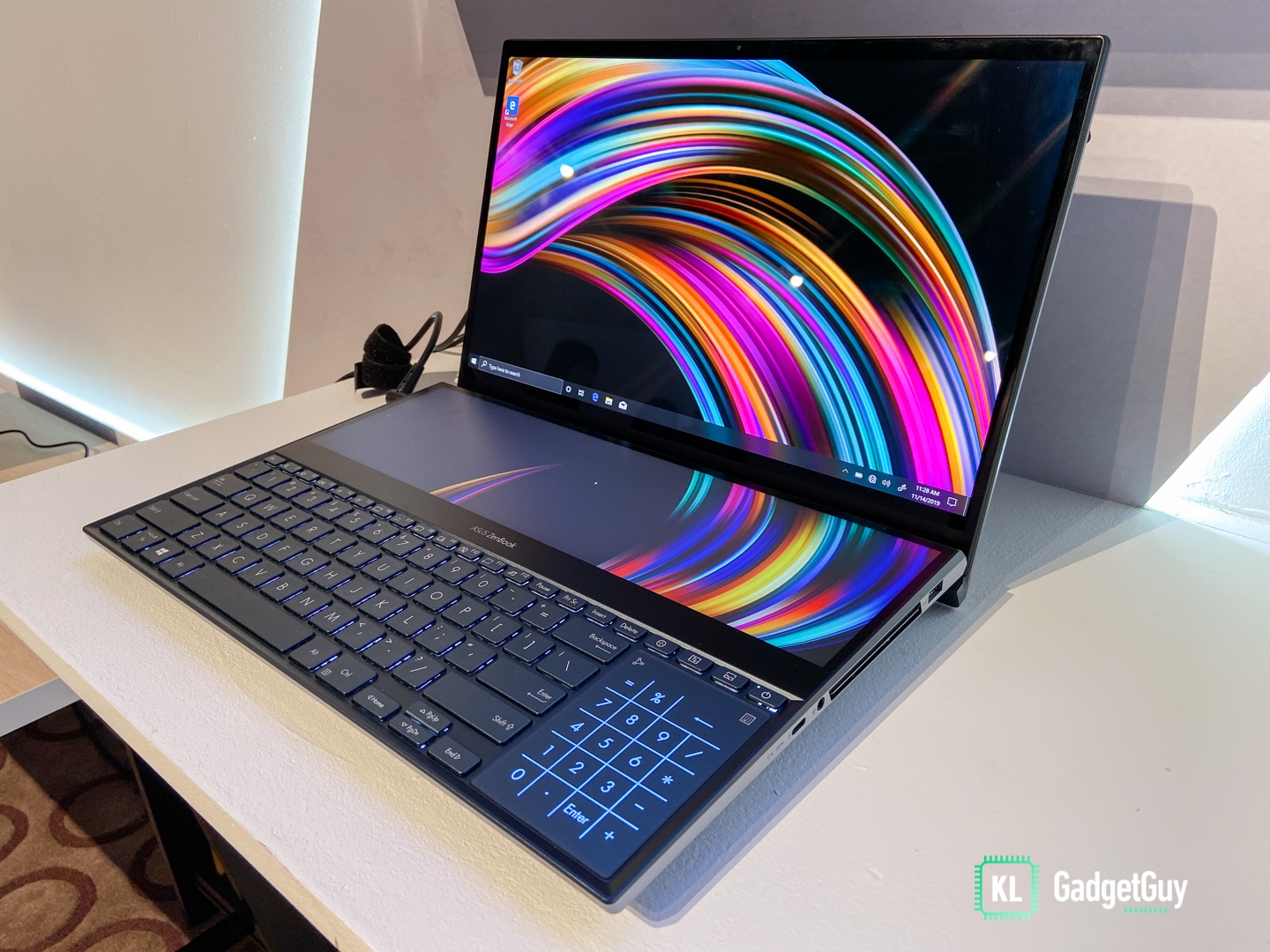 Under the hood, the regular ZenBook Duo comes with the latest 10th-gen Intel Core i5-10210U or i7-10510U processors; meanwhile the ZenBook Pro Duo comes with a powerful 9th-gen Intel Core i9-9980HK CPU or the Core i7-9750H.
The smaller laptop gets a modest Nvidia GeForce MX250 GPU with up to 16GB LPDDR3 RAM, while the ZenBook Pro Duo gets the beefier GeForce RTX 2060 6GB with up to 32GB DDR4 RAM. For storage, the ZenBook Duo gets PCIe NVMe 512GB SSD storage while the ZenBook Pro Duo gets 1TB of PCIe SSD.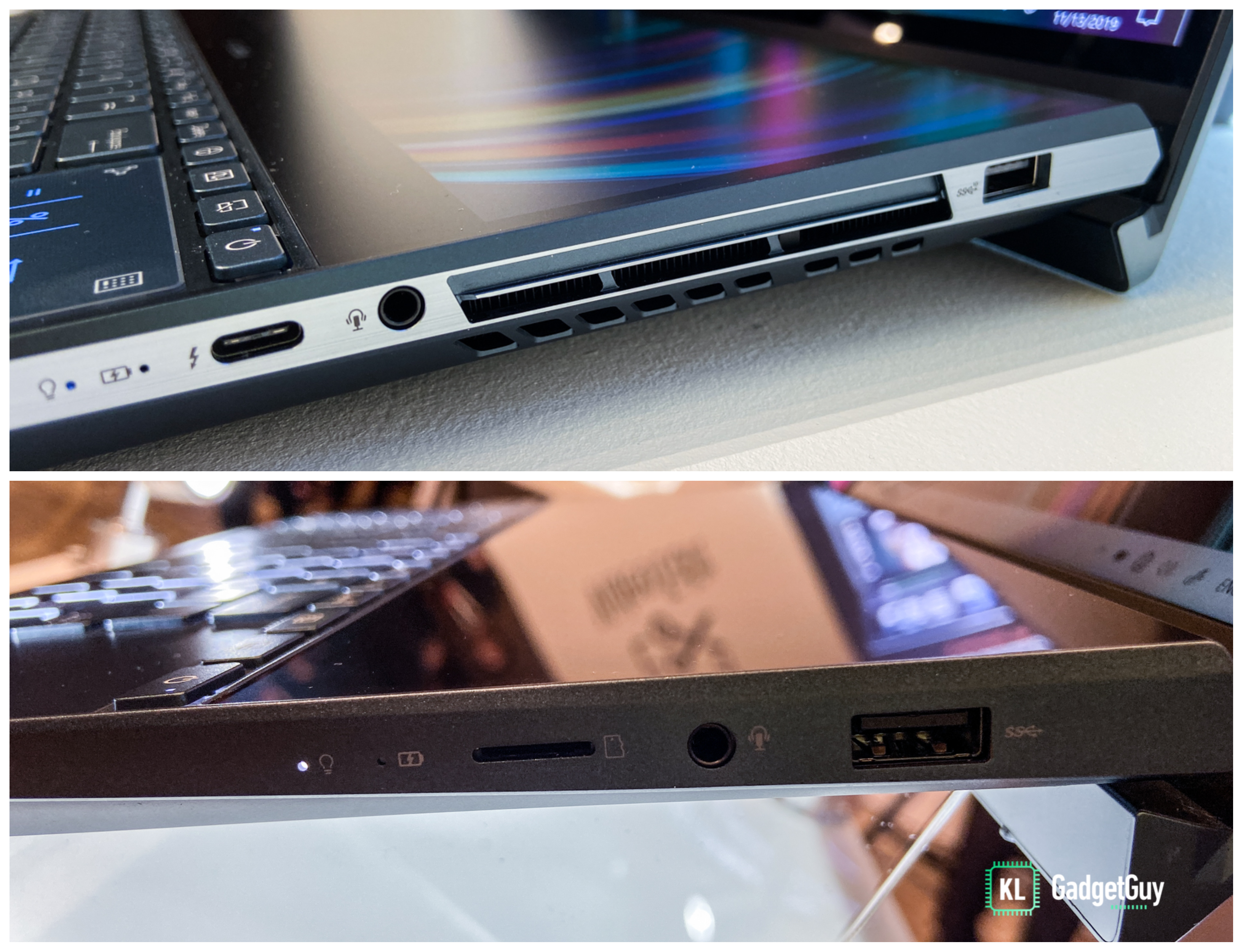 Being the creator laptops that they are, they come with the necessary suite of I/O ports – USB C, HDMI, , USB 3.1; however, the smaller model gets a microSD card reader, while the Pro model gets a Thunderbolt 3 port.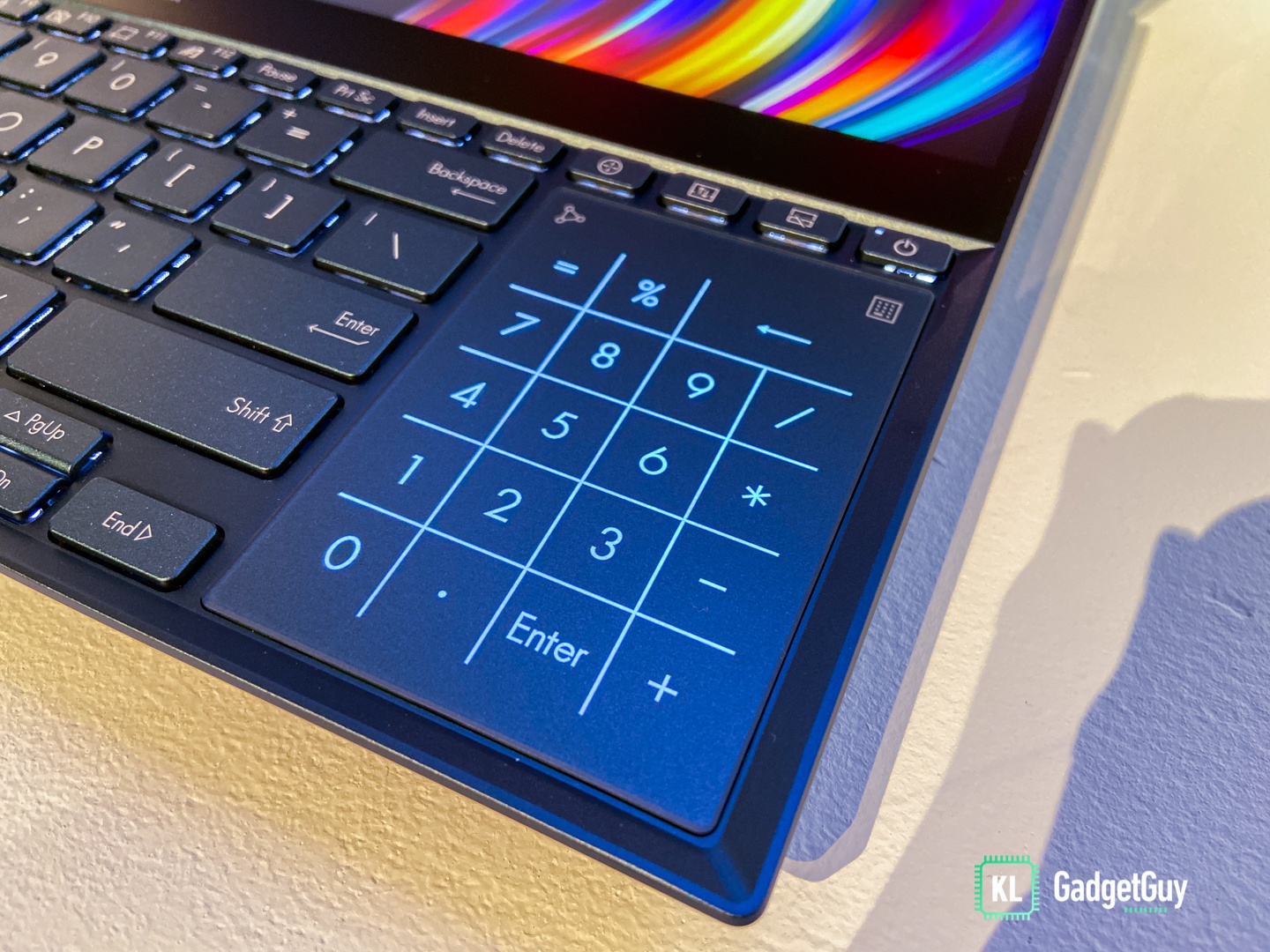 The Pro model, being the bigger variant, sports a trackpad that also displays a digital numpad – the smaller version doesn't. The 14-inch laptop has a 70Wh battery while the 15-inch model has a slightly larger 71Wh pack. Both laptops come with an illuminated chiclet keyboard and a stylus.
The ZenBook Duo UX481F is priced at RM4,699 with the i5 processor and RM5,699 with the i7 processor. On the other hand, the base model ZenBook Pro Duo UX581F starts at RM12,999 while the higher-end model will set you back RM15,999.