You can always count on OPPO to attempt the outrageous – the Reno series is a beneficiary of that boldness with the Pivot Rising Camera and 10x camera zoom. 
These are the innovations that have seen the light of day – we've also seen more that have remained in the pipelines – we've still yet to see OPPO's in-screen selfie camera and their "quad-curve" display smartphone.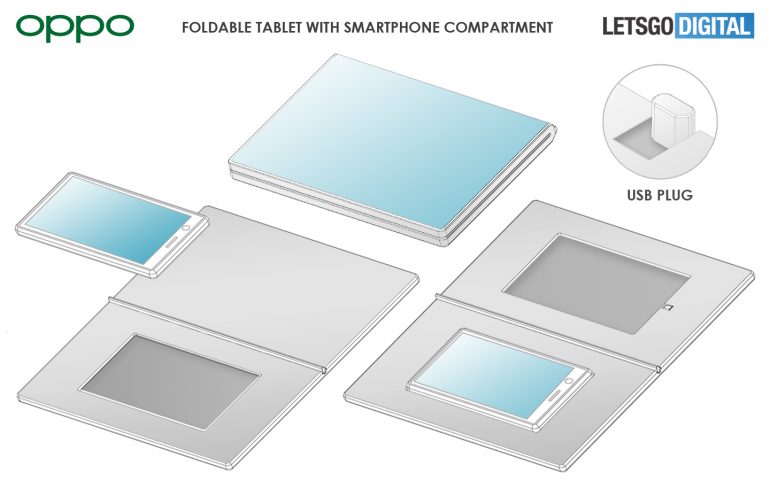 To add to this list of soon-to-come outrageous designs is a foldable tablet accessory, that fits your OPPO smartphone.  
According to renders spotted on Let's Go Digital, the tablet folds like what we're used to seeing with existing foldable smartphones – the difference is that the cover of the tablet can house a smartphone, syncing its contents with the tablet's display.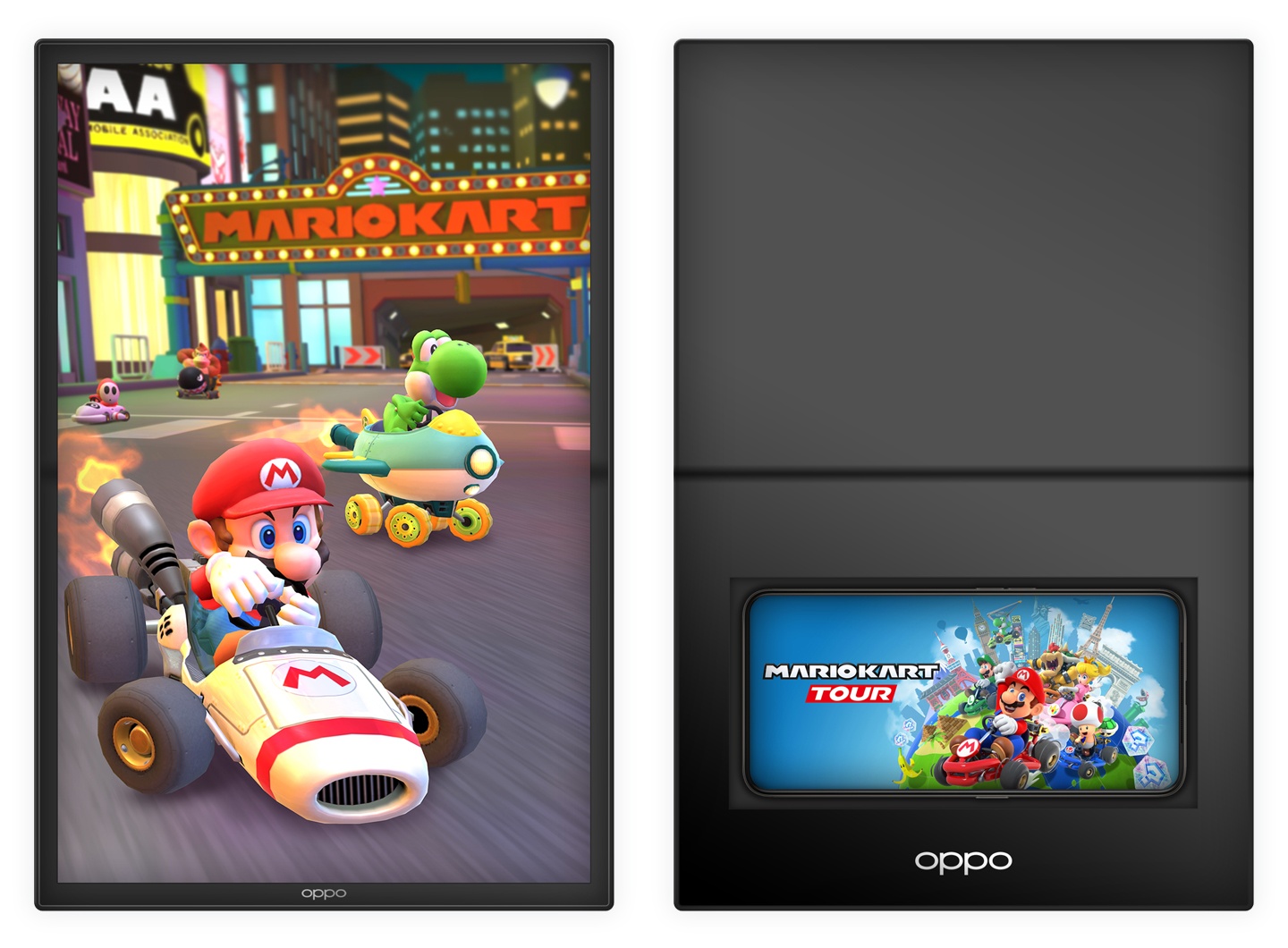 When the smartphone is placed, you use it via the tablet and even play games on it. It is unsure if the phone can be used while docked into the tablet, but it appears that the tab has its own battery and processor.  
The tablet also apparently has a wireless charging receiver to charge your smartphone with. It is unsure if the tablet will have any form of storage and OS, but for now, it looks most likely that the tablet is a mere display accessory for whichever compatible OPPO smartphone.