Touch 'n Go eWallet has announced partnership with EasyBook — the online booking platform for public transportation — so that TnG eWallet users can use the app to purchase their tickets.
Easybook offers tickets for various public transportation including buses, trains, ferries and even flights. With the new partnership, users will only need to use TnG eWallet's popular scan-to-pay feature to complete their booking transactions.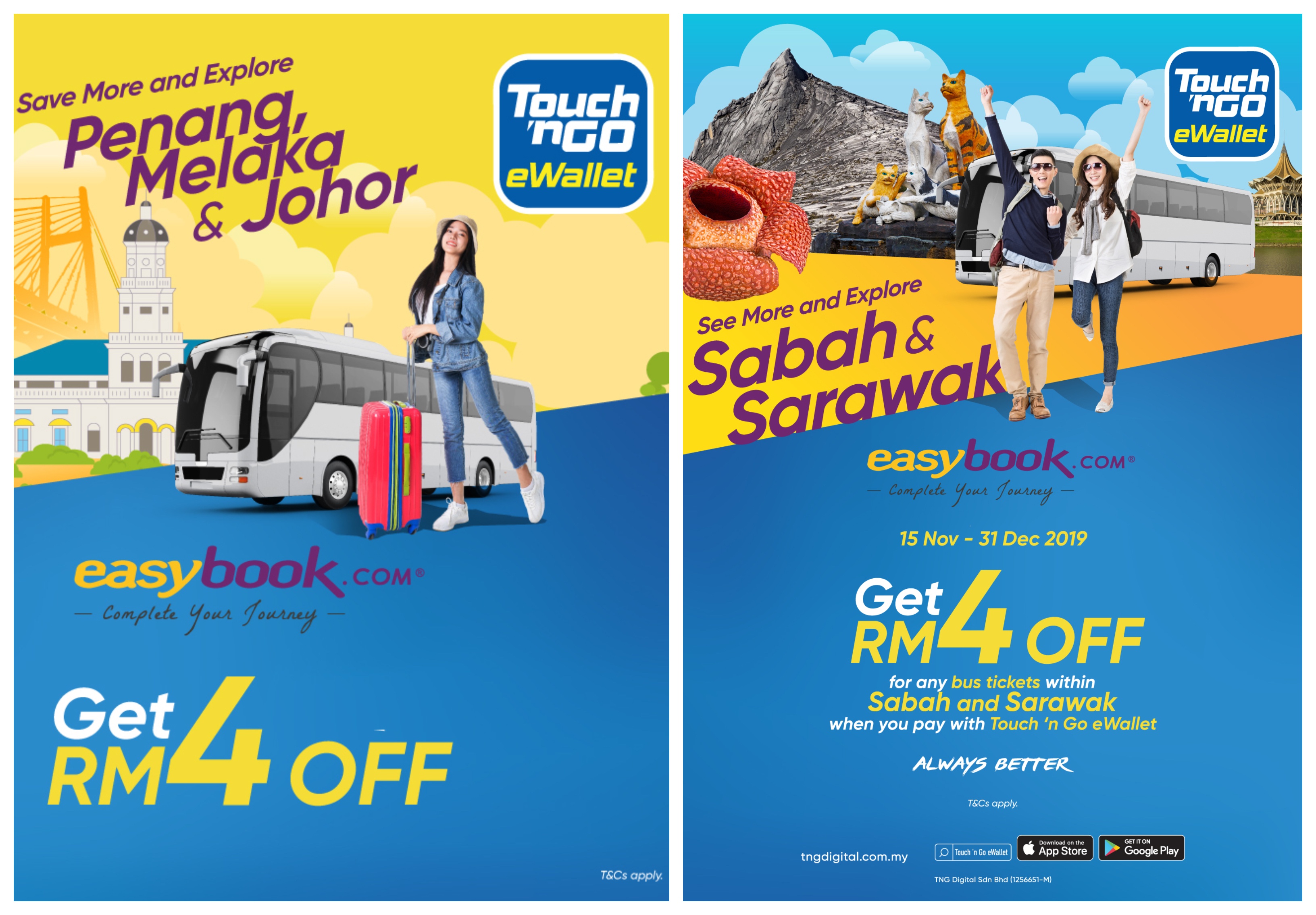 To celebrate the new partnership, both companies have decided to offer several discounts for its users. Those who travel to/from Melaka, Penang and Johor  with booking period from November 1 to December 15 this year will get RM4 discount when they pay with their TnG eWallet. The same applies to those travelling within Sabah and Sarawak with booking period from November 15 to December 31 this year.
Touch 'n Go eWallet has been expanding quickly recently — the company has recently partnered with Lazada and also Malaysia's 7-Eleven outlets so that users can use their eWallets to make purchases on the online platform and in nationwide 7-Eleven outlets.