We've already gotten Dark Mode for Instagram, but now WhatsApp will be getting a Dark Mode for iOS users too.
Though not available yet, this Dark Mode that WABetaInfo has labelled as "Dark Theme" is actually going to be implemented in three different ways. Currently, there's two configurations that has already been discovered; the first one uses really dark colours like dark grey and black for the backgrounds and cells, whereas the second one uses softer dark colours such as lighter greys for the backgrounds and cells.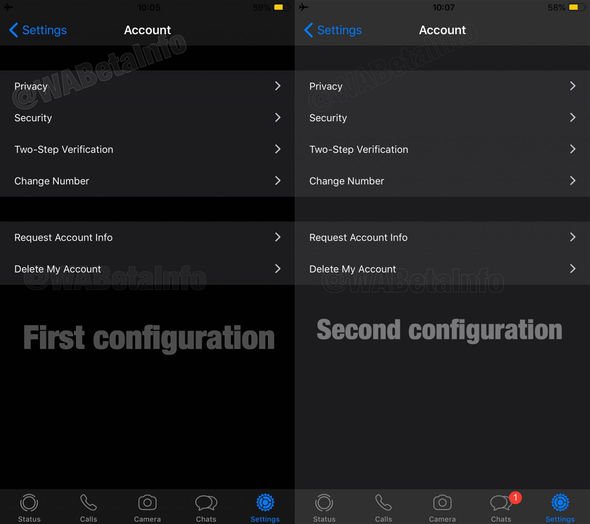 In addition, the two configurations will also be coupled with "Dark Bubbles" — meaning that chat bubbles in the conversations will turn to dark grey for the recipient and dark green for the sender. Unfortunately, the third configuration has yet to be revealed.
WABetaInfo also mentioned that WhatsApp may not let its users choose the configurations; instead, it depends on the device accessibility settings but that's not confirmed. While we may have to wait awhile for WhatsApp's Dark Theme, Android users can now use fingerprint authentication to unlock their WhatsApp so they won't have to worry about others stalking their WhatsApp messages.