The fifth iteration of HONOR's fitness tracker, the Band 5 arrived in the country a little late amidst the Trump-Huawei trade ban hoo-ha. At that point, the Xiaomi Mi Band 4, the HONOR's arch nemesis, had been available for some time, and have gained plaudits for its amazing value proposition. The HONOR Band 5 comes in to offer the same thing, if not more – unfortunately though, it misses the mark by some margin.
From here on out, I will be comparing the two devices quite regularly – and for the sake of keeping things concise, I will refer to the two watches by their brands, HONOR and Xiaomi.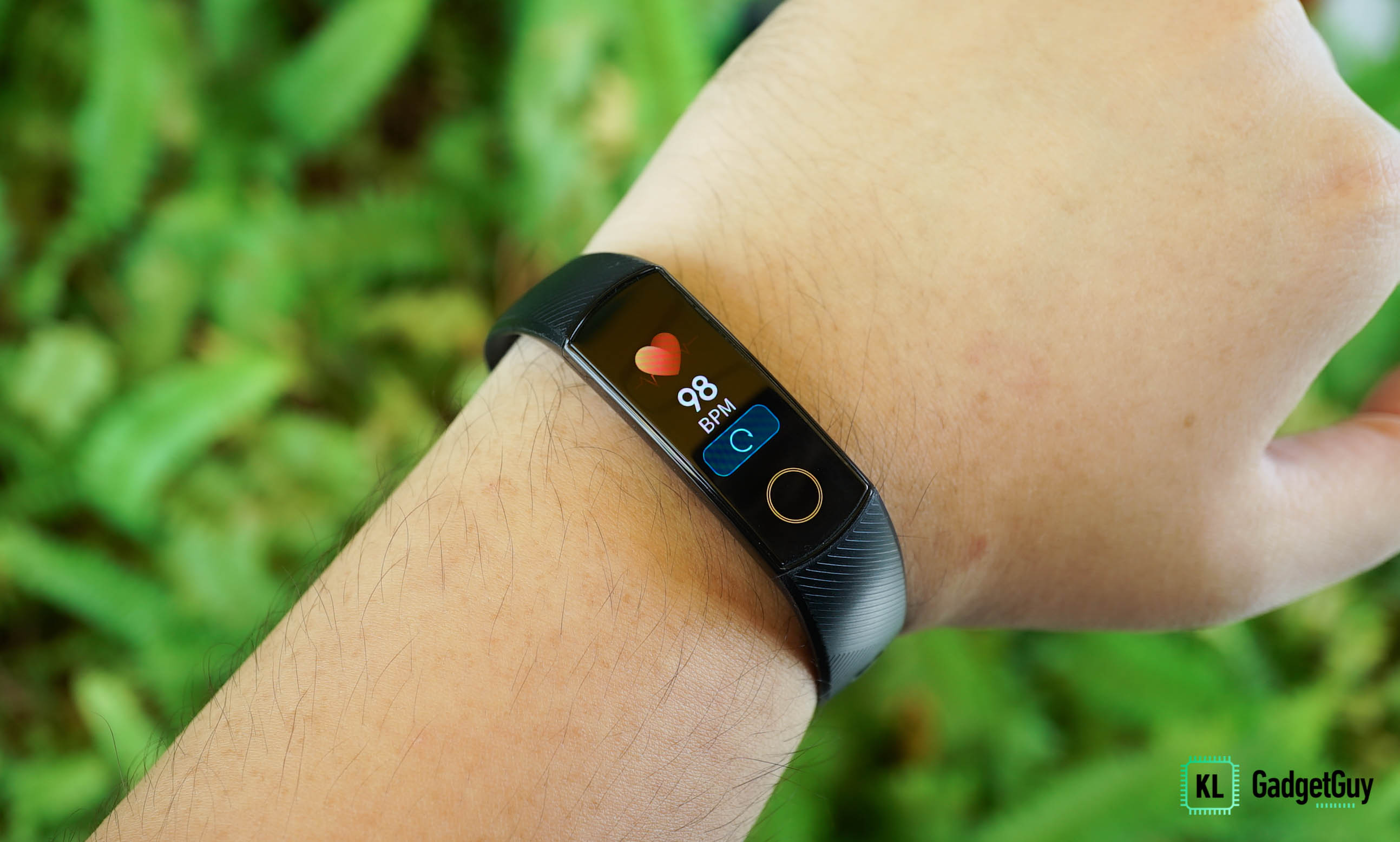 First off, let's talk about the similarities between the two watches – they both retail at RM149, have a 0.95-inch AMOLED colour display, push a resolution of 240×120, have a wide array of watch faces, and is water resistant up to 50m deep. They both track sleep and have continuous heart rate monitoring.
They're very much the same device on paper – but HONOR sets itself apart with a few different features as well as the over all experience it provides.
Right off the bat, the difference in build quality becomes quite apparent – the HONOR doesn't feel quite as sturdy as the Xiaomi. The wrist band feel cheap, but thankfully the watch head itself is decently assembled.
The setting up process for the HONOR was simple enough, but you'll be required to install the Huawei Health app alongside Huawei Mobile Services to get your fitness tracker to work. The Xiaomi only requires one app.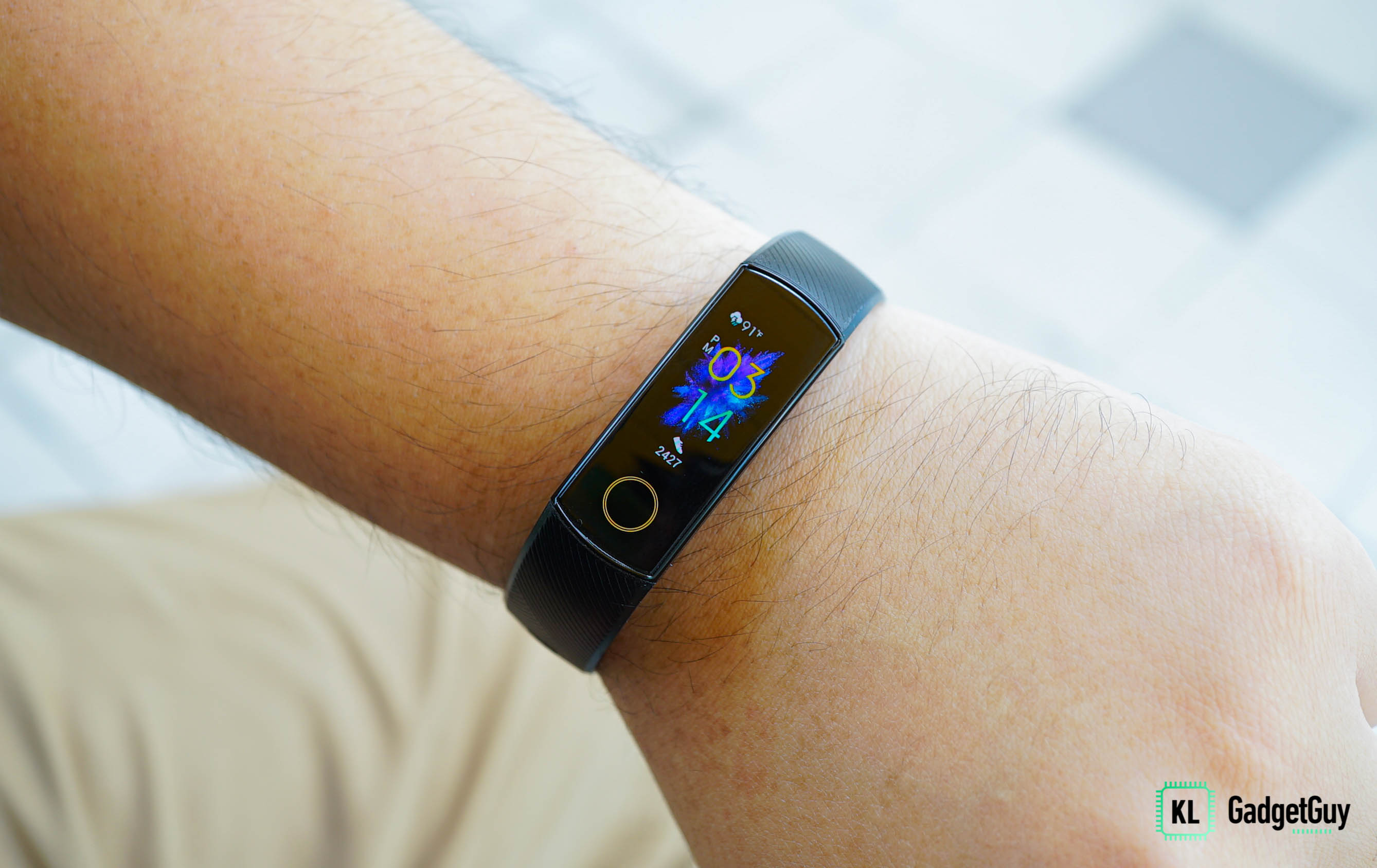 Before we dig deeper into their respective companion apps, let's talk more about the watches first. The HONOR boasts a simple layout – swipe up or down to scroll through its features, swipe right to go back, or hit the home button to return to the time. But here's where HONOR suffers again – swiping doesn't feel as responsive, while a glaring delay when swiping right to bring up the notifications tray can get annoying. It's also the same story when you tap into a notification to read it.
Speaking of notifications, the only information you're getting on your screen are the contact names along with a bulb icon. The Xiaomi offers the same except it displays the corresponding apps' icon. For whatever reason HONOR isn't doing the same, maybe they can't, it's a shame it lacks in this department since having the proper icons adds to the overall UI experience.
But thankfully, the HONOR redeems itself a little with a menu that is bright and easy to see. This brings us to the screen brightness – I'm happy to report that it is adjustable; and at its highest setting, daylight viewing is decent – so no qualms there.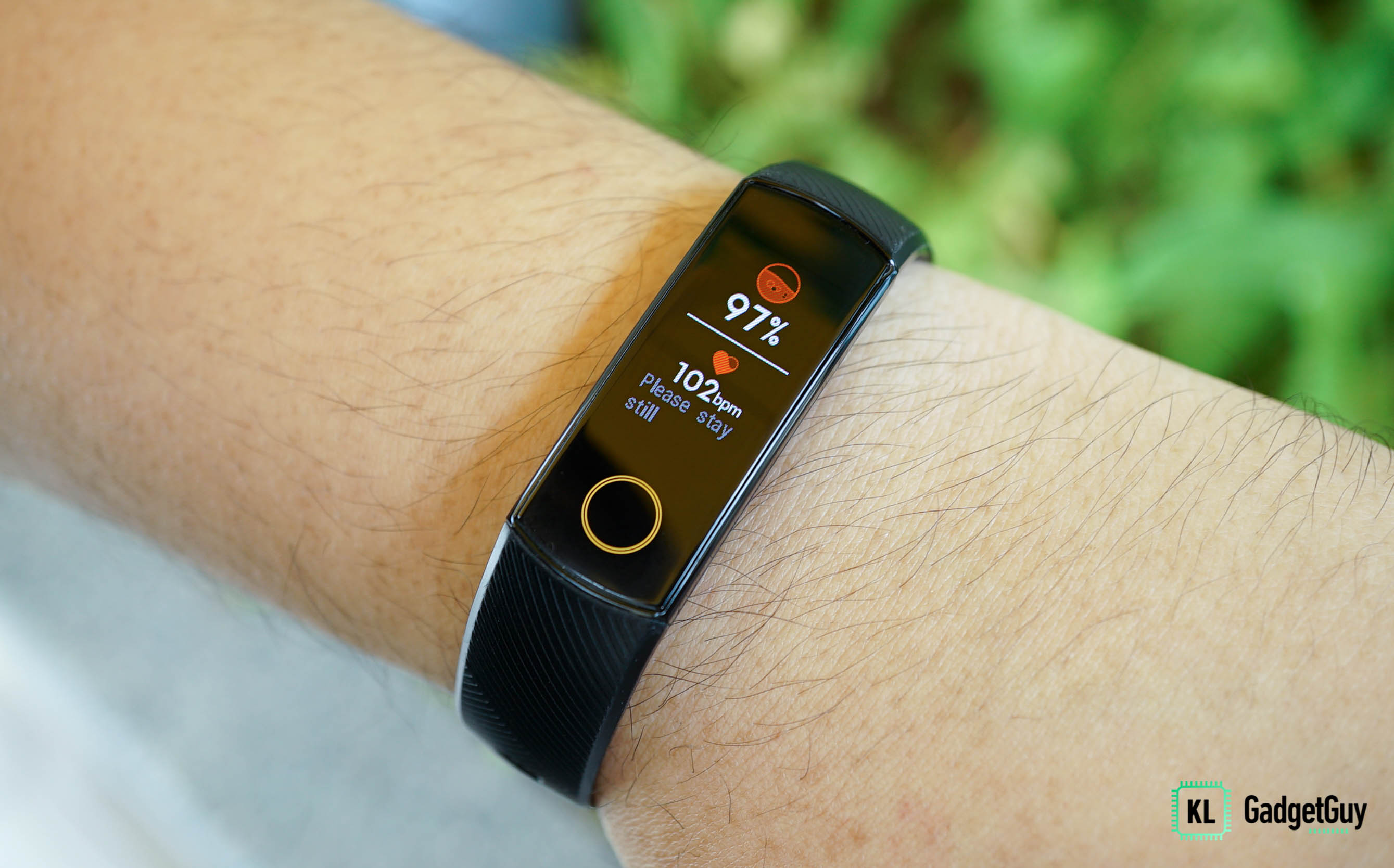 Moving on, let's talk about features. One big selling point for the HONOR is the SpO2 monitor that measures the oxygen level in your blood. Simply enable it by tapping on it – from there it does one reading of your blood oxygen level. The catch is that you'll need to stay still for it to work consistently, plus it takes about 20 seconds for a complete reading. You will get your result in percentage (90% and above is good) along with your heart rate. I'm glad to report that I have a healthy blood oxygen level of 97% – thanks HONOR!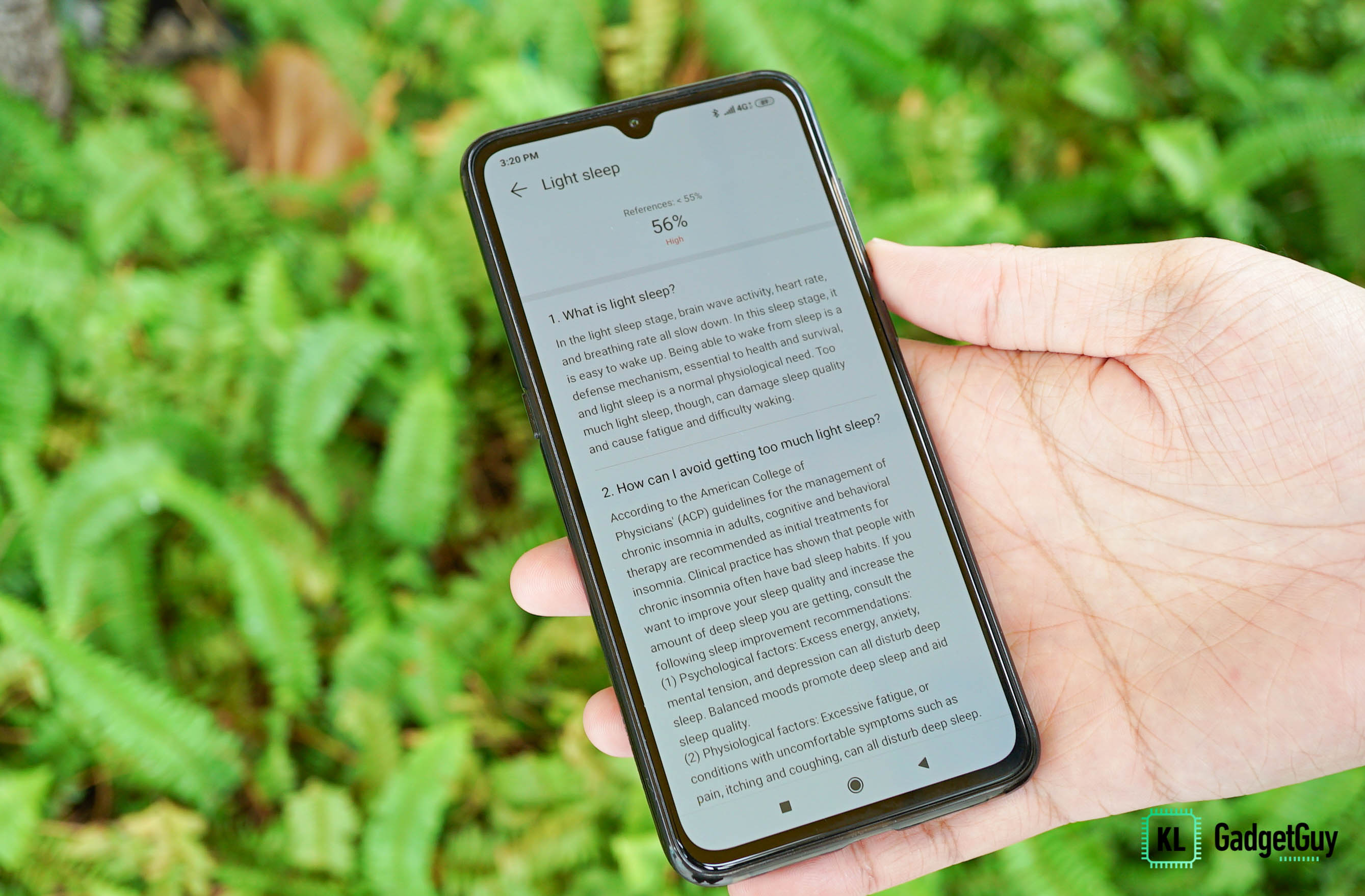 Another thing that the HONOR does better than the Xiaomi is sleep tracking – with the former, you can check immediately the hours you've slept directly on your watch; Xiaomi requires you to head into its companion app to do the same. Plus, HONOR's TruSleep tech breaks down your sleep patterns into detail, and even provides suggestions on how to improve it. For me, I recorded higher than usual light sleep with low deep sleep continuity – tap into each category and I was greeted with descriptive methods to improve.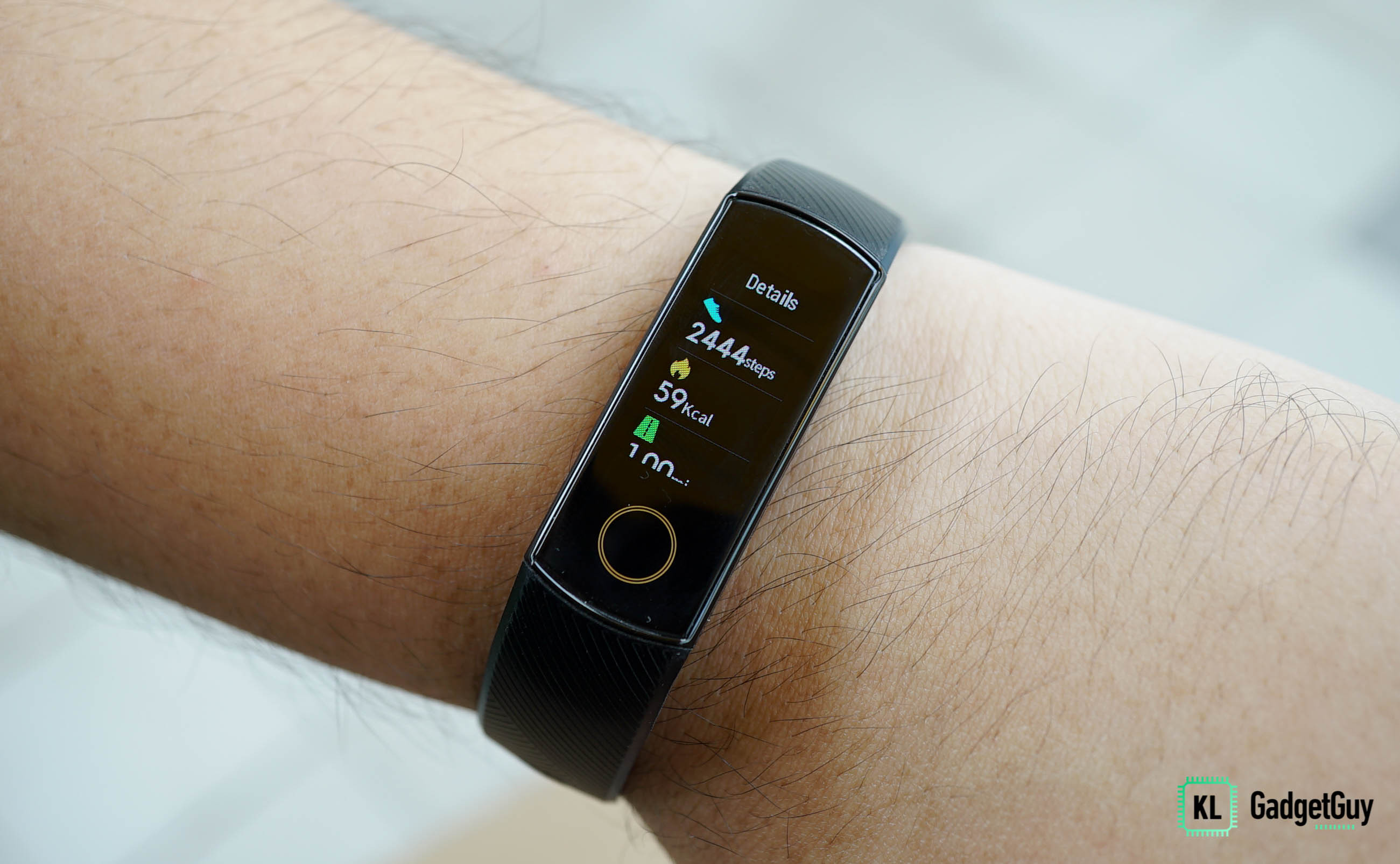 One of the methods could be to exercise – and good thing the HONOR has nine workout tracking modes to help you with your routine. The usual suite of activities are there – outdoor and indoor running, walking, swimming, free training and more. Upon tapping into each workout, you'll be able to set your targets based on criteria. When you tap start, a display showing your heartrate, time and objective. I like this because it shows you all you'd want to know in a single page, useful for when you can afford just a quick glance.
Other features include music playback and remote picture taking – the latter is only available if you're using a Huawei or HONOR device. You can raise your wrist to turn on the display, it doesn't work 100% of the time – maybe just 80% of the time.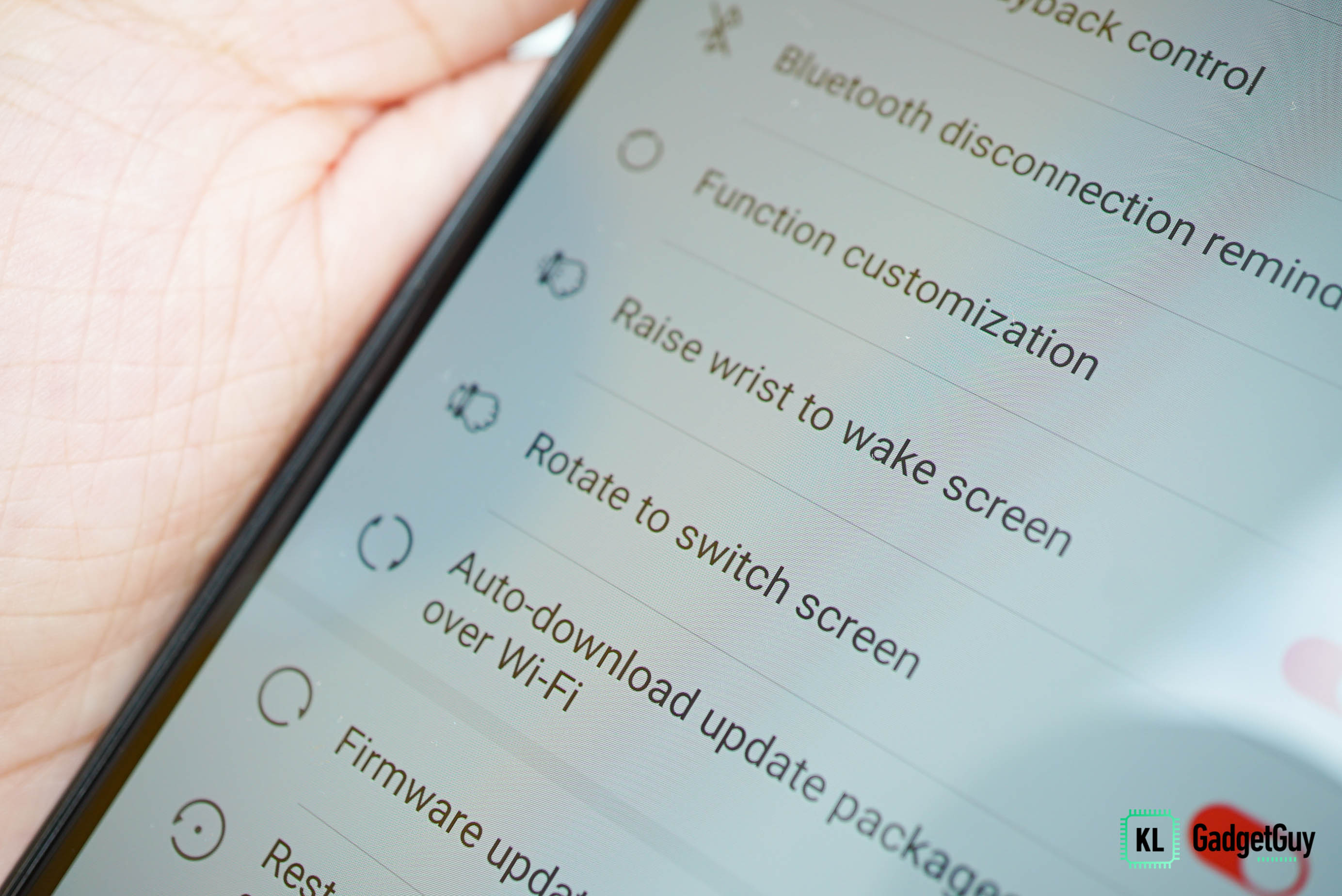 You can also switch modes on your tracker by rotating your wrist – this one works all the time and is quite useful if you have your other hand busy.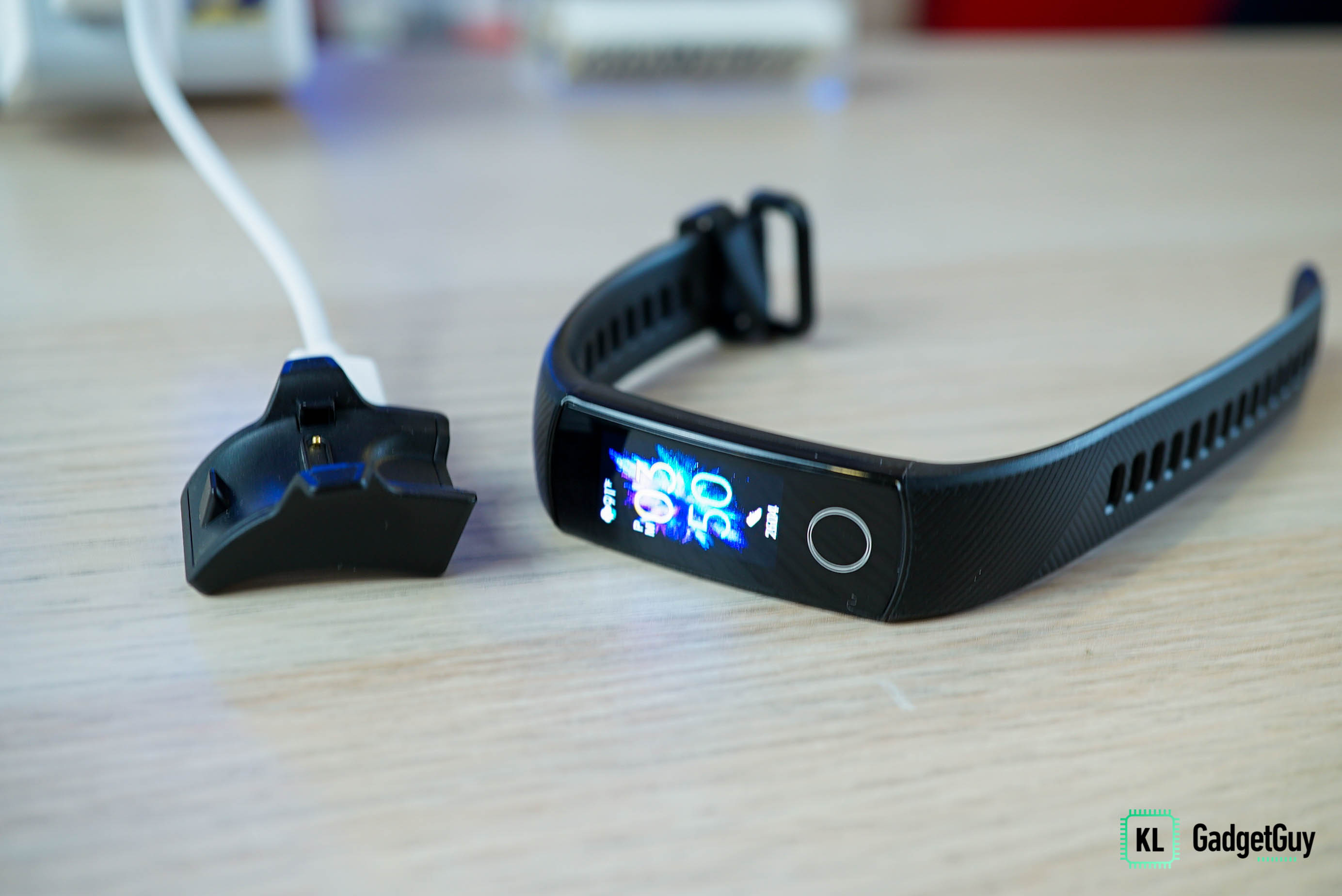 HONOR claims that the Band 5 can last up to 14 days on standby, or 6 days with heart rate and sleep tracking on – and it's true. I've managed to get the watch to last a week before needing a charge, which, although isn't the greatest, is still respectable. Plus, unlike the Xiaomi, you can charge your HONOR without taking off the straps.
Verdict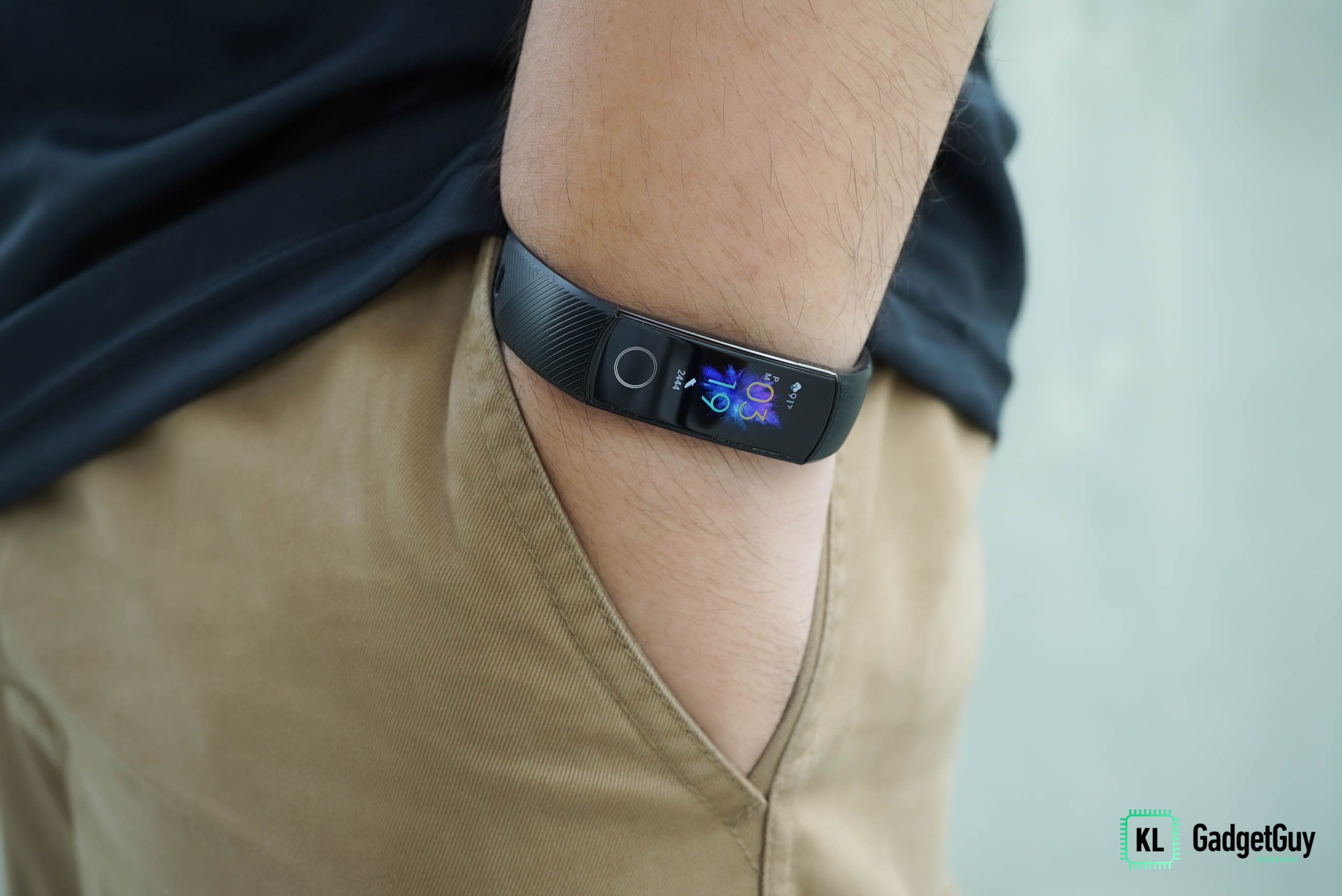 The HONOR Band 5 is a decent fitness tracker in its own right – but the Xiaomi Mi Band 4 trumps it in almost every aspect. With the HONOR however, you still get a useful blood oxygen level monitor and a more convenient charging method. But I personally wouldn't sacrifice the better build quality and user experience for the aforementioned features.
With that said, if you can somehow find the HONOR Band 5 for cheaper, less than the Xiaomi, then it would be a decent buy. If you're willing to pay full price – head over to HONOR's official website to make your purchase.
The Good
Blood oxygen level tracker
In-depth sleep tracking
Accurate sensors all around
Bright and colourful display
Convenient charging method
Decent battery life
The Not So Good
Sluggish scrolling
Inconvenient notifications display
Poor build quality