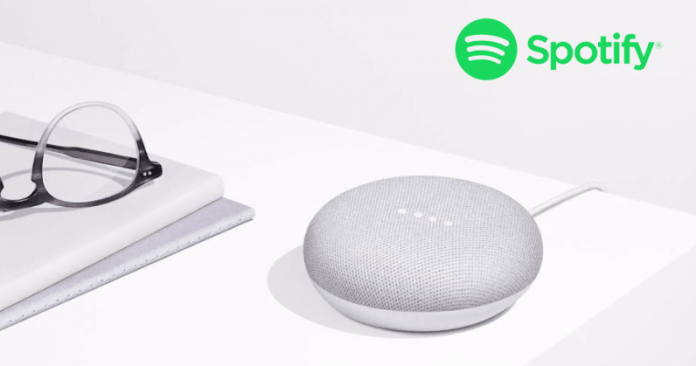 Spotify is offering the Google Home Mini for free to its Premium users, but sadly, Malaysia isn't included in the list of countries where this promotion is offered.
Nonetheless, if you're a Spotify Premium user and aren't Malaysian, perhaps the promotion is available in your country so no harm trying. Just visit Spotify's website and choose to either sign up for the subscription service or log in if you're already subscribed. You'll have to reserve your Google Home Mini and once you get an email confirming the reservation, you'll be sent another email that allows you to purchase the Google Home Mini for $0.
Of course, Spotify also has its own terms and conditions so it's not a guaranteed promotion for all Spotify Premium users. Despite the promotion period lasting till November 15, users can only get the offer as long as there's still stock, so once the supply reaches its limit, the promotion will end. 
In addition, you're not eligible for the offer if you're subscribed to the Premium Student plan or if you're on a free or discounted trial of the Premium subscription service. In addition, you'll need a Google account (duh!) to redeem your promotional code on the Google Store to get the Google Home Mini.
Good luck Spotify Premium users, may you be able to get a $50 smart speaker for free.