ZHIYUN has been well known for reasonably priced camera gimbals, and it has launched the WEEBILL S in Bangkok, it is the successor to the WEEBILL LAB and has several impressive upgrades that will make a solo videographer's life simpler.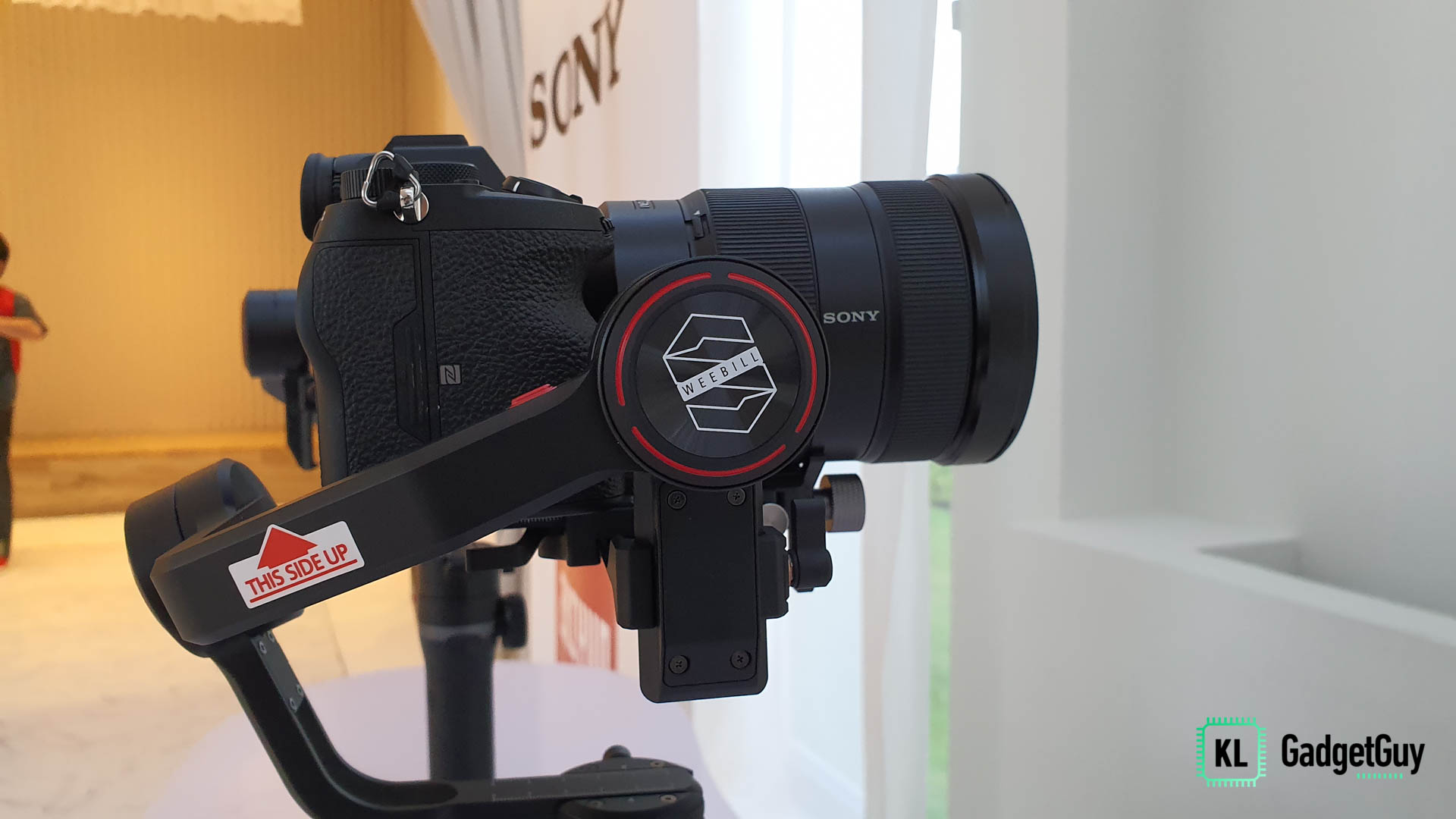 For starters, the WEEBILL S weighs a mere 1.1kg and measures approximately a foot in height, its gimbal motor has a 300% improvement in torque and 50% in response speed all thanks to the upgraded 8th Instune algorithm, ZHIYUN says that the motor is less robotic as compared to its predecessor and can handle heavy payloads, quoting a Canon EOS 5D Mark IV + 24-70mm f/2.8 lens combo as an example.
The WEEBILL S has a built in OLED display that gives videographers instant access to the gimbal's features and modes without using the app, one feature that really impressed me is the auto tune feature, which helps adjust the gimbal motor strength and tells you if you have properly balanced the camera's weight on the gimbal.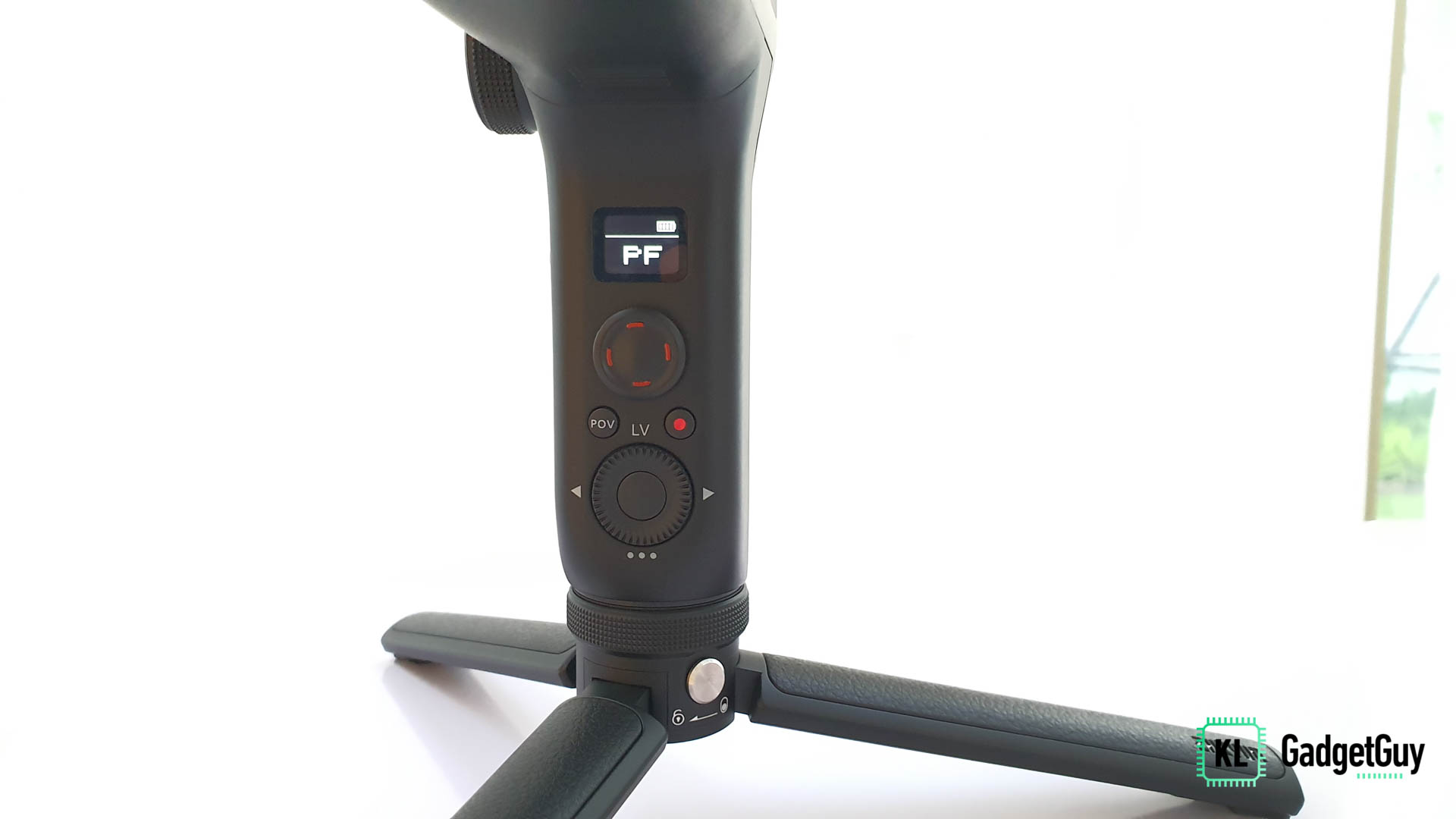 I had a brief moment with the WEEBILL S with a Canon 5D Mark IV at the experiential area and was very satisfied that the weight distribution of the gimbal is so good that it doesn't strain when holding single handedly, the controls are also surprisingly easy to use and I absolutely love the fact that it uses a wheel to navigate around the gimbal's settings.
The WEEBILL S has six operating modes that allows videographers to perform cinematic angles, the interesting one being the Vortex mode, which lets you do 360 degree barrel shots, battery life has significantly improved from 7.5 hours to 14 hours compared to the WEEBILL LAB.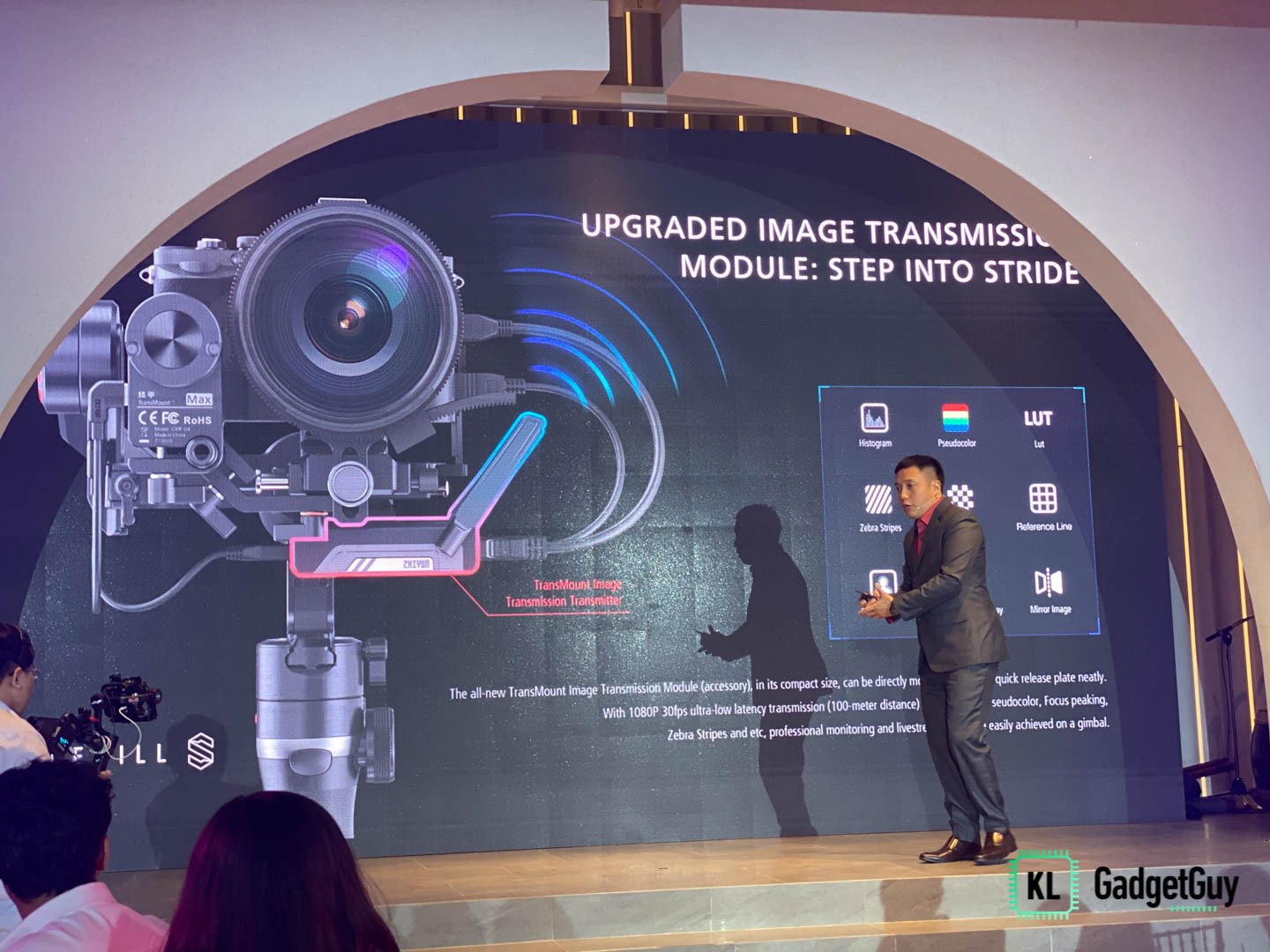 With the optional TransMount Image Transmission Image Module, videographers can now conveniently monitor their footage, remotely control the gimbal and do live streams on up to 3 devices over an ultra low latency 1080p30 signal.
Also, the WEEBILL S is the only gimbal that lets you control its movements with a smartphone's gyroscope while being able to see the transmitted footage from the module, this allows film directors to be able to administer the footage angle they want as the videographer handles the gimbal.
The ZY Play app has also been updated to work with the module, bringing a SmartFollow 2.0 object tracking feature and ViaTouch 2.0 that allows you to control your camera's settings including ISO, aperture, shutter speed and more.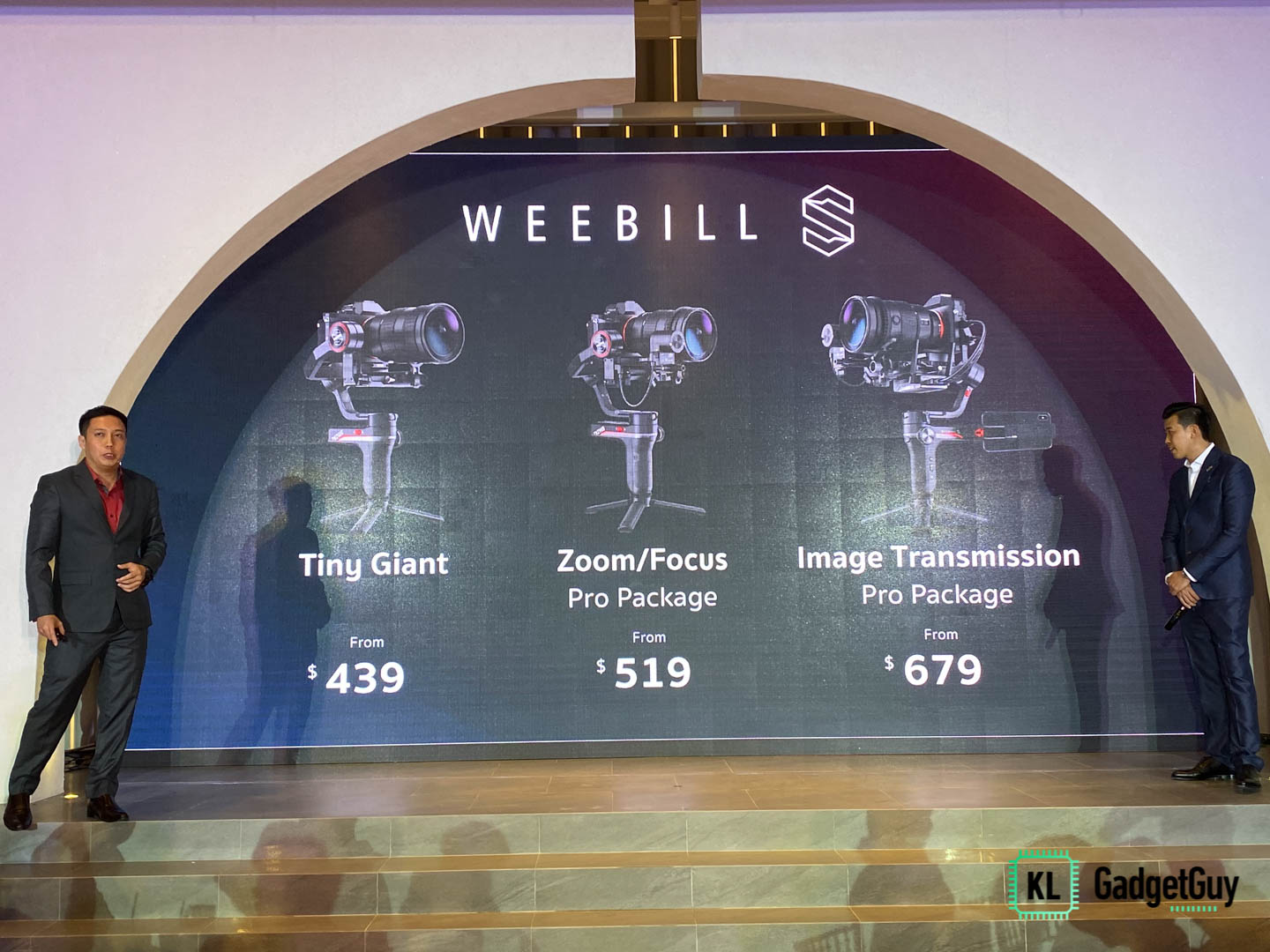 The ZHIYUN WEEBILL S is now available in Malaysia at a very reasonable price of RM1599 and is officially distributed by Pixels Distribution with a 12+3 Months warranty. In order to ensure that it is an official unit, do watch out for the Pixels Distribution sticker (as pictured below) on the box.