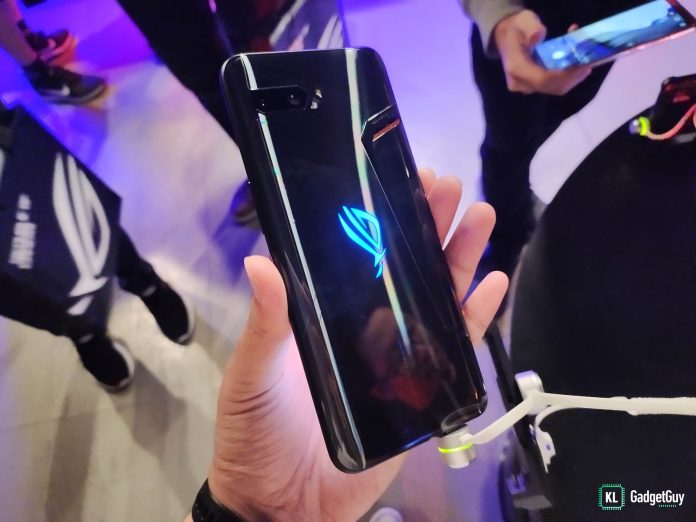 Some may say it's overkill, some may say it's worth your money – one thing's for sure though: it's cool as heck. The ROG Phone 2 is officially available in Malaysia and you can catch our review here:
Let's talk about it's biggest selling point – the ROG Phone 2 has got a Snapdragon 855+ along with 12GB RAM as standard and up to 1TB UFS 3.0 internal storage – ridiculous, we know.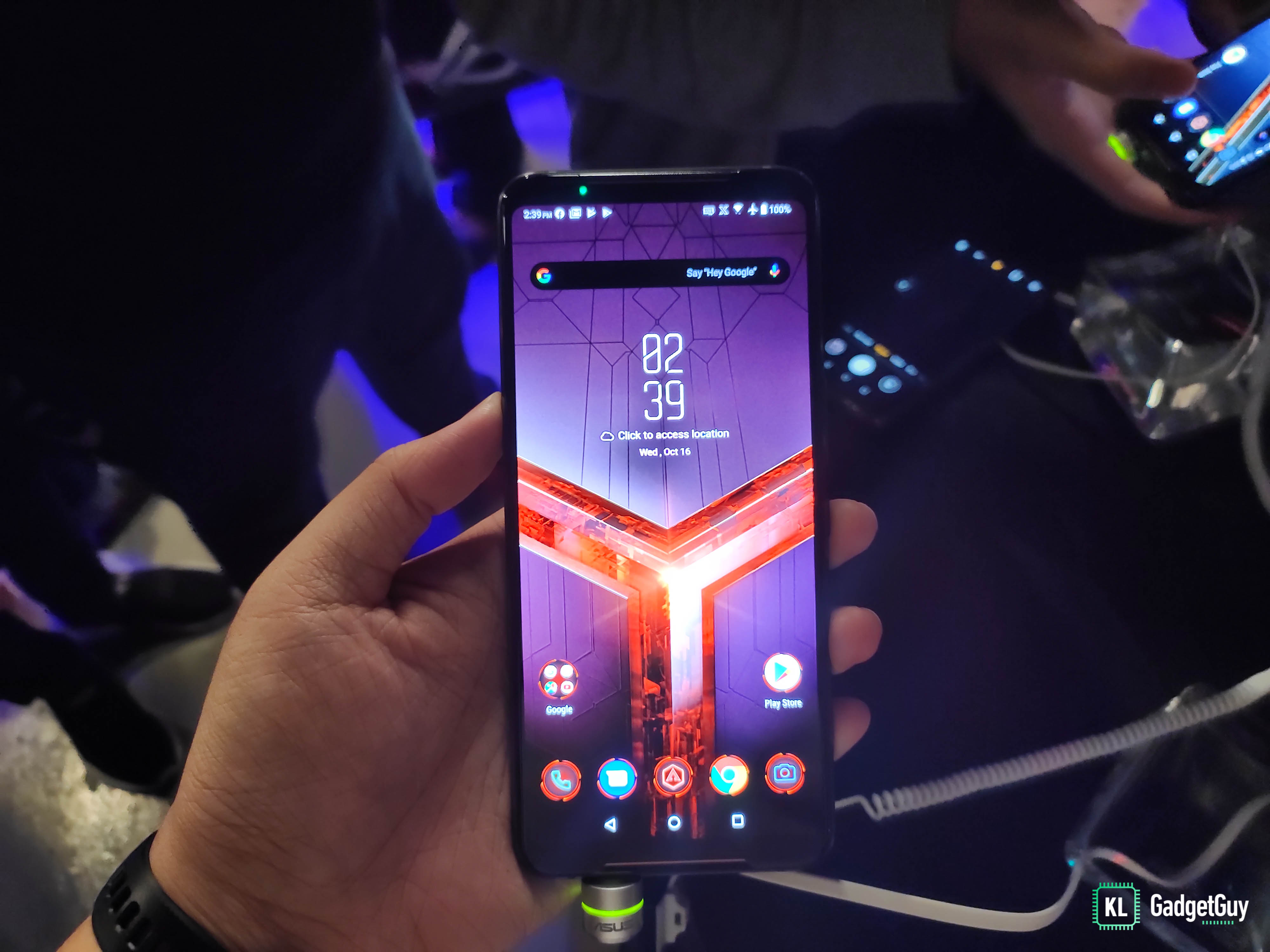 We also see a massive upgrade to the display – this time around, you get a 6.59-inch FHD AMOLED display that pushes 120Hz refresh rate and supports HDR10! Plus, it boasts a touch latency of 49ms so you get a more responsive experience. Plus, you'll find two front-firing speakers positioned on the top and bottom edge of your screen.
The phone is available in two variants – the Elite Edition, which has 12GB RAM and 512GB internal storage as well as a glossy back finish; meanwhile the Ultimate Edition variant comes with 12GB RAM and 1TB storage; this one comes in matte finish.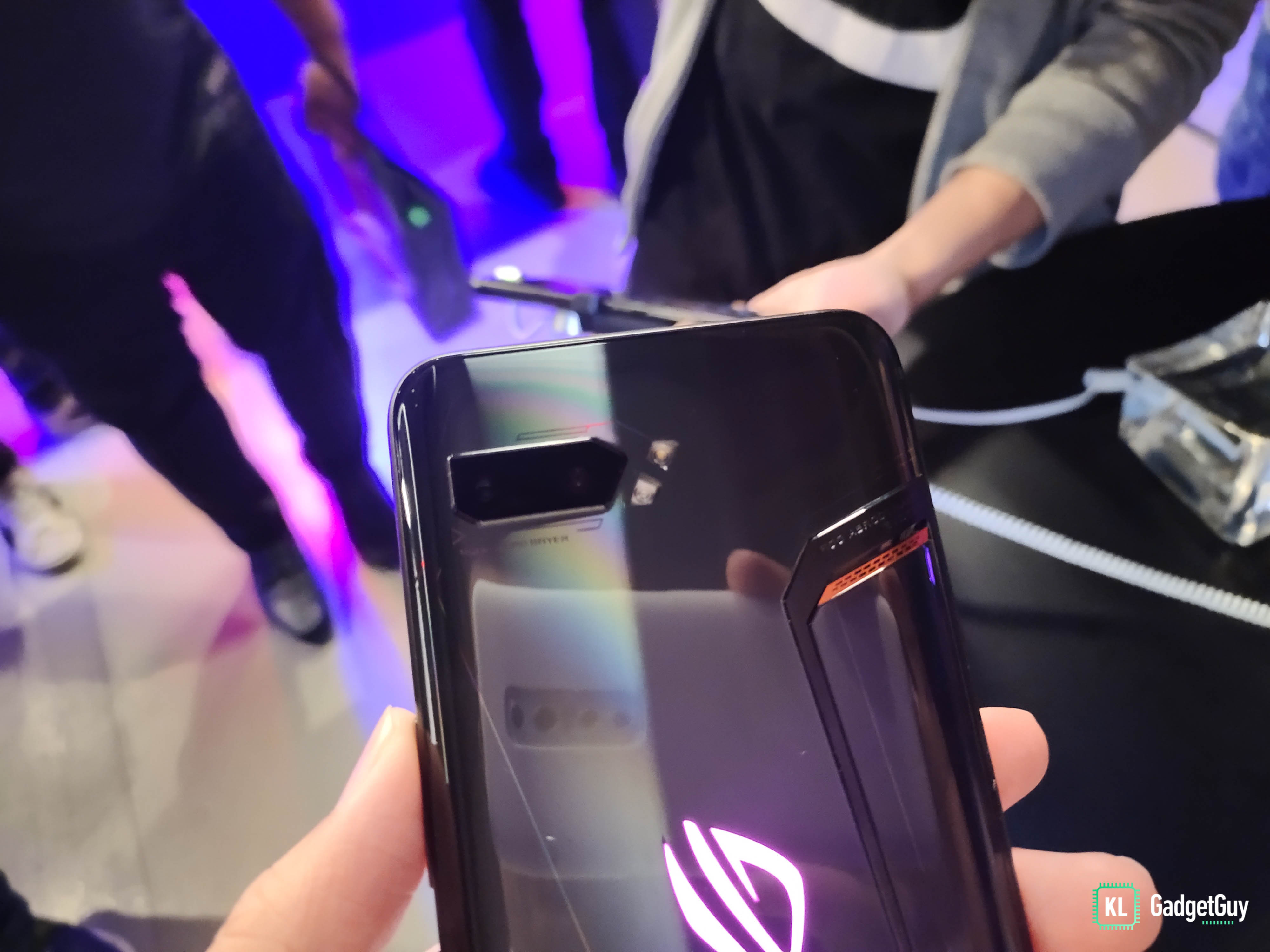 It all sounds impressive so far, until we come to imaging. The ROG Phone 2 sports a pretty standard double-camera setup at the back (48MP + 13MP ultrawide angle lens). For selfies, you get a single 24MP shooter.
With such a powerful device, you're going to need a massive battery – and ASUS delivers with a 6,000mAh battery. It charges via USB Type C and supports up to 30W HyperCharge – so you'll be back up and running in about an hour.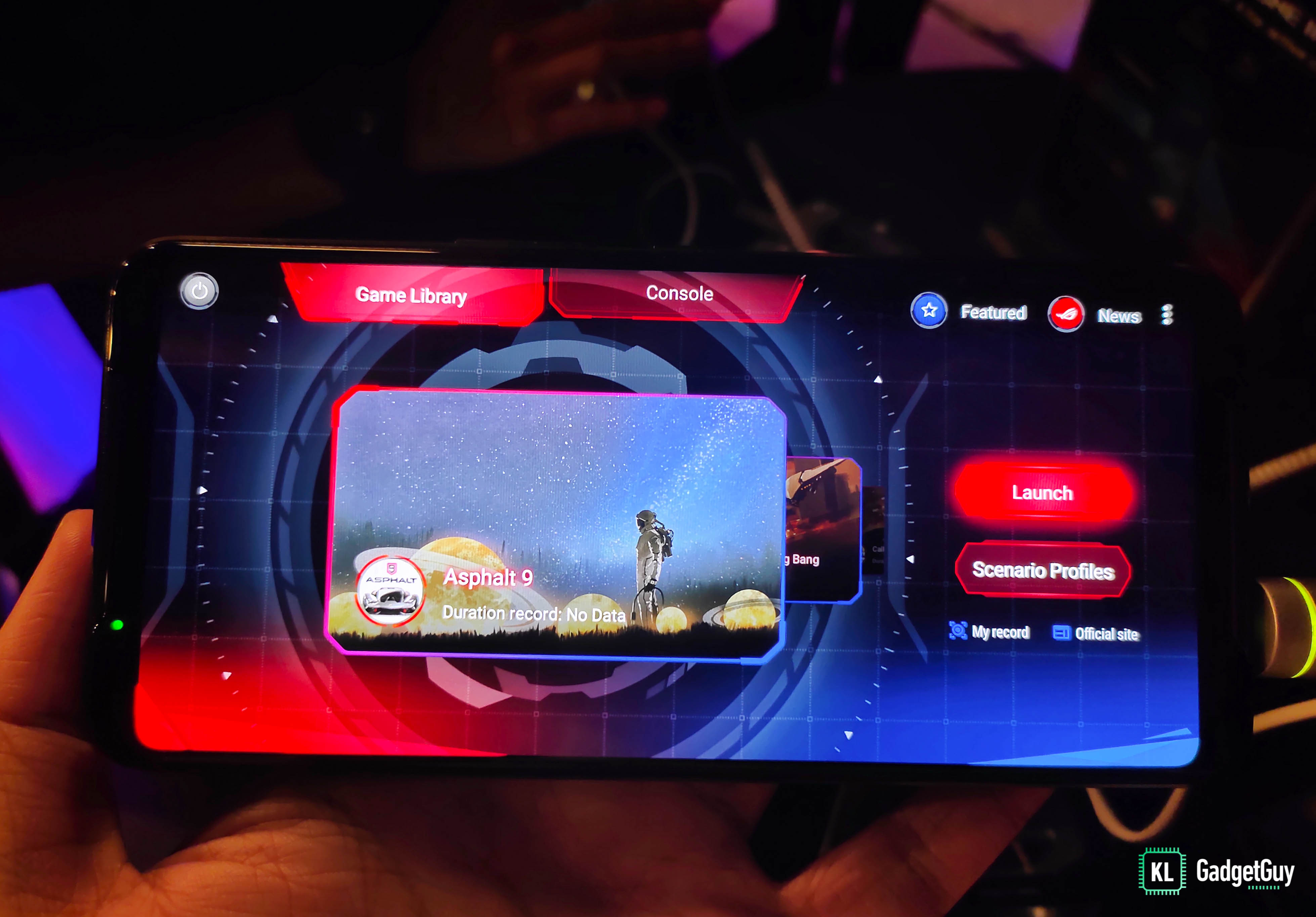 With this new iteration of the ROG Phone, you'll get the new-and-improved AirTrigger II which are the same set of shoulder button sensors from before, but this time you can rest your fingers on them without actually triggering it. It now allows for sensitivity adjustments depending on how much pressure you want to actuate before triggering an action.
The phone is also equipped with GameCool II which now supposedly offers better cooling. In the box, you'll also get the AeroActive Cooler II, which is the upgraded external cooling accessory that helps dissipate heat a little more.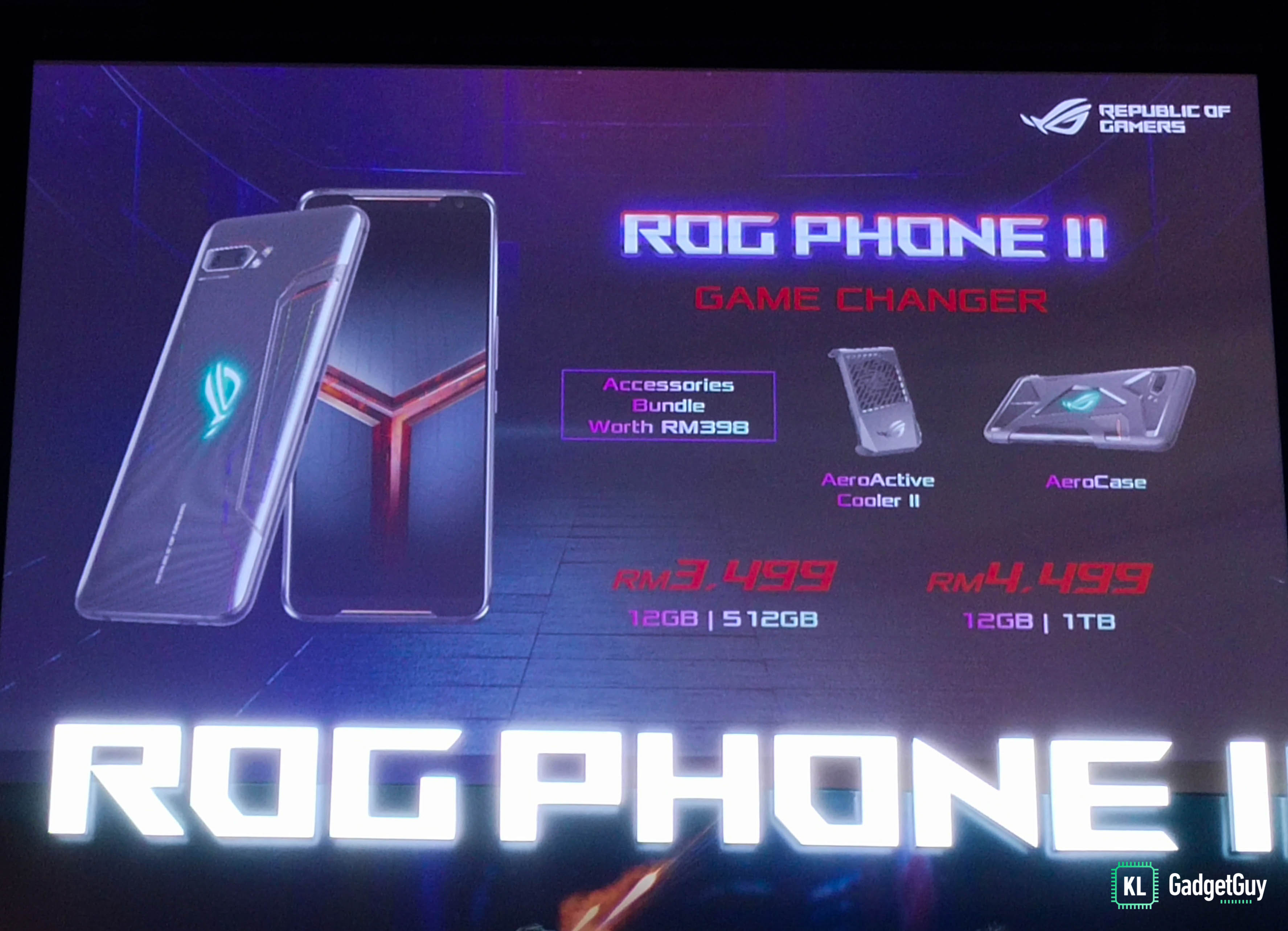 The ROG Phone 2 is now available at RM3,499 for the Elite Edition, while the Ultimate Edition will set you back RM4,499 (this will be available in November). The latter is a little unnecessary, considering all you're getting is extra storage space. The Elite edition is priced similarly as the first ROG Phone with only 128GB of storage. Plus, the ROG Phone 2 Superpack bundle will include a suitcase packed with all sorts of accessories for your phone; this is priced at RM6,999. Visit ROG's official Lazada store here.