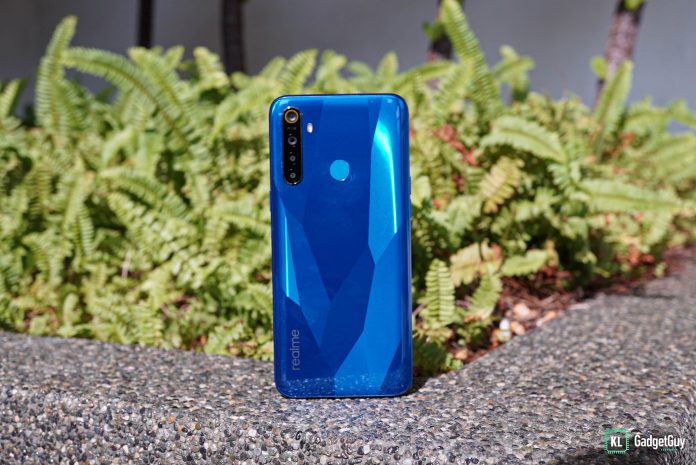 In our books, realme smartphones have generally been decent – they pack respectable offerings while being value for money. We've rated the realme 3 and realme 3 Pro quite highly – but it looks like the OPPO sub-brand have lost the plot this time around with the realme 5. Before we continue, I'd like to note that I see how the lowercase 'r' in 'realme' makes things little hard to read, but their marketing team is very insistent on it – so please bear with me, sorry.
Priced from just RM599, it is affordable – but does it justify the phone's general mediocrity? This phone was launched six months after the realme 3; meaning it follows a ridiculous Chinese phone making trend of releasing two products, of the same series, within a year – Vivo did it with the V series too.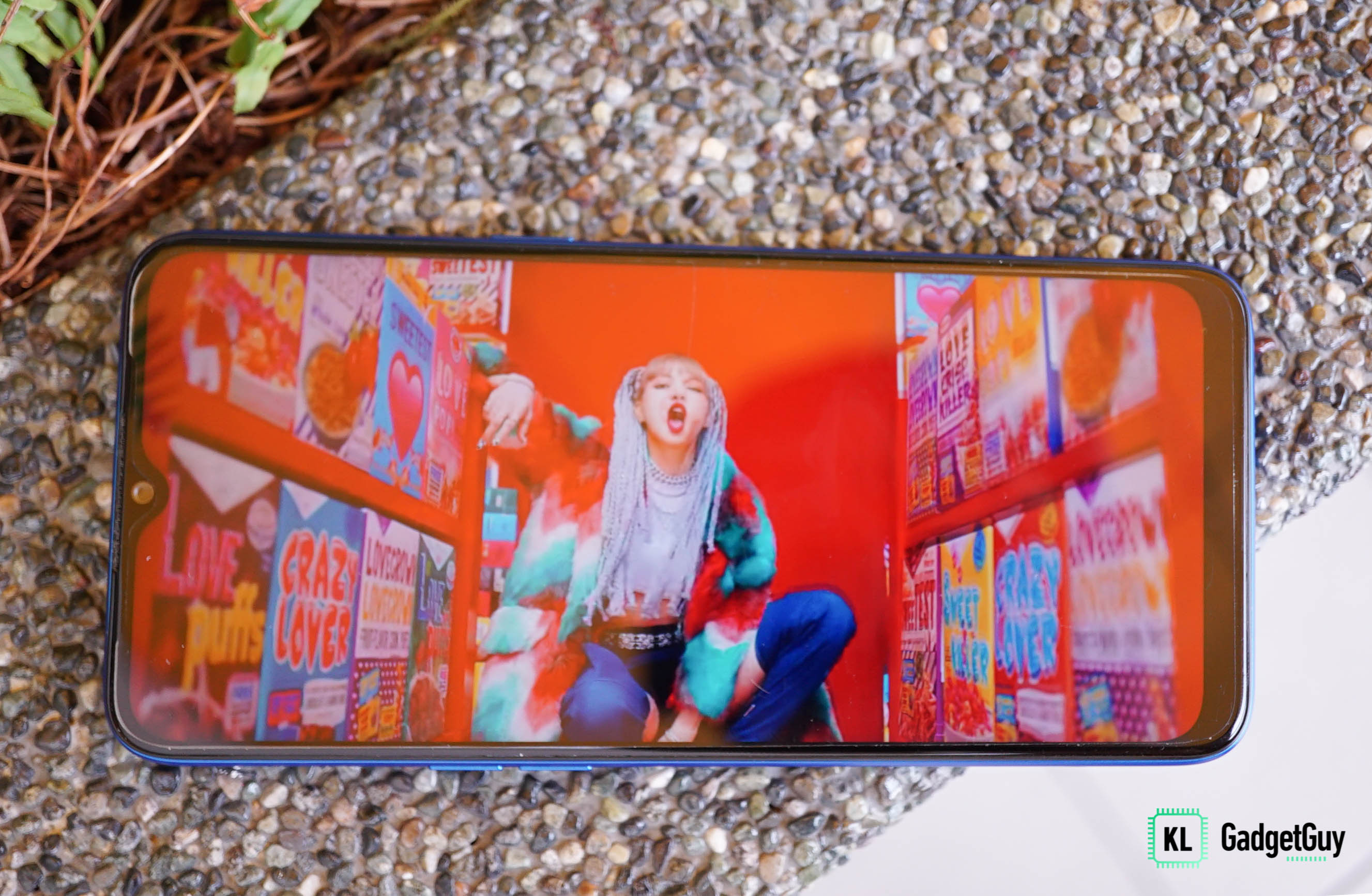 With the brand churning out new devices so soon one after another, I can't help but feel a little sceptical about how much of an improvement the new instalments could pack in such a short period of time. The display is a 6.5-inch IPS LCD panel that pushes 720p resolution – It's borderline okay for the most part, but brightness is underwhelming; you'll have to squint hard to see anything in broad daylight, and forget snapping photos – you're going in blind. It's also got a lower pixel density than its younger sibling; so aside from size, no upgrades in display with the realme 5.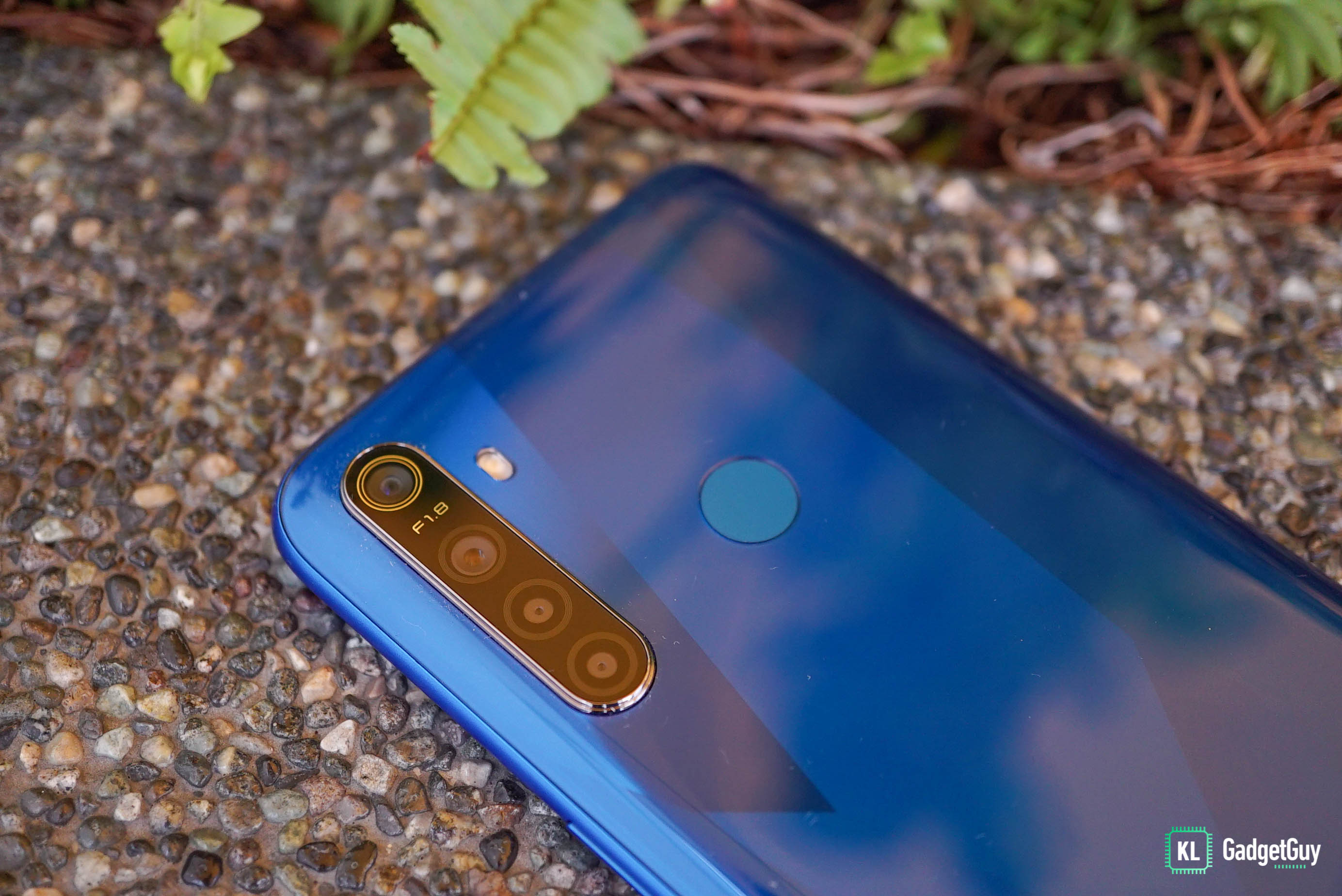 Where there is an improvement, is in the imaging department – you'll find four camera lenses at the back now, double that of the realme 3. There's a 12MP main lens that's paired with an 8MP ultrawide angle shooter, a 2MP depth sensor and 2MP macro lens. Here's the odd part – the 12MP main lens is weaker than the 13MP one found on the realme 3 – why realme, why?
When it comes to actual photography performance – the phone does a decent job in broad daylight. Despite sporting a lower resolution main camera, images remain sharp and bright. Plus, colour outputs are natural, leaving you room to edit. But if you want more vibrancy on the get-go, the Chroma Boost amps up the colours with the help of AI to give you a richer image. With it enabled, the grass, sky and pathway appear warmer – the overall image, more enticing.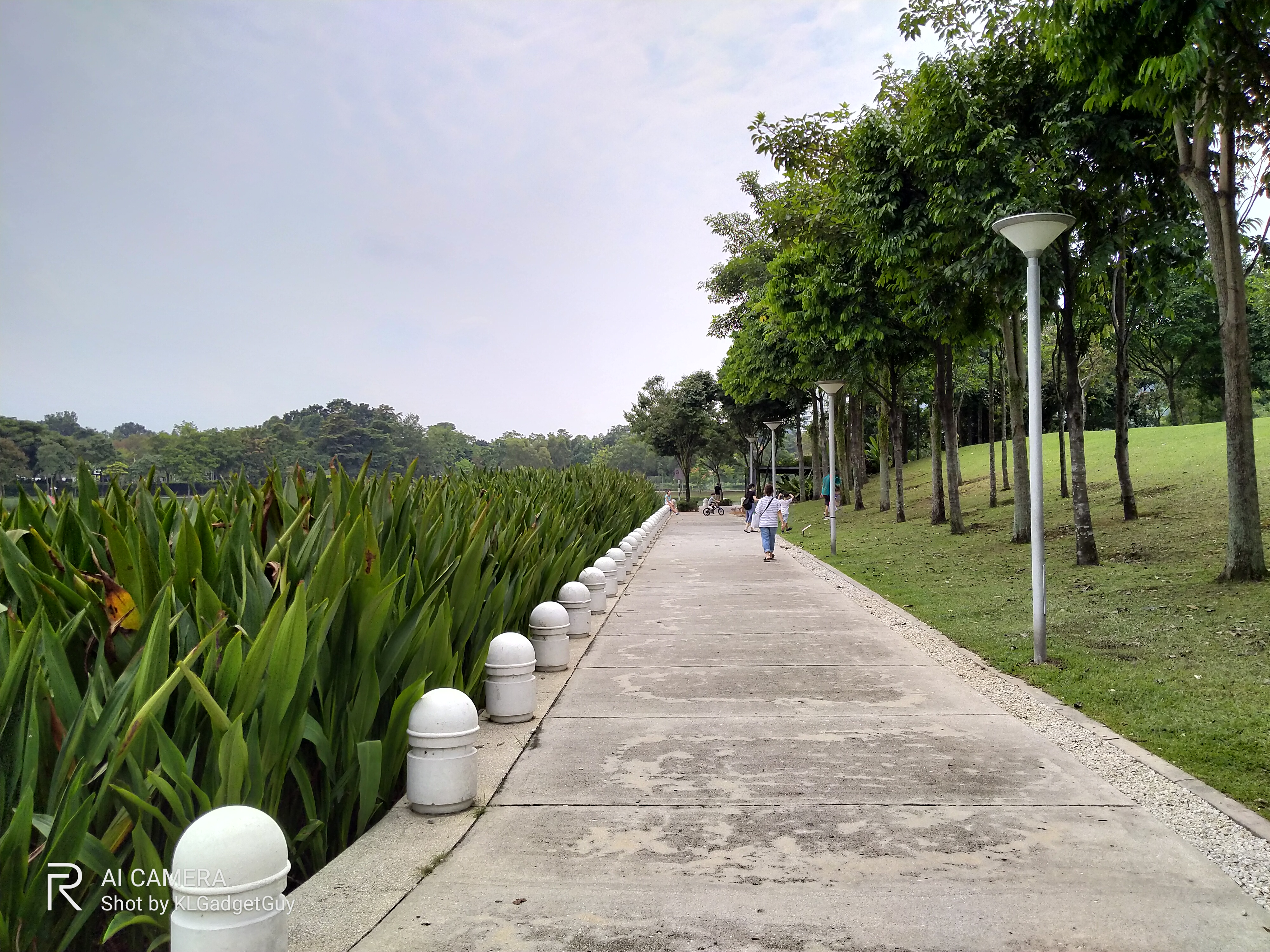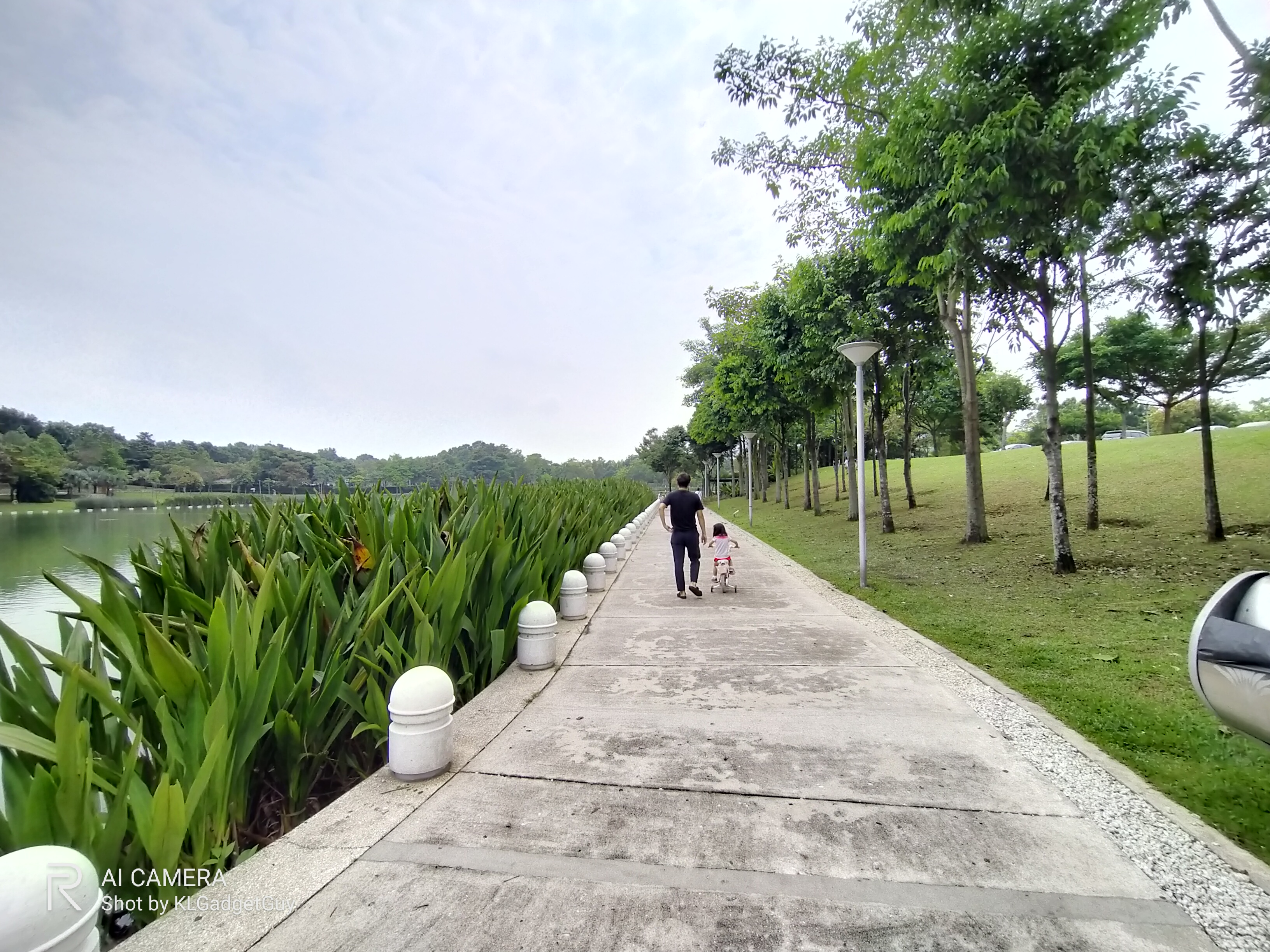 With the addition of the 8MP ultrawide angle lens, you're getting an impressive 119-degree field of view with the lens – the images produced are good too. There is some warping on the edges, but it's negligible.
What isn't as impressive is the 2MP macro lens – it takes due diligence to get the lens to work in your favour. The effective range is 4cm, so you need to get close to your subject for the best results – but finding that sweet spot was more difficult that I was used to when using other phones like the HONOR 20.
Thankfully, night-time photography is decent thanks to the phone's nightscape mode. Images have little noise and are acceptably bright – but the catch is the long shutter response of using this mode; annoying if you're on a busy sidewalk somewhere in KL.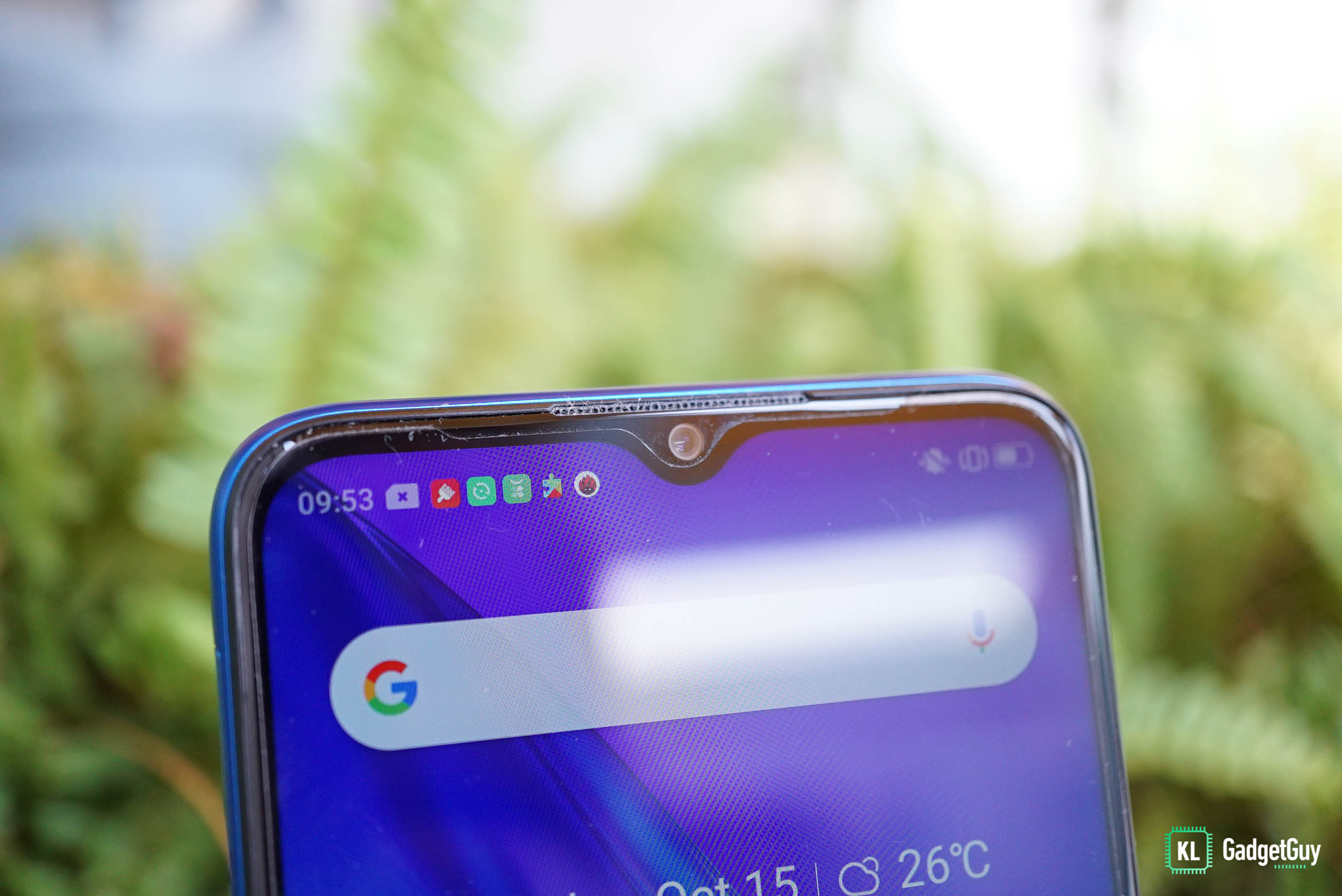 When it comes to selfies, you'll need to feed the 13MP lens quite a bit of light, and when you do, the results are good – sharpness and contrast are great. However, you might want to steer clear of the portrait mode as the bokeh effect can be intense with no adjustment options. There is AI beautification, but it's your standard affair there.
Moving on to performance – the realme 5 is equipped with a Snapdragon 665 chipset with up to 4GB RAM and 128GB internal storage. General scrolling and web browsing is for the most part, bar a few occasions where app transitions were sluggish.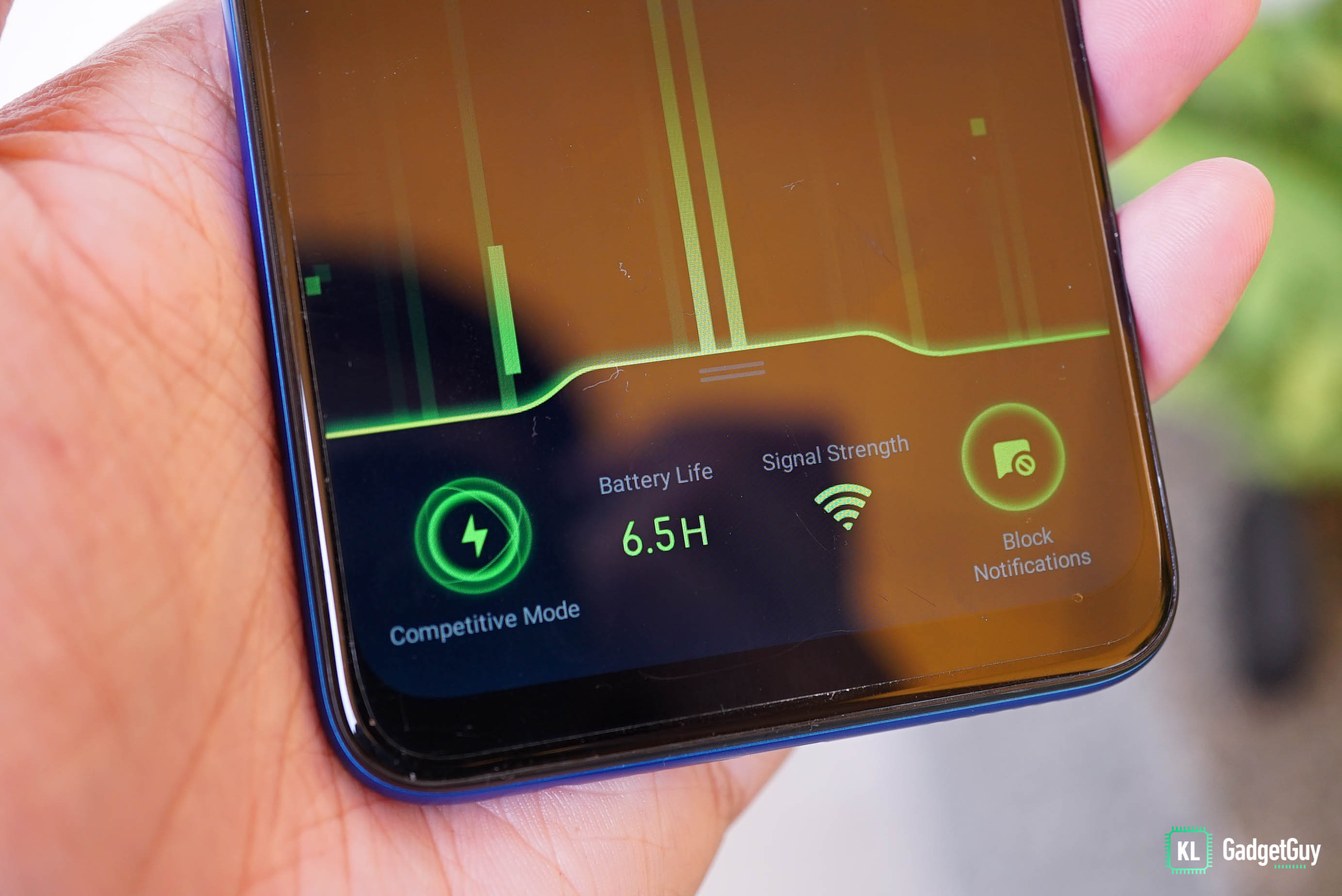 As per tradition here at KLGG when it comes to benchmarking with games, our choice of title was of course PUBG Mobile – the game defaulted to low graphics settings, but you can bump it up to 'balanced' textures with 'medium' frame rates. Oddly, that's as far as you can go – anything higher than 'balanced' is not yet available on the device, while frame rates are capped to 'low' or 'medium', with no options to go higher. With 'Competitive Mode' enabled via Game Space, the game had occasional stutters.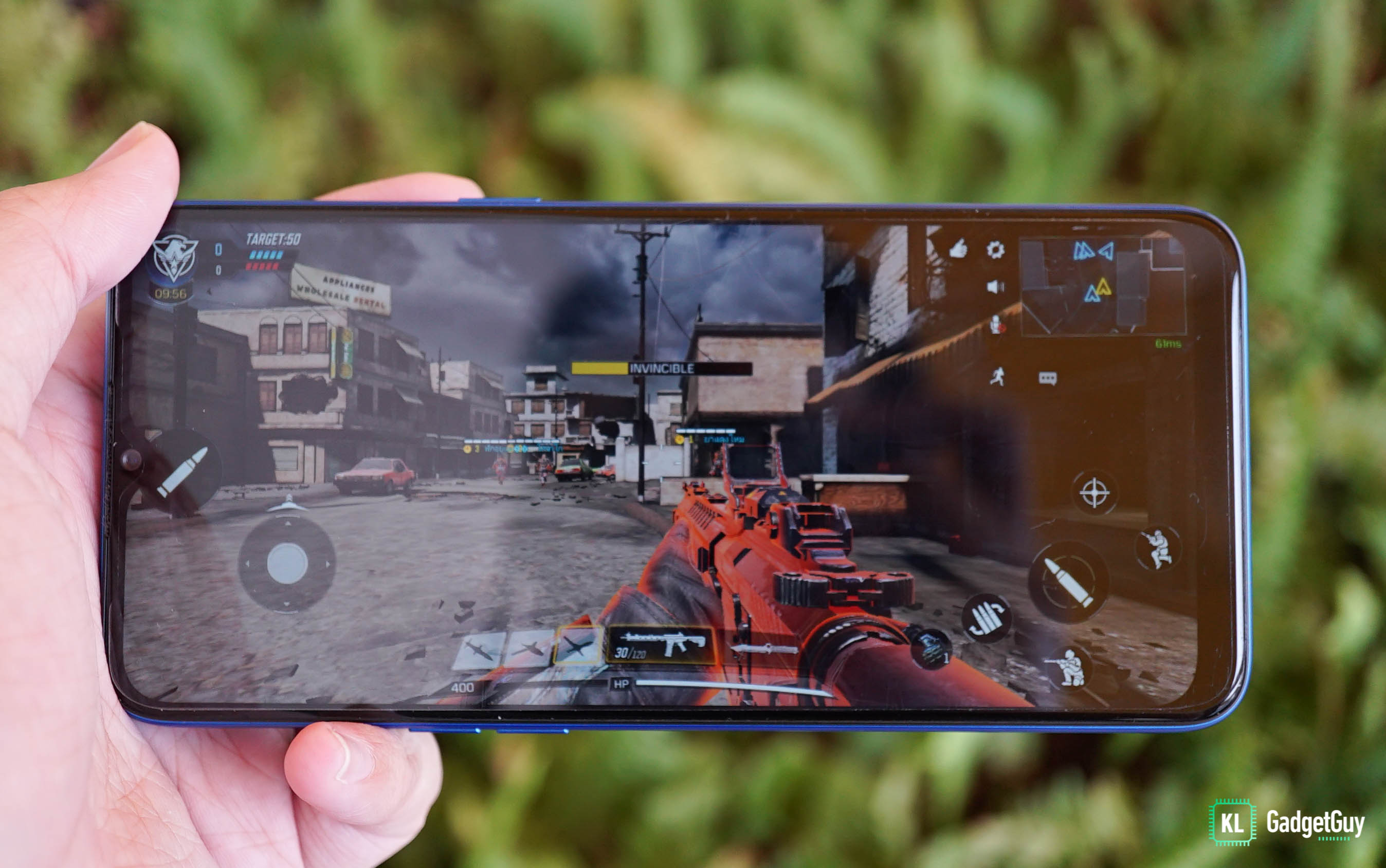 We also tested out Call of Duty Mobile, which is also a graphically intensive game – it defaulted at high settings in both graphics and frame rates. There were occasionally stutters too, but this game fared a bit better. Despite being an upgrade over the realme 3 with its Mediatek Helio P60 chipset, I still wouldn't recommend the realme 5 for gaming – the 720p display and thickness doesn't help at all with gaming experience.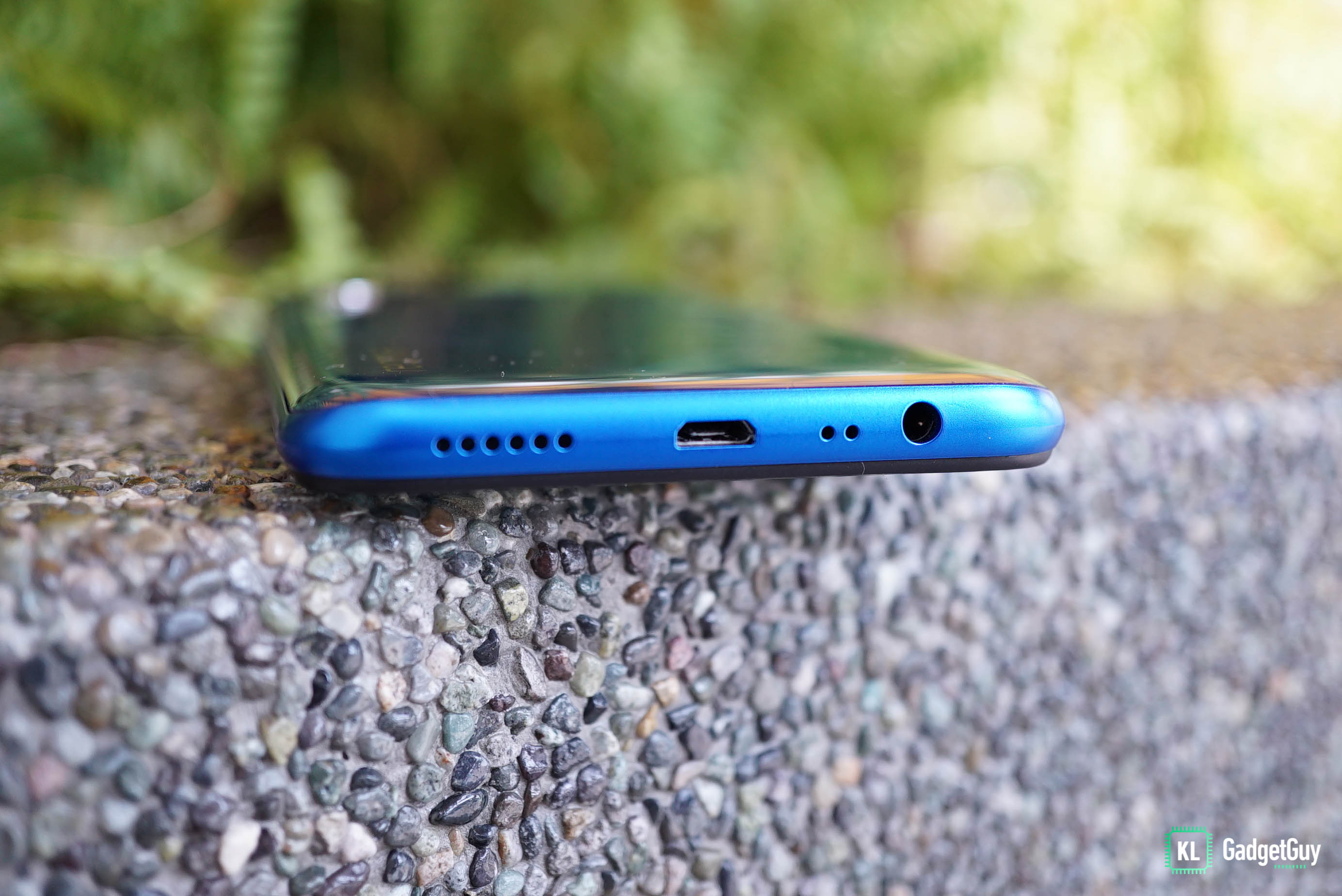 But speaking of thickness, you can attribute that to the phone's massive 5,000mAh battery. Here's where the chipset plays its part – power efficiency on this phone is much better compared to its predecessor. With a battery this huge, I was able to last an entire day with moderate gaming and heavy browsing. Unfortunately, we aren't allowed to mention the type of charger that came with our review unit along with its rating (we don't know why either), but I can say that it charges via micro USB and takes a little over an hour to phone from 20% to full.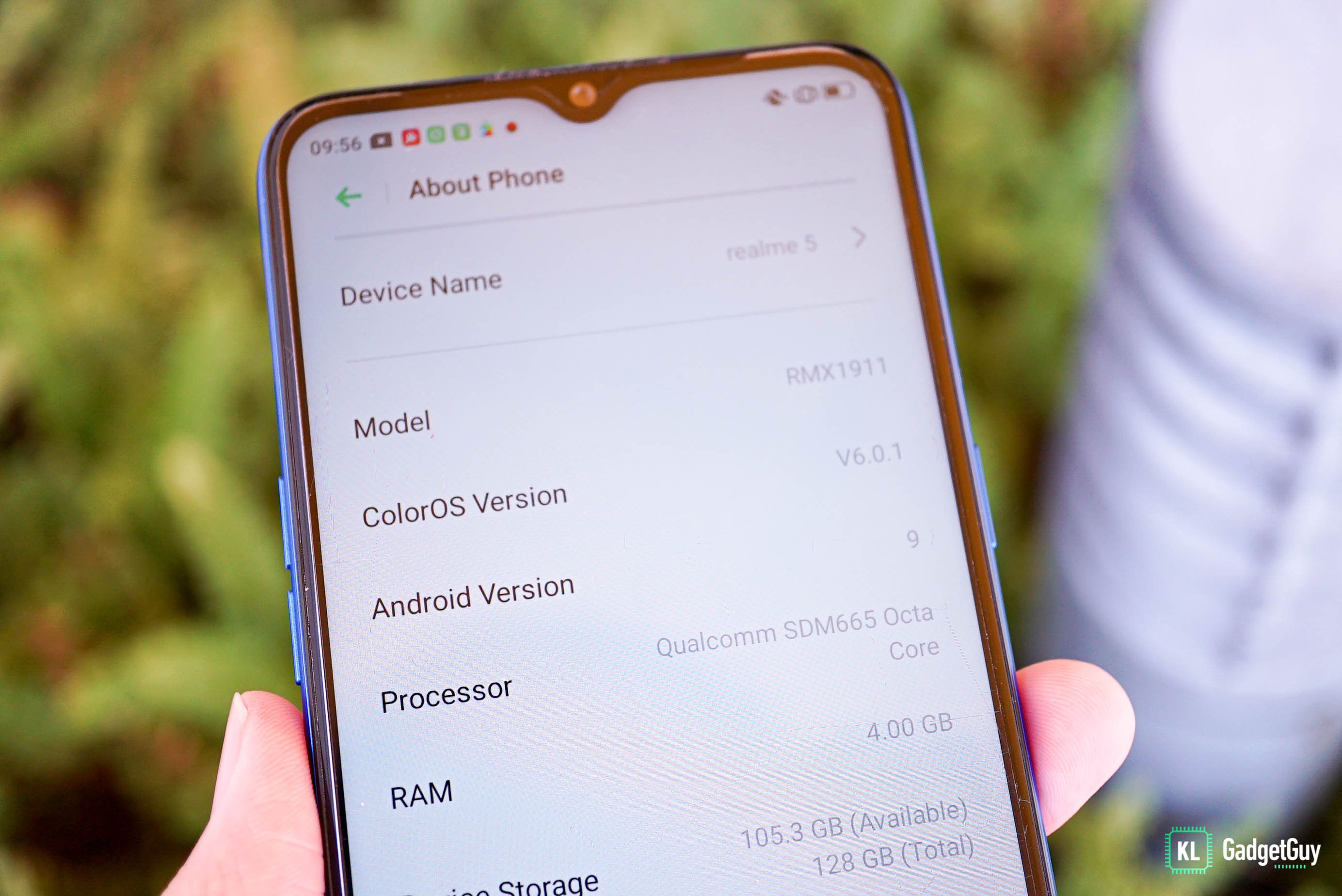 Like its predecessor, the realme 5 ships with ColorOS 6 based on Android 9, and I for one, don't mind this custom OS. Navigation, be it via buttons or gestures, are reminiscent of stock Android, and that's a plus to me.
The phone also comes with a back-mounted fingerprint sensor, which is responsive and relatively easy to reach, despite the phone's hefty build. There's also a 3.5mm headphone jack next to the single bottom-firing speaker. Audio quality is loud, but lacks any real depth – a common problem with the affordable realme line-up.
Verdict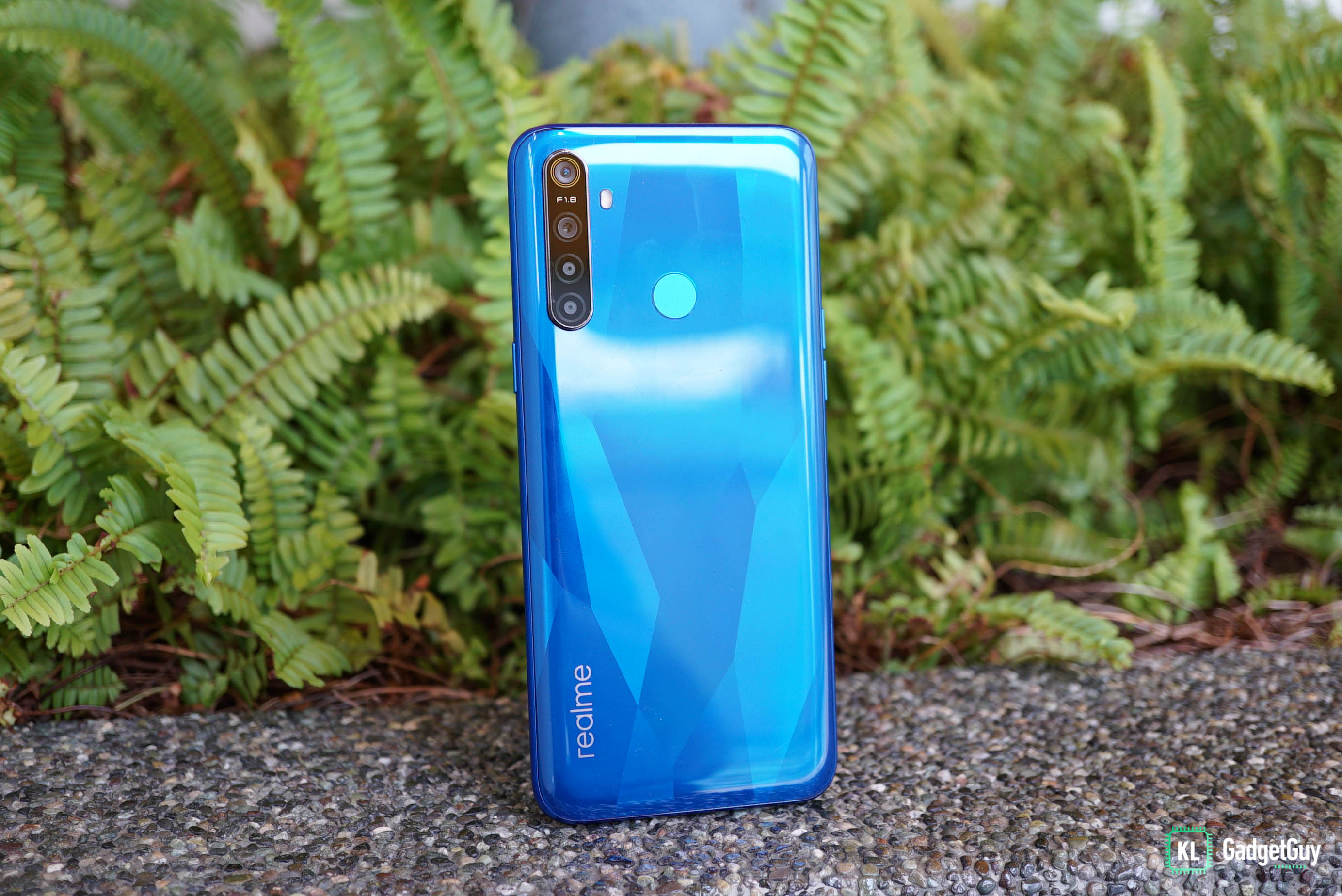 Priced at RM599 for the 3GB + 64GB variant and RM799 for the 4GB + 128GB variant, the realme 5 is indeed cheap – but when you take into account that the realme 3 Pro is now also priced at RM799 on Lazada, I say going for the latter would be the smarter choice – you get a Snapdragon 710 chipset, a 63-inch FHD 1080 screen, 4GB RAM with 64GB internal storage (expandable up to 256GB), and a double camera setup (16MP + 5MP). You're not sacrificing much, besides a smaller 4,045mAh battery; you'll get a better daily driver too as Yvonne points out in her review.
Also, for RM100 more, you can get the Samsung Galaxy A30s. It's better in almost every aspect –  sharper display, more premium-looking design, better camera performance and a clean Samsung One UI OS makes it worth your money.
There really isn't a situation I could see myself recommending the realme 5 to anyone – it's not a bad device, but with so many better options available for the same price, I'd put the realme in the back burner.
If for some reason you still want to buy the phone, you can get it at realme's official Lazada and Shopee stores.
The Good
Great battery life
Good daytime photos for all lenses
Easy to navigate OS
Affordable
The Not So Good
Lackluster performance
Dim display panel
Poor audio quality
Bland design