The Google Pixel 4 and Pixel 4 XL are official. During the Made by Google event in New York, the highly-anticipated smartphones we're unveiled to the public, sort off. The company's presentation on the phone was brief and kept out every technical specs of the phones.
Instead, they spoke mostly about the new software upgrades done to the phones' cameras. But let's not get ahead of ourselves; let's begin with size. The Pixel 4 measures at a small 5.7-inches while the Pixel XL is a 6.3-inch beast. Both displays are QHD+ OLED panels that push 90Hz refresh rate.
Over on the back, we see a square camera module which houses two camera lenses (16MP + 12MP) and a flashlight. What's new to the cameras is the introduction of 'dual exposure', a feature that allows you to adjust shadows and brightness with two separate sliders. This, along with improved machine learning, helps adjust white balance and colour corrections.
Plus, Night Sight is also improved and is now capable of taking brighter astro photography images in four minutes. Portrait mode also gets some tweaks, again with the help of machine learning, subject and background separation is better this time around.
For selfies, you get an 8MP shooter. Also at the front is a radar sensor that uses Google's Soli tech. This allows you to use air gestures to interact with your device. One example provided during the presentation was that it helps with face unlock – the phone detects your movement towards it and preps the camera even before you touch it. Once you pick it up, the camera is ready to scan and your phone will be unlocked.
Under the hood is a Snapdragon 855 chipset along with 6GB RAM with up to 128GB internal storage. A 2,800mAh battery powers the Pixel 4, while the bigger Pixel XL gets a 3,700mAh battery. Both devices support up to 18W fast charging via USB C, along with wireless charging too.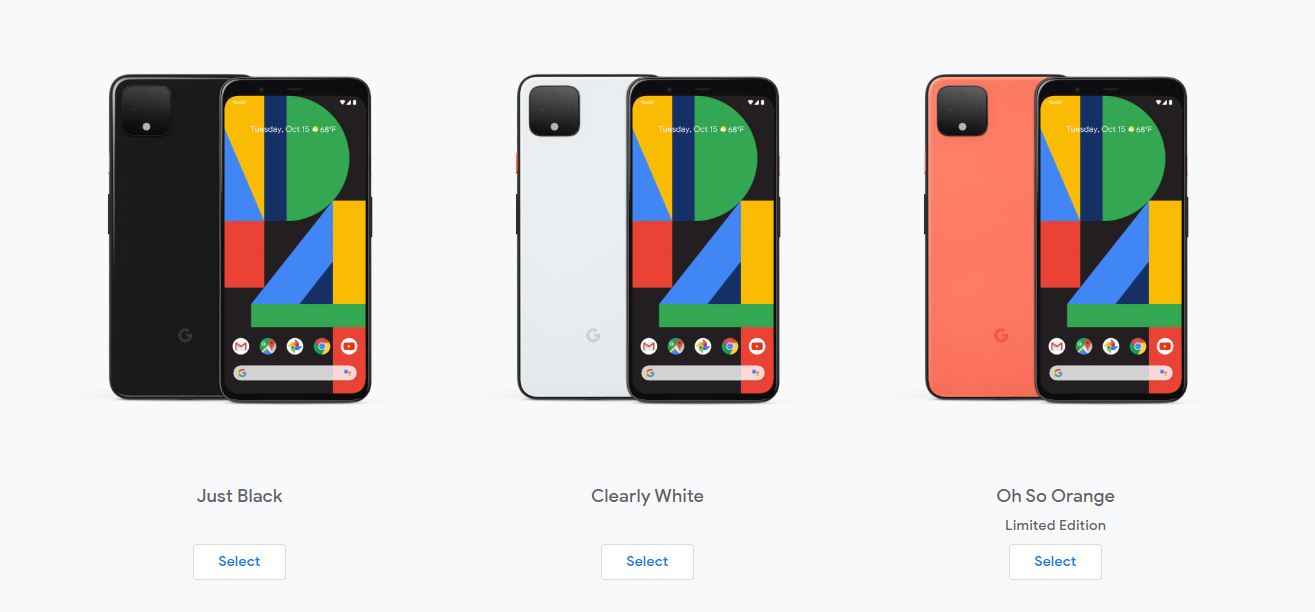 Both devices will be available in Clearly White, Just Black and Oh So Orange, which is limited. The Google Pixel 4 is priced from $799 (RM3,348), while the Pixel 4XL is priced from $899 (RM3,767).