With the Google Made event happening tomorrow at 10pm, we're expecting the launch of the company's flagship smartphones, the Google Pixel 4 and Pixel 4 XL.
With this, American and Canadian retailers have started prepping their online portals for pre-orders of the devices, and have accidentally made it available for all to see – official product pages for the phones along with its looks and specs have all been disclosed.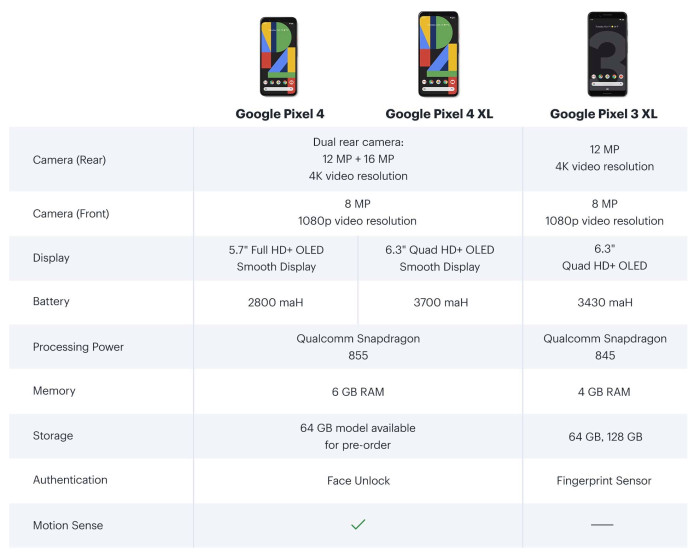 We've seen a lot of the phone's aesthetics already, so we're going to forego that and focus on the internals. According to 9to5Google, both devices will sport a dual rear-camera setup (12MP + 16MP) along with support for 4K video recording. For selfies, you get a single 8MP selfie lens.
The regular Pixel 4 sports a 5.7-inch FHD OLED 'Smooth' display while the Pixel 4 XL will sport a much bigger 6.3-inch QHD+ OLED 'Smooth' Display – we reckon the 'smooth' here refers to the panel's refresh rate, which could be 90Hz.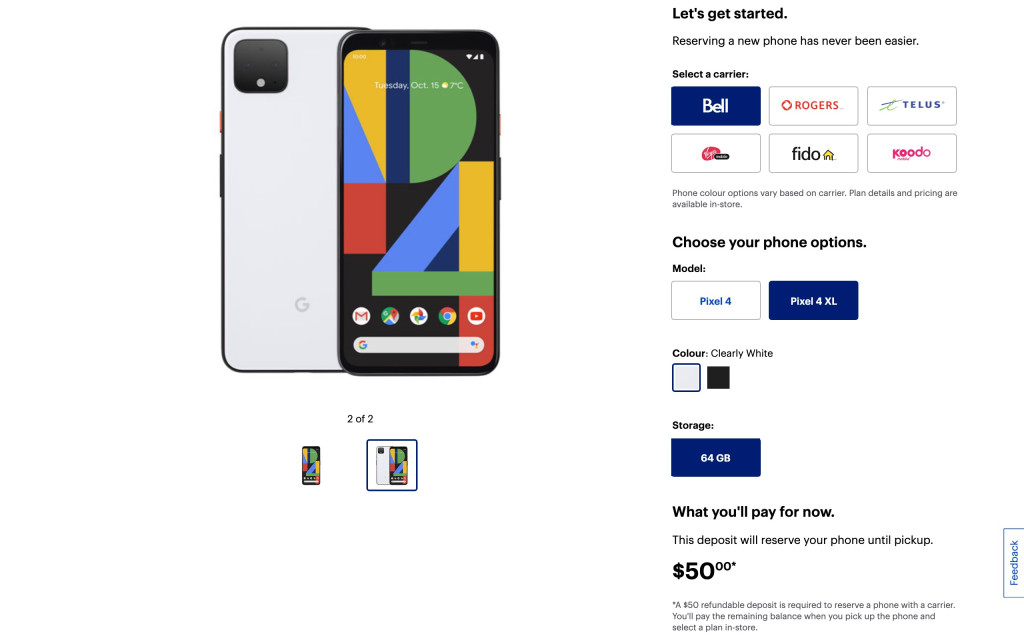 Both phones will come equipped with a Snapdragon 855 chipset along with 6GB RAM. For storage, pre-order models come with 64GB internal storage, while retail releases should offer up to 128GB of storage at the very least.
What's surprising is that both phones will come with relatively small batteries – the Pixel 4 with a 2,800mAh battery, while the Pixel 4 XL with a 3,700mAh pack. The latter is still decent, but with the Pixel 4, you're going to struggle with battery life.

But hey, at least both phones support Soli, an air-gesture centric feature that lets you control your phone without actually touching it. There's also Active Edge as usual which also lets you summon your Google Assistant. Colour options include Just Black, Clearly White, and Oh So Orange.
These leaks seem pretty legit, but we recommend you reserve judgement until the phones' official launch tomorrow.