Looks like the competition is heating up for the once king of satellite TV providers Astro, as the new kids on the block Sirius will be offering a similar service when they launch this November 4.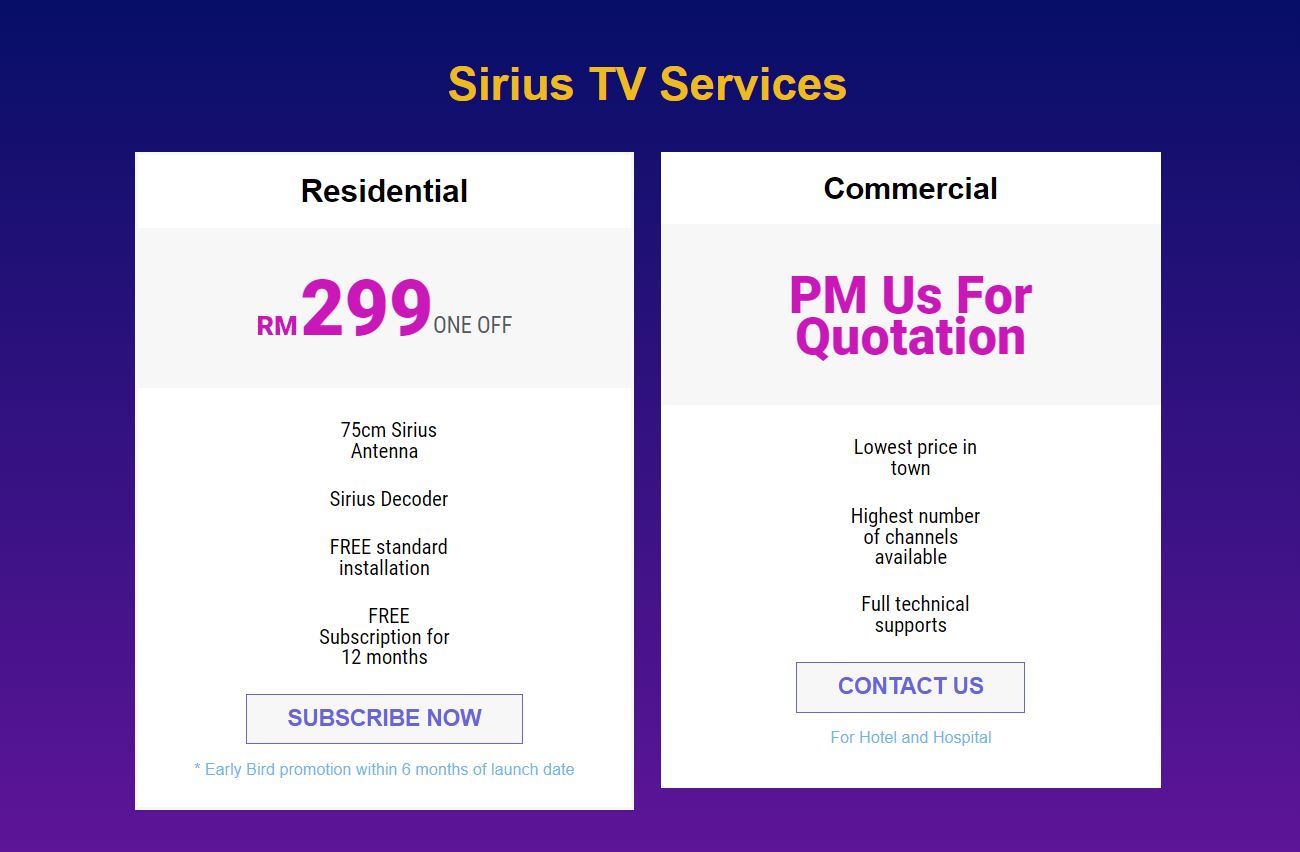 According to SoyaCincau, the newbies will offer 12-months of free subscription to try and break into the now free market – Astro's exclusive satellite TV provided license expired in 2017. You do have to pay a one-off fee of RM299 to pay for the satellite dish and TV decoder – installation fee is free according to Sirius.
What's also interesting is that Sirius will offer 30 channels from the get go – Astro of course have more under their belt, including in-house channels. Sirius is, well…serious because they're MCMC licensed and have partnered with Gernman giants SES, utilizing the company's tech and equipment as well as content delivery system.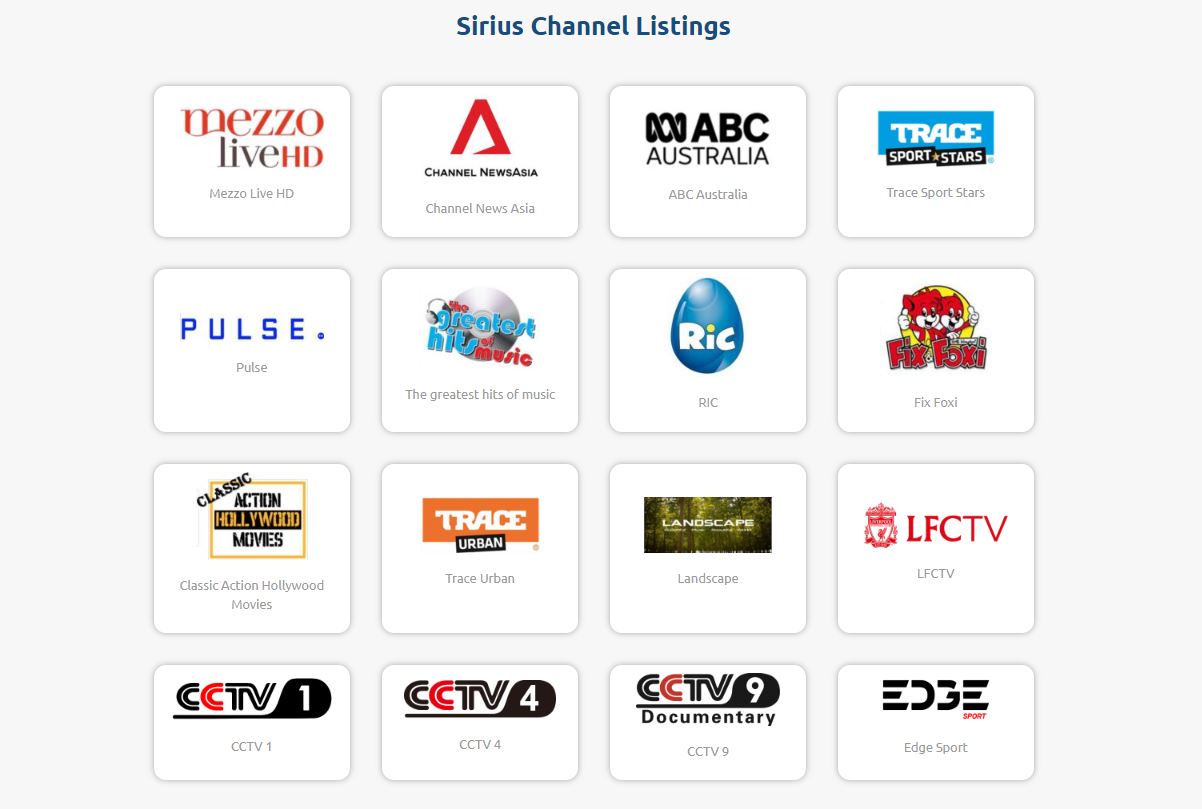 The channels that you can look forward to getting out of the box include TV 1, TV3, 8TV, CCTV 1,4,9; as well as LFCTV (sports) and more. It looks like your standard hotel TV offerings and we don't expect these to whet anyone's appetite; but here's the catch – the monthly subscription fee starts from as low as RM20 per month, or RM200 per year. Plus, we reckon during the 12-month free subscription period, Sirius will add more channels to your list.
This is great for those who don't want to pay an excess for Astro's channel packages. Despite supposedly launching next month, the company's website look a little short on polish, so we'll reserve judgement after the service is officially available.