Cashless payment is growing in Malaysia and Touch 'n Go eWallet is no doubt one of the popular ones. Now, the company is partnering with MULA, the ride-hailing service to offer cashless payment method.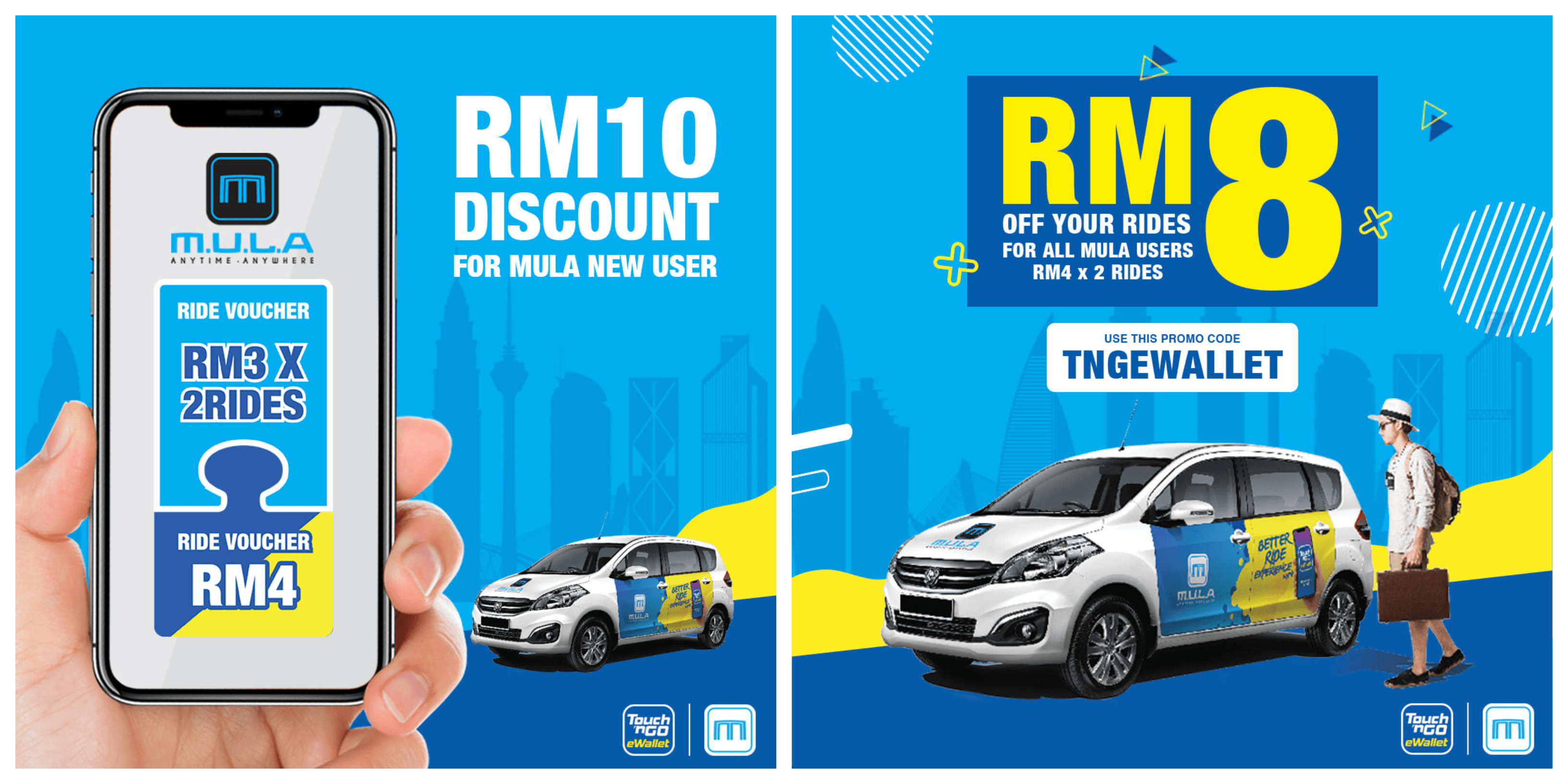 For first time MULA users, they'll be getting RM4 off when they book a MULA ride with TnG eWallet. MULA users who complete the TnG eWallet registration will also get RM3 off in vouchers for two rides, and new and existing users can get another RM4 off for two rides when they use the promo code "TNGEWALLET".
MULA first begun in 2016 and since then has introduced a few features such as SOS in-app button, MULA Pre-Book function and MULA Pink. Female passengers get to pick female drivers when they use MULA Pink and the company believes that this is not only safer for them, but also creates more job opportunities for women.
MULA can be downloaded on both App Store and Play Store. For more information, visit Touch 'n Go eWallet and MULA's Facebook pages.