I've been wearing the Fitbit Inspire HR since I first got it and that has been more than half a year. It came at the right time — I had just joined the gym back then — and I swear I almost never not wear it when I go to gym. But all good things must come to an end. Okay technically it's not an end, but Fitbit just launched the Fitbit Versa 2 in Malaysia and I got my hands on it so I'm putting away the Inspire HR for a while.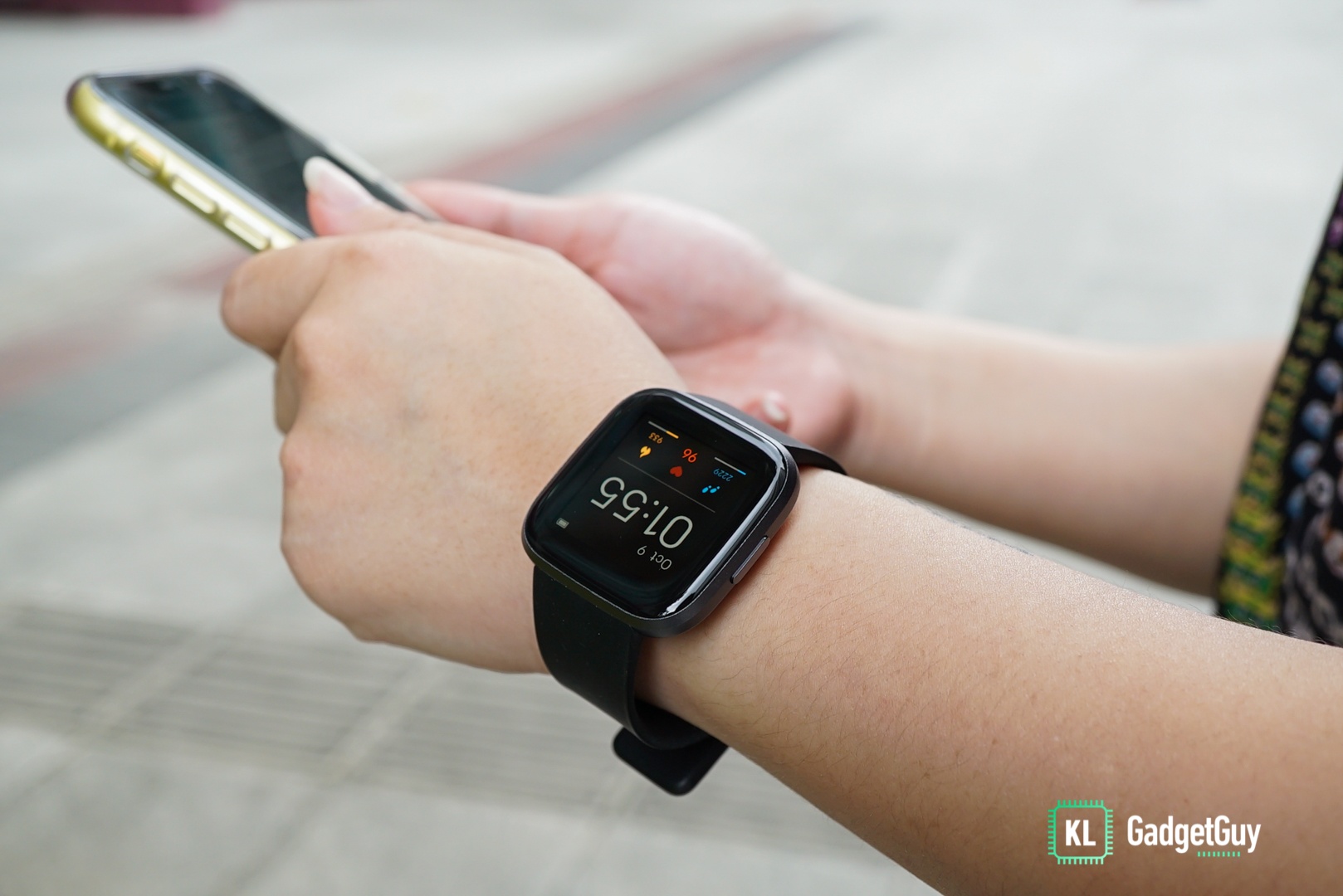 Moving from a fitness tracker to a smartwatch definitely has some changes, but I did get used to it pretty quickly. First thing to note is obviously the change in design; the Versa 2 has a square display with a bigger screen. It now comes with an Always-On AMOLED display which can be turned off (ironic, I know) and compared to its predecessor, it has ditched the Fitbit branding on its bottom bezel and reduced the number of buttons from three to one. Still, it has significantly obvious bezels that some might find…ugh. Not me though; this is an upgrade for me since the Inspire HR has even bigger bezels. The Versa 2 also has the ability to adjust brightness depending on your surroundings and I am impressed that its maximum brightness is not just all talk.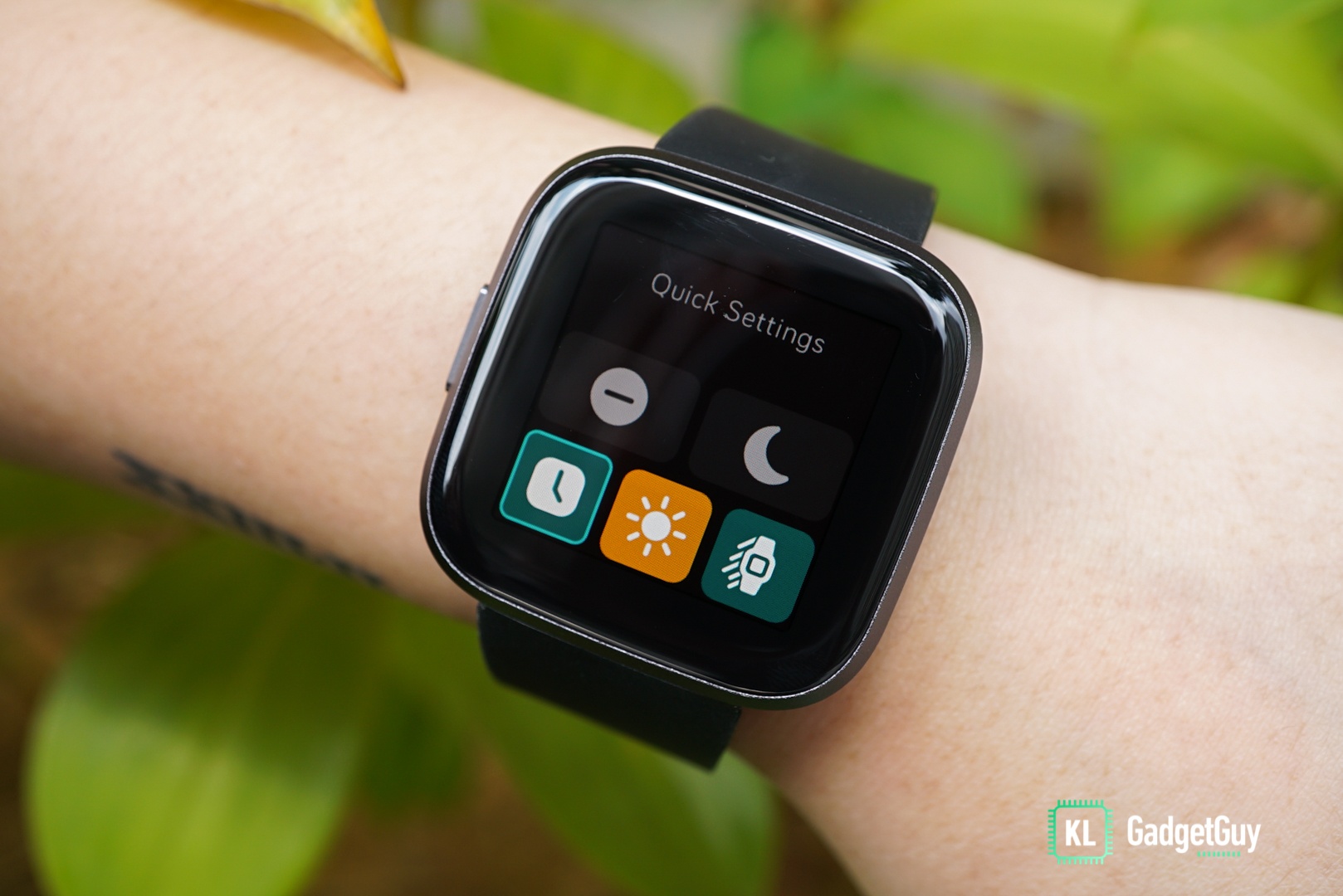 Truth be told, the Versa 2 still leans towards a fitness tracker — it has smartwatch features but cannot compete against full-fledged smartwatches like the Apple Watch. It's still pretty lightweight and it remains simple with its UI and uses both swipe and tap gestures. The only button now either helps me wake the screen or go back to the previous screen. Of course, being somewhat of a smartwatch has allowed me to read my notifications properly — the Inspire HR could not display long messages in their entirety. Sadly, Alexa isn't supported in Malaysia so I don't get to talk to her and because I'm an iPhone user, I also don't get voice replies. Also, even though the Versa 2 supports Fitbit Pay, the payment system is not available in Malaysia. If I had to pick to either get Alexa or Fitbit Pay, I'll probably go with the latter.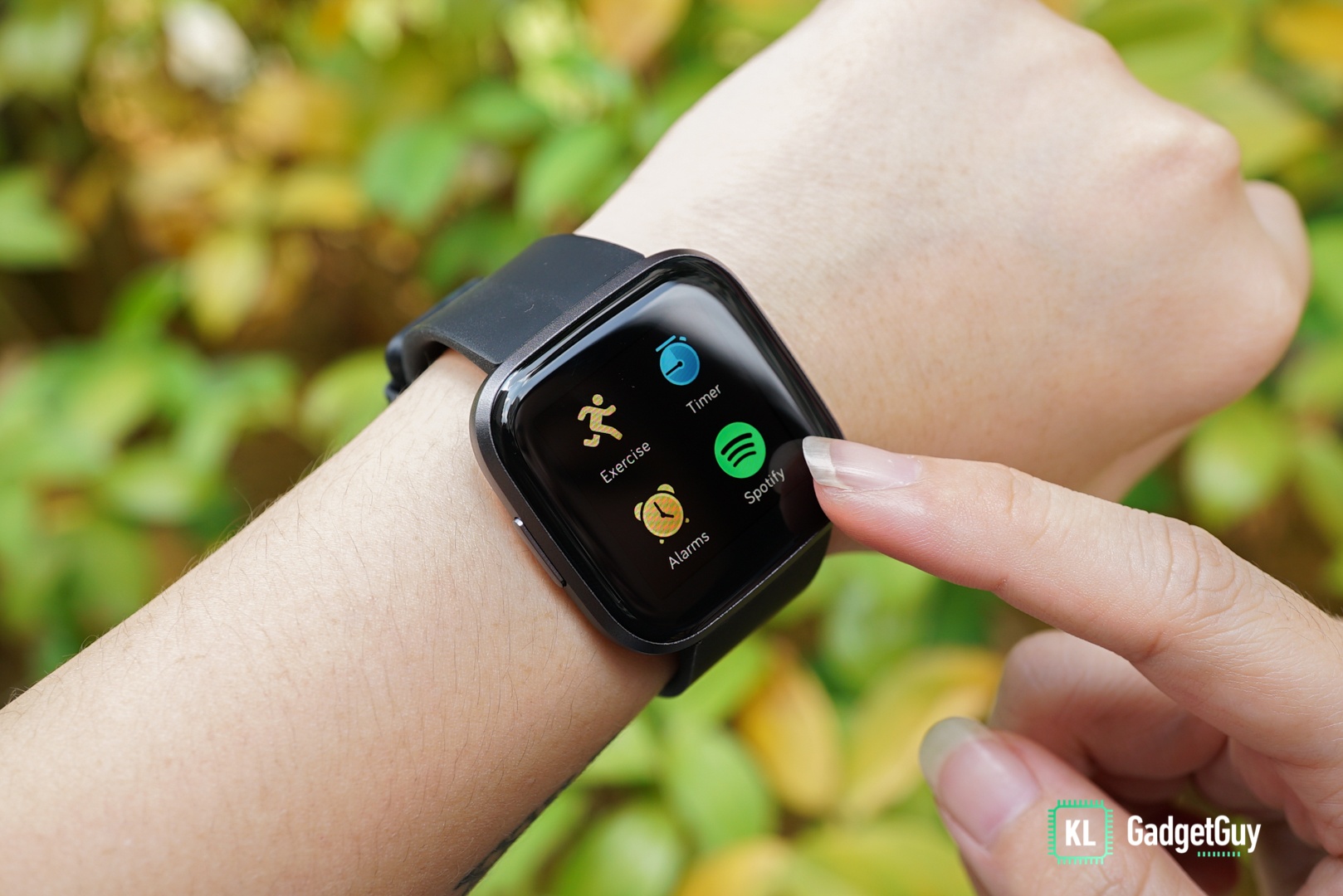 One thing that made me pick the Versa 2 over the Inspire HR is the Spotify app that is finally available on the smartwatch. Despite not being able to download and stream songs from Versa 2 itself, I still appreciate the ability to control music playback with the smartwatch. There are also many other apps that can be download such as Deezer, TRX Training and games like Flappy and 2048, but I like things simple, so I only kept Spotify and the essential apps.
As expected, the Versa 2 can track everything the Inspire HR can — daily steps, calories burned, water intake, sleep and heart rate. I can track various kinds of exercise and if I forgot to do so, it can automatically track several of them (running, cycling, walking).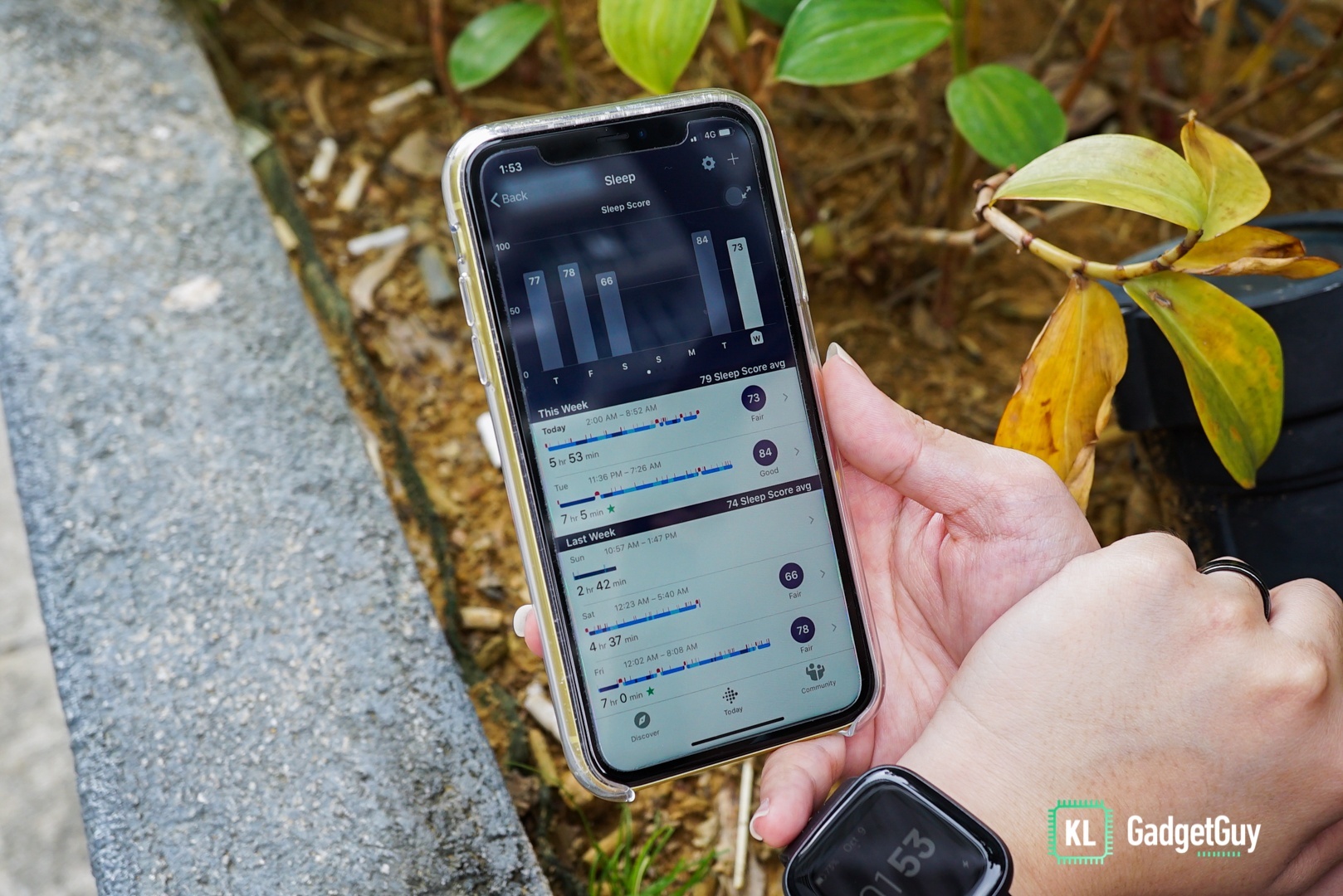 One thing I am constantly focused on is sleep tracking. Fitbit has been very accurate with its sleep tracking feature and I constantly check my sleep data to ensure that I get enough/more sleep. What's better is that Fitbit now offers Sleep Score, where the app rates your sleep based on your sleep data. So far, I've yet to achieve an average Sleep Score of 80, so I'm still putting efforts in getting better sleep at night to get that 'good' rating. Thanks to how lightweight the Versa 2 is, wearing it to sleep is also comfortable.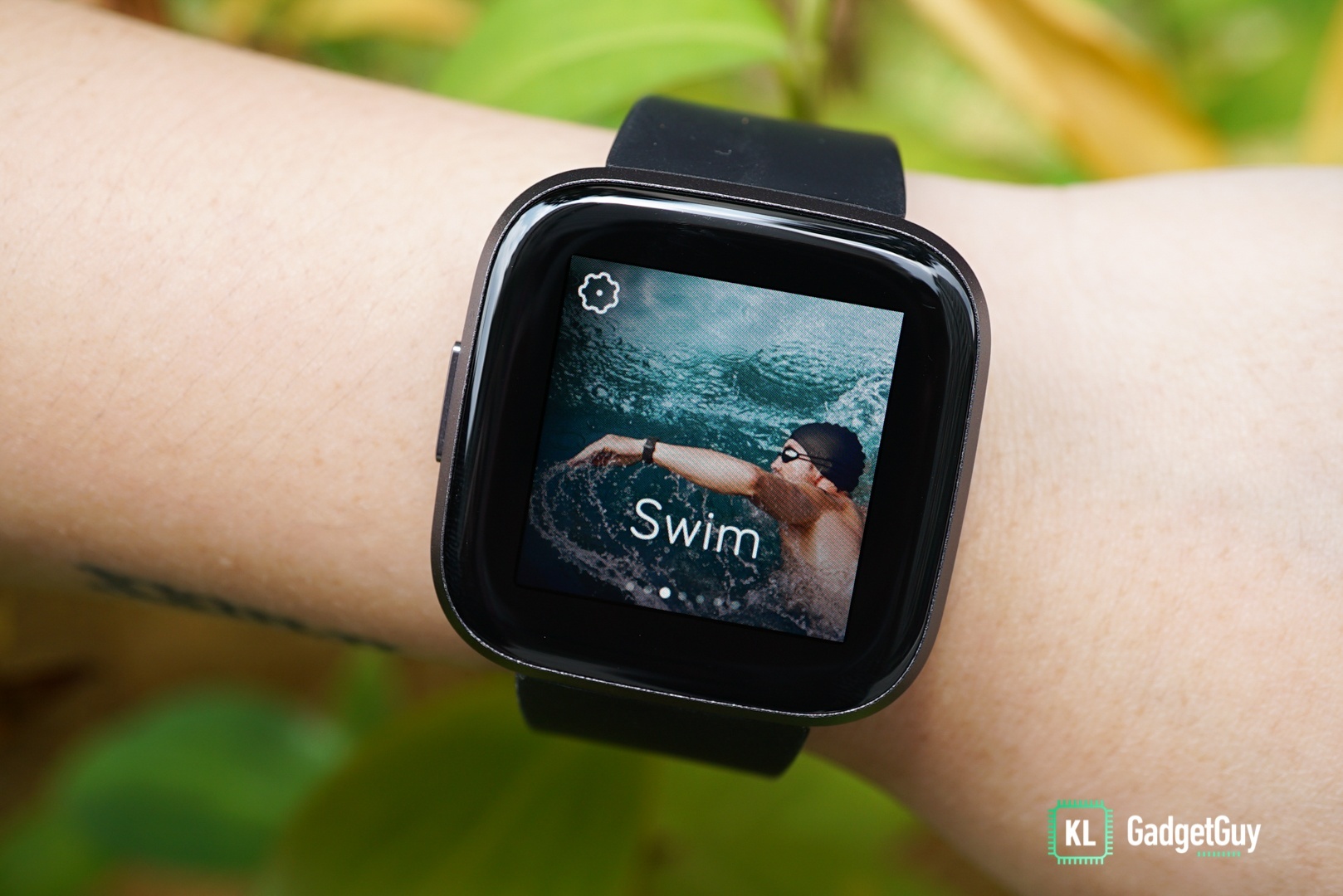 The Versa 2 is also waterproof, so you can wear it when you're swimming but I can't swim, so at best the smartwatch just gets wet from shower or dish-washing sessions. Despite using it for several weeks now, I find the Versa 2 with less scratches, so I'm grateful that Fitbit used the Corning Gorilla Glass 3 for its display.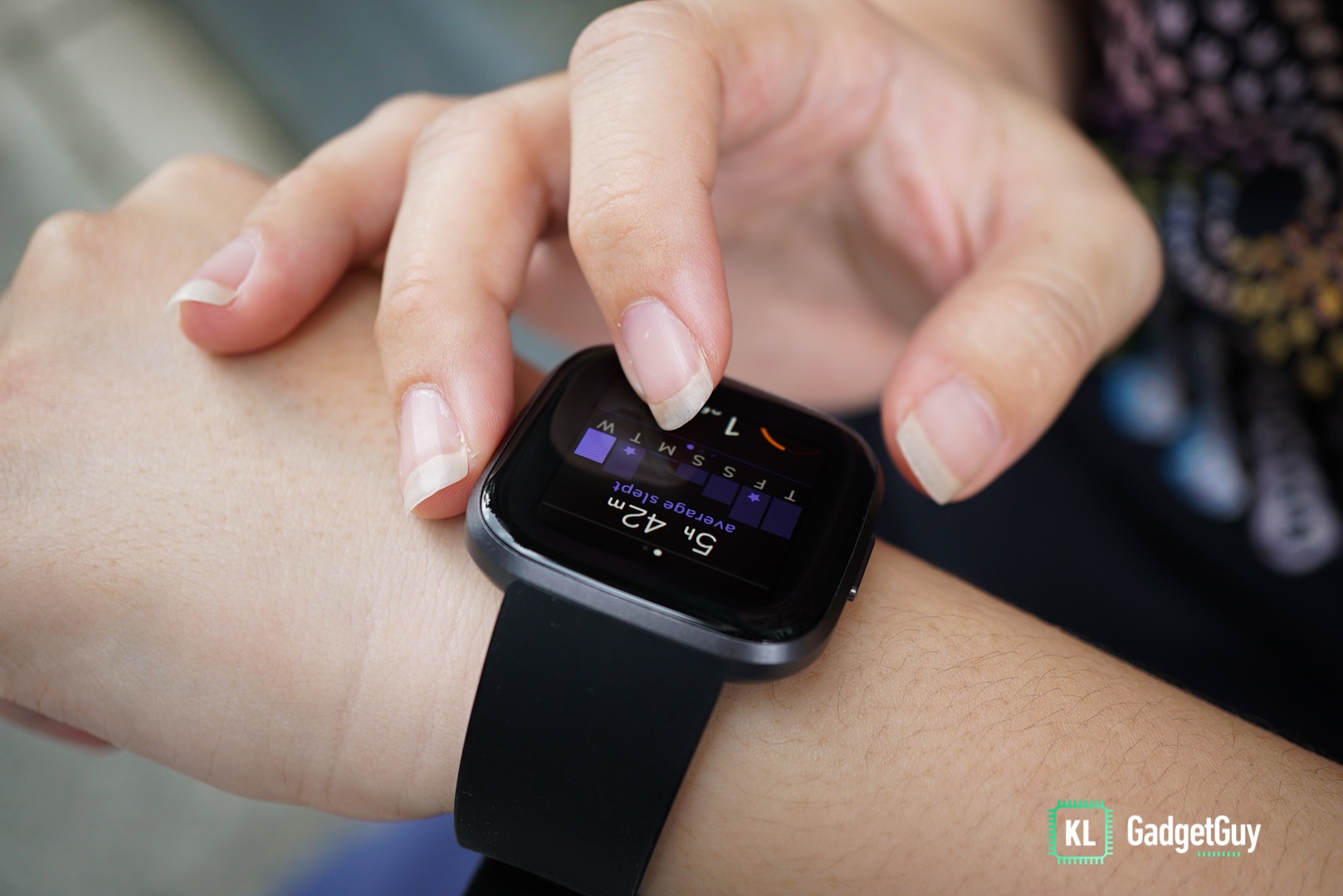 Although Fitbit announced the Versa 2 to come with up to six days of battery usage, I found myself charging the device every four to five days. Nevertheless, I'd say that's quite impressive for a smartwatch/fitness tracker. But if you are someone who likes the Always-On display feature, then be prepared to sacrifice some battery life. The Versa 2 also doesn't come with a build-in GPS module, but I think that's fine since it'll definitely drain the battery faster.
Verdict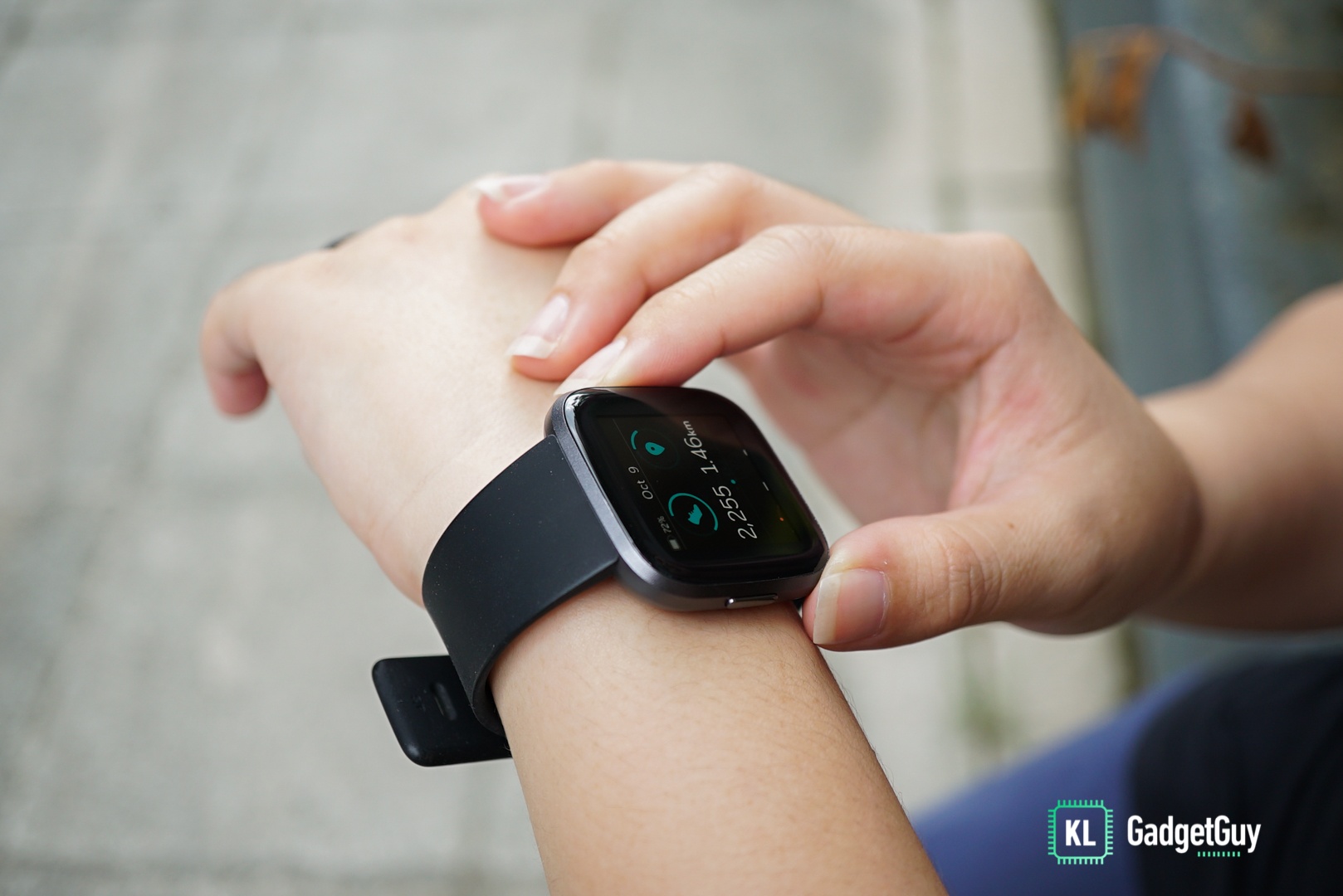 The Fitbit Versa 2 is both a smartwatch and a fitness tracker, but there's obviously more fitness tracking features compared to smartwatch features. It's a great device but could be improved since it's priced at RM998. I'd be less reluctant to pay almost RM1,000 if the device could at least support speech replies for iPhone users and offer downloading and streaming of Spotify music within the watch itself. But anyways, I've made my decision. I'm not switching back to the Inspire HR.
The Good
Bright Always-On AMOLED display
Long battery life
Waterproof
Comfortable and lightweight
Supports Spotify
The Not So Good
Can't download and stream Spotify songs on its own