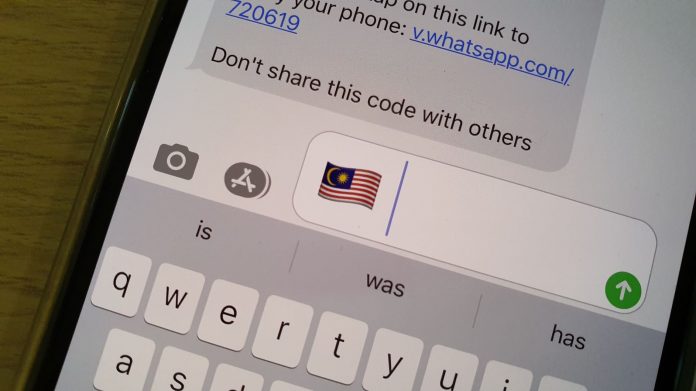 While Apple has attempted to fix bugs and emojis in iOS 13.1, it seems like one sharp eyed Malaysian has spotted an error on the Malaysian flag emoji.
I hope you can rectify this emoji @tim_cook

CC @chedetofficial pic.twitter.com/OylUbnDZqO

— Hafifi Hafidz  (@h_hafidzz) September 26, 2019
Reported by Amanz, Twitter user @h_hafidzz has found out that the 5th red stripe of the Malaysian flag isn't show in full and has been covered by the blue square area of the flag, this error isn't present on earlier versions of iOS.
In fact, a further investigation reveals that Twitter and WhatsApp also made the same error on the Malaysian flag.
We believe Apple would've already been notified of this error and is fixing this as soon as they could, as the company has no intentions of desecrating a flag.
So, are we seeing an iOS 13.1.1 update soon?