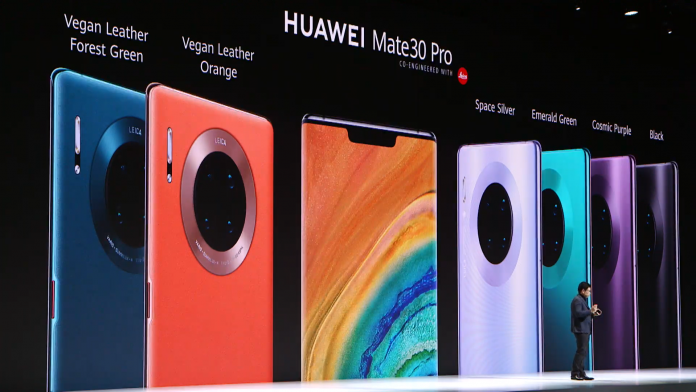 It's finally here – arguably the most anticipated smartphone of the year, even more so than the iPhone 11, is finally launched. It's the most anticipated thanks to the whole trade war conundrum – folks have been eagerly waiting to see if Huawei will continue to use Android, or their own Harmony OS to power their new Mate 30 series.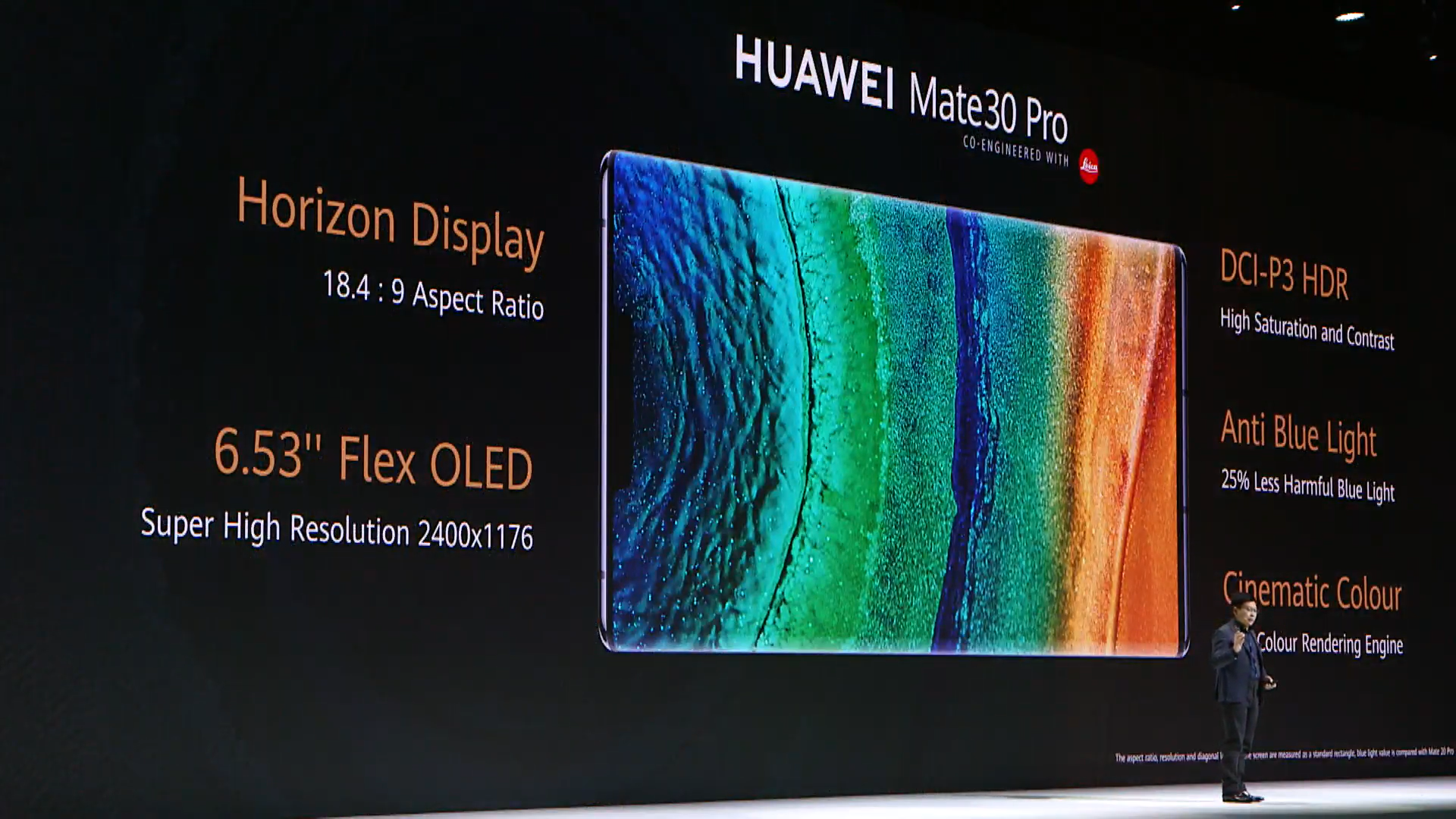 We can now confirm that the new series will support Android 10. But we'll get to that in a bit, let's get the usual checklist sorted first. There are three devices launched – the Mate 30 boasts a massive 6.62-inch OLED display with a notch; while the Mate 30 Pro and Mate 30 Pro 5G are smaller 6.53-inch devices with the Huawei Horizon Display curved display which boasts 88-degree curved edges.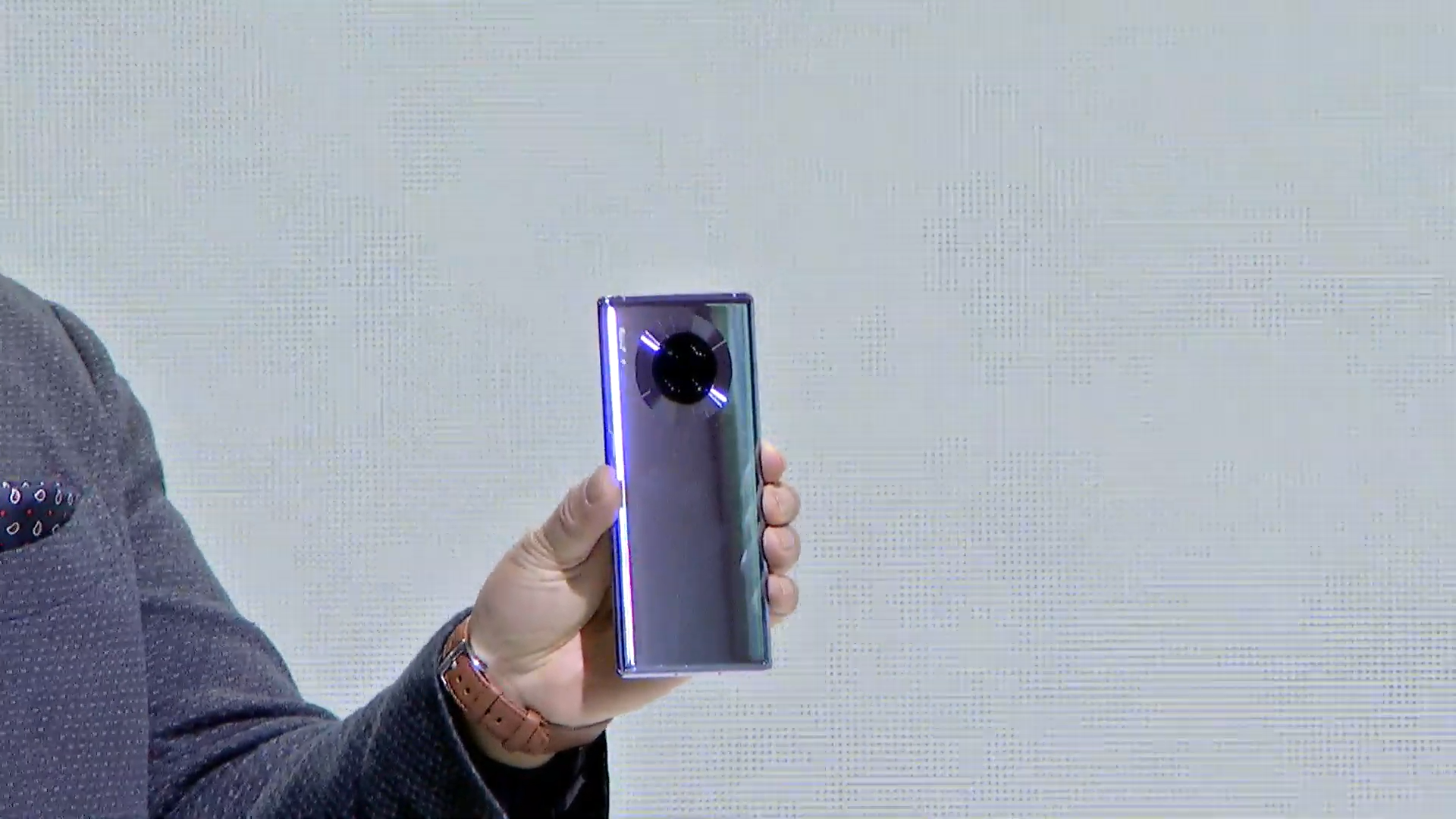 Over at the back, the 'ring' camera module turns out to be true all along – the metallic ring encircles  a triple camera setup on the regular Mate 30 and a quad-camera setup on the Mate 30 Pro. Starting with the latter,  arranged in a square like the Mate 20. The Mate 30 sports a 40MP main lens + 8MP telephoto lens and a 16MP ultrawide lens. The Mate 30 pro takes things up a notch with what Huawei calls two main lenses in the form of a 40MP SuperSensing Wide lens and a 40MP UltraWide Cine shooter. Their coupled with an 8MP telephoto lens and a 3D depth sensor.
Both devices have OIS and AIS support as well as up to 45x zooming range. The Mate 30 Pro has an ISO level of up to 409,600 for great night time shots.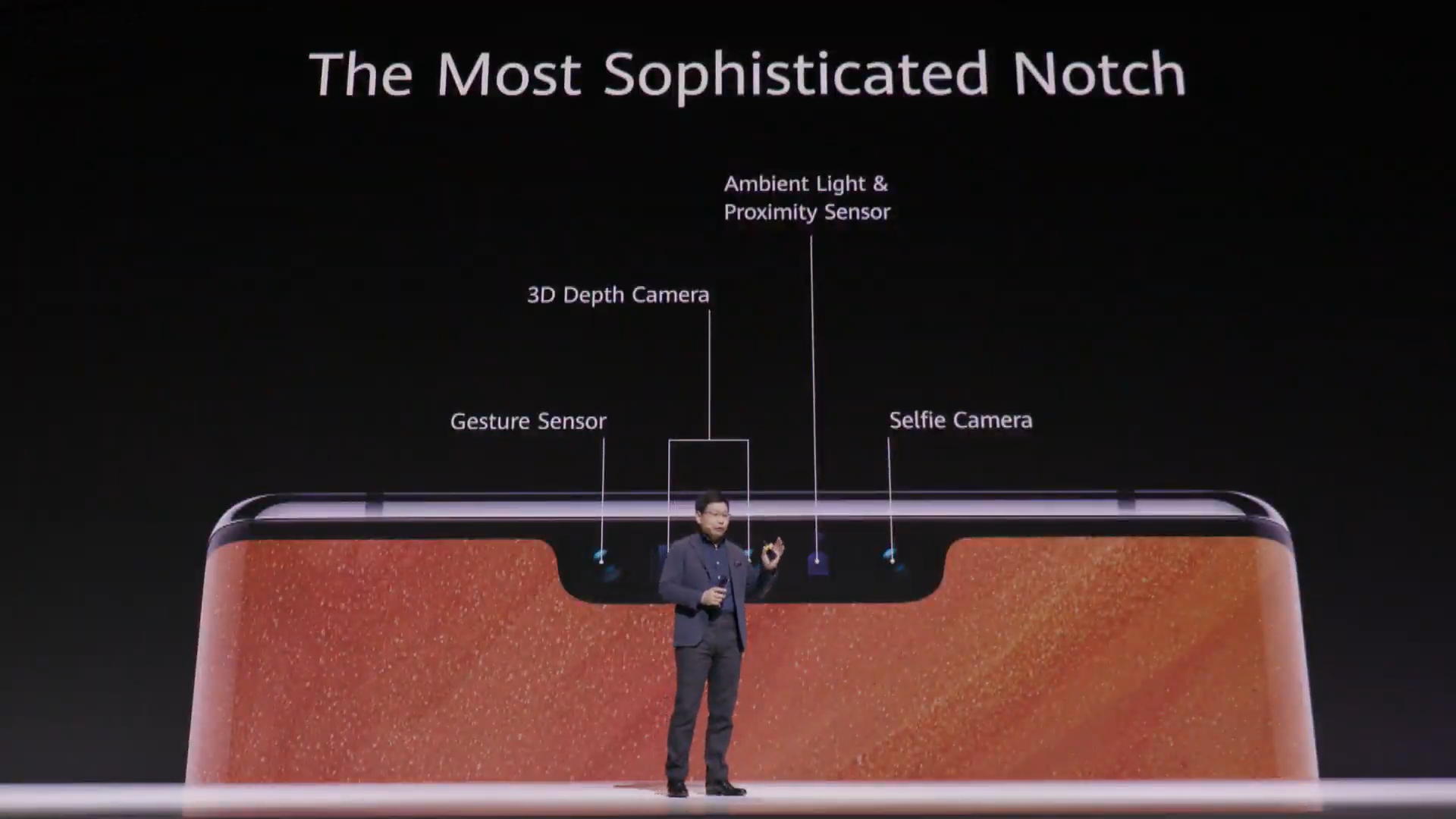 For selfies, both devices sport a 24MP lens, while the Mate 30 Pro has gesture, depth as well as ambient light and proximity sensors too. The curved edge of the Mate 30 Pro means that there can't be a volume rocker, so Huawei's workaround is the Side-Touch Interaction feature that allows you to double tap the edges of the panel to control volume. Plus, it works on both sides so you can use either one of your hands.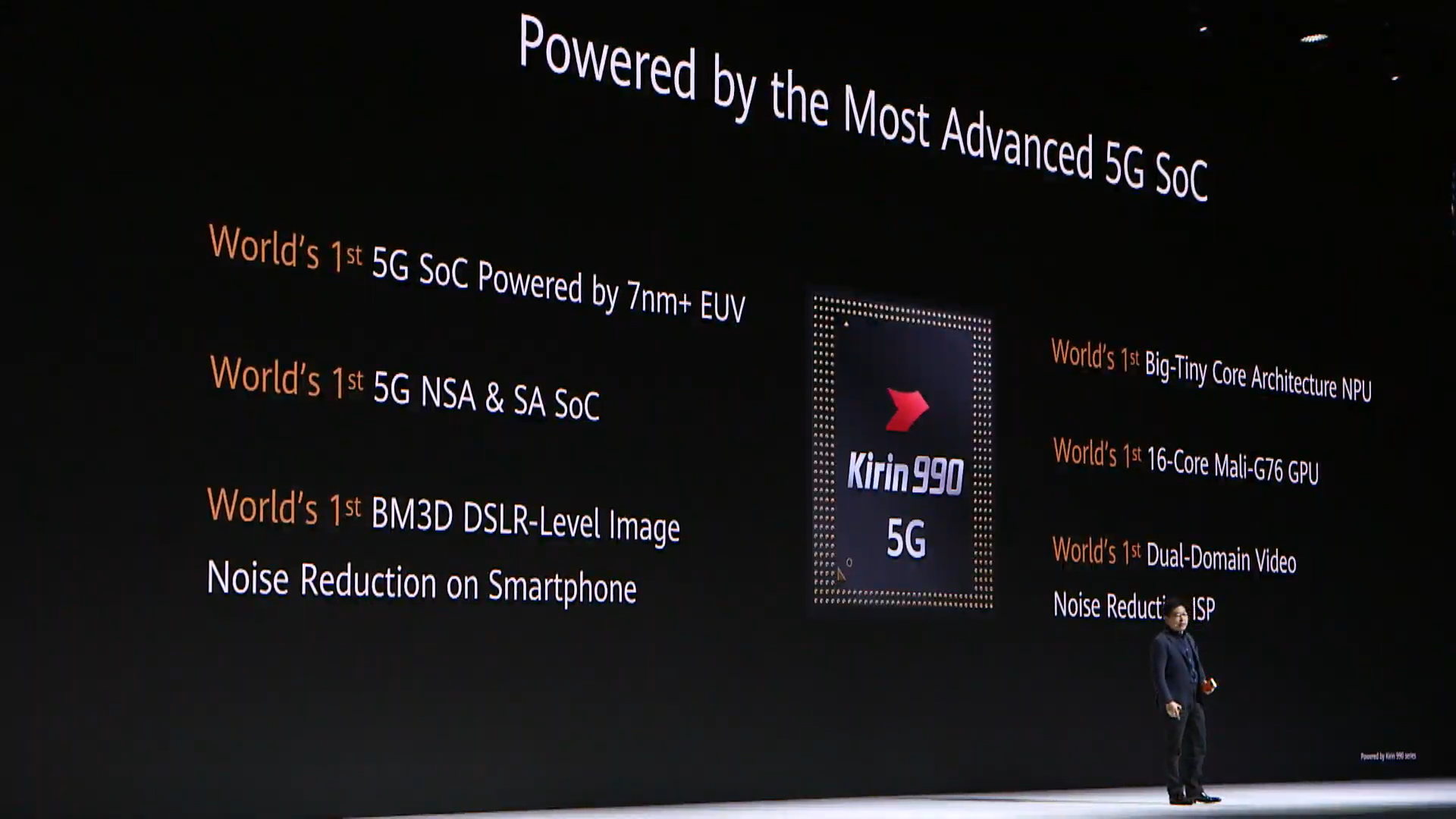 Under the hood, both devices are powered by the Kirin 990 and the Kirin 990 5G for the Mate 30 Pro 5G variant – according to Huawei, you should achieve up to 1,500Mbps download speeds. The chipset supports up to 8 5G bands, and have 14 dedicated antennas. In terms of performance, Huawei claims that the Kirin 990 5G offers up to 23% more power from the CPU and 39% more power from the GPU compared to its predecessor.
The Mate 30 gets 8GB RAM with 128GB internal storage; the Mate 30 Pro and 5G variant with 8GB RAM and 256GB internal storage.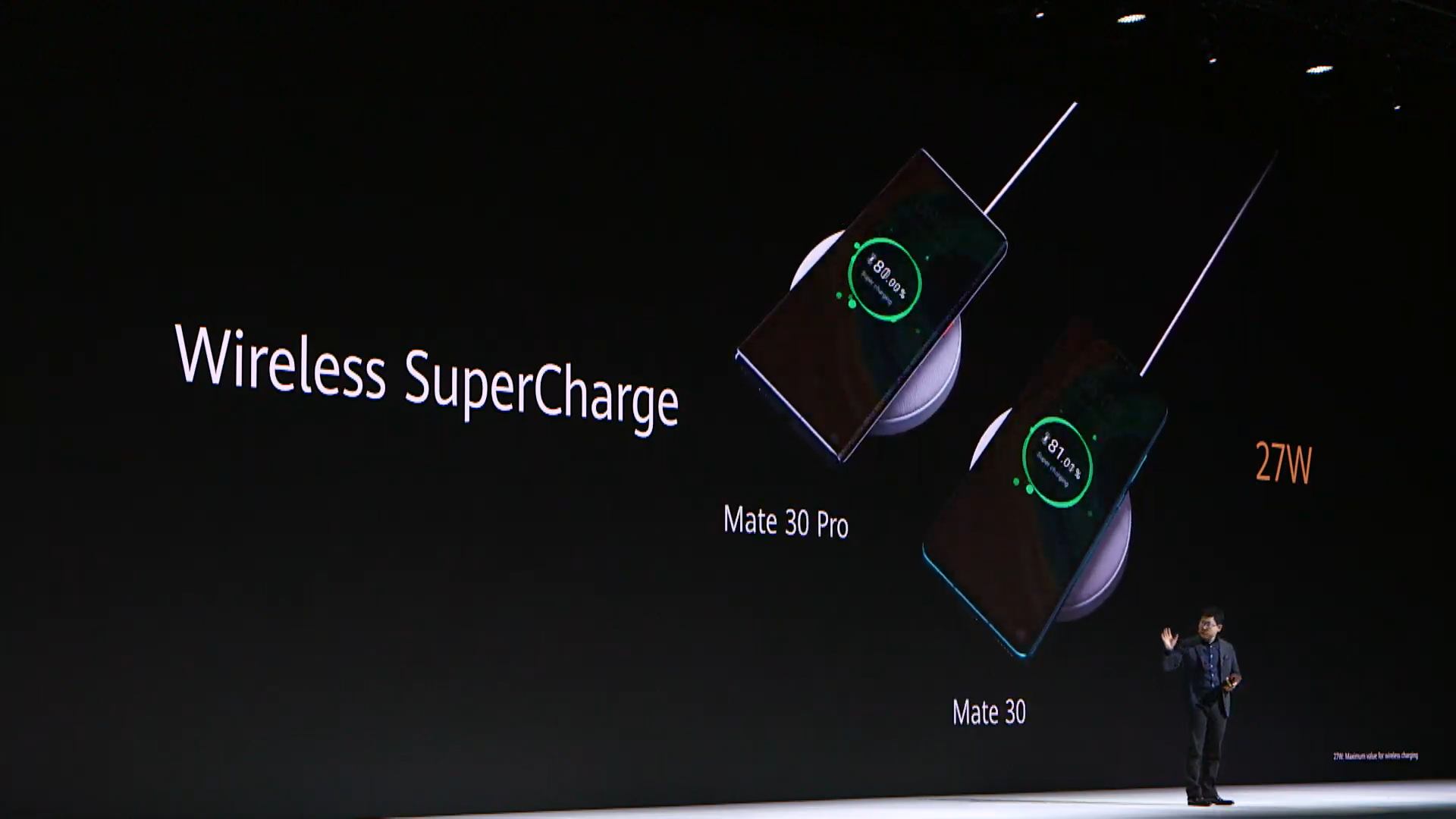 The Mate 30 is powered by a 4,200mAh battery while the Mate 30 Pro sports a 4,500mAh battery. Both devices support 40W SuperCharge as well as 27W Wireless SuperCharge.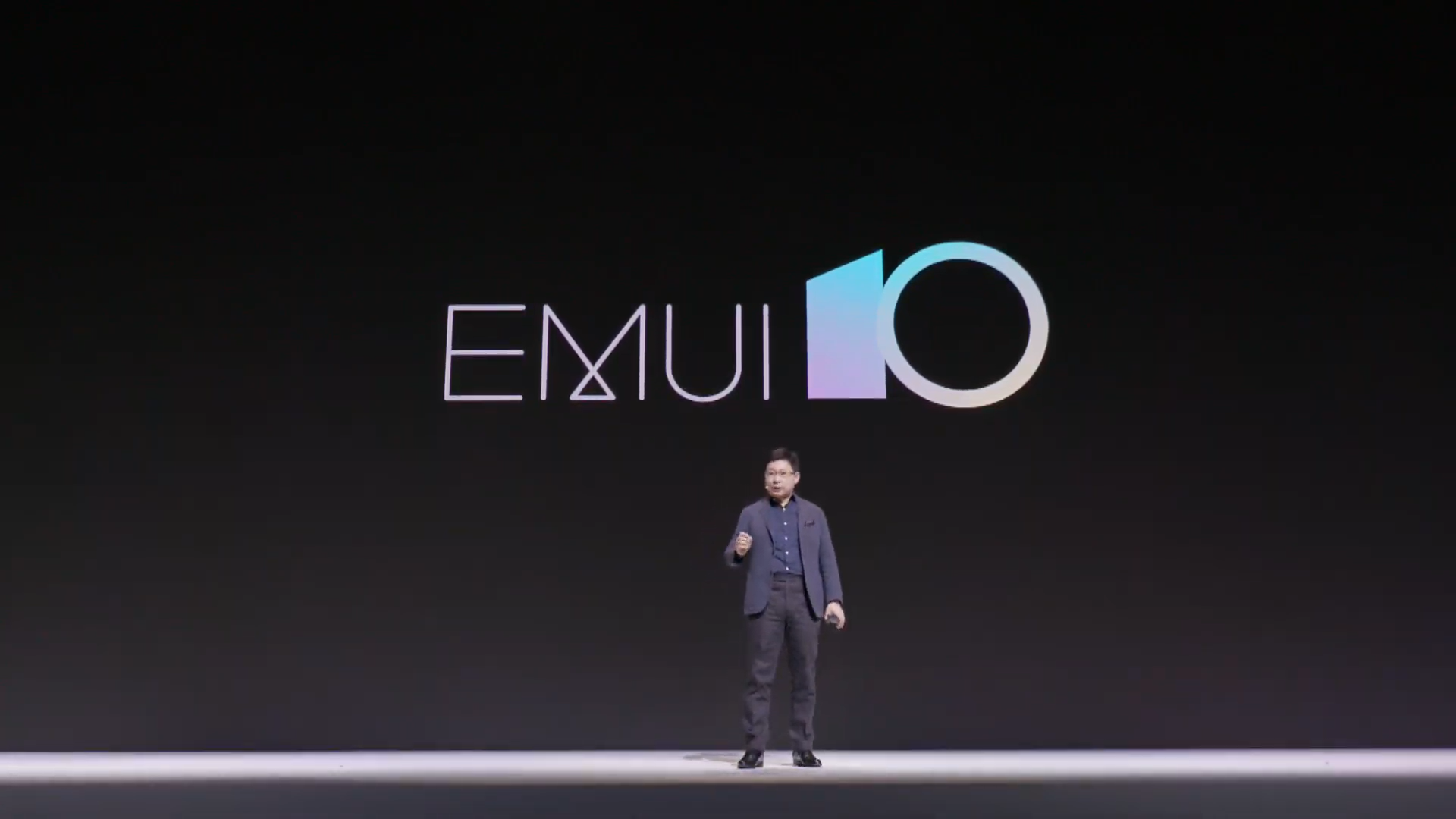 Huawei CEO Richard Yu confirmed during the launch that the Mate 30 series will support Android 10, but very briefly. He then quickly transitioned to talking about EMUI 10. So let's do that too – the new custom OS comes with a few interesting features like motion gestures, a system wide dark mode, a new always-on display and more. Although we reckon you won't have access to Google Play Store as well as Google Apps, Huawei reiterates that their own App Gallery is still available to use.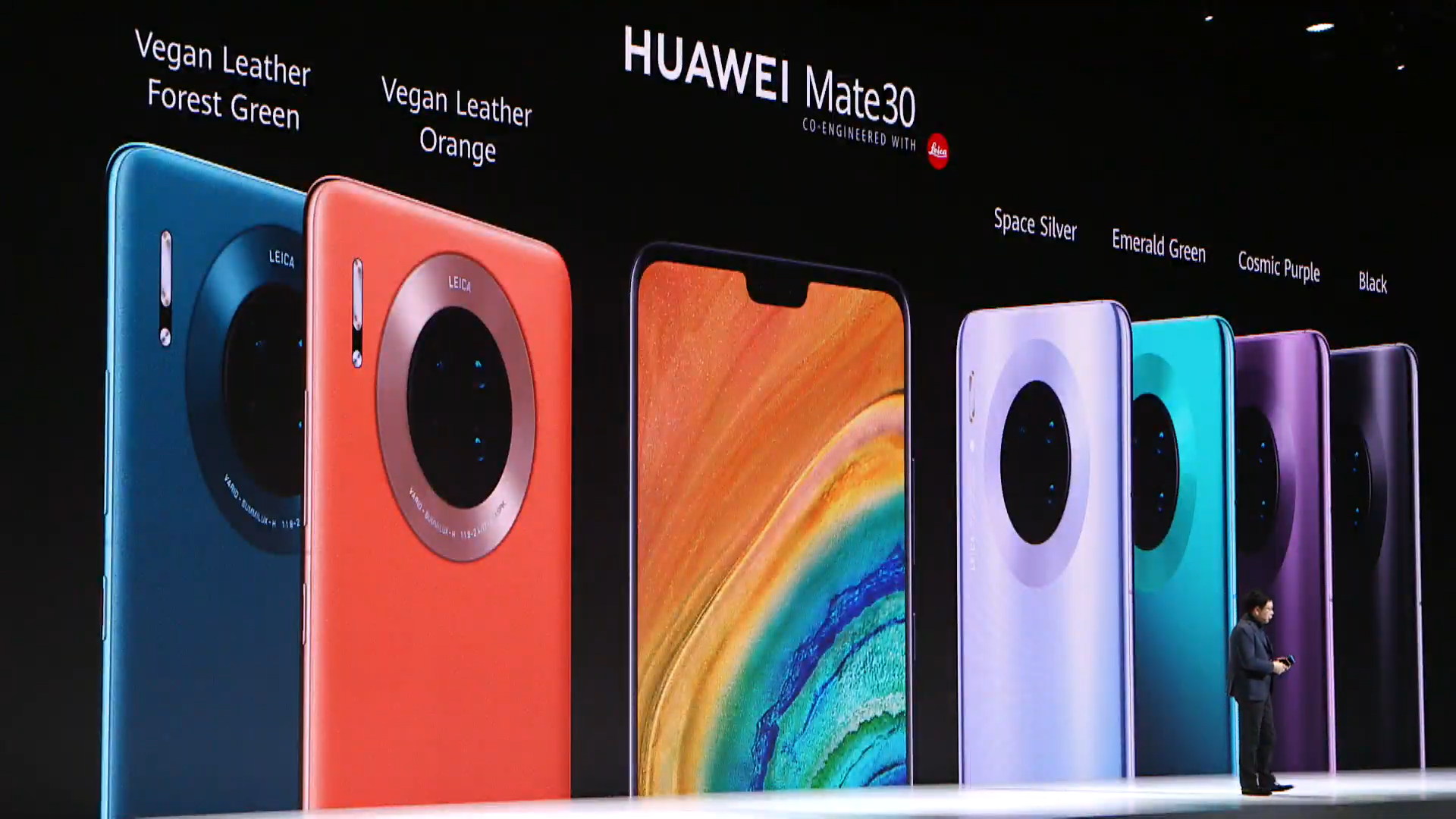 The Mate 30, Mate 30 Pro and Mate 30 Pro 5G are available in Space Silver, Emerald Green, Cosmic Purple, Black as well as Vegan Leather Orange and Vegan Leather Forest Green.
The Huawei Mate 30 is priced at 799 Euros (about RM3,704), the Mate 30 Pro costs 1,099 Euros (about RM5,095) and the Mate 30 Pro 5G at 1,199 Euros (about RM5,559). Do keep in mind however that European prices are inflated with VAT taxes, so it will cost much lesser when the phones arrive in Malaysia.