The OPPO A9 2020 is about to launch tomorrow (September 18) but if you're already hooked and decided to purchase the phone, you'll be getting several great deals when you pre-order it tomorrow.
OPPO will be offering a one-year screen protection warranty worth RM99 and an exclusive bag worth RM159 when customers pre-order the OPPO A9 2020. You can pre-order it at OPPO Concept Store, OPPO Online Store and also OPPO's Official Store at Lazada and Shopee.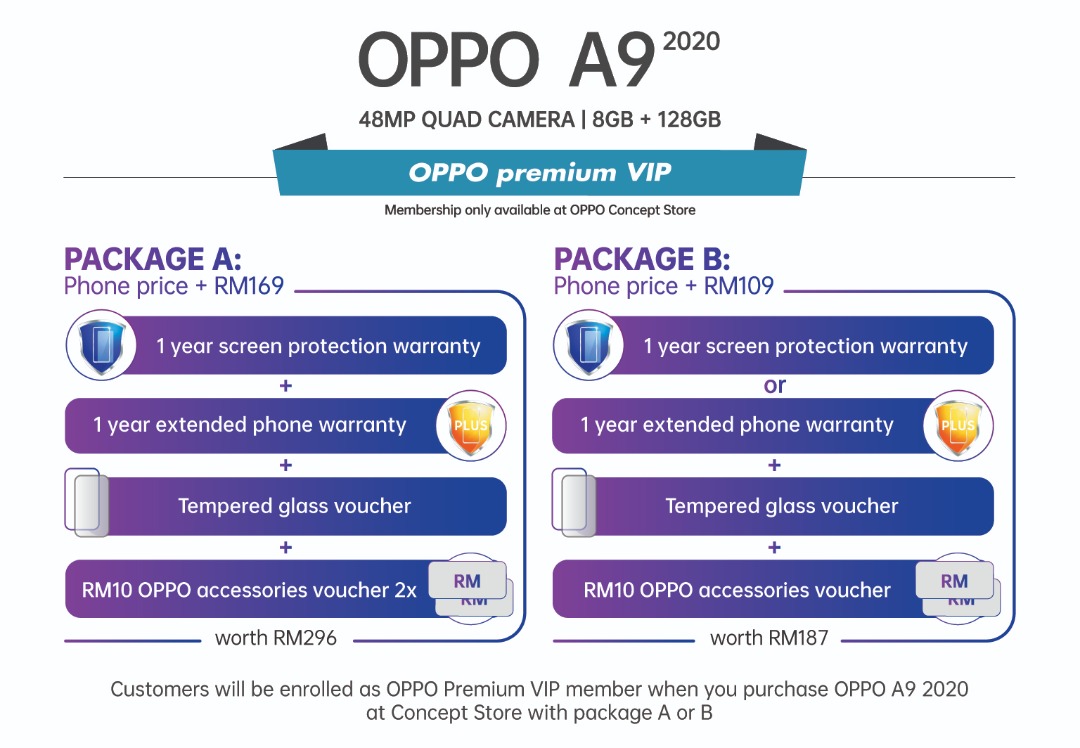 On the other hand, OPPO also provides two different VIP packages for pre-orders made in any OPPO Concept Store — Package A at RM169 and Package B at RM109. Of course, this excludes the price of the OPPO A9 2020 that hasn't been announced.
For the first package, those who purchase the device and pay an additional RM169 will be entitled to one-year screen protection warranty, one-year extended phone warranty, a tempered glass voucher and also two RM10 OPPO accessories voucher — the total is worth RM296. As for Package B at RM109, customers will get the same items except one less RM10 OPPO accessories voucher. These two packages are only available at OPPO Concept Store where customers who purchase them will also be enrolled as an OPPO Premium VIP member.