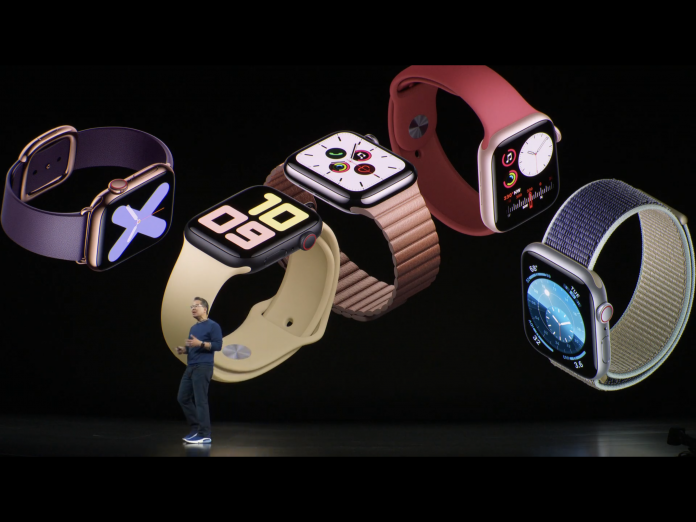 We're half-surprised that Apple has decided to launch the Apple Watch Series 5 today since there were rumours that it may not happen. Nevertheless, the new Apple Watch comes with a few upgrades that have caught our attention.
First and foremost, the latest Apple Watch now sports an Always-On Retina display, a first of its kind. Just like its name, it means that the watch's display will always remain active so users can check the time or their health metrics without the need to wake the watch via tapping or raising their hands.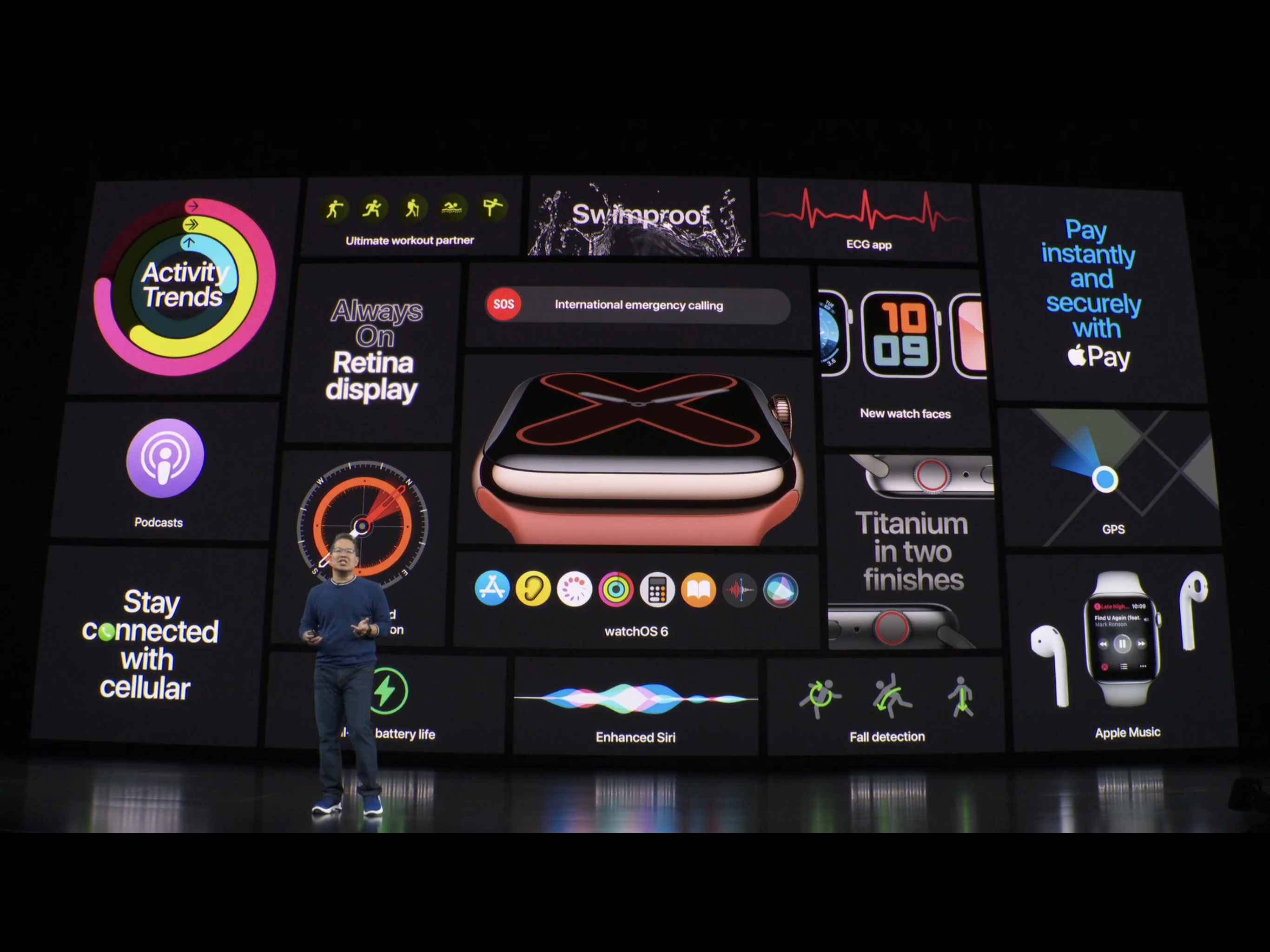 Apart from that, the tech giant also introduced a new built-in compass alongside new location features that can provide users with information like the altitude, elevation, latitude and so on. Moreover, the Apple Watch Series 5 will sport a new safety function known as international emergency calling, allowing them to call for emergency services via their watch when they're travelling at different countries. This will also work if the Apple Watch detects that the user has fallen and remained motionless for around a minute.
The Apple Watch will come with watchOS 6 which has the new Cycle Tracking app that tracks information regarding their menstrual cycle, and also the Noise app that can better inform users about the levels of noise in their surrounding environments and how it could impact their sense of hearing. In addition, it is also swim-proof and has 18 hours of battery life.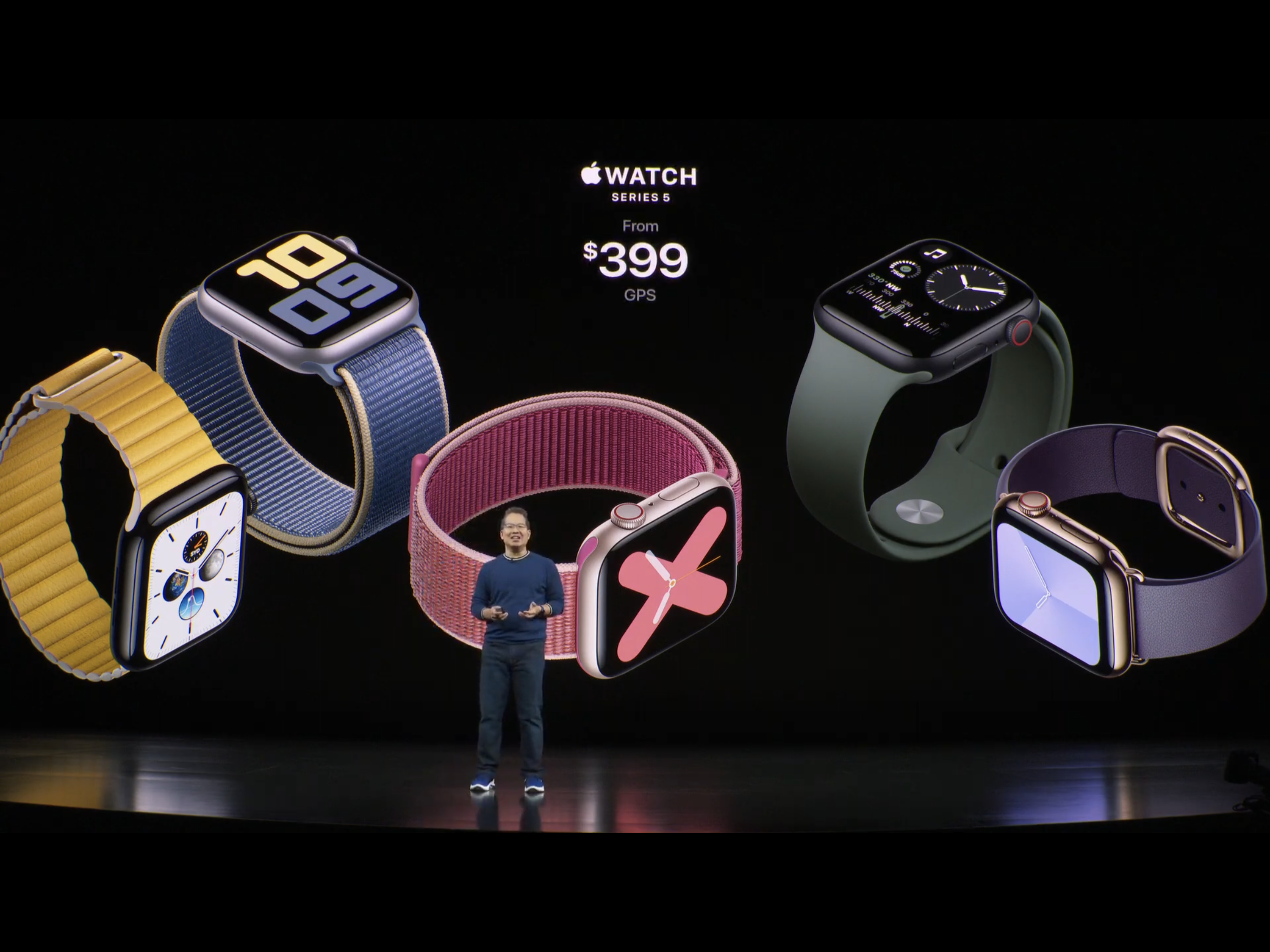 For the first time ever, Apple also lets its users customise their Apple Watch — they can pair any case with any bands to get their own personalised smartwatch. Apple also introduced a new titanium case in two finishes and will also offer a ceramic case later at fall.
The Apple Watch Series 5 starts at RM1,749 and will be available starting September 20. In the meantime, the Apple Watch Series 3 GPS model will be priced lower at RM849.
For the full summary that gathers all the major announcements made in Apple Event 2019, check out our video down below!