Nintendo launched its Switch Online service a year ago, which you get access to retro NES games on your Switch console for the price of US$4 per month.
Now, there's more reasons to get subscribed to the service, as the company has introduced a handful of Super Nintendo games on the service, and here goes the list of them:
Super Mario Kart
Kirby's Dream Course
Super Mario World 2: Yoshi's Island
F-Zero
The Legend of Zelda: A Link to the Past
Super Mario World
Star Fox
Stunt Race FX
Super Metroid
Kirby's Dream Land 3
Pilotwings
Super Soccer
Super Tennis
Brawl Brothers
Demon's Crest
Joe & Mac 2: Lost in the Tropics
Super E.D.F. Earth Defense Force
Super Puyo Puyo 2
Breath of Fire
Super Ghouls 'n Ghosts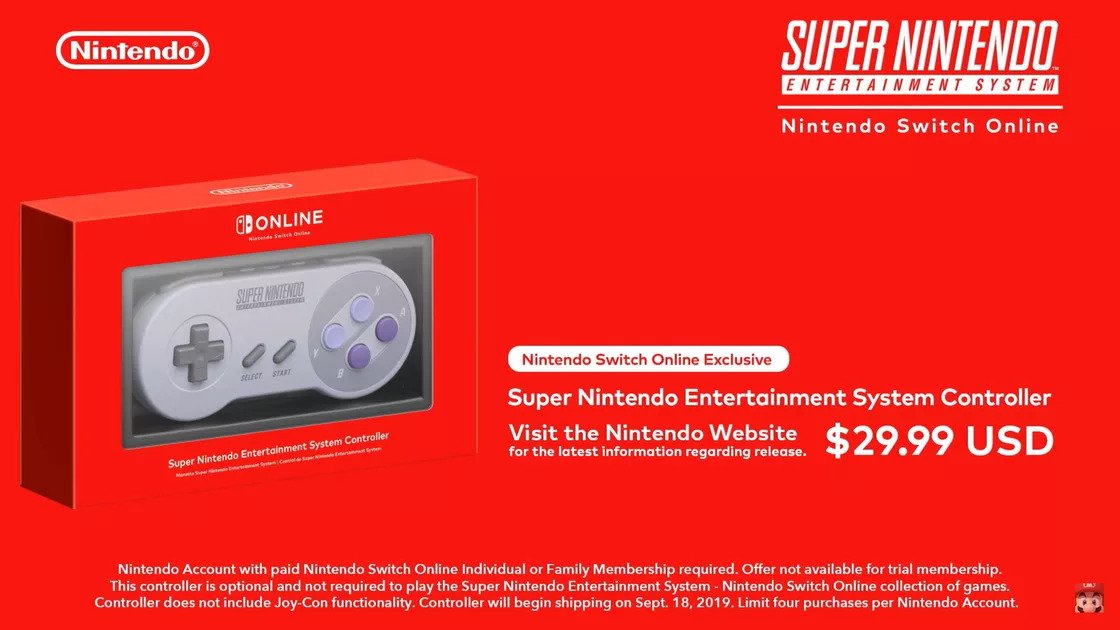 More SNES games will be added over time and if you really want to go all out to relive the SNES gaming days, you can even purchase an optional wireless SNES controller that's made specially for the Switch for US$29.99, which we can expect to pop up and local game shops really soon.