Grab's new postpaid service called PayLater has just launched and it can be used for Grab rides, GrabFood orders and also GrabExpress deliveries.
PayLater is a service already introduced in Singapore a few months ago, but not in Malaysia — well, not until today. Just like how postpaid plans work, you get to spend on Grab services for the first month and pay the total amount of transactions on the next month. In addition, there will be no extra charges — unless you fail to pay your Grab bill on time — so you can conveniently pay for all the services you've used in a single bill each month.
Currently, Grab only offers PayLater to eligible users and this depends on several factors including your GrabRewards tier, the number of rides taken and the duration of your Grab membership. If you're eligible for PayLater, you'll be able to activate it by going to the Payment tab at the bottom navigation bar. Just tap on "Try PayLater Now" and then tap on "Activate PayLater" and you're good to go.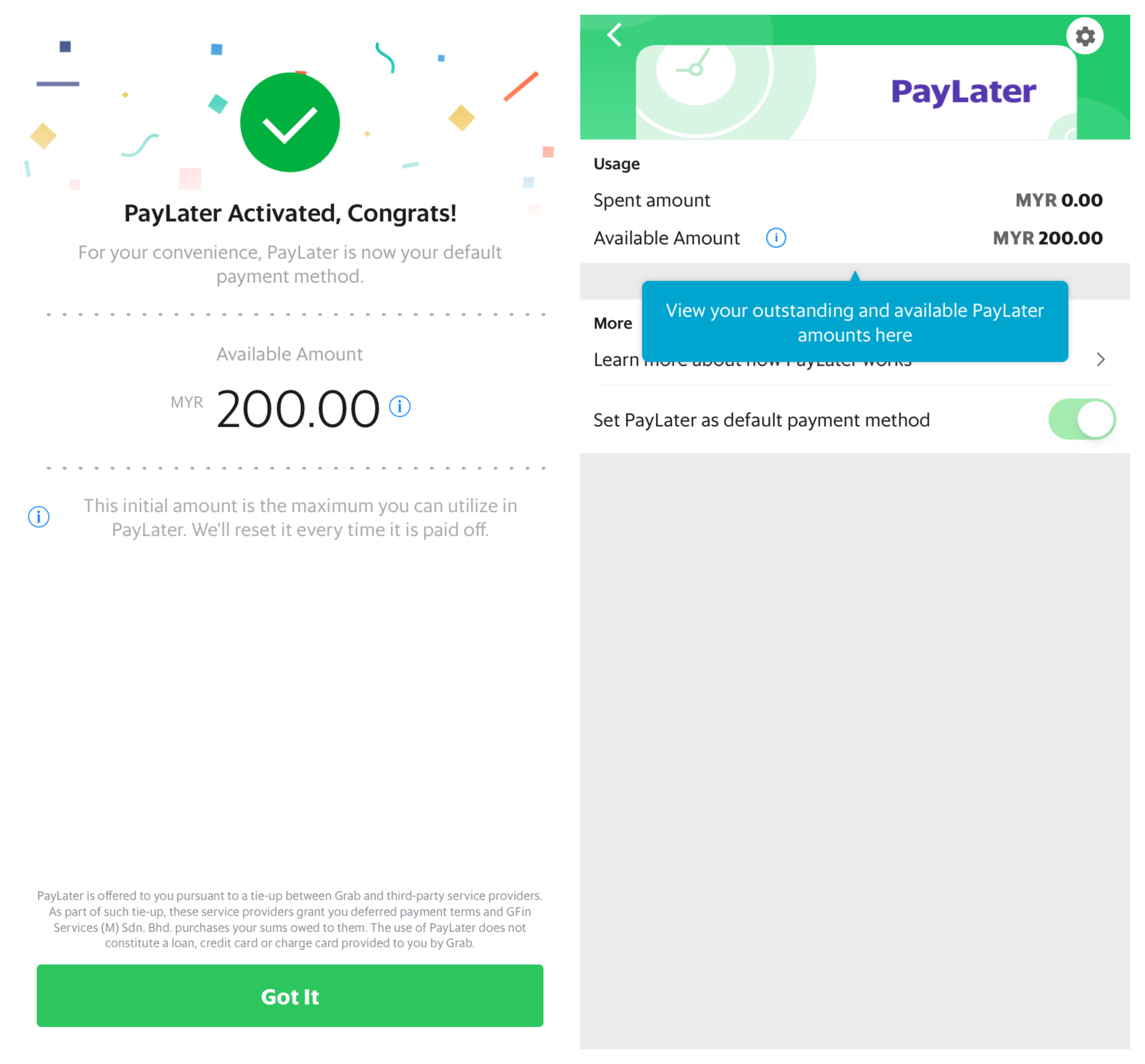 Grab also stated that the billing period starts from the beginning of each month to the end of each month no matter when you activate the feature. Once the bill is sent to you on every 1st of the month, you'll have seven days to pay it or you'll be charged with a penalty fee for late payment.
In addition, each Grab user is given their own PayLater Available Amount and this cannot be changed. So, while some may get RM200 as their pre-approved monthly PayLater amount, others might get more or less. I'm guessing Grab analyses the average amount each user spends monthly and offers them a unique pre-approved monthly PayLater amount based on that.