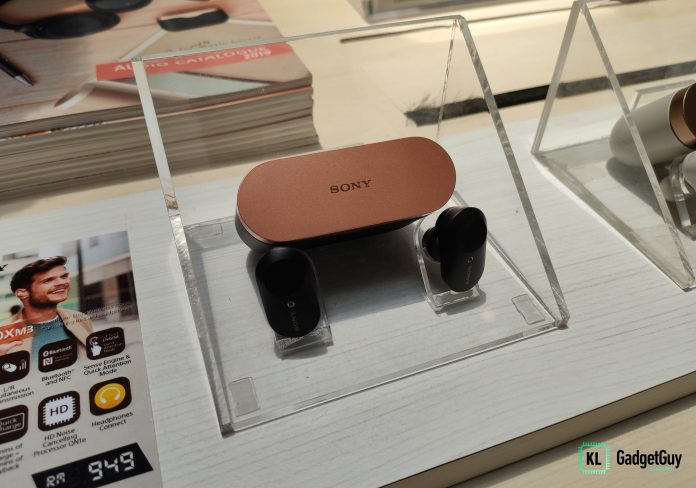 Sony is joining the wireless earbuds race with the introduction of the WF-1000XM3 wireless noise cancelling headphones.
If the long-winded name doesn't already spell it out, the headphones are just that – wireless noise cancelling earbuds that are equipped with Sony's HD Noise Cancelling Processor QN1e. There are dual noise sensors that are placed at the front and back of the device to 'capture ambient sounds' more accurately.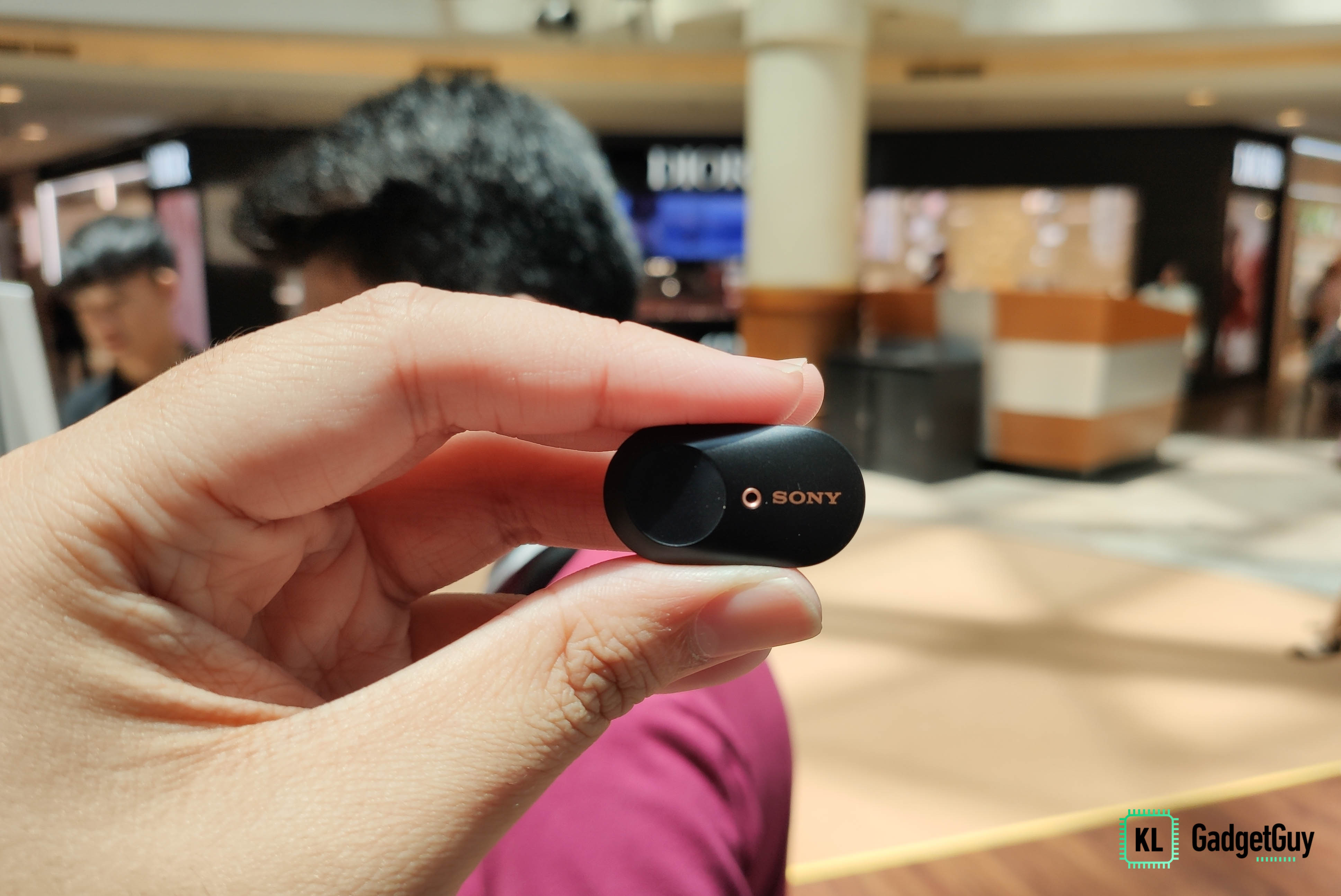 In terms of aesthetics, they look more like Bluetooth headsets with the sizeable control panels that cover a part of your earlobe. It's designed like this to house the Bluetooth antenna that supposedly helps cover wider areas and keep signals strong.
Besides that, the shape also serves as a housing for what Sony calls the 'tri-hold' structure that helps with ergonomics and helps the earbuds stay snug onto your ear.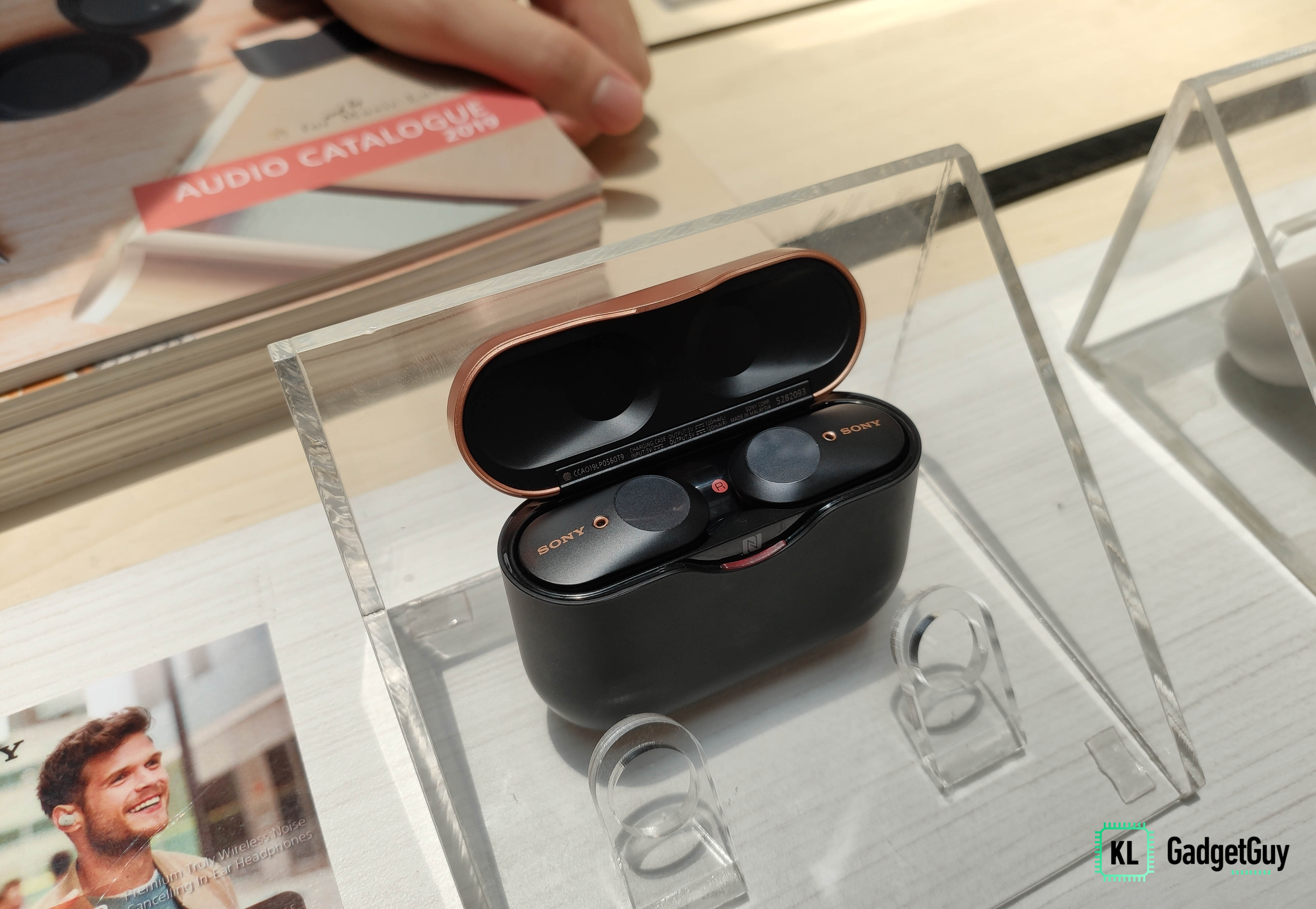 In terms of battery life, the earbuds can last up to 6 hours of power, while the case provides three full charges, allowing you a total of 24 hours of listening time before you're totally out of juice. Plus, charging takes only 10-minutes to get you 90 minutes of play time.
Other features include Quick Attention – placing your finger over the earbuds turn the volume down to let ambient sound in – handy when you need to quickly eaves drop. Plus, Sense Engine, coupled with Adaptive Sound control automatically adjusts volume levels and ambient sound levels depending on your current activity, be it walking, commuting or even nothing.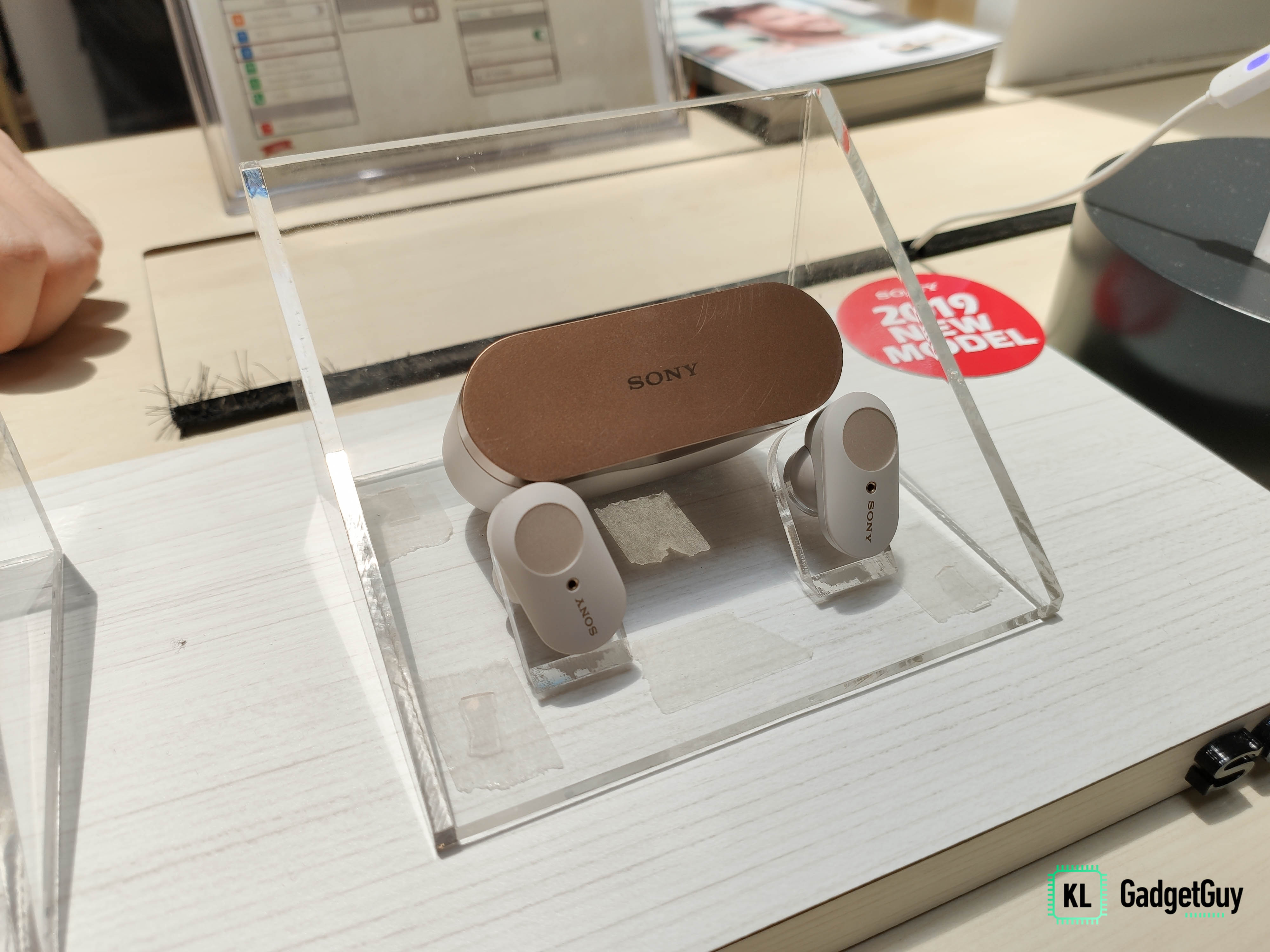 The headphones work with Google Assistant and you only need Headphones Connect app on your phone to get them to work.
The Sony WF-1000XM3 is priced at RM949 and is available in Sony Stores at KLCC and the Curve, as well as the Sony Store online.