It looks like Apple has landed in hot water again – Israeli camera firm Corephotonics has filed a lawsuit against the fruit company.
This is a repeat of the same story back in 2017 and for the same reason – Corephotonics alleges that Apple had stole their patented dual camera design that can be found in the iPhone X, XS and XS Max. The lawsuit has been filed with the US District Court in California.
The patents that Apple allegedly copied include dual aperture zoom digital camera, miniature telephoto lens assembly, dual aperture zoom camera with video support and more.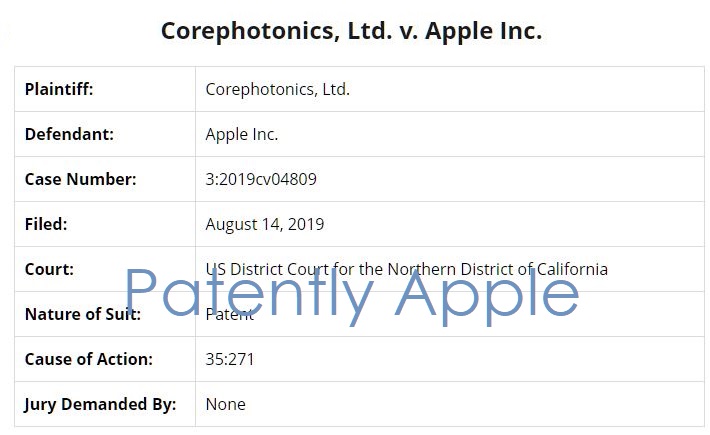 Patently Apple reports a court document as stating that Corephotonics had spent years designing and demonstrating their technology for Apple in hopes of working out a collaboration between the two companies. The latter had refused and had marketed their newest iPhones with the same designed created by the former.
Ties between the two were more harmonious back in 2014 when each sent members of their respective teams to each other's bases in California and Tel Aviv as a form of a working relationship until it ceased to happen, reports iMore.
Apple has yet to respond to this, so what remains a questions is if this is a case of big company steals from small company; or small company tries to cash out on big company with a law suit.