The much-anticipated Samsung Galaxy Note 10 and Note 10+ have finally been launched in the country, one week after it debuted at Unpacked 2019 in New York.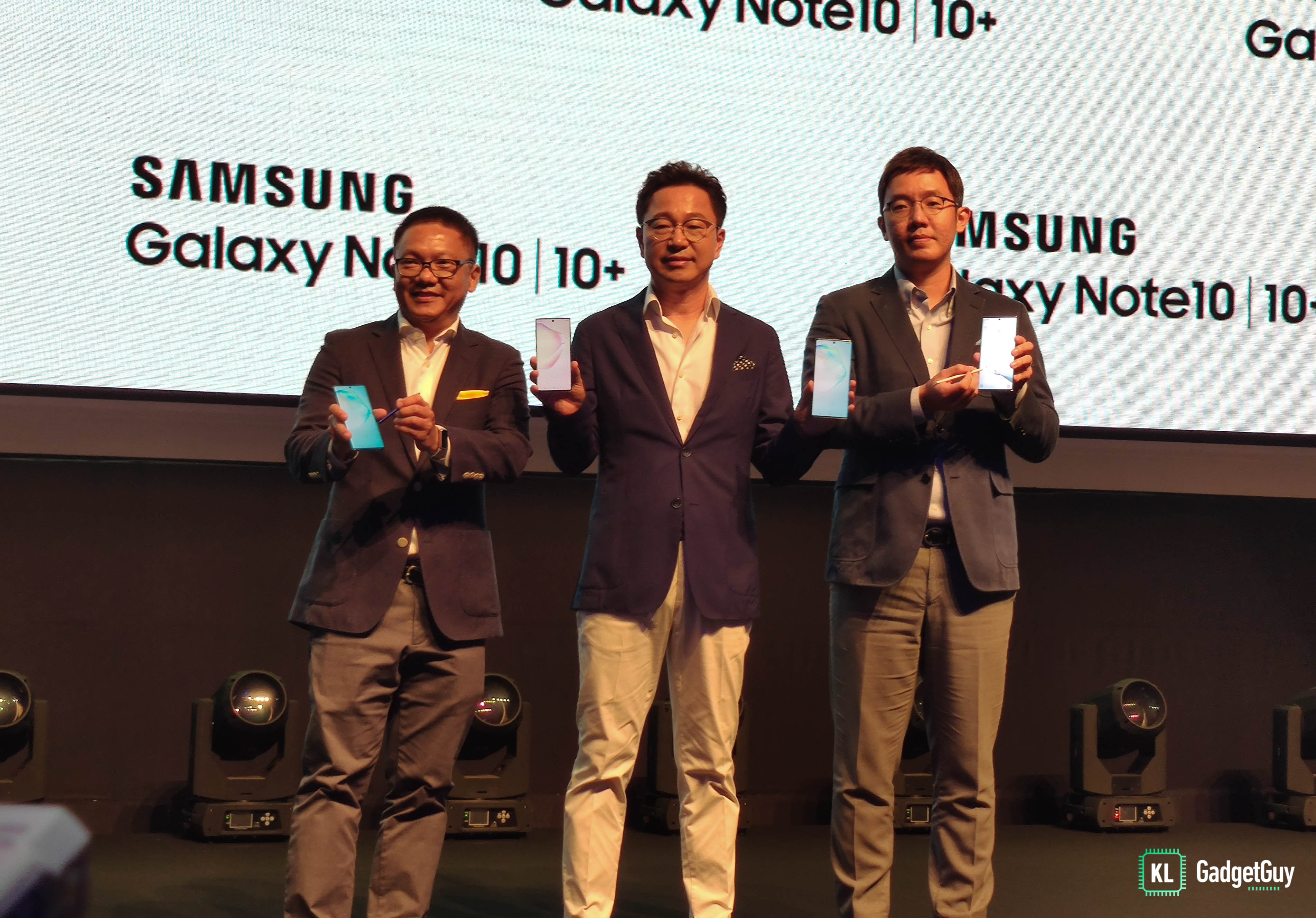 As you may already know from our hands-on preview of the device last week (which you can watch here), there are two sizes to choose from – the Galaxy Note 10 is 6.3-inches while the Galaxy Note 10+ is 6.8-inches; the latter is the biggest Note smartphone Samsung has created to date.
It's got a unibody, glass back design that is gorgeous. Both variants come in Aura Black and Aura Glow colours, while the Note 10 gets the Aura Red, and the Note 10+ gets the Aura White.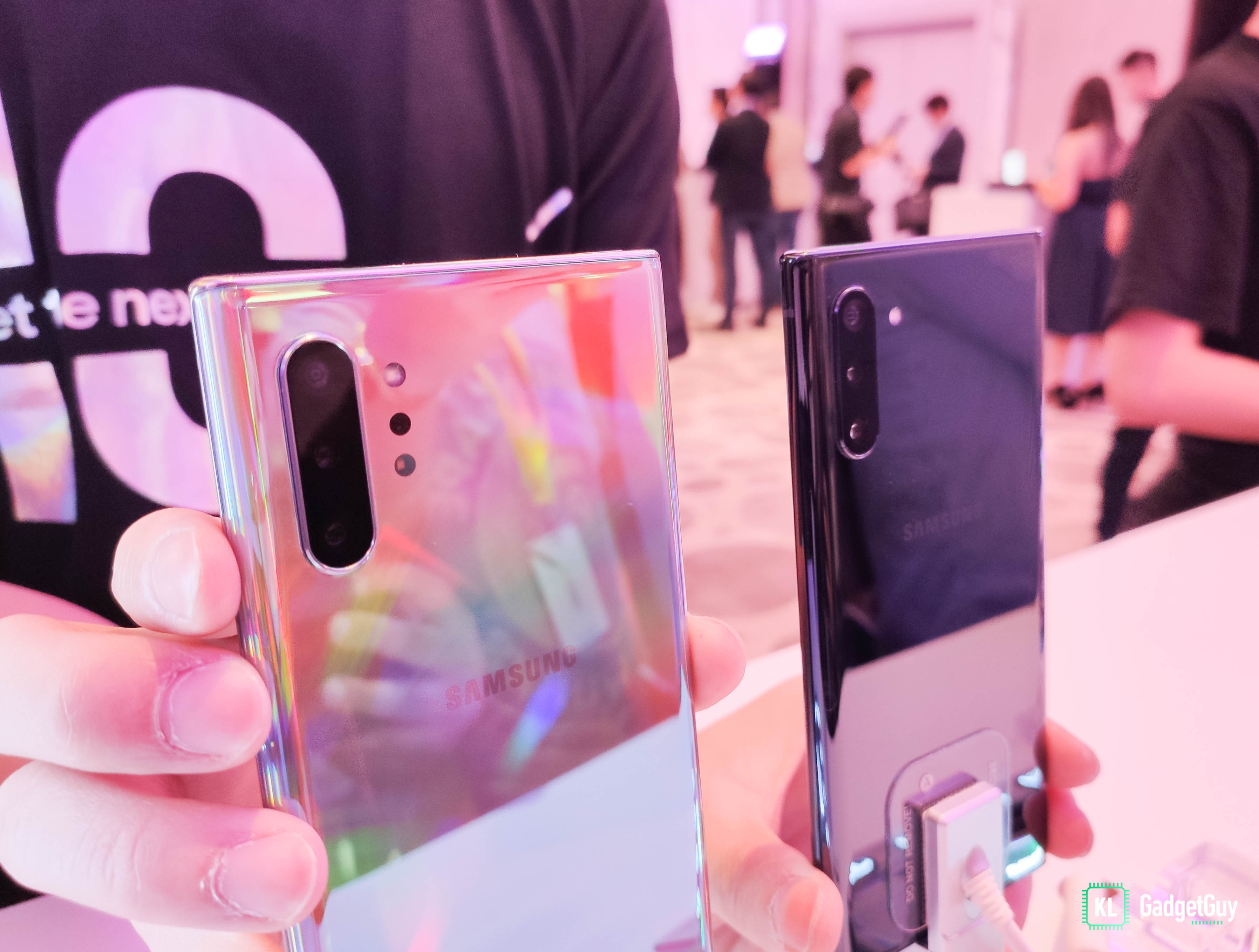 You'll also be able to find a triple rear camera setup on both phones – 16MP ultra wide + 12MP wide angle and 12MP telephoto; the bigger of the two however, gets a pair of DepthVision camera lenses that help with adding depth effects to videos and allow 3D scanning.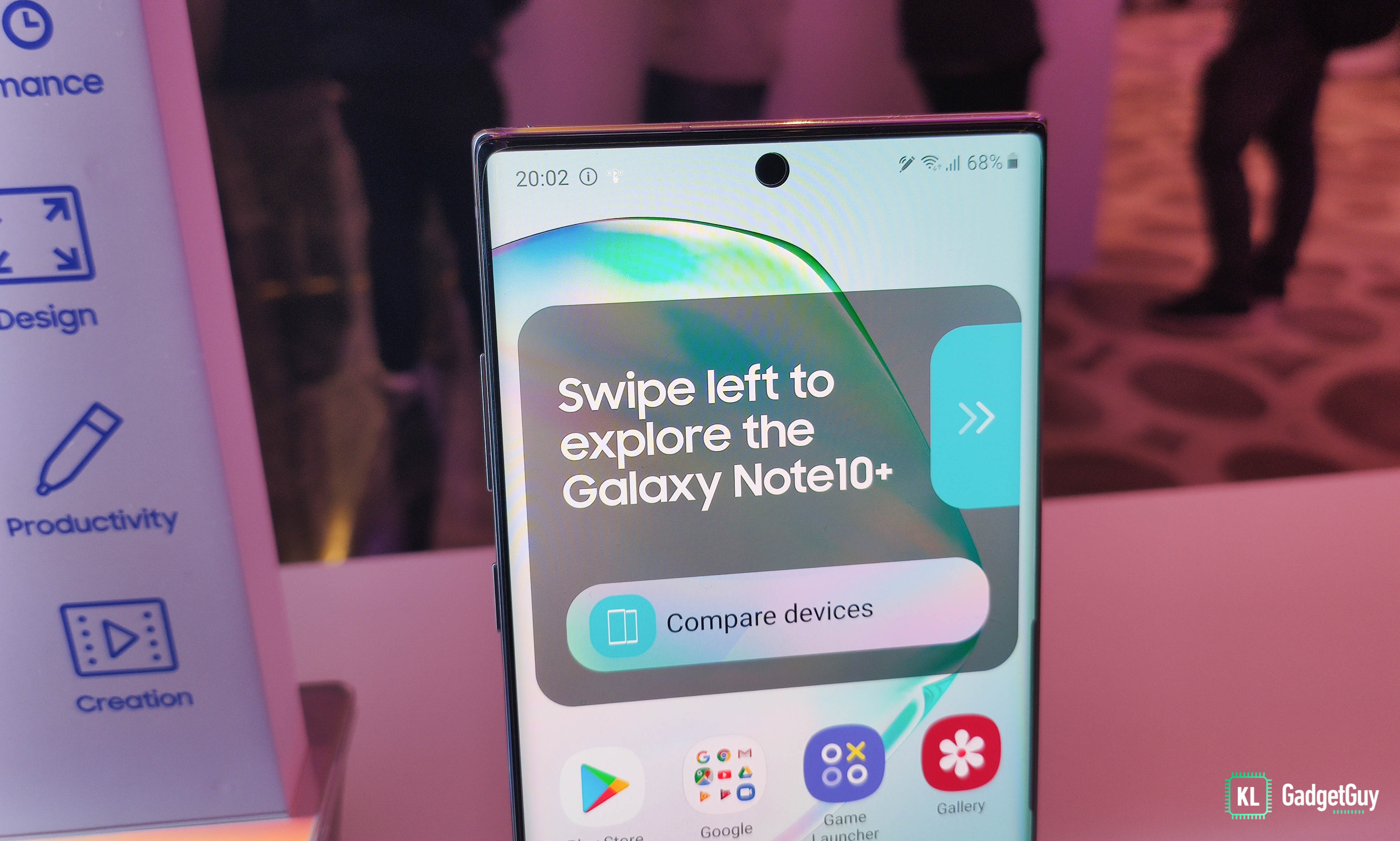 Moving to the front, the 10MP selfie shooter is now placed in the middle of the forehead of the phone. You'll also notice that both devices have very thin bezels – almost non-existent. The edges are also curved which we've found to help with ergonomics.
Under the hood, the Galaxy Note 10 series rocks an Exynos 9825 chipset – but it starts to vary when it comes to memory configurations. The Note 10 comes with 8GB RAM and 256GB internal storage while the Note 10+ comes with 12GB RAM and up to 512GB internal storage. The latter supports expandable storage of up to 1TB via micoSD card.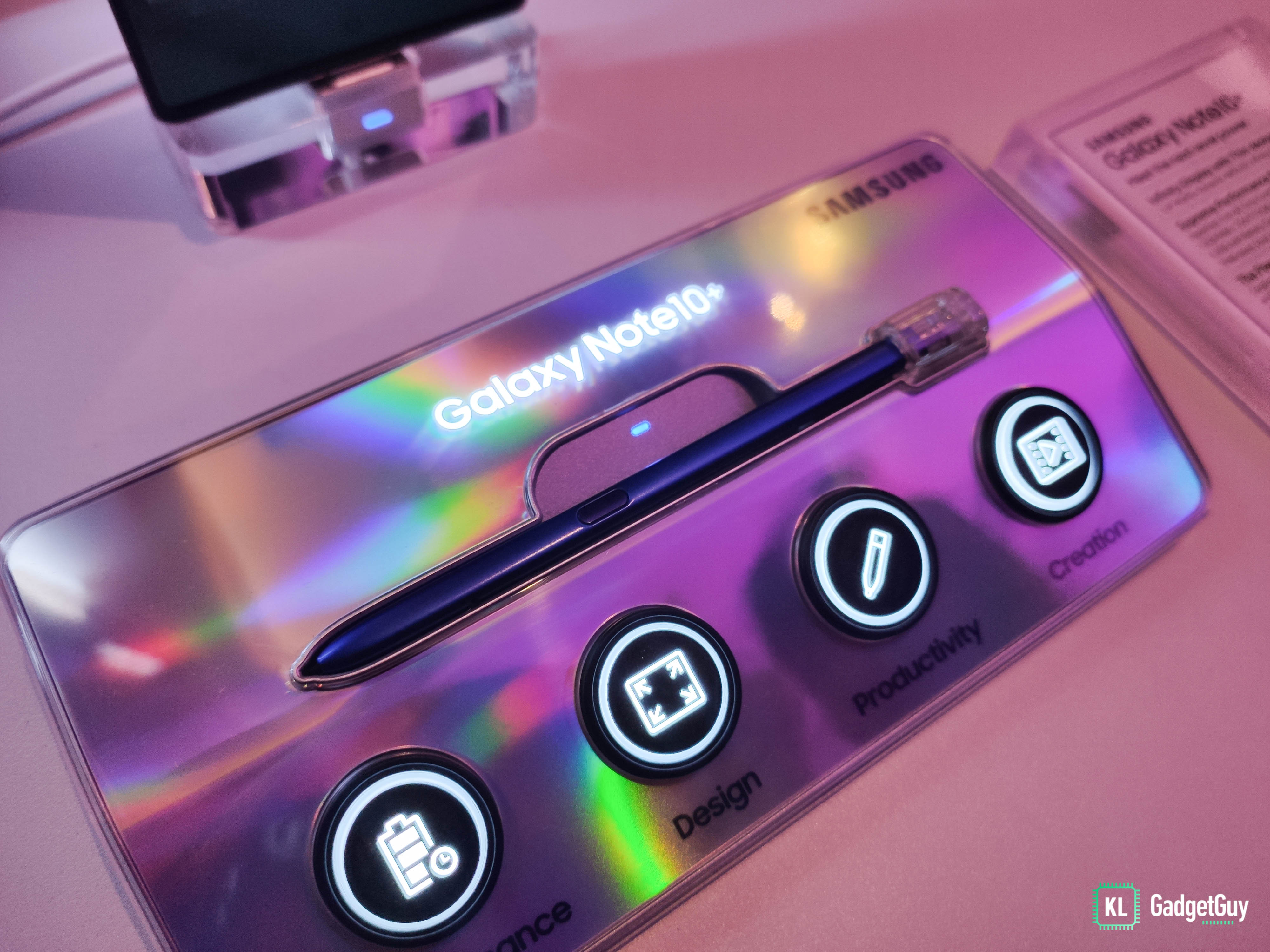 Also, it wouldn't be a Galaxy Note device without the signature S Pen – this time around, they're equipped with the newest iteration of Samsung's stylus which is Bluetooth-enabled. What makes it tick are gyro sensors, accelerometers and a six-axis motion sensor – so you have a wider range of motion and gestures to make use of – you can control your camera from far, control presentation slides, and more.
Powering the devices are a 3,500mAh battery in the Galaxy Note 10 and a 4,300mAh battery on the Galaxy Note 10+. Both support wired Super Fast charging – the Note 10 up to 25W, and the Note 10+ up to 45W. Both devices also support Fast Wireless Charging 2.0 as well as Wireless Power Share.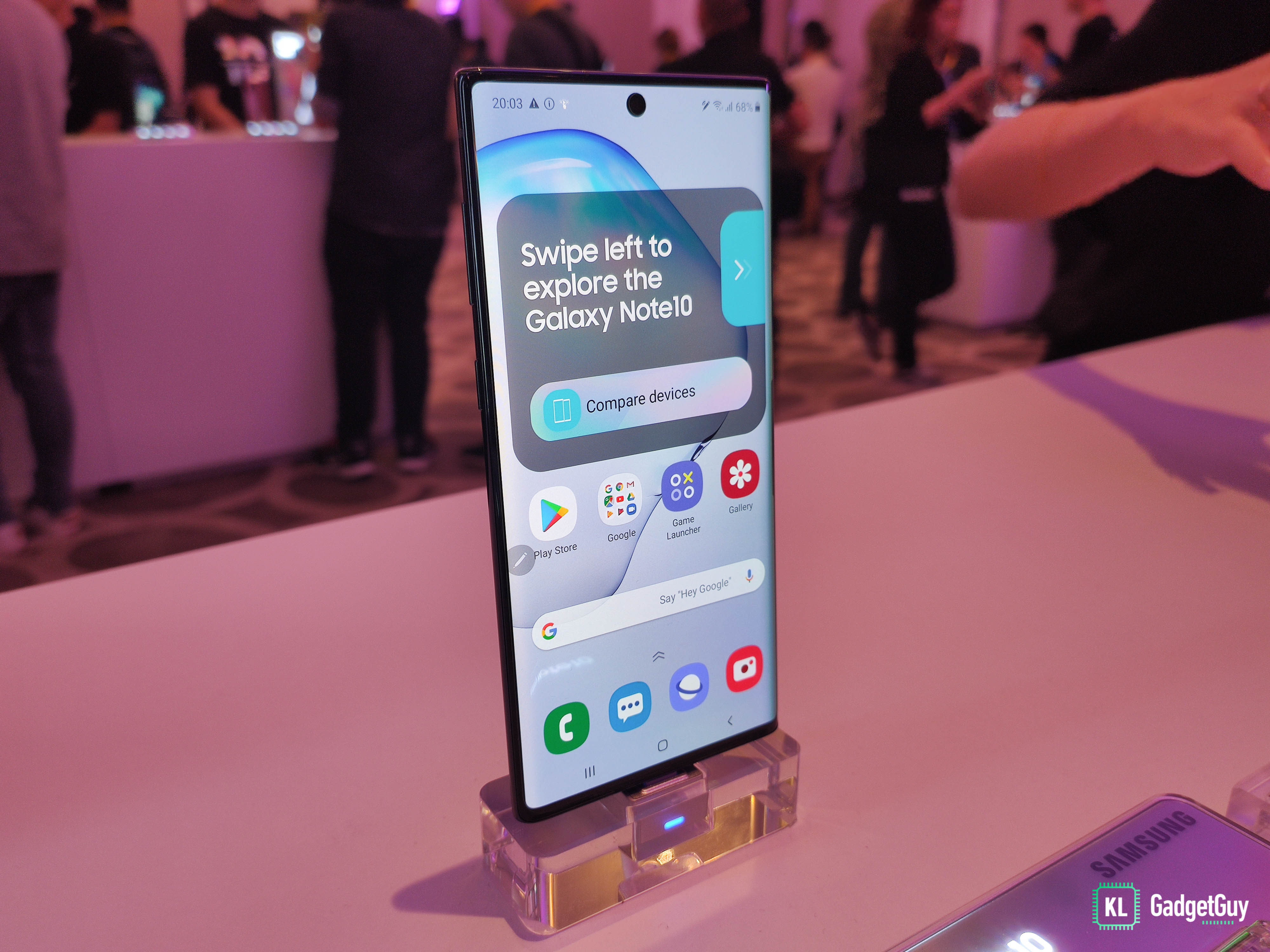 The Note 10 series is all about productivity, and noteworthy features that aid in this aspect include support for Samsung Dex – which allows you to have a desktop-like interface when you connect your device to your desktop or Mac – as well as the all-new MyPhone app, which lets you see and reply notifications by wirelessly linking your phone to your Windows PC.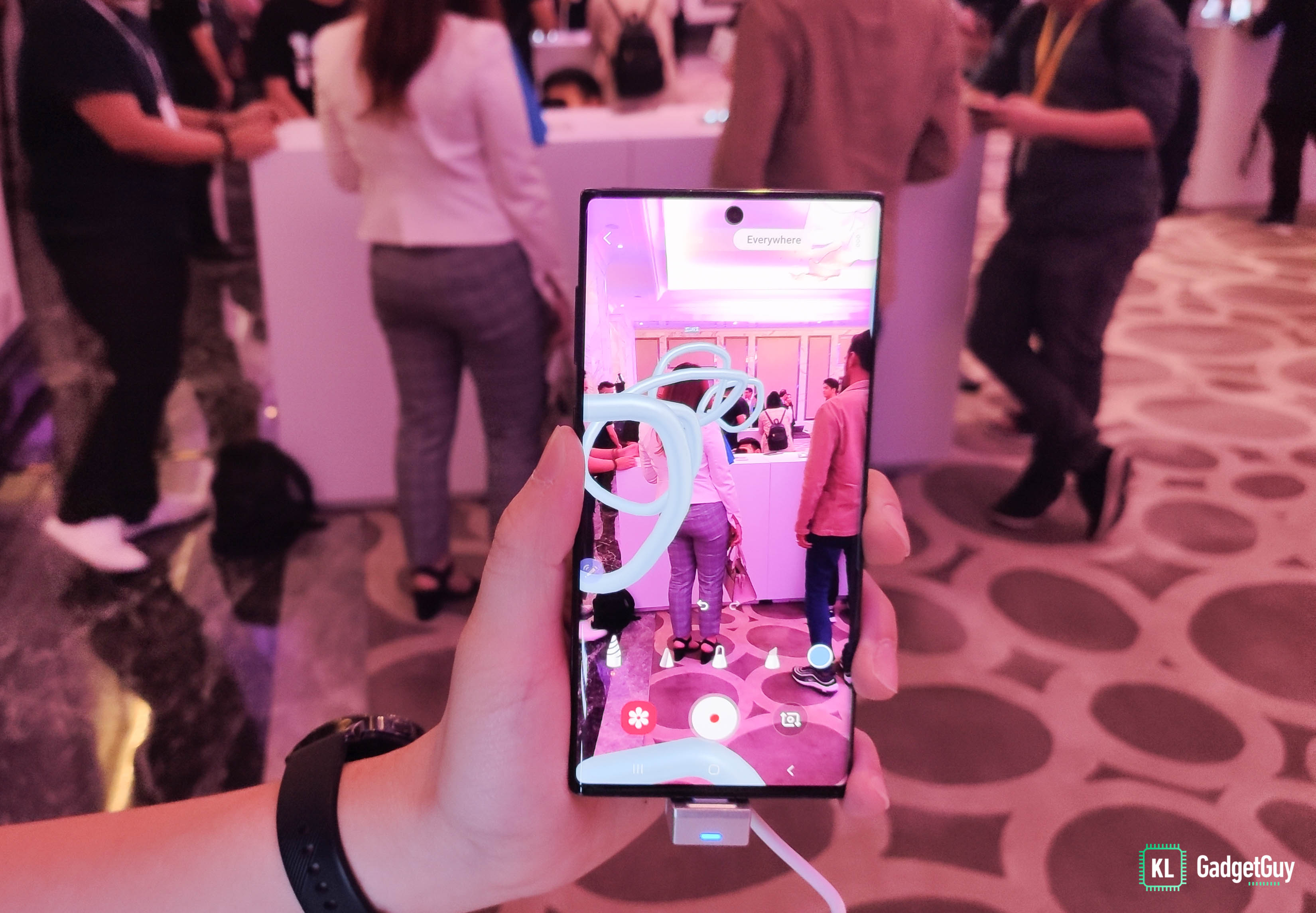 Samsung has also added AR Doodle to the mix to make use of the processing power and your new S Pen. For the Note 10+, you get something extra by way of the 3D scanner, which you can use to create digital versions of a real object, and even mask it to a person to make the object move. Another cool feature is that you can now convert handwritten notes to text and share them in several formats like PDF, document and more.
The Samsung Galaxy Note 10 is priced at RM3,699 while the Galaxy Note 10+ 256GB variant is priced at RM4,199; the 512GB variant at RM4,799. The phone will officially be available for purchase this August 23. Pre-order sales technically ends in three days, but units have already been sold out – if there's any indication of how highly-anticipated the phone is.