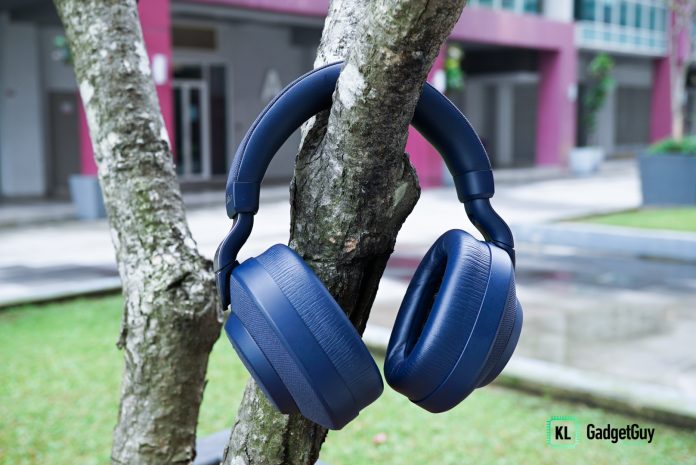 If you've read my review on the Jabra Elite Active 45e, then you already know that I've been using wired earphones for as long as I can remember. This time I tried out the Jabra Elite 85h — the wireless headphones that allegedly has great battery life, audio and comfort.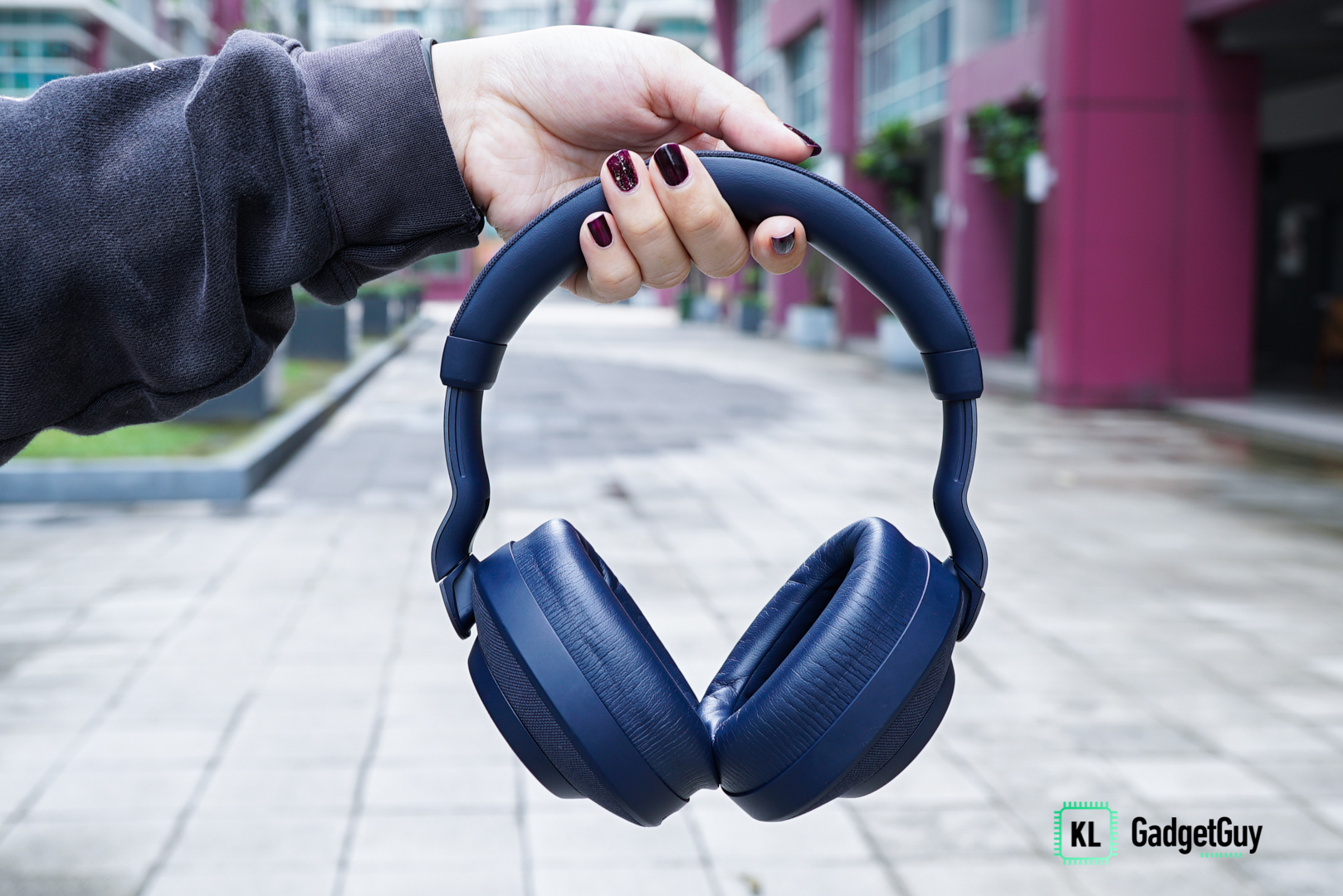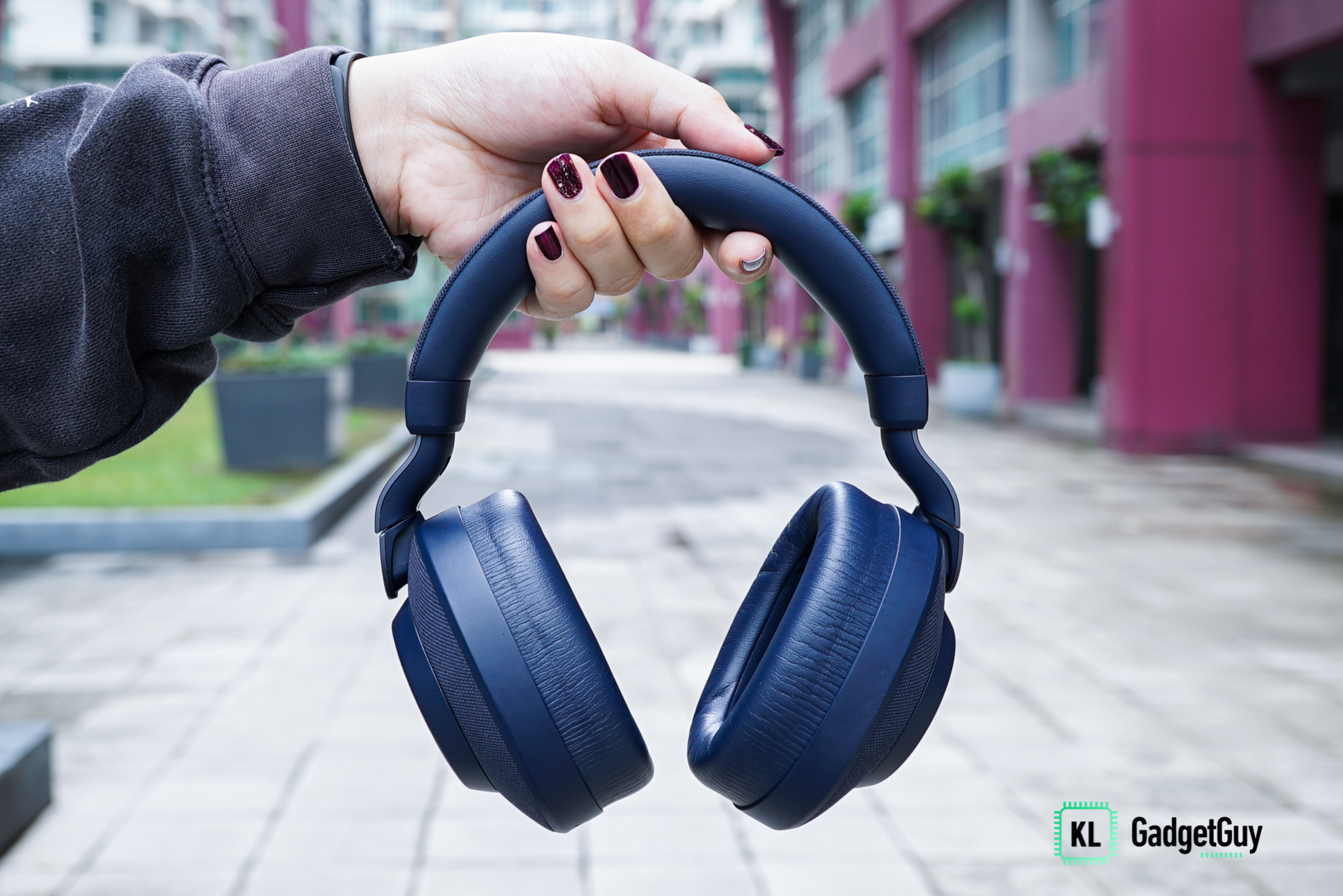 The Elite 85h is great for those who value audio quality and need to be surrounded by music all the time. I find them comfortable to be worn for long periods of time because the ear cups are covered with ultra-soft foam padding that's made of faux leather (I think) and the pre-tensioned headband is also padded. They manage to cover my ears perfectly so even when I'm surrounded by people, the headphones helped me to seal off some of that noise. Of course, you can also adjust the length of the headband so the Elite 85h fits perfectly on your head and ears.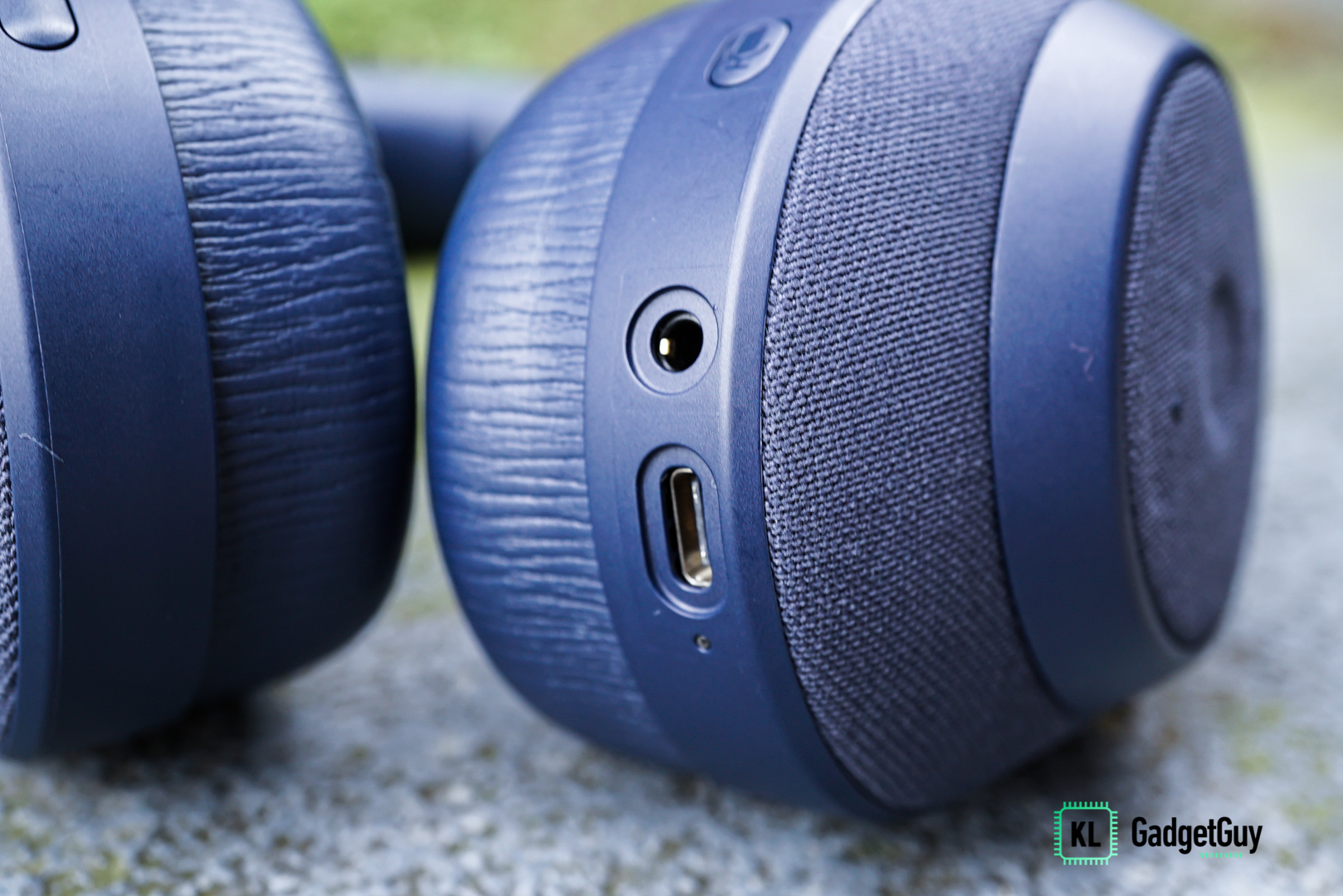 At the bottom of the right ear cup, there's a 3.5mm audio jack next to a USB Type-C port. Slightly to the back you'll find a microphone button that lets you access your Voice Assistant or mute your microphone, though if I'm being honest, I hardly use that.
As for the main buttons, they're actually located on the right ear cup and can hardly be seen. You can differentiate them by touching though — the right ear cup has an indentation in the middle and two tiny dots above and below the indentation that functions as the volume buttons. Another button I'm constantly using is the one on the left ear cup — the buttons that let me switch between three Sound Modes: Active Noise Cancellation (ANC), HearThrough and Off.
What about the power button? Well, the Elite 85h doesn't come with one because it automatically turns on when the cups are facing each other and turn off when you turn them away into a flat position. With the "Headset assistance" in Jabra Sound+ app settings, I can also set different time durations to put the headset to sleep mode to conserve its battery life.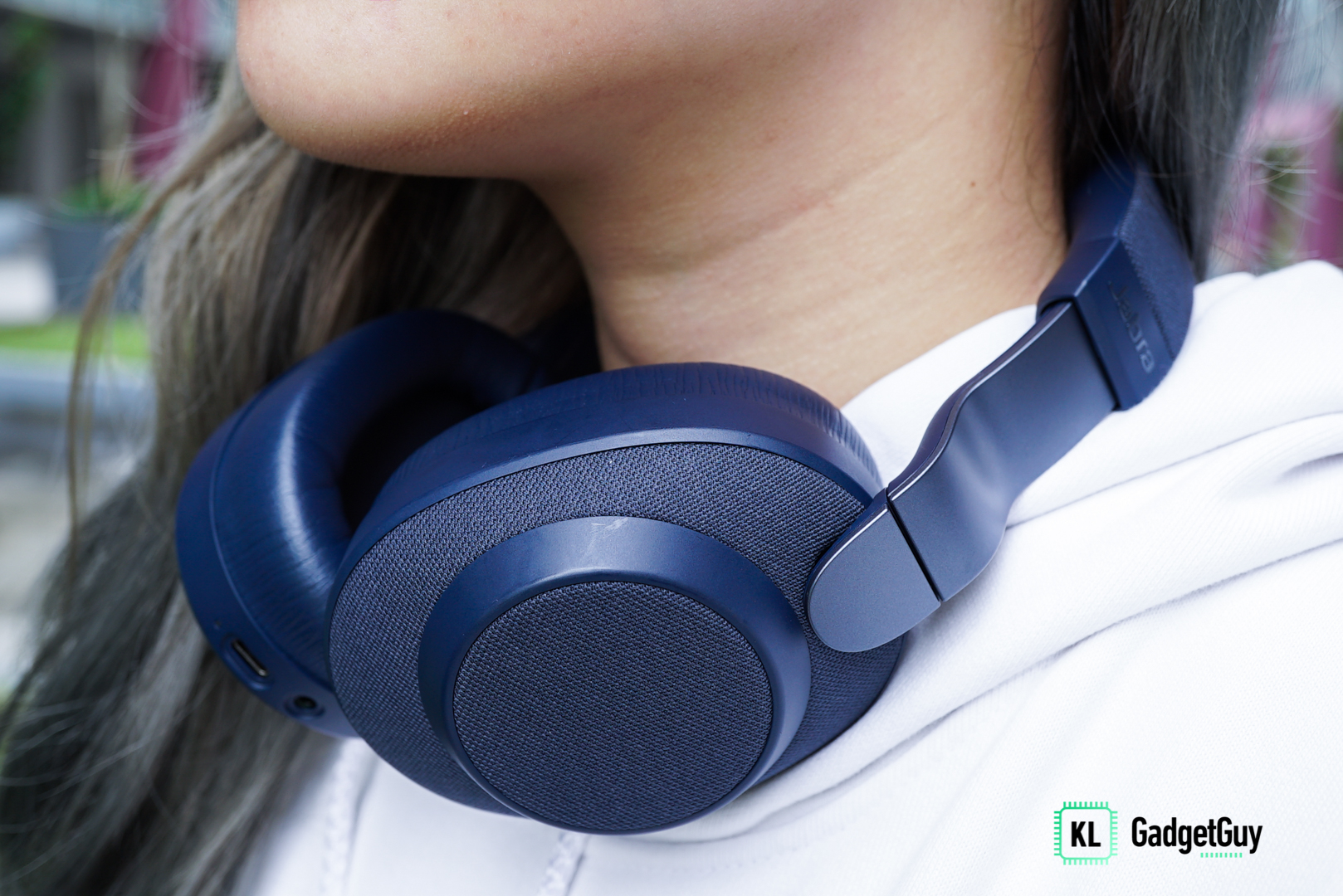 The Elite 85h also has an interesting feature I've found quite useful — on-ear detection. The headset automatically pauses my music when I remove them from my ears. I don't have to worry about the battery life depleting quickly and when I put them back on, the headset resumes my music. In addition, I never have to worry about getting my headphones wet; this baby has certified-rain-resistant durability and Jabra offers a two-year warranty against water and dust.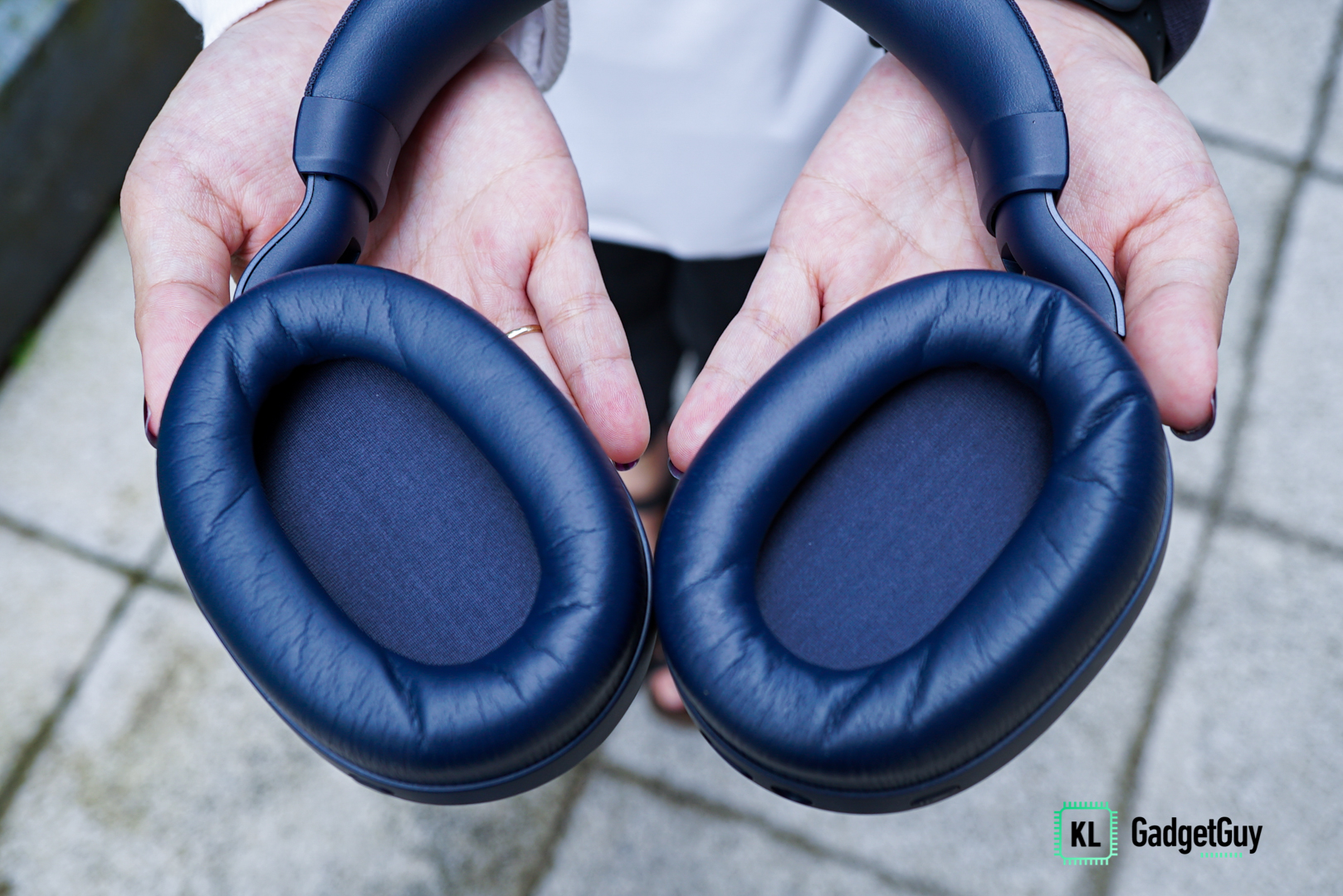 Okay, I should get to the main point — audio quality. The Elite 85h is Jabra's first premium wireless ANC headphones and they nailed it. Listening to music via these headphones is literally music to my ears. The audio is quite balanced, and the frequencies are clearly distinguished so you can hear the layers of the music properly instead of everything being muddled into one big mess. Nevertheless, you can fine-tune the audio setting via its app so if you love a strong bass in your music, you can always go for the Bass Boost preset. By the way, I'm not hinting that the bass is weak; in fact, I really like the bass quality this headset has to offer.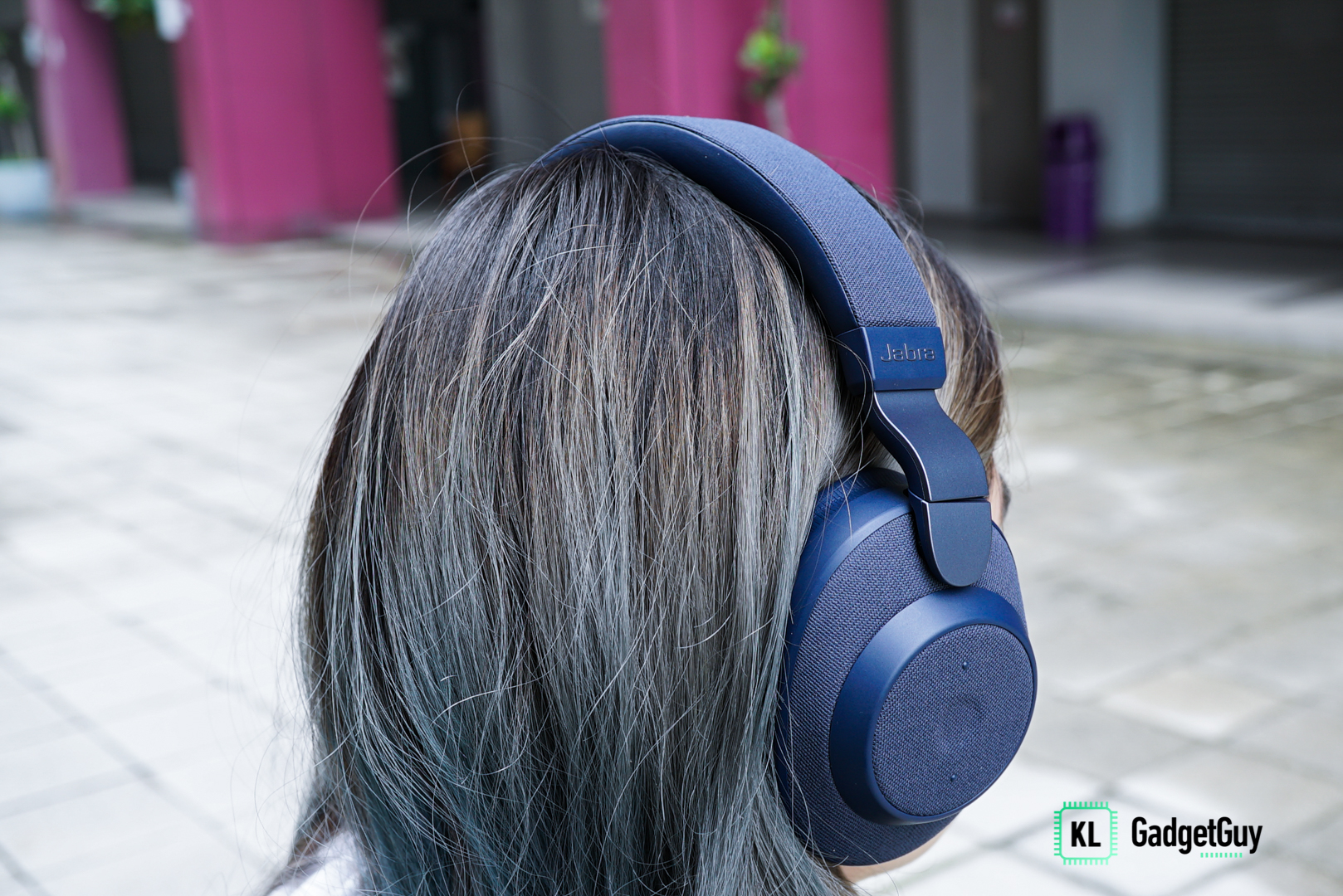 The Elite 85h also has eight microphones which contribute to its premium quality when it comes to the ANC mode. The Elite 85h utilises a four-microphone digital hybrid solution that can pick up and cancel out external noise while also removing noise leaks through the ear cups. In layman's terms, I can block out loud chatters, constant mechanical keyboard tapping sounds and creaking chairs when I'm in the office — as long as I've got the ANC mode switched on. This is also handy for when I take the train because it can cancel off the loud noise of the train moving on the railway tracks.
That being said, I also appreciate the HearThrough mode. It's great for *coughs* eavesdropping *coughs* on conversations while pretending like I'm oblivious to my surroundings. But in all seriousness, it's my go-to mode when I'm out and about, you know, to avoid getting hit by a car.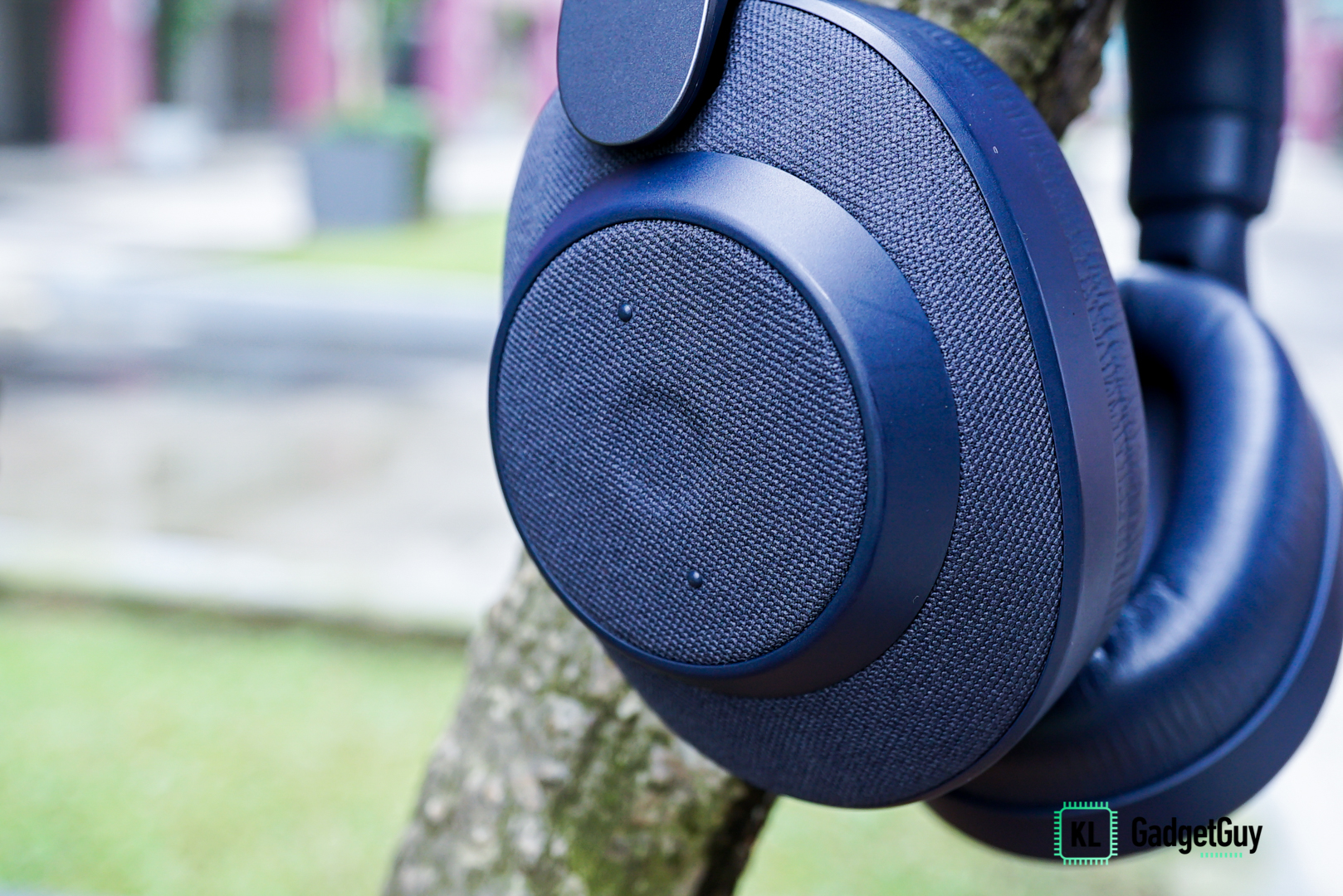 The Elite 85h uses six out of eight microphones to enhance the call quality and it worked out fine for me. I can hear the recipient clearly and vice versa, plus the HearThrough mode automatically switches on when I'm on a call so I can hear my own voice too. Because the eight-microphone design can block out wind noise and background sounds, making phone calls when I'm in public is usually fine. However, train rides can be overly loud and overpower my voice, making me inaudible to the person on the other line.
Ask anyone and you'll know that I'm stuck to my phone 24/7, but I needed to know if this headset has stable connectivity when it comes to playing my music and walking away from my phone. As it turns out, the connection is smooth as silk and while I'm never worried about connectivity since I'm glued to my phone, I'm sure those of you who aren't addicted to your smartphones would be grateful to know that.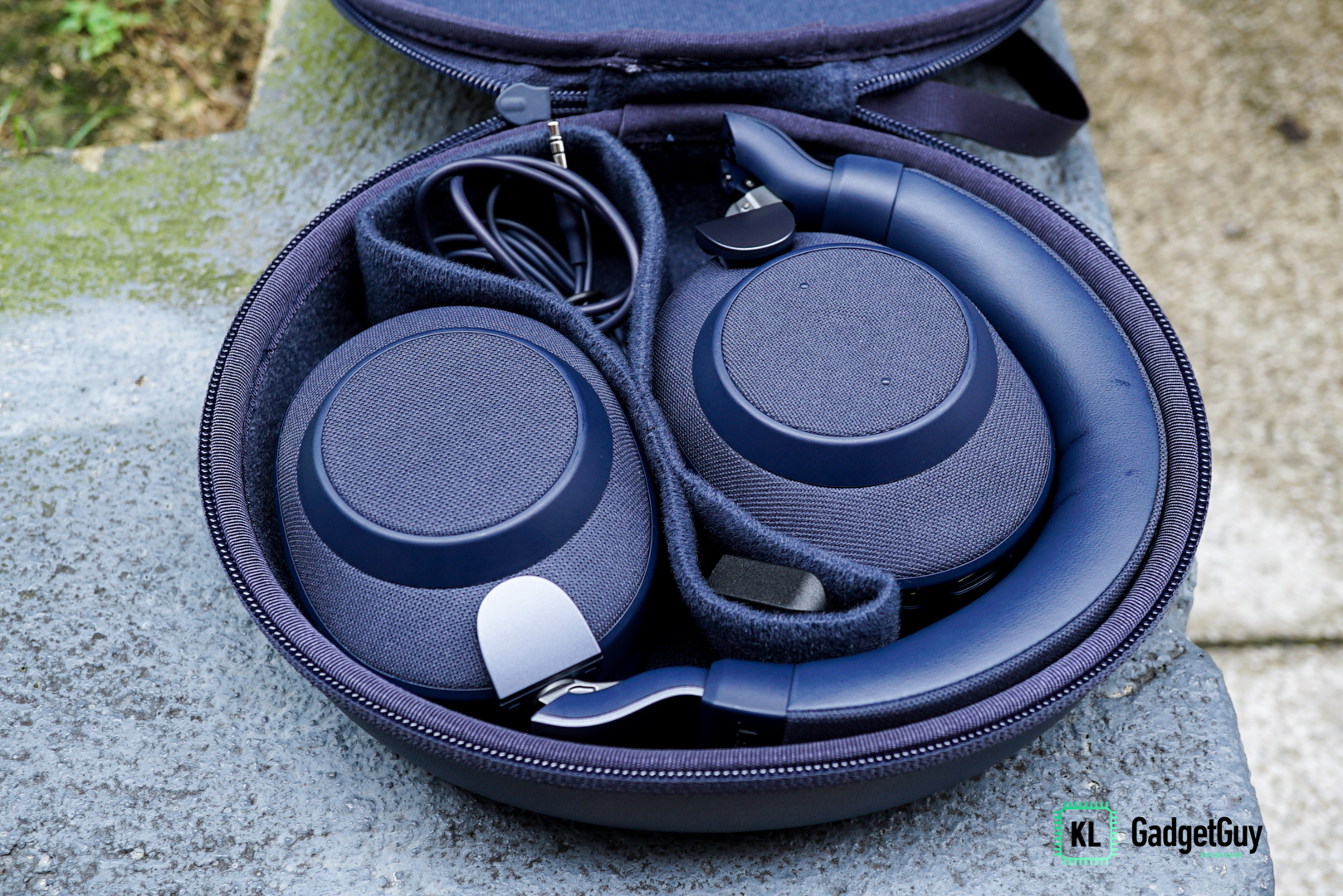 Since I was impressed by the Elite Active 45e's battery life, there's no doubt that I'm absolutely amazed by the Elite 85h. This baby can last up to 36 hours on ANC mode and 41 hours without ANC, so I usually charge it only once a week. Unlike the Elite Active 45e that I've used about an hour a day, I've been using the Elite 85h for about five to six hours daily when I'm in the office.
Verdict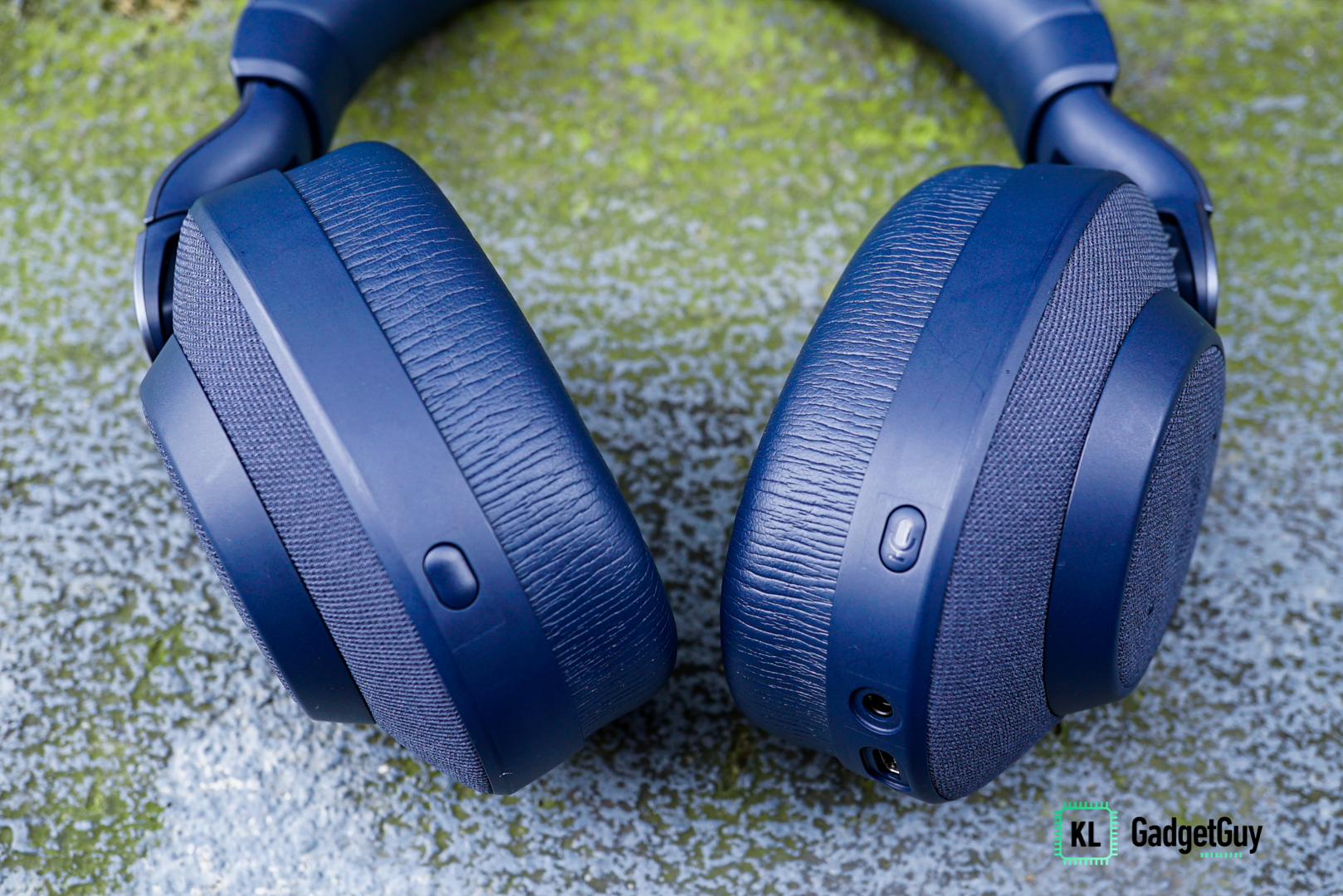 The Jabra Elite 85h is a great wireless headset priced at RM1,349 that also has amazing active noise-cancelling technology. It's rain-resistant, comfortable to be worn for long hours and comes with huge battery life so there's no need for frequent charging. More importantly, the headphones offer great audio quality and call quality — the essential features everyone usually looks for in a pair of headphones.
The Good
Great bass quality
Huge battery life
Stable connectivity
Comfortable
Excellent ANC mode
Rain-resistant
The Not So Good