We don't hear a lot in the tablet scene – but this one is exciting. Introducing the Samsung Galaxy Tab S6 – the Korean company's new flagship tab.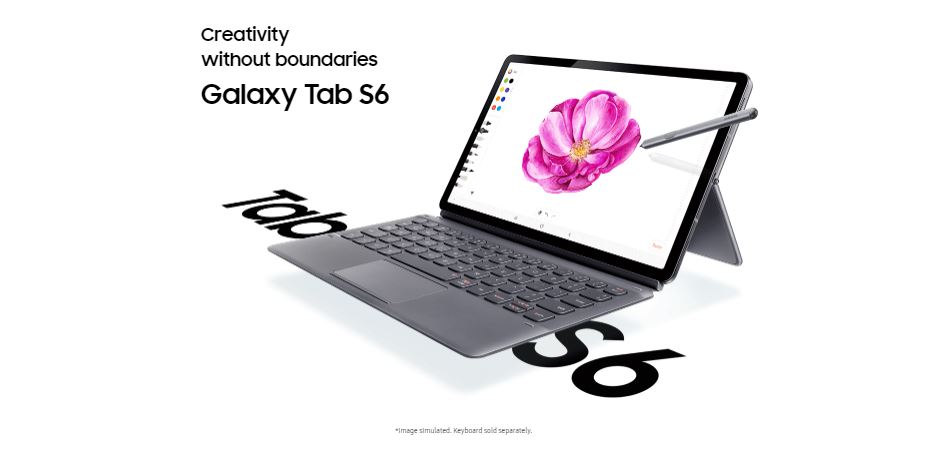 We emphasize on the flagship part of this because the precious Galaxy Tab S5e was a mid-ranger – they've completely bypassed the Tab S5 to bring us the S6, which comes with a Snapdragon 855 – a chipset many expected to appear in the S5.
The tablet sports a 10.5-inch Super AMOLED panel – meaning this competes with Apple's iPad Air. The overall shape of this tablet is square-ish compared to its Apple counterpart, but looks to be all aluminium. The tab weighs 420g – lighter than the iPad.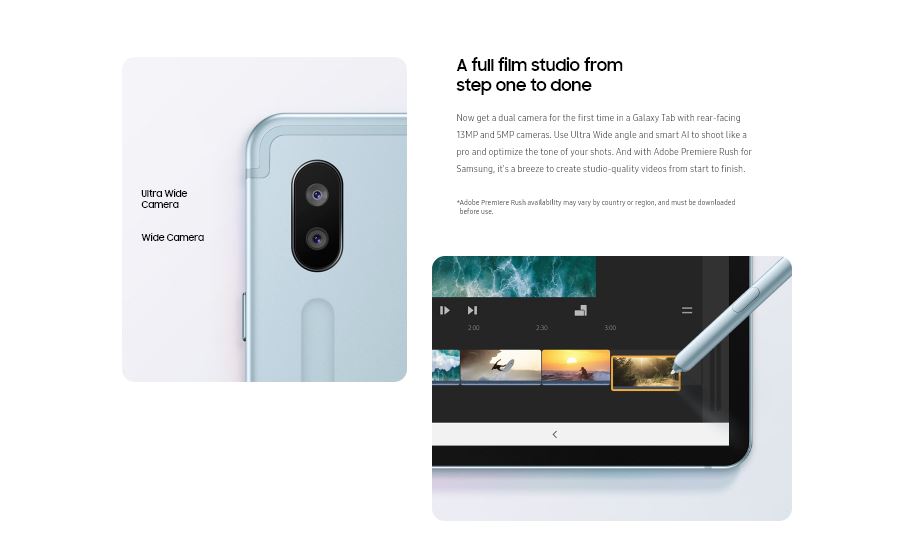 You'll also find a dual-camera setup here (13MP wide + 5MP ultra wide) – its nice to see a tablet sporting better photography equipment now. Plus, the selfie camera is a respectable 8PM shooter.
Under the hood is a Snapdragon 855 cementing its flagship status – which is also part of the reason why we say it's a competitor to the iPad Air which has an also powerful A12 Bionic chipset. When the S6 comes to Malaysia however, we may see the tab come with the Exynos 9820 instead, like the Galaxy S10.
For memory and storage, we can expect up to 8GB RAM and 256GB internal storage, plus expandable memory via MicroSD. The tab supports a single nano-sim, but word around town is that there will be a WiFi-only variant too.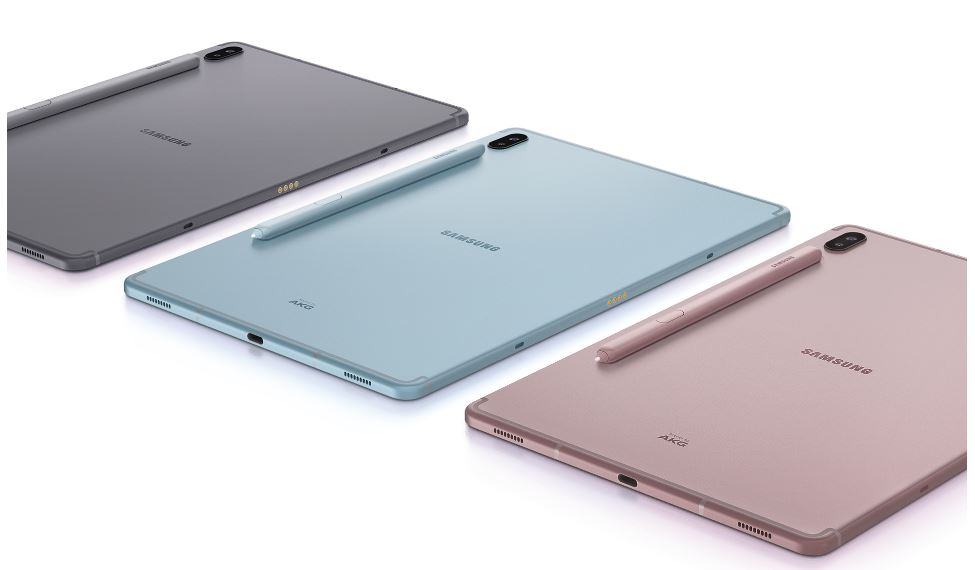 Other noteworthy features is that the tab will support S Pen – there's a magnetic charger at the back of the tab that lets you attach your stylus to. The tab also supports the BookCover Keyboard – however it is sold separately. For content consumption, there are four – yes, four speakers placed on each corner of the tablet.
Powering the tablet is a 7,040mAh battery which supports USB Type-C fast charging. Taking cues from its smartphone cousins, the Tab S6 will sport an in-screen fingerprint reader.
The Samsung Galaxy Tab S6 will be on sale this September according to Tech Radar and will be priced from $649 (RM2,677) – making it a whole RM500 more expensive than the iPad Air. But it's still early days and Samsung hasn't revealed the official price yet, plus it could cost different once it arrives at local shores.