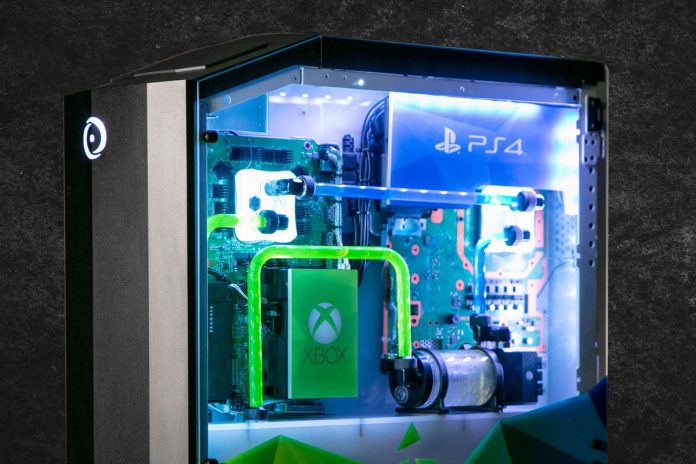 This is the stuff of dreams – sweet, sweet heavenly dreams if you're an avid gamer. Get this, the folks at Origin PC (recently acquired by Corsair)  decided that it would be a good idea to fit every current-gen console, plus a beasty PC in one body. Let that sink in.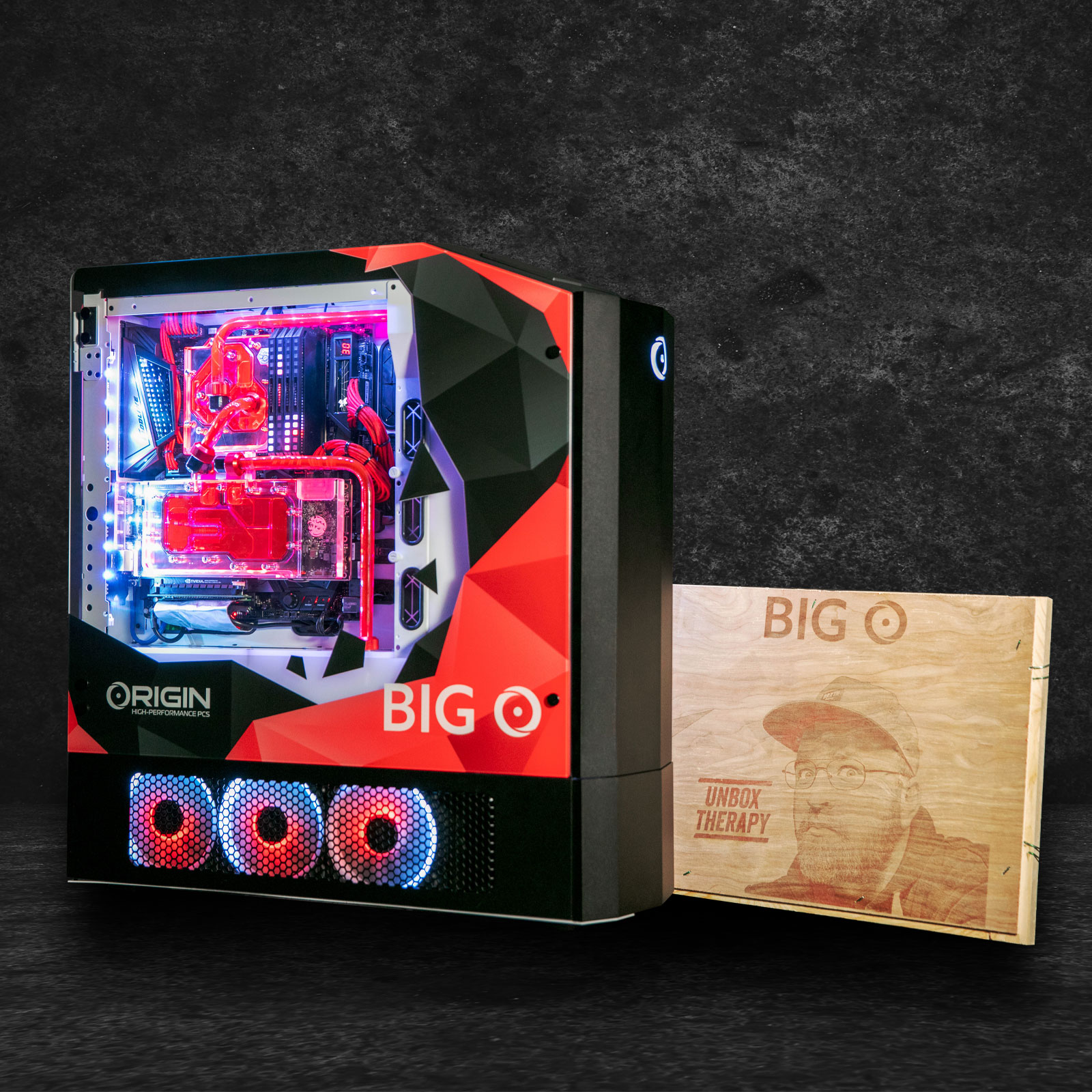 To heck with the console-PC war; this thing unifies all camps into the Avatar of gaming – dubbed the Big O. Oh, and big it is – which it has to be since the Custom ORIGIN PC GENESIS Case has to house the circuit boards of a PS4 Pro, Xbox One X, a Nintendo Switch dock (plus the console itself); and the components of a gaming PC into itself.
Each circuit board is visible via tempered glass and each 'console' is liquid cooled with colour coolants representing their respective brand colours. Both Xbox and PS4 camps get their own 2TB Seagate Barracuda SATA SSD to store games because the machine doesn't do physical discs.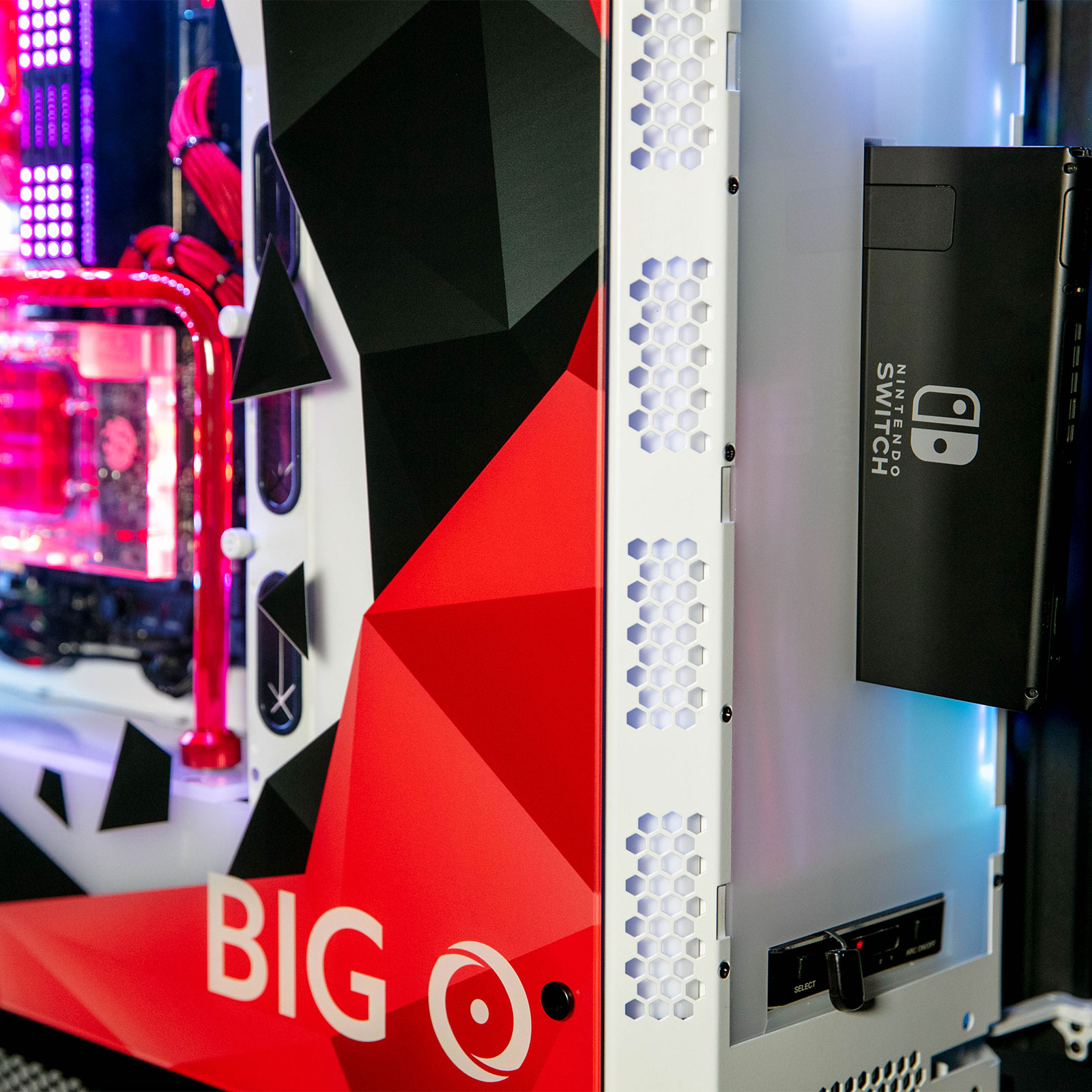 The Switch gets its own Custom Dock and is mounted  at the back the back of the rig – simply pull it out and you're good to go.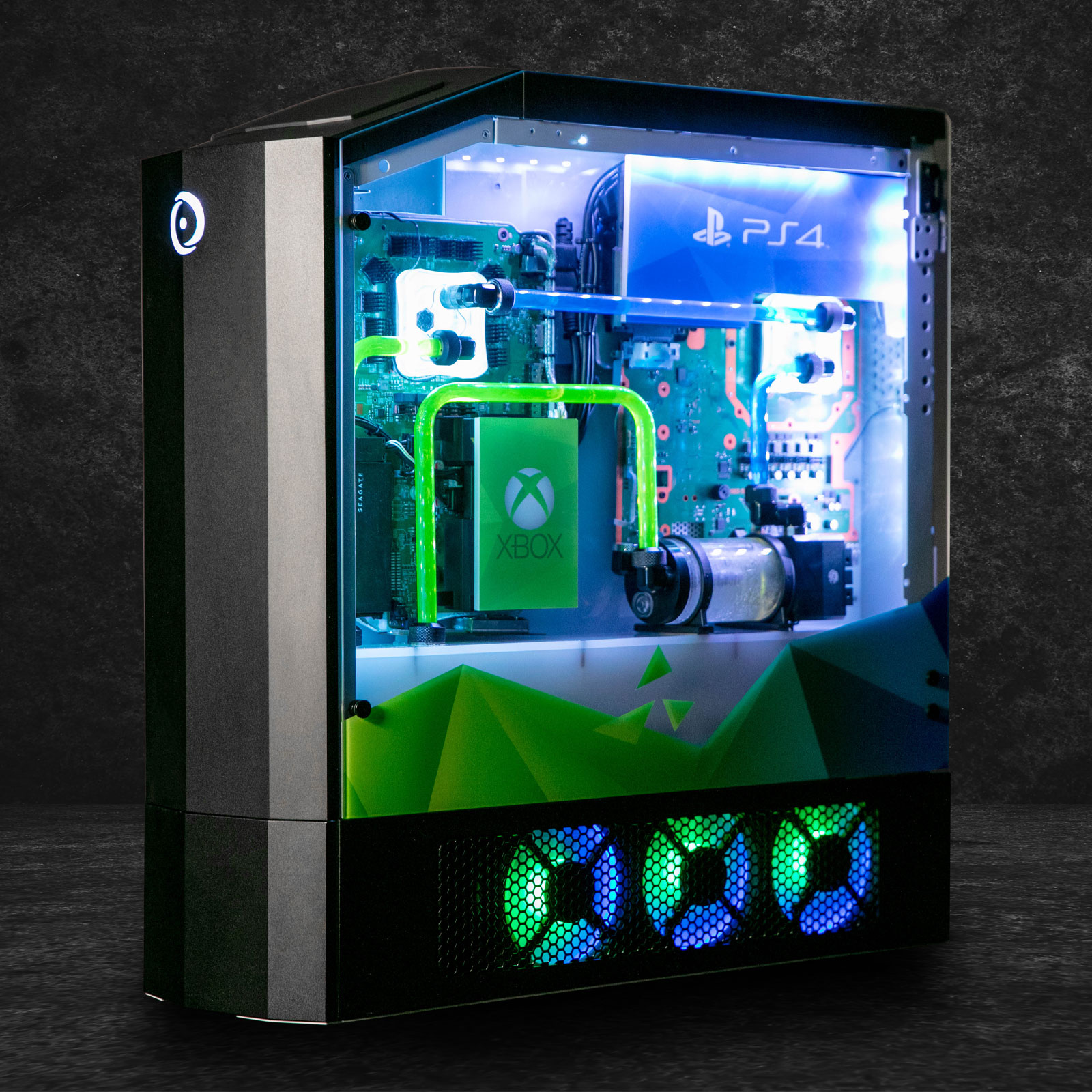 Moving to the PC part of the pie – you get an Intel Core i9-9900K, Nvidia Titan RTX GPU, 64GB Corsair RAM, two 2TB NVMe SSD dives, a 14TB Seagate HDD, liquid cooling, Corsair RGB fans – all mounted on an MSI MEG Z390 Godlike motherboard. Safe to say I won't be able to afford this in my lifetime.
Which is all the same since this machine isn't for sale – maybe it'll inspire someone to make their own version and market it to the masses, but this is a concept rig more than anything. The Big-O is still impressive, nonetheless.