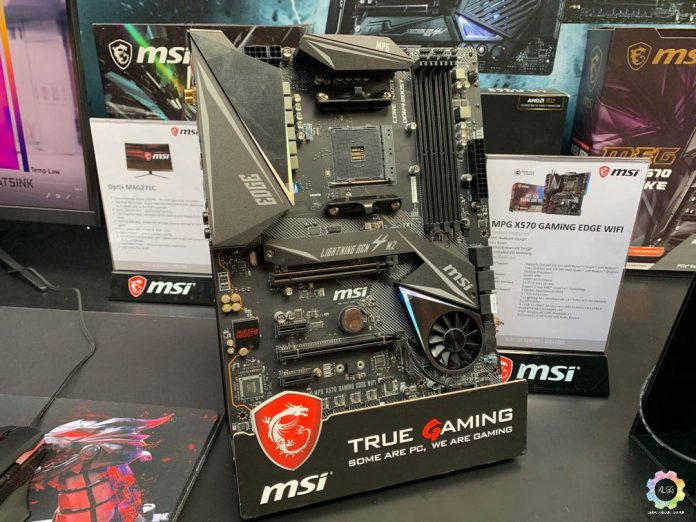 MSI and motherboards go hand-in-hand; and today, the Taiwanese giants have announced new additions to their lineup. With the introduction of the new AMD Ryzen 3000 series CPUs recently, MSI's new X570 motherboard line-ups with support for AMD AM4.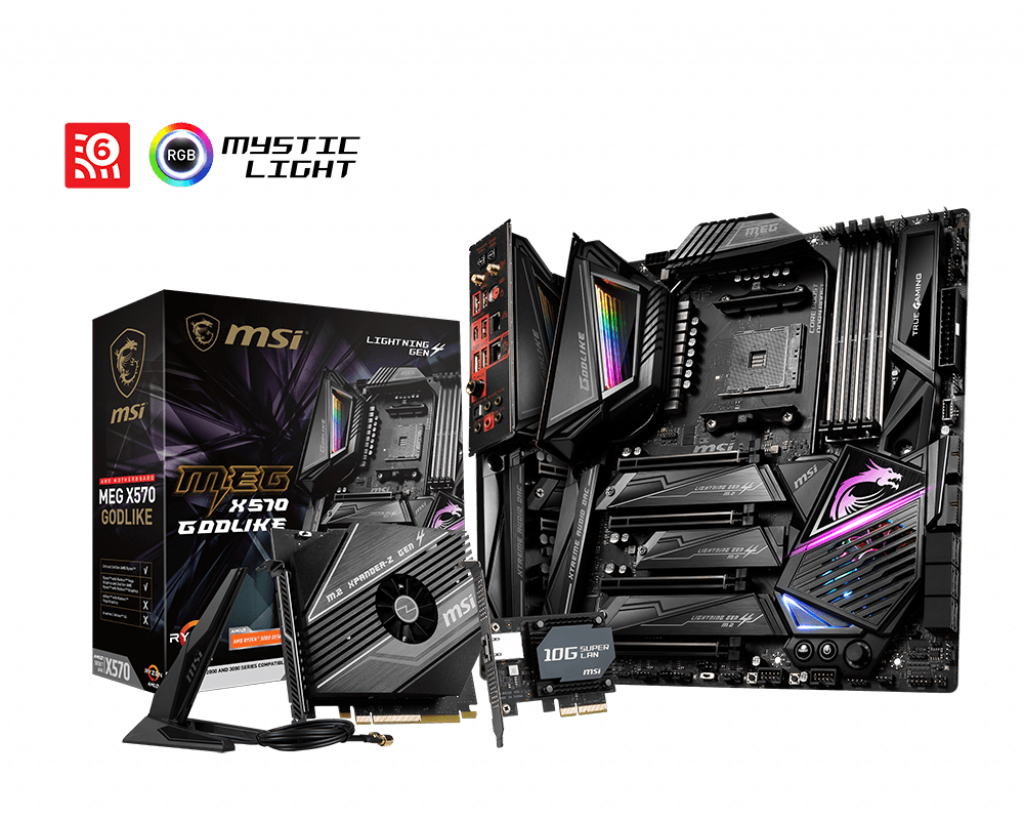 The top-of-the-line variant is the MEG X570 GODLIKE – and with a name like that, you'd expect it to be beastly, and it is. It features a Dynamic Dashboard with OLED display that shows hardware conditions, while also being equipped with Killer xTend for Wi-Fi 6 support.
The mobo also features a new Frozr heatsink design, extended head pipe designs and double-sided M.2 shields for better thermal performances. It's also fitted with RGB lighting as well as expanded M.2 Gen4 slots, and even a 10G Super LAN Card. This motherboard is priced at RM3,490.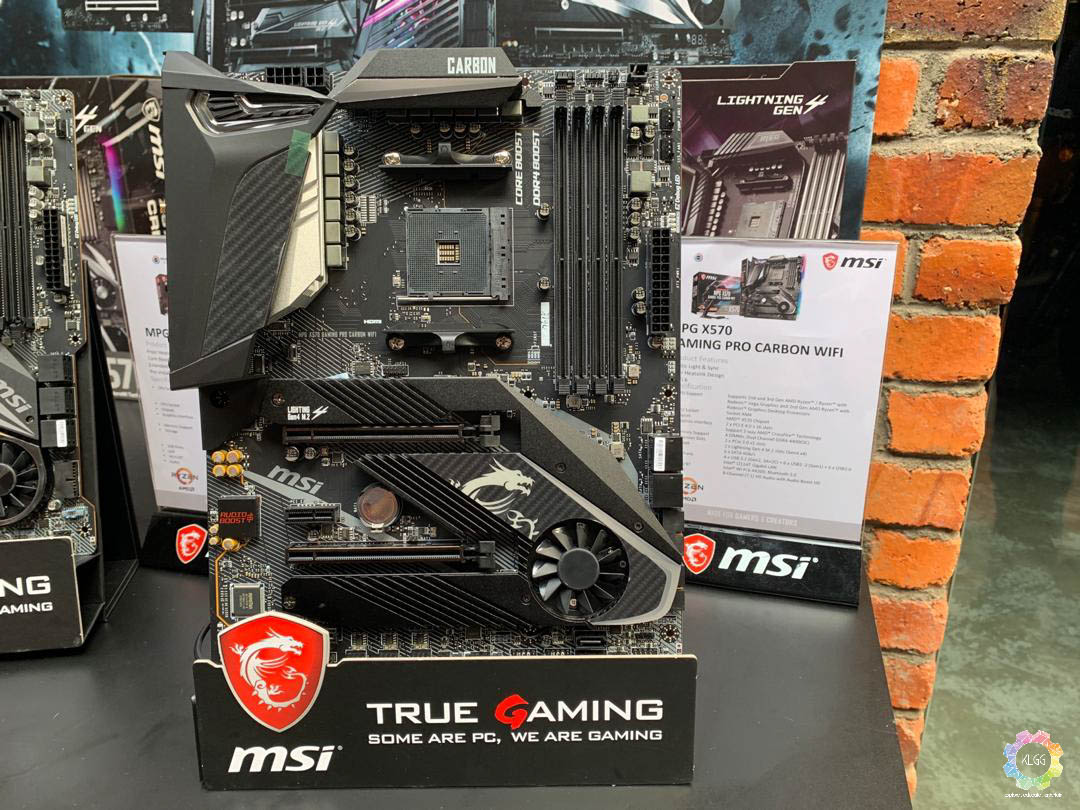 The MPG GAMING PRO CARBON WIFI mobo does what its name suggests – it supports Wi-Fi 6 AX with up to 3 times the bandwidth while delivering up to 2400Mbps of speed. You can buy this at RM1,250.
Next up is the PRESTIGE X570 Creation – an upper mid-tier affair with a heatsink that's equipped with double ball braing fabs and Zero Frozr as well as AI Tuning Technology for better performance optimization. This mobo is geared towards content creators so emphasis on cooling is the essence here with M.2 Shield Frozr and more. It comes pre-loaded with the Creator Center software for creators to optimize modes for specific scenarios. This mobo is priced at RM2,222.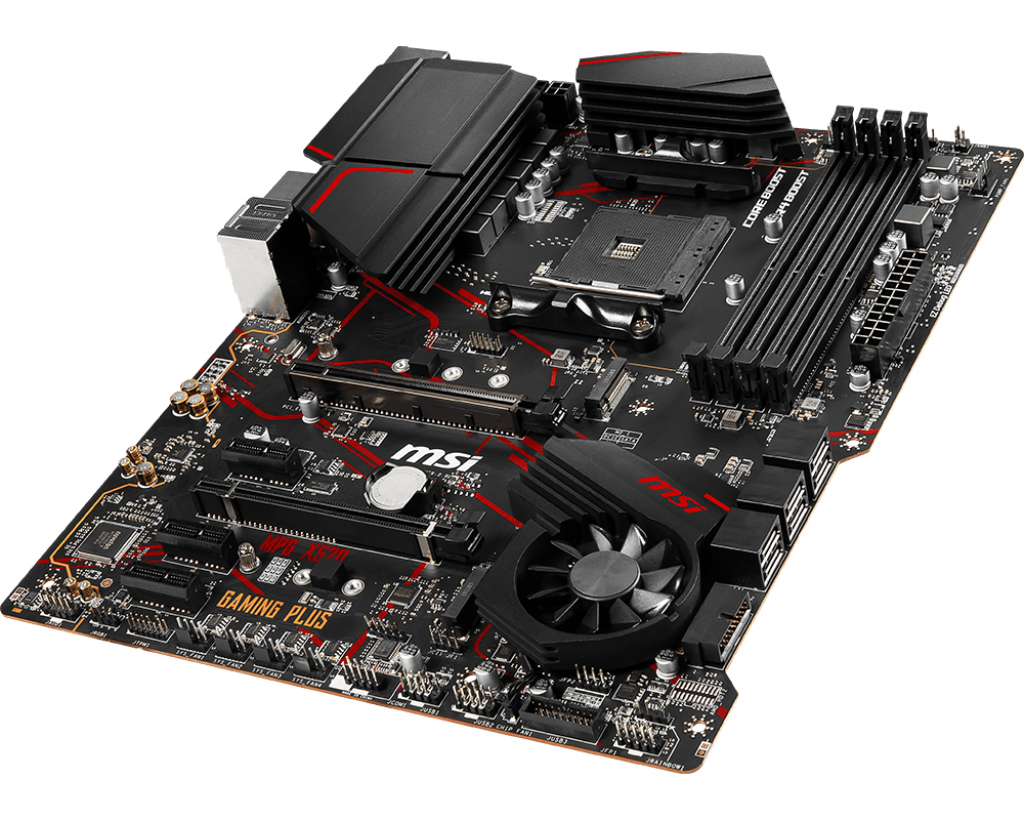 If you're on a budget, the MPG X570 Gaming Plus is your pick. Again, you get Frozr Heatsink with extended pipe designs, M.2 Shield Frozr as well as reimagined PCB designs for more efficient SATA and USB port placements. You can this motherboard for RM790.
Visit MSI's website here for additional entries to the line-up as well as more information.