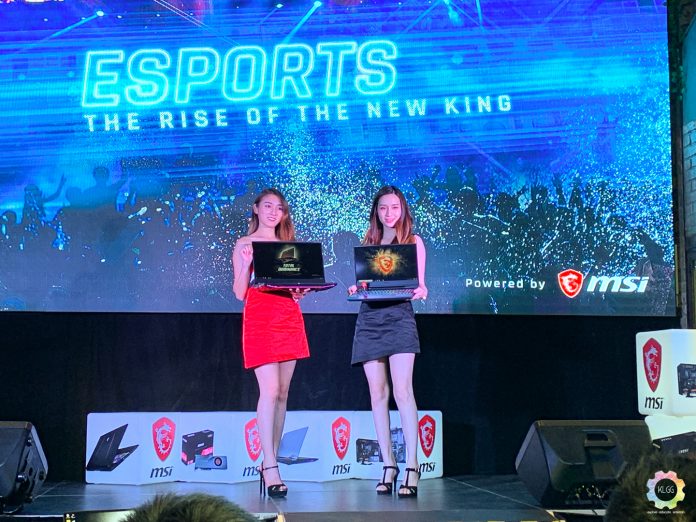 MSI partnered with Discovery Channel for its MSI PS63 Modern laptop and launched ESPORTS: The Rise of the New King — a program that focuses on the eSports ecosystem and discusses the development of the gaming community. To further show MSI's support in the eSports industry, the company also introduced new gaming laptops like the GT76 Titan and the GE65 Raider.
GT76 Titan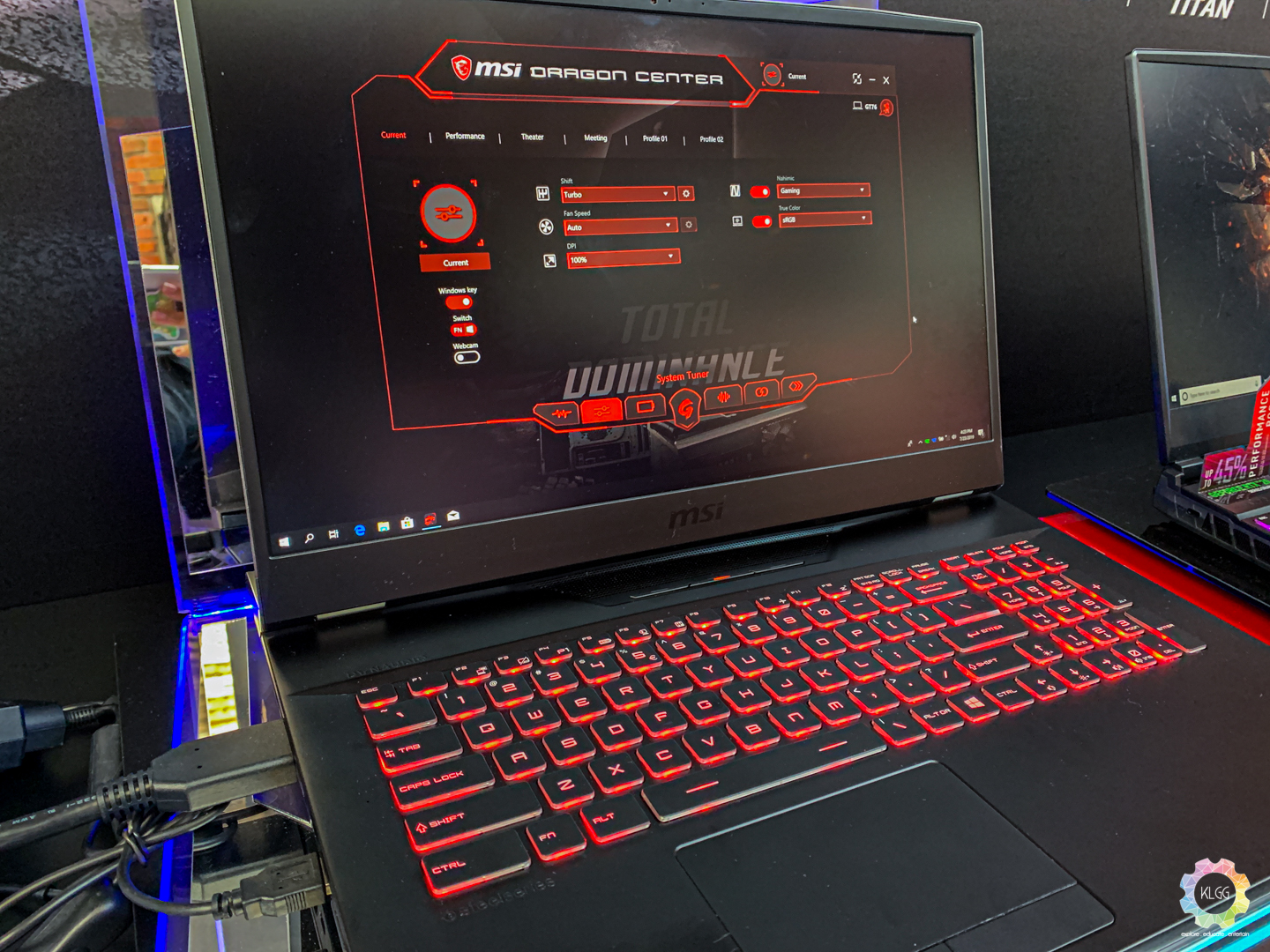 The 17.3-inch GT76 Titan has a display that supports either FHD resolution with 240Hz refresh rate or UHD 4K resolution, in addition to an exotic-car inspired design with an aluminium chassis and a carbon fibre style ventilation grille. Furthermore, the laptop sports a full colour per-key RGB keyboard by SteelSeries and Dynaudio with Nahimic 3 Audio Enhance to satisfy gamers' desires.
Under the hood, the GT76 Titan can be equipped with up to 9th Gen Intel Core i9-9900K processor that supports overclocking 5.0GHz paired with NVIDIA GeForce RTX2080 graphics. It also supports up to 64GB RAM and 1TB NVMe PCIe SSD coupled with 1TB SATA HDD, turning it into a powerhouse with more than enough storage for all the high-quality and space-consuming games that gamers will want to purchase and download.
Apart from that, the gaming laptop has plenty of ports — one Thunderbolt 3 port, one USB Type-C port, four USB Type-A ports, one HDMI port, one Mini Display 1.4 port, one RJ45 and one MicroSD card reader.
Weighing at around 4.5kg, this laptop comes in two variants and are priced as below:
GT76 DT 9SG — 17.3-inch UHD 4K resolution, 9th Gen Intel Core i9-9900K, RTX2080, 64GB RAM : RM20,999
GT76 DT 9SF — 17.3-inch FHD 240Hz refresh rate, 9th Gen Intel Core i7-9700K, RTX2070, 32GB RAM: RM14,999.
GE65 Raider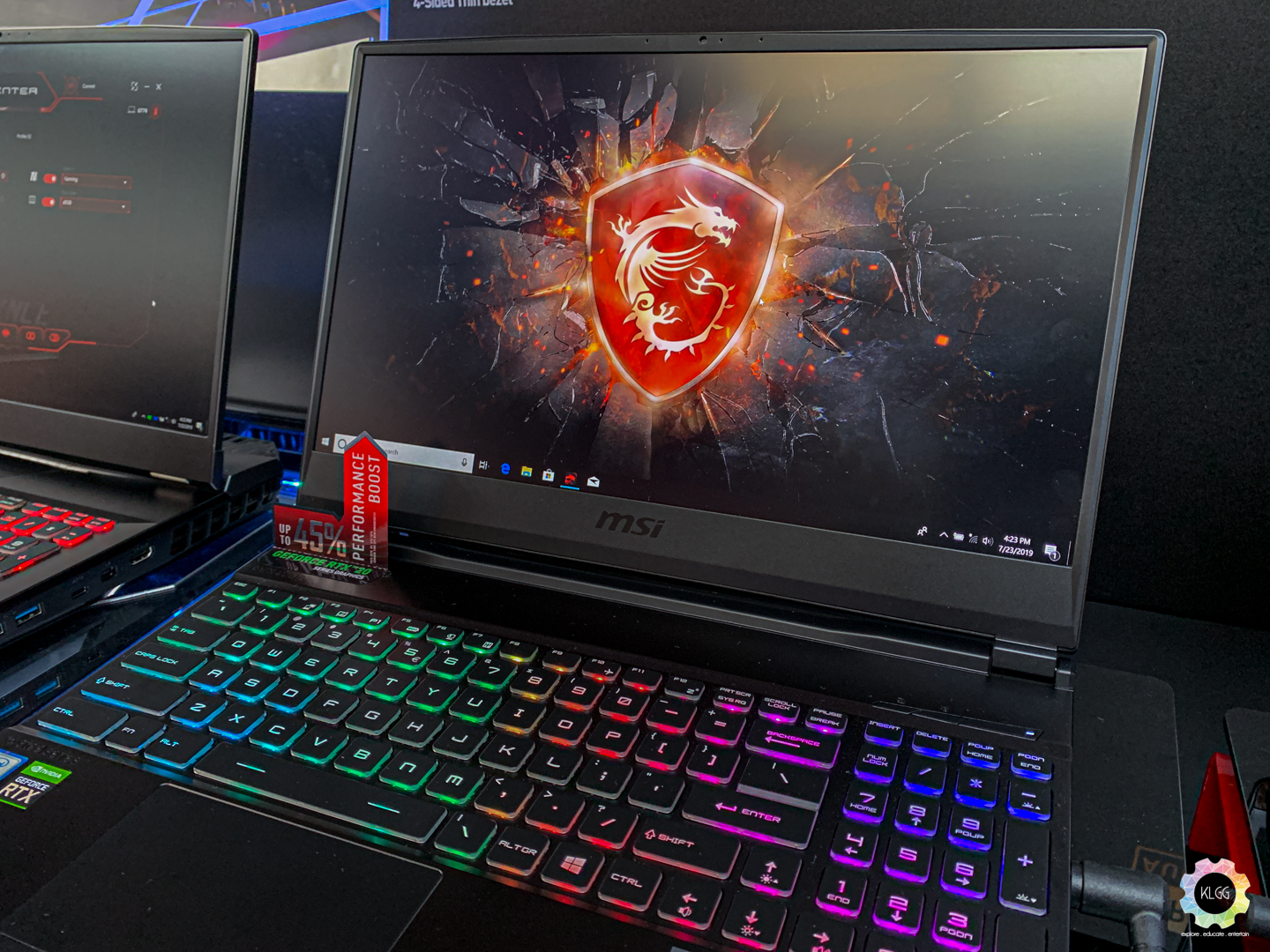 For those who prefer something lighter, MSI also has the GE65 Raider with a 15.6-inch FHD IPS screen paired with a two-toned mesh design for its body. Like the GT76 Titan, this laptop also sports a SteelSeries gaming keyboard integrated with per-key RGB and Dynaudio with Nahimic 3 Audio Enhance.
The GE65 Raider is powered by a 9th Gen Intel Core i7-9750H processor and has 16GB RAM with 1TB NVMe PCIe SSD storage. Graphics-wise, the laptop can be equipped with either the RTX2070 graphics or the RTX2060 graphics.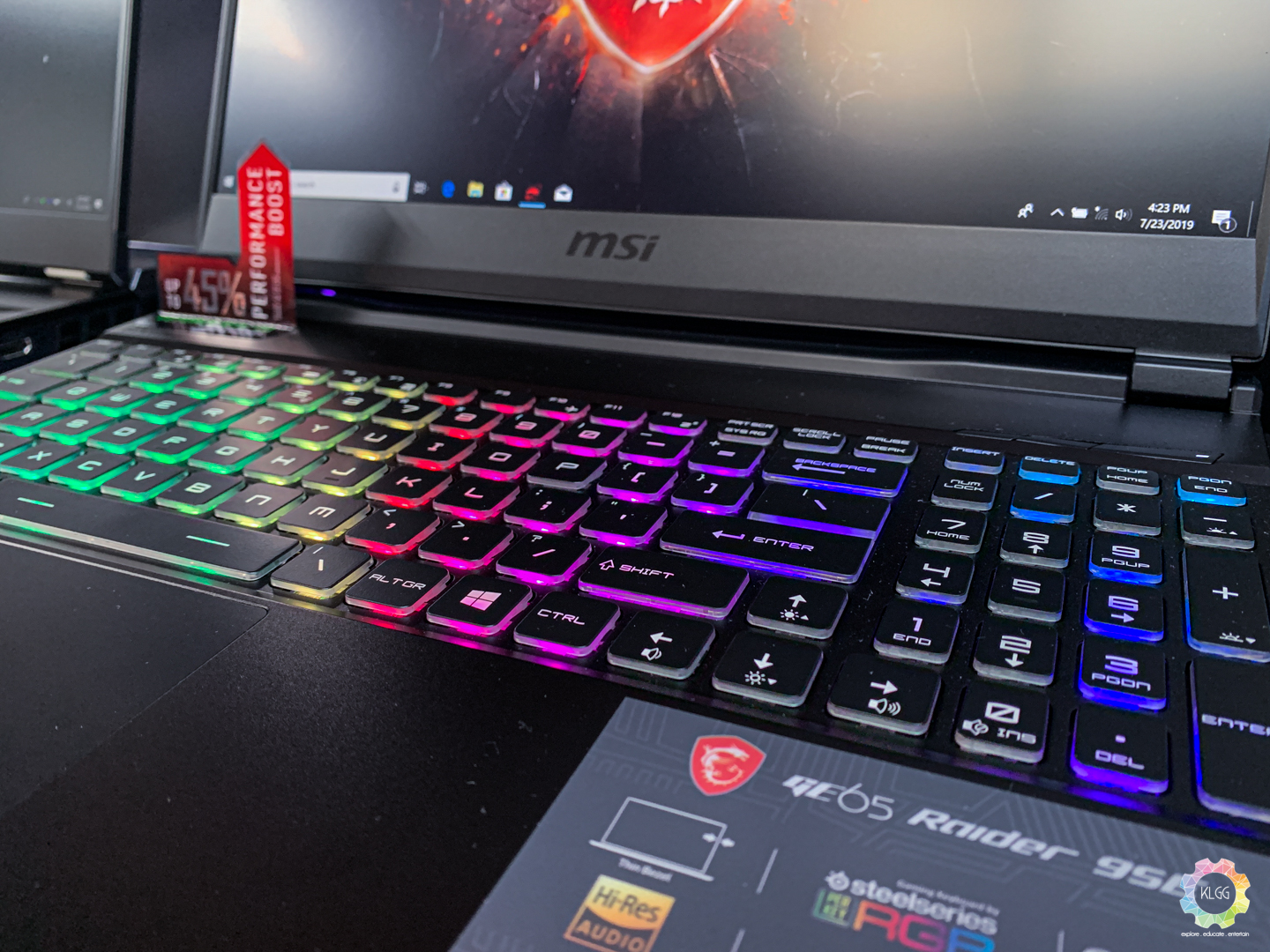 The 15.6-inch laptop also has one USB Type-C port, three USB Type-A ports, one HDMI port, one Mini Display 1.2 port, one LAN port, one MicroSD card reader and a headphone jack.
The GE65 Raider also has two models — the GE65 9SF that sports the RTX2070 graphics is priced at and the GE65 9SE equipped with the RTX2060 graphics costs RM8,099.