A few years back, not everyone could afford having an external SSD in their bags due to their expensive price over a standard mechanical hard drive, they are unfortunately still relatively expensive at this point of time for the amount of storage you get.
However, in the case of the Seagate Fast SSD, it's a rather reasonably priced external SSD if your workflow requires faster storage speed, especially if you are always on the go with your laptop that's always running out of internal storage space, while upgrading storage is sometimes not possible or a chore to do so.
As simple as it looks, the Seagate Fast SSD is sleek and handsome that is unlike any other external storage we have seen, it has a very high quality plastic enclosure and Seagate has added an aluminum base on the top for a premium aesthetic.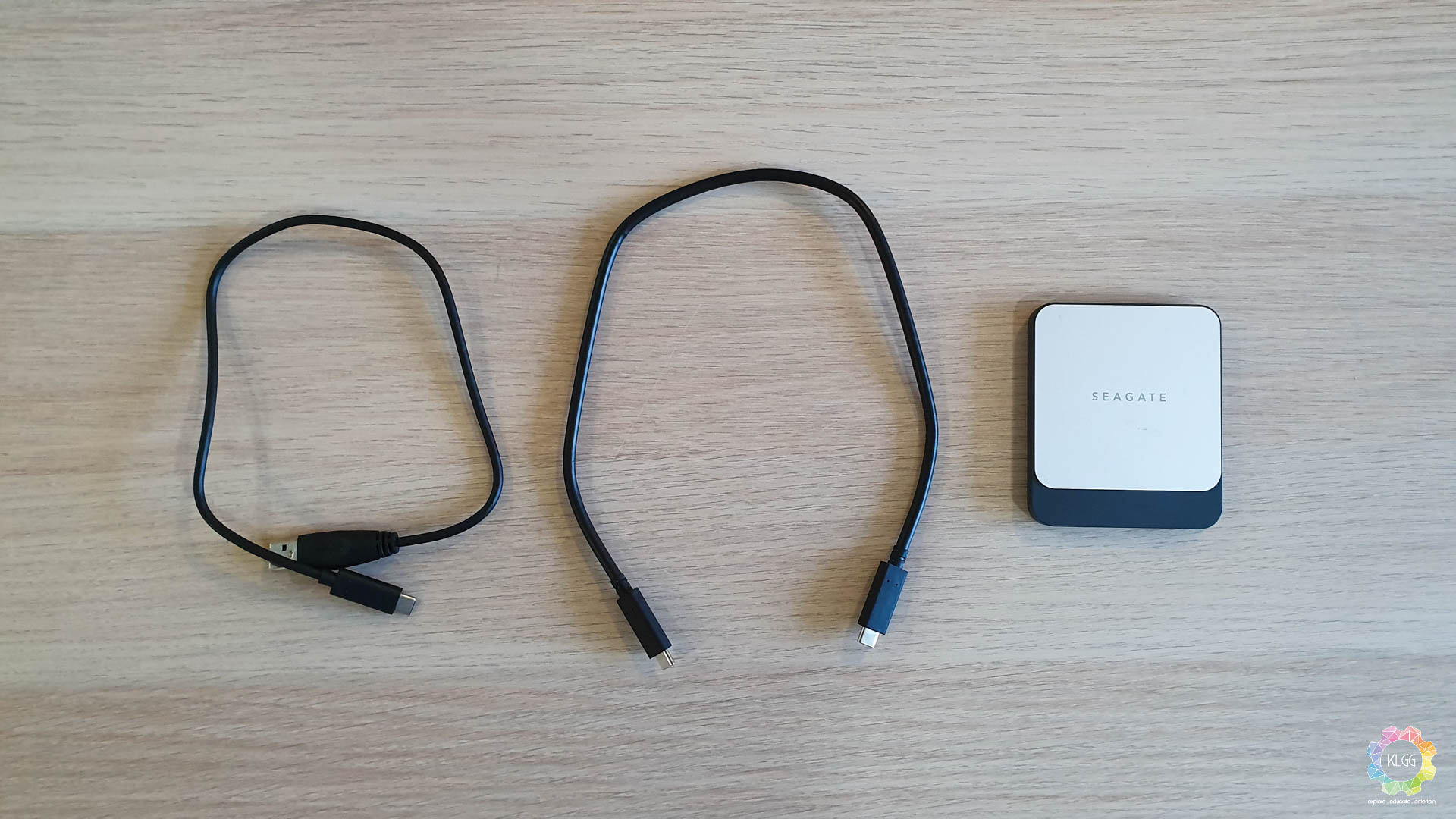 The Fast SSD is a straightforward storage device that features a USB-C port and an LED indicator for power, it comes with a USB C-to-C and A-to-C cable that will both support USB 3.0 speeds.
One might wonder why Seagate hadn't included at least a USB 3.1 Gen 1 port, but USB 3.0 is sufficient to hit the drive's maximum sequential read/write speeds at 540MB/s and 500MB/s respectively.
Formatted with the exFAT file system, the Fast SSD will support both Macs and PCs out of the box, hence there's no need to worry about reformatting into Apple's APFS or Microsoft's NTFS to use the drive.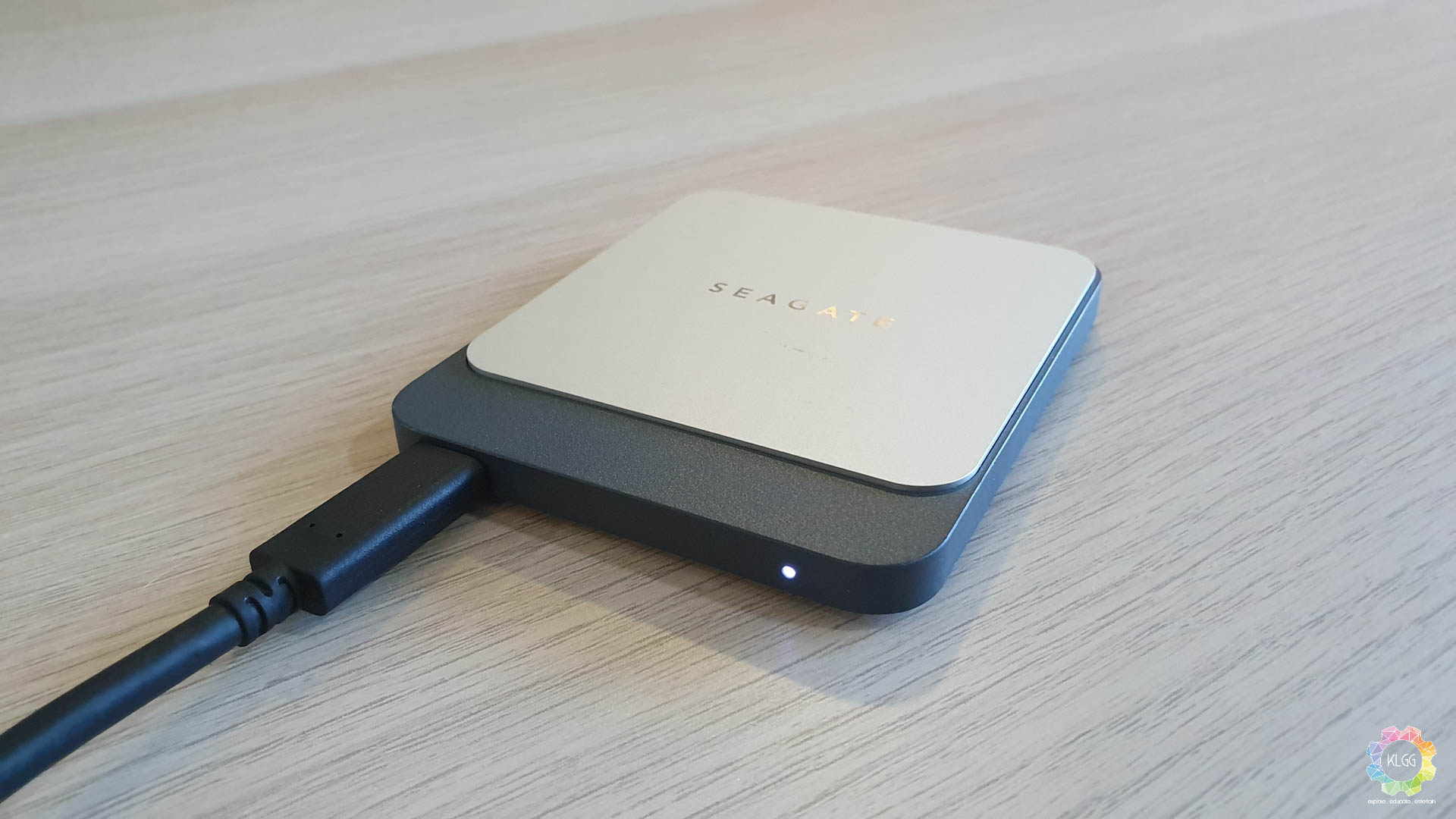 Seagate is kind enough include a two-month free Adobe Creative Photography Plan with every purchase of the Fast SSD, which you will need to redeem through the registration app preloaded on the drive, though sadly if you already own the plan you can't apply this promotion, as it is only intended for new sign ups.
Also, if you are intending to use the drive as a backup, Seagate also includes the Seagate Toolkit software that help backup and mirrors your computer's files.
Seagate Fast SSD Benchmark and Real World Usage
I have been using the Fast SSD a lot to store raw video footage from my camera's SD card, which I could barely use my MacBook Pro's storage to do so as I edit videos on the go, performance is decent and consistent at all times, I encounter no sudden slowdowns in huge file transfers.
Best of all, there was once I accidentally dropped the drive halfway through a file transfer, the drive continued to function properly, where such cases could have been disastrous for a mechanical hard drive.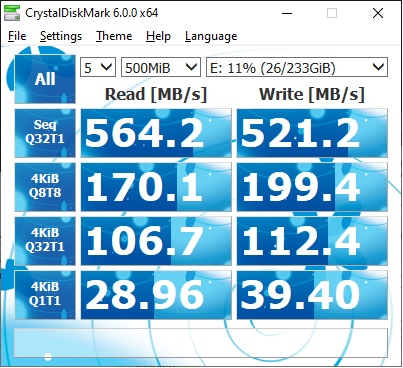 Using CrystalDiskMark, the Fast SSD managed to outperform Seagate's claimed maximum speed using the USB-C to USB-C connector, I won't recommend using the USB-A to C cable as performance would drop around 8-10%.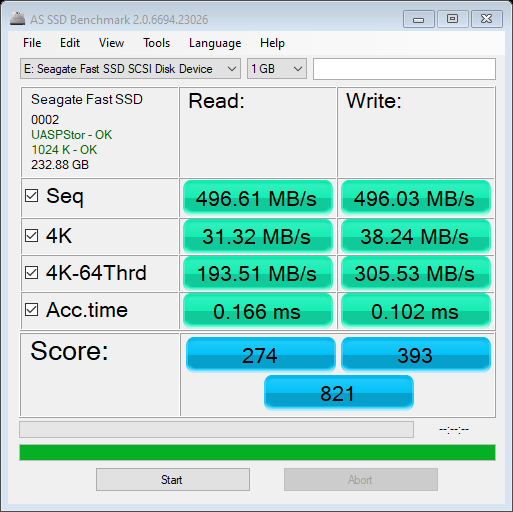 AS SSD shows a lower read and write speed as it doesn't utilize the drive's cache, however it shows solid performance that many other SSDs wouldn't have made it.
Should you get the Seagate Fast SSD?
A definite 'YES' from us, we highly recommend the Seagate Fast SSD for its consistent data transfer speeds, portability and value. Like I said, if you are someone who require that speed when working on files from a external drive, especially content creators, then you won't regret this purchase.
Available in storage capacities of 250GB, 500GB, 1TB and 2TB, the Seagate Fast SSD is reasonably priced with a starting price of RM389 at Seagate's official LazMall store with a 3-year warranty.
The Good
Decent and consistent file transfer speeds
Portable and lightweight
Includes free backup software and 2-months Adobe Photography Plan
The Not so Good
Aluminum plate gets scratched easily
Would be great if a storage pouch is included