A week ago we say local retailer DirectD broke the mum on the upcoming Samsung Galaxy A80 by announcing their pre-order deal for the device. The pre-order price of the device is RM2,499 and the retailers gave an ETA of 13 July as the arrival date of the smartphone.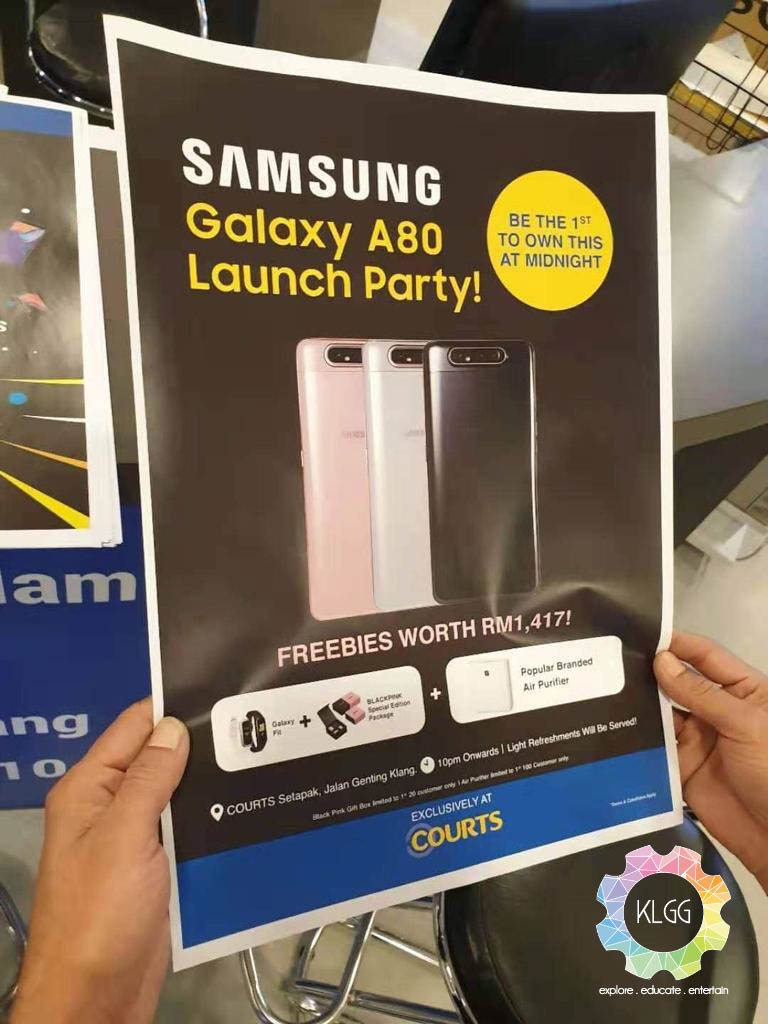 Now, our sources have spotted more promo stuff on the Galaxy A80 at our trusty Courts Malaysia – a leaflet promoting a supposed launch party that's set to happen at 10am, exclusively at COURTS Setapak tomorrow (July 11) – yes, we know the poster says 10pm, but our sources had verified that it's a misprint.
That could only mean that the official sale date of the Galaxy A80 is July 12, this Friday. Looks like DirectD was right after all, sort of. Now to sweeten the deal, the BLACKPINK Special Edition version of the phone is up for grabs for the first 20 customers; and it's set to be bundled with a Galaxy Fit watch; while the first 100 customers will also get a complimentary air purifier.
Going by DirectD's pricing, we reckon the phone is priced at RM2,499. As a refresher, the Samsung Galaxy A80 is touted to sport a 6.7-inch Super AMOLED display, 8GB RAM, 128GB internal storage, a Snapdragon 730, and a 3,700mAh battery.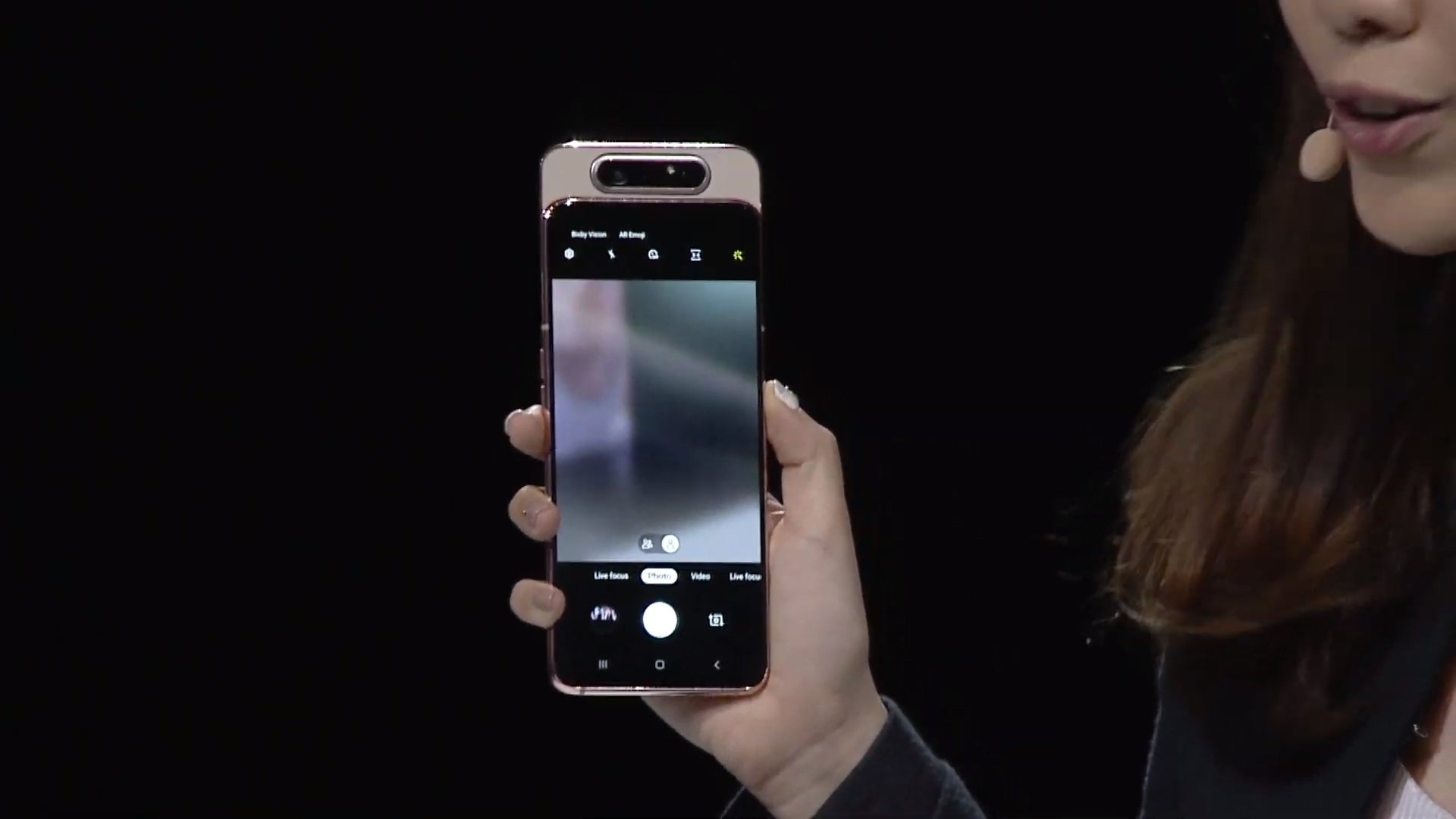 The phone will also come with a triple rear lens setup (48MP main, 8MP ultra-wide lens, and a 3D depth sensor). The cool thing about the cameras are that they're mounted on a vertically rotating module, meaning you take selfies with the same set of lenses!
It's an interesting device, and if you can't wait to get your hands on it, this is the heads-up you need to score yourself one before anyone else.