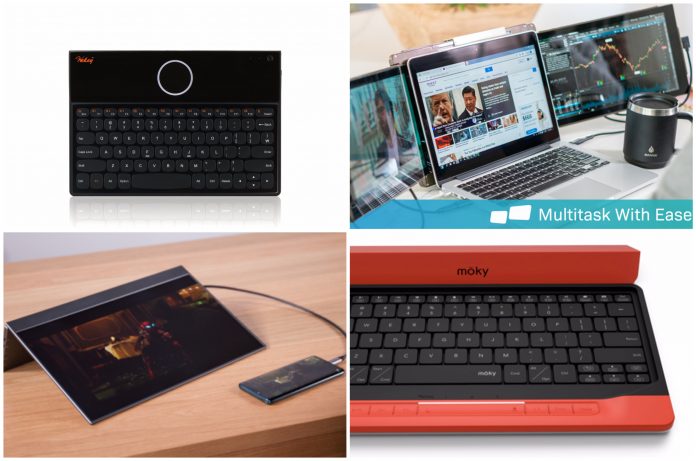 Today's Under the Radar will be focusing on laptops and/or tablets; these are convenient, portable devices that we love bringing around especially when we have to work and travel. That being said, sometimes we still wish for extra accessories that can increase our work efficiency hence why the few accessories listed below will great for your laptops/tablets. Before we dive in, yes, they're all portable too.
BladeX
Sometimes a single laptop screen isn't enough for our work productivity, and we tend to have a secondary monitor placed in our office so we can do more at once. However, these monitors are more of a hassle if we're to bring them out. Here's where the BladeX thrives; it's a portable monitor that is only 4.5mm thick and 0.86kg. It has built-in battery that charges via USB-C, a built-in speaker, and it supports laptop, tablet, phones, PS4, Xbox, Nintendo Switch and more just with the Type-C/HDMI port. It can be set into three positions — portrait mode, landscape mode and studio mode.
The BladeX is a 15.6-inch monitor with 1080P/4K resolution, starting at $179.
Wekey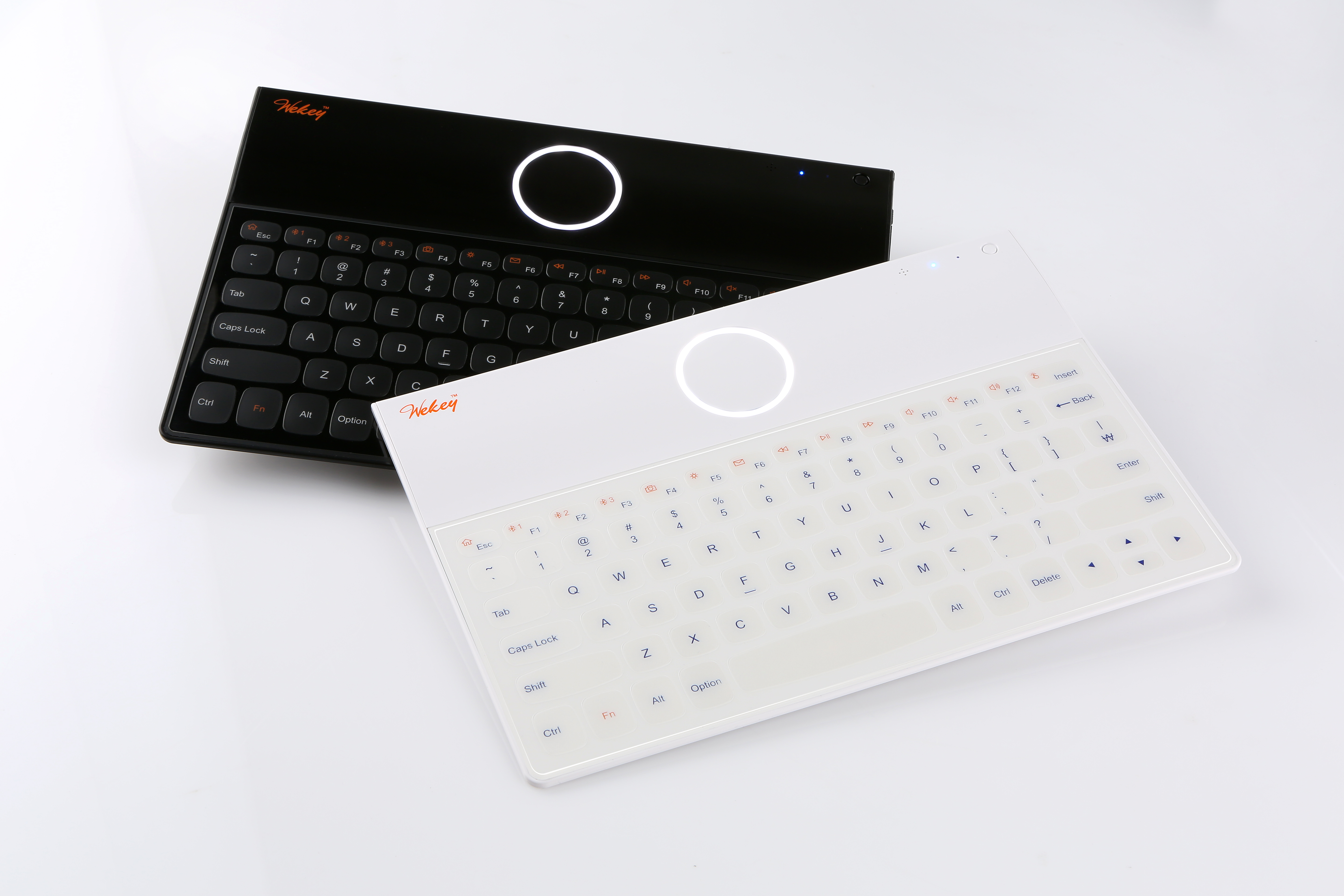 We've talked about the very slim monitor, now we're going to introduce the very slim keyboard. The Wekey wireless keyboard is only 2.5mm and it also comes with a touchpad wheel that functions like a mouse. Not only is it portable, it's also water resistant and durable. Wekey allows up to three devices to be paired and charges via microUSB. According to the company, you only need 90 minutes to fully charge this keyboard and you'll be able to use it for three months if its daily usage is around four hours/day. The touchpad wheel is located above the keyboard, where the area within the circle lets you move your cursor around like a ring while the circle itself lets you scroll up/down on webpages. 
The 10.1-inch wireless keyboard can be purchased at the price of $64.
Now the two accessories above may already sound awesome, but if you'd like to take it up a notch, we've got your back.
TRIO
Just like its name, TRIO allows you to have a three-screen experience by combining two TRIO screens to your laptop screen. You just have to place magnetic adhesives on your laptop and attach TRIO to the magnetic adhesives, then you'll have yourself a dual/triple screen setup. You can slide out these screens when needed and keep them attached to the back of your laptop when not needed, so there's no need to worry about the awkwardness of carrying three screens around. With flexible rotation up to 270°, you can share information just by rotating the TRIO screen instead of moving your whole laptop. If you're sitting in a circle, you can also use two TRIO screens and fold them into a triangle so everyone can see your presentation.
TRIO comes in two sizes —  12.5 inches and 14 inches. It starts at the price of $179 and is estimated to ship in January 2020.
moky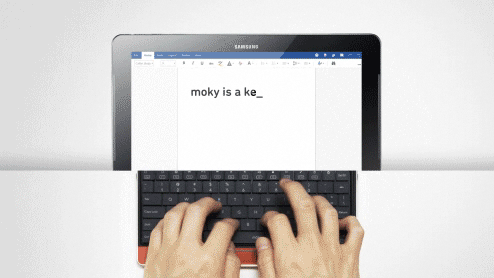 Like the Wekey keyboard, moky also supports Mac, Windows and Android. At the first glance, you'd probably wonder what's so unique about moky as it looks just like a normal keyboard. But what you don't know is that moky is also a keyboard with an invisible touchpad — yes, I said invisible. So where's the touchpad area? Well, the whole keyboard is the touchpad area. Moky is an IR optical touchpad combined with a pantograph keyboard so that it's portable, space-saving and convenient. It connects via Bluetooth so there's no need for messy wires, and can be used up to two weeks in a single charge.
Moky comes in three colours — Orange, Black and Blue — and has eight keyboard layouts. It starts at the price of $74.